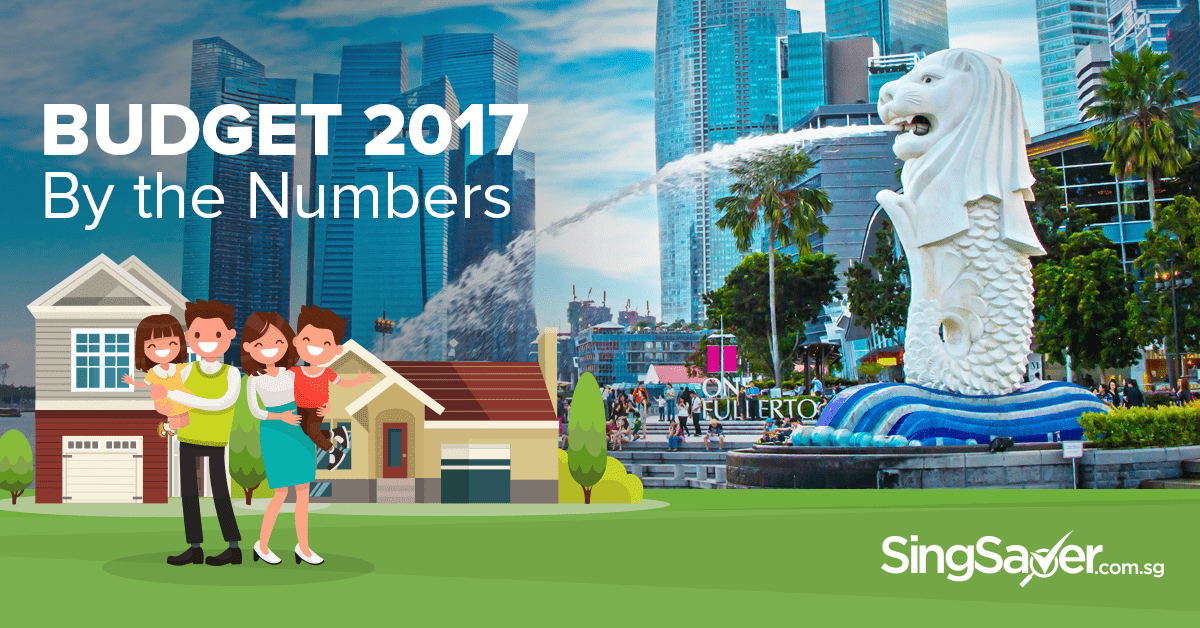 We distill the year's most important figures, as told by Singapore Budget 2017.
The Budget 2017 looks to be a hopeful one. Minister for Finance Mr. Heng Swee Keat laid out his plans to help Singaporeans tackle an increasingly complex global environment, while also promising more measures to help reduce environmental impact even as we continue to develop our economy and deepen our roots.
Of note is the commitment by the Government to help Singaporeans step up to the world arena, through the creation of enterprise support centres, wage support for older workers, funding for training, as well as co-investments in new business opportunities.
The Budget also brings immediate impact to the man-in-the-street; most saliently, water prices will be increasing by a good chunk. Motorcycles and diesel vehicles will also cost more to own and run. As always, the Government will be attempting to soften the impact with increased grants and payouts - some one-off, others permanent.
Said Mr. Rohith Murthy, Managing Director of SingSaver.com.sg, "We see this as a multi-vitamin budget - from economy and workforce to housing grants and bursaries, Mr. Heng has announced plans not only for businesses but also the common man.
"With markets overseas experiencing increased protectionism, Singapore is taking a refreshingly open and enterprising stance. We're excited to see the changes these measures will no doubt bring."
In case you missed the live broadcast, here's a brief summary of the Singapore Budget 2017 by the numbers.

Read This Next:
8 Ways for Singaporeans to Afford Having a Baby
An 8-Step Guide to Buying an HDB Resale Flat Without an Agent
---

By Alevin Chan
A Certified Financial Planner with a curiosity about what makes people tick, Alevin's mission is to help readers understand the psychology of money. He's also on an ongoing quest to optimise happiness and enjoyment in his life.
---