With over 10 million users and support for more than 1 million crypto assets, Trust Wallet is popular among investors. Read our in-depth Trust Wallet review to find out if it's the right one for you.
Cryptocurrency is seeing increasing popularity amongst investors and traders, as it grows into a proper asset class of its own. Those who've dabbled in the space will agree that crypto is completely unique and unlike anything that has come before - which is exciting or terrifying, depending on your personality.
That is why anyone planning to buy crypto should learn how to store and manage their digital assets properly. And one of the recommended ways to do so is with a cryptocurrency wallet.
With over 10 million users to date, Trust Wallet is one of the most popular crypto wallets in the market.
So how does Trust Wallet work, and is it the right wallet for you? Let's find out in this article, where we cover the following:
Overview of Trust Wallet
Type of crypto wallet: Multi-currency soft wallet
Platform: Mobile only (iOS, Android)
Cost: Free to use, but transactions will incur network fees charged by respective blockchains
Assets supported: 53 blockchains including popular ones like Bitcoin, Ethereum, Binance Coin, Tezos, etc, plus crypto assets such as NFTs and stablecoins. Over 1 million assets are supported in total
Features: Staking, trading, dapp browser, Crypto price charts and tracking
KYC: Not required
| | |
| --- | --- |
| Pros | Cons |
| Supports multiple assets and coins | Only available on mobile |
| Does not charge users any fees | Not as safe as a hard wallet |
| No KYC required for greater privacy | No way to restore your account if private keys are lost |
| Does not store information on servers | |
| In-wallet staking and swapping of cryptos | |
Why should you use Trust Wallet
#1: Popular, free-to-use crypto wallet that supports almost every asset out there
Trust Wallet has fought hard to establish itself as a leader in the highly competitive world of cryptocurrency wallets, which is no small feat, considering the blazing speed at which the industry is moving.
It's very likely that it owes its success to its ability to get the basics right; there's nary any news about leaks involving customer data or the service being hacked. The product's solid fundamentals could also be said to have received an endorsement from crypto-giant Binance, when it bought up the company in 2018.
Fast forward to 2021, and Trust Wallet has only grown from strength to strength. It now supports over one million crypto assets, including NFTs, making it one of the most versatile wallets out there.
And through it all, Trust Wallet remains free to use, never charging users a single cent. (However, crypto transactions performed, such as swapping or trading, may incur network fees, which are paid to the respective blockchains, and not Trust Wallet.)
#2: Offers high degree of privacy and security
Being a software wallet that lives on your mobile, Trust Wallet offers a high degree of privacy and security.
Firstly, there is no Know-Your-Customer (KYC) required to use the wallet, which means you do not need to share your identification credentials and other personal data, allowing you to remain anonymous to the company.
Secondly, there is no sensitive information or private keys stored on Trust Wallet's servers, which offers another layer of protection against hacking to snooping, because no data = no data breach.
There is, however, a trade-off you need to be aware of.
Not keeping a copy of your private information means that Trust Wallet won't be able to help you if you lose your private key or seed phrase.
This is compounded by the fact that Trust Wallet operates solely from your mobile, so losing your device will create a higher degree of hassle, as you can't access your wallet via desktop or other means.
Bottomline is, if you lose your mobile and/or seed phrase, you will lose access to your funds.
#3: Ability to stake and swap cryptos without leaving the wallet
Another advantage of using Trust Wallet is the ability to stake and swap your tokens without your coins leaving your wallet.
This is not just convenient, it is also safer. You see, Trust Wallet has a built-in Web3 browser that you can use to access popular decentralised apps (dapps) in the dapps marketplace. These candidates have been vetted and optimised by the Trust Wallet team, ensuring they are safe.
Hence, this vastly reduces the chances of you falling victim to a fake website, as can happen if you click on a fraudulent link or fail to notice the proper spelling in the URL.
This setup means that you can stake your tokens to earn yield, or trade one coin for another, all without your assets leaving your wallet.
For whom is Trust Wallet best suited?
Trust Wallet requires some basic understanding of the cryptocurrency world to properly operate, particularly why and how to properly safeguard your private key or seed phrase (no, you can't just take a screenshot and leave it on your computer - what if your PC is compromised and you don't know it?).
As such, those who have some familiarity with the peculiarities (and indeed, dangers) that come with cryptocurrency will likely be able to make the fullest use of Trust Wallet.
While Trust Wallet is, by most standards, secure, it still cannot beat cold wallets - where your cryptos are stored offline - for sheer safety. For instance, simply leaving your phone unattended in the presence of a bad actor could result in the loss of funds; the thief could simply operate your Trust Wallet app and send your holdings to a wallet they control.
Hence, if you plan on holding a large amount of tokens, or become an overnight millionaire, do consider investing in other, more secure ways to store your cryptos.
What charges or fees should you look out for?
As mentioned elsewhere in this article, Trust Wallet is free to use, and should remain so for the foreseeable future.
However, you should watch out for network fees when you perform transactions, which can get absurdly high in some cases. These fees are not charged by Trust Wallet, they are determined by the respective blockchains themselves.
You can avoid high fees by bridging to different blockchains, but knowing how to do this correctly will take some advanced knowledge and familiarity.
What promotions are available for Trust Wallet?
There are currently no promotions available for Trust Wallet.
How do you open and fund your Trust Wallet account?
Follow these steps to start using Trust Wallet:
Download Trust Wallet from the Apple Store or Google Play store
Once installed on your mobile phone, open the app and follow the on-screen instructions
Deposit the crypto tokens or assets you want to store in Trust Wallet
Refer to the official Trust Wallet website for further instructions on how to use functions like staking.
At-a-glance comparison: Trust Wallet vs other popular cryptocurrency soft wallets
| | | | | |
| --- | --- | --- | --- | --- |
| | Cost | Available platforms | Crypto assets supported | Features |
| Trust Wallet | No wallet fees, no exchange fees, network fees apply | Mobile app | Over 1 million | In-app staking, in-app trading, credit card crypto purchase, store, send and receive crypto assets |
| Metamask | No wallet fees, 0.875% exchange fees, network fees apply | Mobile app, browser extension | Ethereum and ETH-based tokens | In-app Ethereum purchase, in-app trading, store, send and receive crypto assets |
| Atomic Wallet | No wallet fees, 0.5% exchange fees, network fees apply | Mobile app, desktop | Over 300,000 | In-app staking, in-app trading, crypto purchase, store, send and receive crypto assets |
---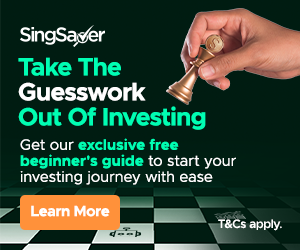 Start managing and saving money like a pro with SingSaver's weekly financial roundups! We dole out easy-to-follow money-saving tips, the latest financial trends and the hottest promotions every week, right into your inbox. This is one mailer you don't want to miss.
Sign up today to receive our exclusive free investing guide for beginners!
---