A complete guide to how a unit trust works, the different types available in the market, and why it might be a suitable investment option for you.
There are many investment vehicles for Singaporeans to choose from. One that is growing in popularity is the unit trust, and it's easy to see why.
Unit trusts allow you to invest your money in stocks, bonds, property and other assets without the need for management on your part.
You can invest as little or as much as you like by opening an account with one of the many banks or financial institutions that offer this product.
What is a unit trust?
A unit trust is a pooled investment vehicle. This means that your money is invested alongside other people's in order to achieve collective goals, such as maximising returns and minimising risk. When you invest in a unit trust, you become a part of this pool and share the profits (or losses) accordingly.
Unit trusts are open-ended, which means you can buy and redeem units at any time. This makes them fairly liquid; you can get your money out (or put more in) whenever you want. This liquidity and the ability to invest in diverse assets are among factors that make them popular.
How does a unit trust work?
A unit trust is very simple in principle. It pools together the money of hundreds or even thousands of investors, which are then invested into various assets and overseen by fund managers. This means that you don't have to actively manage your investment – just monitor it and cash out when necessary!
Every unit trust has a portfolio of assets, which typically include stocks and bonds as well as other investment vehicles such as mutual funds. The total value of the portfolio is divided into units that can be bought by investors.
You buy these units from the Fund Trust itself or one of its affiliates for a set price (the net asset value) each time it offers units for sale.
The price you pay may not be the same as what other investors pay. This ensures that each time a unit trust offers new units for sale, its prices reflect changes in market conditions and demand. Theoretically, this means everyone gets the best deal possible.
Additionally, a unit trust will have a trustee that is responsible for managing the fund. Generally speaking, they'll be contracted from one of several large financial institutions such as banks and insurance companies.
---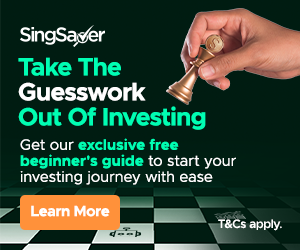 Start managing and saving money like a pro with SingSaver's weekly financial roundups! We dole out easy-to-follow money-saving tips, the latest financial trends and the hottest promotions every week, right into your inbox. This is one mailer you don't want to miss.
Sign up today to receive our exclusive free investing guide for beginners!
---
What's in it for you?
There are two main reasons why you might want to invest in a unit trust: capital growth or income generation.
Capital growth
When you invest in a unit trust, you're essentially investing in a portfolio of assets. Over time, these assets will appreciate (or depreciate) in value, and your investment will grow as a result.
This is known as capital growth. The rate at which your investment grows will depend on a number of factors, including the type of assets in the portfolio and how well they've performed historically.
Income generation
Unit trusts can also be used to generate income from your investment. This is done by buying units that offer regular payouts (known as dividends) rather than those that offer only capital growth.
The distribution of dividends is typically managed by the fund manager and may be done on a quarterly, half-yearly, or yearly basis, depending on market conditions and investor demand.
Fees involved in unit trusts
There are initial costs that need to be paid when investing in a unit trust. These costs are often deducted from your investment.
| | |
| --- | --- |
| Fee | Estimated amount |
| Initial service charge | 5% of your investment |
| Redemption fee (when selling fund) | Up to 5%, you may not need to pay anything if you paid an initial service charge. |
| Switching fee (when switching to another fund under the same fund manager) | 1% of investment |
| Online sales charge | 0.8%–1% of investment |
| Management fee | 1.5%–2% |
| Trustee fee | 0.1%–0.15% |
| Miscellaneous fees | Varies |
Where to purchase unit trusts
Let's take a look at some financial institutions from which you can purchase unit trusts and what they offer.
DBS unit trust
DBS offers over 500 investment fund options. A huge plus is the ease of getting started – all you need to have is a DBS bank account for you to invest through DBS iBanking. You can choose to invest a lump sum amount or make monthly investments.
FundSupermart (FSMOne)
FundSupermart, as its name reflects, is a one-stop shop for investment vehicles with over 1,000 unit trust options to choose from. It has financial advisors ready to help you out with any query you might have, which is handy given that the sheer number of options can be quite confusing.
The only fee that it charges is the net asset value, which has made it quite a popular purchasing platform.
OCBC unit trust
Just like DBS, you only need to have an OCBC account to start your investment journey through the bank. OCBC has numerous branches through which you can open an account and get the necessary information to get started. OCBC has shortlisted 121 top funds, which may be helpful for those who get overwhelmed by too many options. It also offers email or SMS alerts so you get timely information on potential investments.
UOB unit trust
UOB similarly has a low barrier to entry for existing customers. You can select funds based on six categories that it has broken down its fundlist into, or utlise the filters of its funds selector tool.
How do unit trusts compare to ETFs, mutual funds, and stocks?
There are three other common investment vehicles that you should know about: ETFs, mutual funds, and stocks. They each have their own unique features that may make them more or less appealing to you.
Unit trust vs ETF
Unit trusts and Exchange-Traded Funds (ETFs) are both types of pooled investment vehicles. They're similar in that they allow you to invest in a range of assets without having to purchase each one individually, but there are some key differences between the two.
One of the main differences is that unit trusts are not listed on the stock exchange. This means that you can't buy and sell units on a day-to-day basis as you can with ETFs. Instead, you need to buy them through the Trust or one of its affiliates, and they can only be redeemed (or sold) after the market has closed each day. Hence, unit trusts also tend to be less liquid than ETFs. This means that it may not be possible to cash out as quickly.
Unit trusts typically have higher investment minimums than ETFs. For example, the investment minimum for most unit trusts is S$500, whereas you can invest in an ETF with as little as S$50.
Finally, unit trusts typically have a higher cost of ownership, due to their more costly active management strategy. This means you'll pay more in fees and commissions compared to an equivalent investment made through an ETF.
Unit trust vs mutual fund
When it comes to unit trusts vs mutual funds, many people are often confused about the two. Both investment vehicles allow investors to pool their money together and purchase securities, but there are some key differences between the two.
Unit trusts are created when a trusted company, acting as the trustee, buys securities and divides them into units. These units can then be offered to investors. On the other hand, mutual funds are professionally managed portfolios that are made up of a pool of different securities.
In other words, the key difference is in how the two are structured. Unit trusts are set up with trustees that oversee the running of the fund, and investors are the beneficiary of the trust. A mutual fund can also be considered a blanket term for managed pooled investments, of which unit trusts are one type.
Unit trust vs stocks
When it comes to unit trusts vs stocks, there are some key differences to be aware of.
Unit trusts are created when a trustee buys securities and divides them into units. These units can then be offered to investors, and they are priced based on their net asset value (NAV) per unit.
On the other hand, stocks are shares in a company that represents part ownership in that company. When you purchase stocks, you become a partial owner of the company and are entitled to a portion of its profits and assets. The price of a stock is determined by the market, and it can rise or fall depending on how investors feel about the company.
The key difference between unit trusts and stocks is that unit trusts represent a basket of diverse securities, while stocks are shares in an individual company.
Another key difference is that the price for a unit trust is based on the NAV per unit, while the price for stocks is determined by the market.
Lastly, unit trusts are usually set up with trustees and managed by fund managers, while stocks can be bought and sold through a stockbroker.
Conclusion
So, which investment option is right for you? It depends on your financial goals and risk tolerance.
Unit trusts are a great way to invest in pooled assets and spread your risk across several different investments. They typically require slightly higher minimum investments, and are actively managed – making them less risky than other investment options.
Many ETFs are passive, which may suit you if you'd rather just ride out the market instead of committing your funds to a fund manager. If you're looking to invest in a company with high potential growth, then stocks may be a better choice. Generally, it all comes down to your investment goals and risk appetite. If you'd like to find out more, check out our comparison tool on various investment options.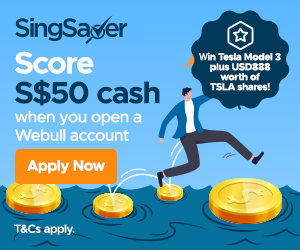 SingSaver Exclusive Promotion: Score $50 cash reward when you open a Webull account and fund a minimum of $100 within the campaign period. Valid till 2 July 2023. T&Cs apply.

Also, receive up to 40 free shares, a chance to win a Tesla Model 3 and 0-commission trading for US Stocks and ETFs when you fund and maintain S$100 in your Webull account for 30 days. T&Cs apply.
---
Read these next:
Best Brokerage Accounts To Start Your Investment Journey In Singapore
Prudential PRUShield Integrated Shield Plan Review 2021: Multi-option IP with Something for Everyone
4 Reasons Why You Should Voluntarily Contribute To Your Children's CPF
Guide To Singapore Savings Bond (SSB): Is This The Right Investment For You?
Best Short & Long Term Endowment Plans in Singapore (2022)