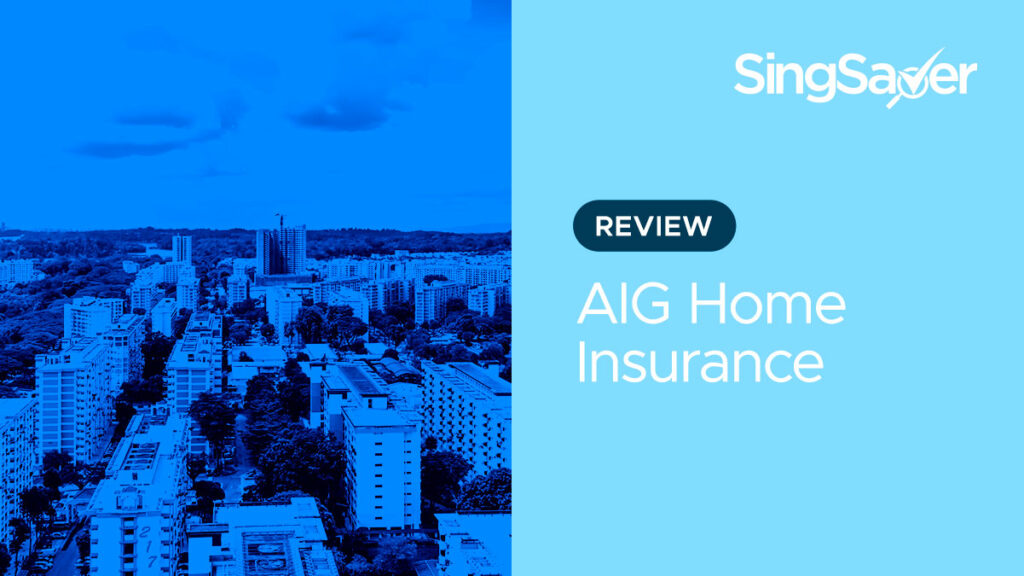 Made for landlords, renters and homeowners, AIG's three home insurance plans offer distinct benefits. Here's a guide to the differences between them, and which one you should sign up for.
This article will be a little different from our usual home insurance reviews. Instead of a deep-dive into one singular plan, we'll be taking a look at three different plans in total.
This bumper crop comes courtesy of AIG, which has launched three distinct home insurance plans, each catered to different groups – homeowners, landlords, and renters and travellers.
So what are these plans about, what benefits do they offer, and which one – if any – should you sign up for?
Let's find out!
At-a-glance: Which of the three AIG home insurance plans should you get?


Enhanced Public Housing Contents Insurance
Homes Advantage
Homes Complete
Who is it for?
Those who live in HDB flats
Homeowners and landlords, all residence types
Renters and those wishing to insure homes contents and personal belongings only
Key benefits
Household contents: up to S$150,000
Building cover: Up to S$100,000
Personal liability: Up to S$400,000 within Singapore
Personal accident (for you and spouse): Up to S$20,000
Alternative accommodation: Up to S$20,000
Bill relief: Up to S$1,200


Household contents: up to S$50,000
Building cover: Up to S$225,000
Loss of rental income: Up to 20% of building cover
Personal liability: Up to S$1,000,000 worldwide
Alternative accommodation: Lower of 10% of building cover, 20% of contents cover, or S$20,000 (whichever is lower)
Bill relief: Up to S$3,000
Landlord Legal Liability: Up to S$1,000,000
Household contents: up to S$100,000
Alternative accommodation: Up to S$10,000
Personal liability: Up to S$200,000 worldwide
Personal accident (for you and spouse): Up to S$20,000
Bill relief: Up to S$3,000



Premium
Per year: S$70.62
Per year:
Classic: S$199.82 Superior: S$285.42Premier: S$394.56
Per month: S$13
Three-year plan (with monthly interest-free credit card instalment): S$39 a month for 12 months
Three-year plan with lump sum payment: S$445 (save S$23)
Remarks
Available as a 5-year package to match your HDB fire insurance.
Also provides cover for contents in commercial storage, security system, locks and keys, loss of personal cash, fire-fighting appliances, frozen food spoilage
Also provides cover for:
Worldwide identity theft (up to S$5,000 for monetary loss, S$10,000 for legal fees)
Worldwide ATM assault and resulting medical expenses (up to S$1,000), personal effects (up to S$2,000)
For all plans
AIG HomeCare Services
Locksmith, plumber, electrician or pest control: Up to S$150, three times per year
AIG Enhanced Public Housing Contents – All-in-one plan for HDB dwellers
Key features of AIG Enhanced Public Housing Contents Insurance (EPHCI)
#1: High home contents cover of S$150,000
With this plan, you will receive up to S$150,000 home contents cover, which should be sufficient to cope with major or even catastrophic damage to your place of residence – or at least the interiors.
Any damage to the external parts are counted under building damage, which as a HDB dweller on this plan, you'll have two sources of: your HDB fire insurance plan which is mandatory during the application process, and a supplementary amount from this plan, ranging from S$19,500 to S$100,000 – depending on your unit type.
#2: High personal liability, decent personal accident coverage
Another notable feature of the EPHCI plan is the high personal liability cover of up to S$400,000.
As HDB units are packed close together, it is very likely that a major accident or serious fire will also affect neighbouring units, or even the entire block.
Hence, having a good amount of coverage in personal liability is helpful, in case any third parties suffer inadvertent loss or damage, and wish to seek compensation.
And as for yourself and your spouse, this plan provides a modest S$20,000 benefit for accidental injury. It's not much, but in a pinch, better than nothing.
#3: Attractively low annual premiums
One advantage waiting for those who sign up for this plan is the cost savings they'll enjoy. AIG's EPHCI plan is very, very affordable, at just S$70.62 per year.
This low price means it is exceedingly easy for every HDB homeowner to get the protection they need. Also, owners of bigger flats will appreciate not having to pay higher premiums under this plan.
For whom is AIG EPHCI best suited?
In a nutshell, this is a home insurance plan that the majority of HDB flat owners and residents will find easy to pick up.
That the plan is also available as a five-year bundle – which matches the policy term of your mandatory HDB fire insurance plan – only sweetens the deal.
Having said that, before you sign up for this plan, be sure to read the policy document for the exact terms and conditions, including any exclusions and payable excess for claims.
AIG Homes Advantage – Broad home contents cover for homeowners and landlords
Key features of AIG Homes Advantage
#1: Broad home contents cover
AIG Homes Advantage offers 'all-risks' cover for your home contents. This translates to a broader range of protection as you can claim for damage or loss under an increased number of circumstances, instead of just specific events. (Notwithstanding this, terms and conditions still apply.)
Some homeowners may find this broader coverage to be more attractive. However, you should note that in exchange, the maximum benefit is not as high – for this plan, it is capped at S$20,000, S$35,000 and S$50,000 for the three tiers respectively.
#2: Made for a wide range of budgets
This plan comes in three tiers – Classic, Superior and Premier – to suit a wide range of budgets and coverage levels.
Furthermore, if you feel the three pre-made plans don't quite suit your needs, you can also customise your benefits, tailoring them into a better fit.
Hence, homeowners and landlords should find it easy to pick a plan that suits their needs, no matter the type of residential property they are trying to protect.
#3: Landlord-specific protections
Particularly for those who rent out their properties, AIG Homes Advantage offers robust and useful benefits.
The first of this is protection against loss of rent due to an insured event – up to 20% of the building cover. Considering that the sums assured for this category is S$85,000, S$135,000 and S$225,000 for the three tiers respectively, the coverage for loss of rent is pretty substantial.
Secondly, you'll also receive a landlord's legal liability benefit of up to S$1,000,000 against accidental injury or property damage. This is on top of the worldwide personal liability (also up to S$1,000,000) that you'll also receive under this plan.
For whom is AIG Homes Advantage best suited?
With three tiers, and the ability to customise your own benefits, AIG Homes Advantage is designed for a wide range of homeowners. On top of that, there's a good mix of additional benefits, including landlord-specific protection, utilities bill cover, worldwide cover for ATM assault and more.
Whether you're a holder of an HDB flat, condo unit, landed property or other private residence, AIG Homes Advantage offers well-rounded coverage and beefy benefits.
AIG Homes Complete – Focused protection for personal belongings with flexible payment modes
Key features of AIG Homes Complete
#1: Made for renters, or homeowners who already have sufficient building cover
Unlike its counterparts, the AIG Homes Complete plan focuses solely on protection for home contents, with up to S$100,000 sum assured.
As such, this plan is best suited if you're renting a place of residence. Alternatively, those with sufficient building cover already can also consider adding this plan to boost protection for their home contents.
#2: Worldwide protection for identity theft, ATM assault and personal effects
AIG Homes Complete also offers worldwide cover for identity theft, ATM assaults and personal effects.
These benefits cater to the specific needs of renters (who may face heightened risks of personal data leaks, for instance), and those with a nomadic lifestyle that change places of residences frequently.
As an added bonus, you'll also receive worldwide personal liability cover of up to S$200,000, as well as S$20,000 in personal accident benefits on a complimentary basis.
#3: Flexible premium payment options
Renters and those who are constantly on the move may find it difficult to commit to a year-long policy. They may need to make a move at short notice, or simply won't be staying longer than a few weeks or months.
If this describes you, you'll be pleased to know that AIG Homes Complete is available on a monthly basis, giving you greater freedom without having to worry about overpaying for your home insurance.
For those who can stay for a longer term, you can consider signing up for a three-year bundle plan and enjoy premium savings.
For whom is AIG Homes Complete best suited?
AIG Homes Complete is made to meet the needs of renters and short-term travellers who do not wish to risk going without adequate home insurance (and neither should they!).
The affordability and flexibility of AIG Homes Complete also makes it a great option for homeowners seeking to boost their home contents protection, while adding some worldwide benefits that can come in handy when travelling overseas.
---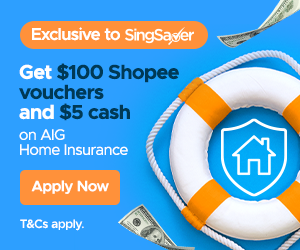 Exclusive SingSaver Promotion: Receive S$100 Shopee vouchers and S$5 Cash via PayNow when you apply for an AIG Home Insurance policy. Valid till 30 September 2022. T&Cs apply.
---
Read these next:
Newly Weds: Where Can You Stay If Your House Is Not Ready Yet (And How Much Will It Cost)
7 Effective Steps to Negotiate Rent in Singapore
What Happens If My Partner And I Exceed The HDB BTO Income Ceiling?
Million Dollar HDB Home: What's The Hype All About?
Upgrading from HDB to Private Property? Here's How Your Home Insurance Should Change
---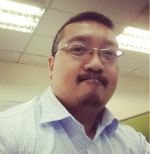 By Alevin Chan
An ex-Financial Planner with a curiosity about what makes people tick, Alevin's mission is to help readers understand the psychology of money. He's also on an ongoing quest to optimise happiness and enjoyment in his life.
---