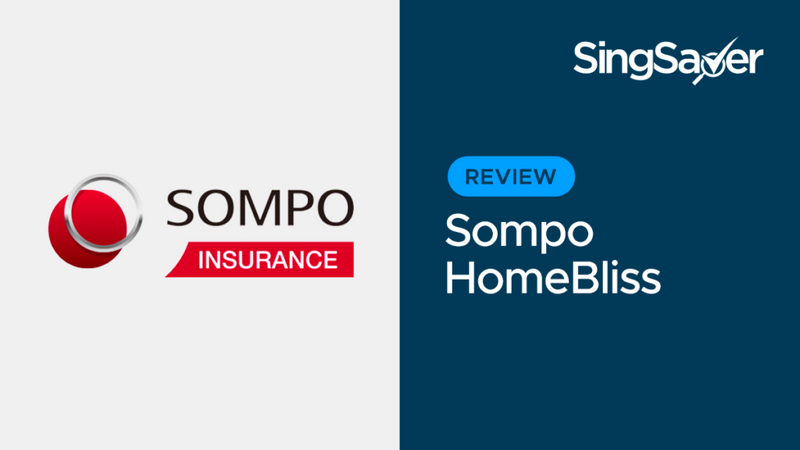 Whether you're a homeowner, landlord or tenant, customise your dream home insurance plan that addresses all your needs with the wide array of add-ons available.
At first glance, the Sompo HomeBliss insurance plan's biggest draw could be its pet dog cover.
Indeed, if coverage for your furry friend is high on your list of must-have protection benefits, Sompo HomeBliss built-in S$500 dog coverage is undeniably appealing. Novelty aside, you'll also find much to love about this Sompo offering even if you do not own a pup.
If you're the sort that gets overwhelmed by the different tiers within a home insurance plan, you'll be happy to find that Sompo categorises everything neatly according to whether you're a homeowner, landlord or tenant.
Pros and cons of Sompo HomeBliss Home Insurance
| | |
| --- | --- |
| Pros | Cons |
| Offers coverage for home-owners, landlords, and tenants, for HDBs, condominiums, and different types of landed properties | Claim excess of S$100 applies to every claim except for insured perils |
| Get up to S$5,000 to modify your home if you or your family members suffer permanent disability | Exclusions apply if your home is unoccupied for more than 30 days |
| Get up to S$500 in the event of theft or accidental death of your pet dog within your home premises | Only pet dogs covered |
| Reimbursement of up to S$500 for expenses incurred to clean your home following an infectious disease outbreak | |
| 24-hour emergency home assistance helpline: Get up to S$100 reimbursement per event, up to four claims per year | |
Key features of Sompo HomeBliss Home Insurance
#1 Personal accident for you, spouse and children
As far and wide as home insurance coverage goes, most plans may stop at offering personal accident (PA) coverage to your children. At best, it could only be available for the insured and the spouse. HomeBliss stands out here as it offers PA coverage of up to S$20,000 each for you and your spouse, and up to S$5,000 each for an unlimited number of children — plus S$250 in hospital allowance for the insured and spouse to boot.
#2 Extensive coverage that includes dog cover
Seeing as pets are such fixtures of our home and stay indoors much longer than we do, it is a wonder why not all home insurance plans include this cover. While it might not bring your beloved dog back, rest assured that it'll be financially protected in the event of theft or accidental death.
#3 24-hour emergency home assistance
Home assistance benefit is slowly becoming a staple in today's home insurance plans. It could go a long way one day when something at home goes wrong and requires urgent repair. Keep in mind that with HomeBliss, you could get help in a jiffy through a 24-hour hotline. Depending on the type of home assistance rendered (like plumbing or air-con repair), HomeBliss will cover up to S$100 per event, up to four claims per year.
#4 Wide range of free extension covers
Besides being pet friendly, HomeBliss is also landlord-friendly. Rent protection is one of the many optional covers available, which could soften the financial blow should your tenant ever default on rent payment. There's also covers for household issues such as replacing locks and keys and damage to the home's security system.

Important exclusions to note
HomeBliss's generous add-ons notwithstanding, there's also some exclusions to keep in mind before you get started. Word to the wise: you should always refer to the policy wording for the complete list of exclusions.
Below we've gathered a few noteworthy ones lest you forget.
Exclusions apply if:
Loss or damage while the house has been vacant for more than 30 consecutive days
Any loss or damage arising from the fire due to any PAB, PMA, PMD or any devices kept in the home that are registrable but not registered with the Land Transport Authority of Singapore (LTA) and used solely for leisure purposes at the time of the fire
Any loss, destruction or damage caused due to wear and tear
For whom is Sompo HomeBliss home insurance best suited for?
Seeing as premiums skew towards the high end, this customisable plan could be best suited for landlords as they are able to leverage on the plan's extensive coverage. Better yet, you're able to appreciate the plan's higher coverage amounts for nitty-gritty household issues that tend to be overlooked in other plans (eg. damage to blinds, home cleaning due to an infectious disease outbreak).
Landlords aside, you may also want to consider this plan if you're an ulti-mutt dog parent due to the plan's pet dog coverage.
Plan tiers
As we've touched on earlier, Sompo HomeBliss does not offer different tiers that range from lowest to highest sum insured. To make things simpler, there are specific plans for owner-occupiers, tenants and landlords.
However, under the owner-occupiers category, you'll find three ascending tiers, known as Cosy, Serene and Luxury.
Basic benefits
Solution A – Cosy
Solution A – Serene
Solution A – Luxury
Solution B – Tenants only
Solution C – Landlords only
Building, renovations, fixtures and fittings
S$80,000
S$120,000
S$200,000
NA
Flexible
Contents
S$20,000
S$40,000
S$60,000
Flexible
NA
Worldwide family personal liability
S$750,000
S$750,000
S$750,000
S$750,000
S$750,000
Personal accident cover for insured and spouse
S$20,000
S$20,000
S$20,000
S$20,000
S$20,000
Personal accident cover for unlimited number of children
S$5,000
S$5,000
S$5,000
S$5,000
Hospital allowance for insured and spouse
S$250
S$250
S$250
S$250
S$250
24-hour emergency home assistance service
Up to S$100 reimbursement per event
Up to S$100 reimbursement per event
Up to S$100 reimbursement per event
Up to S$100 reimbursement per event
Up to S$100 reimbursement per event
Pet dog cover
S$500
S$500
S$500
S$500
S$500
How much does Sompo HomeBliss home insurance cost?
Assuming you're signing up for Solution A, here are the premium rates you could expect to pay under all three tiers.
| | | |
| --- | --- | --- |
| Tiers | Standard – Insured perils | Enhanced – All risks |
| Cosy | S$96.30 | S$119.84 |
| Serene | S$165.85 | S$212.93 |
| Luxury | S$249.31 | S$319.93 |

How to claim
Thankfully, submitting a claim through Sompo is much easier than most (hint: no mailing or faxing necessary).
Here's how you can submit a claim:
Submit a claim to their website
Alternatively, you can also submit your claims via the Sompo SG app, available on Google Play or App Store
Read these next:
Home Insurance Promotions And Discounts To Protect Your Home
What Exactly Are Home Assistance Plans, And How They Differ From Home Insurance
Why Fire Insurance And Tiq Home Insurance Is The Perfect Pairing Against Household Disasters
5 Pieces Of Home Content You Can Claim Under Your Home Insurance (But Didn't Know You Could)
HL Assurance Home Protect360 Review: Protect Both Your Home And Family With Personal Accident Cover
---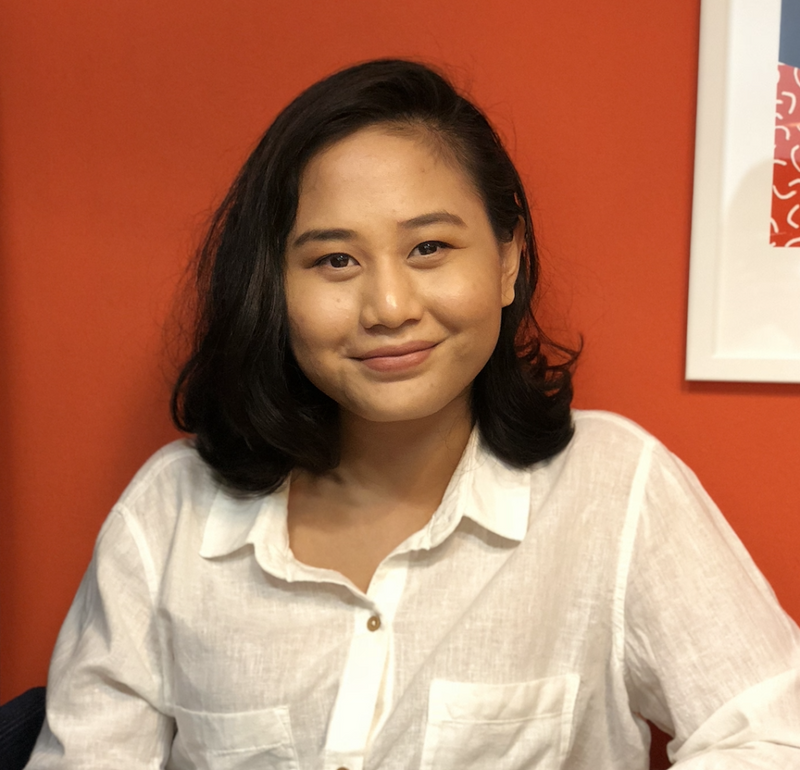 By Marissa Saini
Your friendly neighbourhood cat enthusiast who enjoys not being broke. Spend less, save more is the name of the game. Firm believer that being financially savvy is not about the destination, but the friends you make along the way.
---