High coverage, no-fuss application and early benefit payout makes this a great plan for those seeking cancer protection.
As many as 1 in 4 Singaporeans could develop cancer in their lifetimes. Hence, getting a protection plan specifically for cancer may be a prudent move, especially for those with a family history of the dreaded disease.
The traditional concept of insurance has always been focused on protecting loved ones left behind from undue hardship. Take for example cancer, which is widely recognised as a critical illness by many insurers, with the underlying implication that survival rates are not encouraging. This explains why many cancer insurance plans only pay out when the disease is in an advanced stage.
However, early detection and treatment has been shown to significantly increase survival rates, so being able to afford cancer treatment as early as possible is crucial. In other words, your cancer benefit should be 100% available when you need it most - at the beginning of your treatment.
This is what the FWD Cancer Insurance plan promises, with 100% payout upon confirmed diagnosis of cancer, at any stage.
Let's take a more detailed look.
Pros and cons of FWD Cancer Insurance
| | |
| --- | --- |
| Pros | Cons |
| Cancer care of up to S$200,000 per claim | No separate death benefit |
| 100% benefit payout at any stage of cancer, even early stages | Does not cover other critical illnesses |
| 100% benefit payout if cancer is found to be cause of death | Premiums increase upon yearly renewal |
| Includes free second opinion by FWD medical partners | |
Key features of FWD Cancer Insurance
#1: 100% benefit payout upon cancer diagnosis
The most useful feature of FWD Cancer Insurance is that this plan pays out 100% of its benefit upon confirmed diagnosis of cancer, even at early stages. This is crucial as early detection and treatment in cancer has been observed to improve survival rates.
#2: Designed to focus on cancer care
As a cancer care plan with up to S$200,000 benefit, FWD Cancer Insurance is designed for those who are particularly concerned about cancer. It may be treated as a standalone cancer plan or be included as part of a larger suite of critical illness protection.
#3: No medical check-up required
FWD Cancer Insurance plan does not require medical underwriting to qualify. Applicants need only make a simple health declaration to be included in this plan. This makes getting important cancer coverage a snap.
Important exclusions to note
Like all medical insurance, FWD Cancer Insurance comes with its own set of exclusions, although they're nothing overly restrictive.
We have highlighted some of the more noteworthy exclusions here. For a full list of exclusions, be sure to refer to the policy documents.
Cancer benefit will not be paid out for conditions caused directly or indirectly by pre-existing conditions on or prior to the Policy Issue Date, defined as

Presence of signs or symptoms you were or should reasonably be aware of
Treatment or medication received from a medical practitioner for the condition, or
You have undergone medical tests or investigations
Notifications of claims must be made within 6 months upon diagnosis or death; barring which benefits may only be paid out upon proof that earlier notification was not possible and/or all reasonable efforts to notify had been made.
A waiting period also applies. If you experience the first symptoms of cancer within 90 days from the date of endorsement or policy issuance date (whichever is later), the cancer benefit will not be paid out.
For whom is FWD Cancer Insurance best for?
FWD Cancer insurance's main advantage is the ability to make a claim at any stage of cancer, even early stages. This makes the plan a good one to have for individuals who require their cancer benefit to be paid out as quickly as possible upon diagnosis.
This plan can also be treated as an add-on to other critical illness plans, boosting benefits specifically when cancer is the health challenge encountered. Thus, FWD Cancer Insurance is also suitable for individuals with existing coverage looking to boost their cancer protection.
Plan tiers, premiums and latest promotions
Below, we've summarised FWD Cancer Insurance plan tiers for a quick and easy reference. The full details are available here.
This is a cancer care plan, made even more simple by its claim-at-any-stage nature. Hence, you only need to decide on two things: 1) the amount of cancer coverage you'd like to receive and 2) whether the premiums fit your budget.
| | |
| --- | --- |
| Item covered | Claim amount |
| Confirmed medical diagnosis of cancer, any stage | S$50,000 to S$200,000 |
How much does FWD Cancer Insurance cost?
In terms of premiums, FWD Cancer Insurance is quite reasonable, and could possibly be one of the more affordable plans on the market.
For a 42 year old, male, non-smoker seeking cancer benefit of S$100,000, the expected premium is S$31.15 per month, or S$358 per year (savings of S$15.80)
For a female with a similar profile and protection level, the expected premium is S$56.38 monthly, or S$648 per year (savings of S$28.56).
To estimate yearly premiums for your own needs, head on over to FWD's handy online premium estimator.
What promotions are there for FWD Cancer Insurance?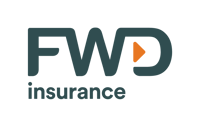 If you're going to sign up for a plan, don't miss the following promotions. Do note that relevant terms and conditions will apply.
How to claim
Should you need to make a claim under your policy, you may do so at FWD's personal claims page. Follow the online instructions to sign in and submit your claim.
If you need further explanation, you may refer to the step-by-step guides included on that page.
Alternatively, you may contact FWD via:
Email: contact.sg@fwd.com
Hotline: +65 6820 8888
FWD Big 3 Critical Illness Review
This policy from FWD is called the Big 3, and it refers to the three most common illnesses which make up 90% of all Critical Illness (CI) claims.
But what are the three big critical illnesses?
The three illnesses are cancer, heart attack (of specified severity), and stroke (with permanent neurological deficit).
This Critical Illness insurance plan costs you only one-third the price of a regular CI plan, and its monthly premium can go as low as S$18.
No medical examination is necessary to get the FWD Big 3 Critical Illness plan. All you have to do is answer a simple health declaration.
After a one-year coverage, you'll also be able to renew your policy (guaranteed) up to the age of 85. To top it off, FWD also provides coverage for COVID-19 vaccine side-effects (a S$5,000 lump sum benefit), and an optional cover for 24 additional heart and neurological conditions.
As with FWD Cancer Insurance, the Big 3 benefit will not pay for claims that are directly or indirectly resulting from a pre-existing condition, with the same stipulations mentioned earlier.
---
Protected up to specified limits by SDIC.
Note: This is only product information provided. You may wish to seek advice from a qualified adviser before buying the product. If you choose not to seek advice from a qualified adviser, you should consider whether the product is suitable for you. Buying an insurance product that are not suitable for you may impact your ability to finance your future healthcare needs.
If you decide that the policy is not suitable after purchasing the policy, you may terminate the policy in accordance with the free-look provision, if any, and the insurer may recover from you any expense incurred by the insurer in underwriting the policy.
---
Read these next:
Dependants' Protection Scheme (DPS): 6 Things To Know About Your National Term-Life Insurance
Critical Illness Plans vs Early Critical Illness Plans: Which Should You Get
Buying Insurance Through Digibank Apps: Are They As Good As Your Traditional Insurance Plans?
What's An Insurance Policy Loan, And When Should You Cash In On It?
Buying Direct Purchase Insurance Without An Agent? Read This Guide First