---
HL Assurance Home Protect360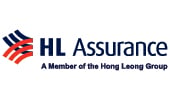 Unlike Sompo HomeBliss, HL Assurance Home Protect360 offers worldwide personal accident protection. However, it pales in comparison when we look at the actual PA benefits, which amount up to $10,000 for each adult and $3,000 for each child. Notably, this is lower than other insurance plans with PA.
---
Allied World Home Protector 360

Allied World Home Protector 360 provides the highest level of PA protection out the whole bunch, with up to $60,000 for each adult and up to $30,000 for each child for the highest out of the three plans (appropriately named Plan 3). Its unique perk is that policyholders have the option to extend the plan's PA benefits to worldwide coverage as well as for accidental medical reimbursement.
---
FWD Home Insurance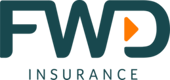 FWD's PA benefits are competitive at up to $20,000 for each household member. However, unlike the others on this list with complimentary PA benefits, FWD Home Insurance cover is offered as an optional rider. This could be a major drawback as you'll have to pay a bit more to enjoy the benefits of this cover.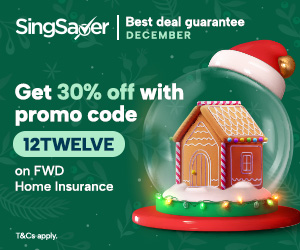 FWD Home Insurance Promotion: Use the promo code 12TWELVE to get 30% discount on your plan. Valid till 12 Dec 2023. T&Cs apply.
Get complimentary cyber insurance coverage for online shopping fraud & fraudulent electronic transfers of S$5,000 upon purchase or renewal of FWD Home insurance.
---
Singlife Home Lite

Similar to FWD, Singlife Home Lite is only available as an add-on. But how does it fare in terms of its PA coverage? Well it covers death, blindness, deafness and/or loss of limbs. Plus, you'll get a maximum payout of $50,000 for the entire family, instead of having a different limit for each adult and child. Do note that the maximum payout per person during the period of insurance is $20,000.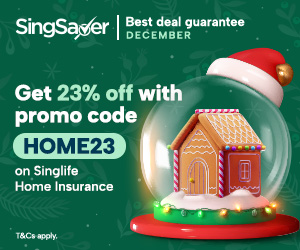 Singlife Home Insurance Promotion: Get 23% off with promo code HOME23 on Singlife Home Insurance (for new businesses only). Valid till 31 Dec 2023. T&Cs apply.
---
MSIG Enhanced HomePlus
Should tragedy strike and an accidental death happens, MSIG Enhanced HomePlus extends its worldwide PA protection to you, your spouse and your children at a cap of $30,000 per adult and $15,000 per child. Seeing as it's embedded in the plan's list of benefits, it puts MSIG as one of the frontrunners as you won't have to worry about paying more in premiums to enjoy this benefit.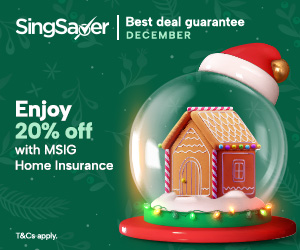 SingSaver Exclusive Promotion: Enjoy 20% off for MSIG Home Insurance when you purchase NOW! Valid till 17 Dec 2023. T&Cs apply
---
(For HDB Only) AIG Enhanced Public Housing Contents Insurance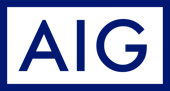 Specially tailored for HDB homeowners only, AIG's Enhanced Public Housing Contents Insurance is an affordable home insurance policy that also provides personal accident coverage for the policyholder and their spouse. Unfortunately, the coverage does not extend to children. Up to S$20,000 can be claimed under this benefit.
SingSaver's Exclusive AIG Home Insurance Promotion: Receive up to $80 PayNow when you apply NOW! Valid till 31 December 2023. T&Cs apply.
---
AIG Homes Complete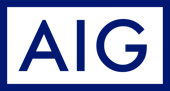 Due to the plan's emphasis on personal identity security, it's no surprise that it lacks when it comes to personal accident coverage. Unlike the others on this list, the PA benefits don't extend to children. Instead, it is only limited to the policyholder and their spouse — albeit at a considerably high $20,000 limit and offers worldwide coverage.
---
Read these next:
Home Insurance Comparison: AXA SmartHome vs TIQ vs FWD
Home Insurance: Why Is It Important And How Do You Compare The Best Plans?
Guide to Renovation and Interior Design Comparison Platforms in Singapore
5 Pieces Of Home Content You Can Claim Under Your Home Insurance (But Didn't Know You Could)
What Exactly Are Home Assistance Plans, And How They Differ From Home Insurance