Planning for some excursions and playtime together with your child? How about some indoor fun at some of the best kids' indoor playgrounds in Singapore?
---
Every spending situation is unique. SingSaver assembles the 'Best For' list, so you can decide what's best for you.
---
Although playing at an HDB's communal playground is a quintessential "growing up in Singapore" experience, the weather in Singapore begs to differ. Given the sweltering heat and uncomfortable humidity, indoor playgrounds are a godsend for many parents and their kids.
That said, we understand if you're worried about the astronomical costs that'll accumulate when bringing your kids out for a day of fun.
Some parents resort to signing up for more enrichment courses during the holidays as a substitute — thinking at least that the money spent better caters to their children's education and wellbeing. Nonetheless, this would probably set you back by at least a few hundred dollars if you go all out on the high-value, educational classes. And you know what they said about all work and no play …
Still, nothing beats spending quality time with your child by letting loose and having fun together. Moreover, there are plenty of affordable playgrounds, costing just shy of $100 even if you spend nearly a whole day out.
Without further ado, here are some fun kids' indoor playgrounds that are guaranteed to engage and stimulate your child with a full day of fun and learning.
Popular kids' indoor playground recommendations in 2022
Outlet
Address
Opening hours
Price
Marina Square
6 Raffles Boulevard, Marina Square #01-208, Singapore 039594
Sun to Thurs: 10am to 9pm
Fri & Sat: 10am to 10pm
Child: From S$29.80
Adult: S$12
Jurong Point
1 Jurong West Central 2, Jurong Point #03-18/19, Singapore 648886
Daily: 10am to 9pm
Child: From S$19.80
Adult: 1x complimentary entry
Punggol Town Square
85 Punggol Central, Punggol Town Square #01-01, Singapore 828726
Daily: 10am to 9pm
Child: From S$19.80
Adult: 1x complimentary entry
Don't be mistaken: Kiztopia isn't Kidzania (now defunct), but it does share a lot of similarities with the indoor playground in Sentosa.
Every kid that comes to Kiztopia will be given the freedom to explore and gain experience in physical, emotional, cognitive and social development through play.

Source: Kiztopia
Parents can also play alongside their child and work together as a team to develop a strong bond. Sprawling over 4,500 to 18,000 sq ft and featuring a lineup of 18 original animated characters, Kiztopia definitely stands out as one of the most popular indoor playgrounds in Singapore.
At each outlet, you'll find yourself immersed in a plethora of play zones and activities including role play rooms, mega ball pits, sand pits, train rides, carousels, virtual reality basketball, trampolines, obstacle courses, slides, and many more.
Following a core theme of S.T.E.M for 2022, their activities aim to educate kids on science, technology, engineering and math through engaging play.
Pro-tip: Although the school holidays may be over, this is the perfect time to capitalise on the off-peak periods for a little playtime during the weekdays! Many (if not, all) of these playgrounds offer a cheaper weekday rates.
There's also a 4x Multi-Visit Playground Pass on Klook for S$37.80.
Price: $39 – $428
Address: 6 Raffles Boulevard, Marina Square #01-208, Singapore 039594
Opening hours: 12pm to 8pm (Monday to Friday), 10am to 8pm (Weekends, PH)
Tired of having your kids run around your home and shooting NERF guns across the living room? Here's a better place for them to expend their energy without the risk of them breaking things at home.
NERF Action Xperience provides ample space for all kinds of NERF excitement. Also located in Marina Square, this massive indoor playground spans 18,000 sq ft with different themed battle zones.
In total, there are four NERF experiences that you can find at the indoor playground:
Compete: Exclusive, high-octane design NERF worlds for you and your team to navigate through with action-packed intensity of NERF battles. You will battle through a zombie apocalypse to secure the vaccine to survive.
Conquer: NERF-style physical play with challenging landscapes to help your kids overcome their fear of high terrains. They will be escaping from the dangers of an active volcano.
Challenge: High-energy training circuit designed for practising and honing essential NERF skills like shooting accuracy, agility, sharpshooter vision and speed.
Create: This is a zone where it is all about fun and no rules. This space encourages creative expression and echoes the freestyle nature of NERF play.
You can get your tickets here. Alternatively, if you want to skip the line, enjoy a fuss-free, fun-filled experience through Klook's NERF Action Xperience 6x Multi-Visit Ticket from S$25.60.

Source: Play! by Kinderplay
Play Time
1 hour
4 hours
Child (2 to 12 years old)
S$25
S$21
Toddler (Below 2 years old)
S$12
Accompanying adult
(Only 1 adult allowed per child)
S$6
Complimentary visit
Extra play time
S$6 per 30 minutes
-
Socks & cleaning fee
S$50 cleaning fee
S$3 per pair of socks
Address: 65 Airport Boulevard, Changi Airport Terminal 3, #B2-14/15/16/17, Singapore 819663
Opening hours: 11am to 9pm (Mon, Tues, Thurs) | 10.30am to 10.30pm (Fri, Weekends, PH)
FB | IG
PLAY! by KinderPlay is a Cartoon Network themed indoor playground for children featuring Cartoon Network characters like Ben 10 and The Powerpuff Girls.
The areas within the indoor playground are designed with the colour theme and wallpaper from Ben 10 and The Powerpuff Girls.
Some highlights of PLAY! by KinderPlay include:
Floating Balloon Room
Ball Pit Area
Climbing Structures
Bouncy Inflatable Obstacle Area
The indoor playground's location is also a plus point. While your child is enjoying their time at PLAY! by KinderPlay, parents can also enjoy some window shopping at the shops at Changi Airport.
For details on membership rates, please refer to the pricings here.
---
Related to this topic:
Best Savings Accounts & CDAs for Kids in Singapore 2022
Travelling With Your Kids This Summer? Protect Them From These Worst-Case Scenarios
June School Holiday Activities Singapore 2022
Timeslots
Non-peak day
Peak day
2-hour slots
10.30am, 12.45pm, 3pm, 5.15pm
9am, 11.30am, 2pm, 4.30pm, 7pm
Junior (Below 100cm)
S$22.90
S$22.50 (Open date booking on Klook)
Regular (Above 100cm)
S$30.90
S$29.90 (Open date booking on Klook)
S$33.90
Super Playdate (1 Junior + 1 Regular)
(10.30am)
S$25
-
Super 8 Multi-visit Pass (1-year validity)
S$248
Address: 3 Temasek Boulevard, Suntec City Mall #02-477 (North Wing), Singapore 038983
Opening hours: 10.30am to 7.15pm (Weekdays) | 10.30am to 8pm (1st Fri of every month) | 9am to 7.30pm (Weekends, School Holidays, PH)
FB | IG
Arguably one of the biggest indoor playgrounds in Singapore, this astounding 40,000 sq ft facility welcomes both kids and adults alike. They boast an insane array of unique and exhilarating activities that are fun for the whole family.
The activities are distributed across three major sections, namely the Adventure Area, the Game Area, and the Freestyle Hall.
At the Adventure Area, you'll get to scale intense obstacle walls, hop around on trampolines and zip and slide across on zipwires and slides. Not to mention, there's even a pedal car racing track to unleash your inner Tokyo Drift.
Next, it's time to get your game on at the Game Arena where you can shoot some hoops at Street Basketball, batter up at Baseball Nets or even aim for a hole-in-one at the Golf Range. Your progress can be tracked using their state-of-the-art radars and digital systems, perfect for those itching for some competition.
Last but not least, their Freestyle Hall is where all our skateboarding and scooter fanatics will feel right at home. Not to mention, the foam pit and gymnastics floor are conducive spaces to practise some tricking and stunts.
Whatever your preference is, there's something for everyone at Superpark Singapore. So don't hesitate anymore, get your two-hour passes for an epic day of family sports and bonding.

Source: Pororo Park Singapore
Age group
Admission price
Baby (Below 9 months)
S$10
Child (9 months to 12 years old)
Inclusive of one accompanying adult
S$35 (Book with Klook; U.P. S$36)
Additional adult
S$10 per adult
Address: 6 Raffles Boulevard, Marina Square #02-29, Singapore 039594
Opening hours: 10.30am to 8pm (Daily)
FB | IG
Looking for an adventure for your child? Pororo Park offers a variety of fun-filled activities in this Pororo-themed kids indoor playground at Marina Square.
Play sessions are scheduled by two- or three-hour slots, so you'll need to book for your preferred timing via their website beforehand. Here's a rundown of each timing:
| | |
| --- | --- |
| Weekdays (3-hour blocks) | Weekends/PH (2-hour blocks) |
| 10.30am - 1.30pm1.45pm - 4.45pm5.00pm - 8.00pm | 10.30am - 12.30pm1.00pm - 3.00pm3.30pm - 5.30pm6.00pm - 8.00pm |
Each area in Pororo Park comes with its own Pororo-themed activity area. For example, Tong Tong's Little Theatre, where all the magic happens for the kids, is named after the magician dragon in the Pororo show.
Kids can also enjoy the live sized Pororo House, which is an exact size replica of Pororo's crib in the show!
Not to forget, the Pororo Express Train is also running all the time if you want to catch a ride on your child's all-time favourite ride.
For more information on their Savers Pass, check out their member subscription rates and passes here.
---
Related to this topic:
Klook Promo Codes In and Out of Singapore (June 2022)
Best Things to Do in Singapore — June 2022
June School Holiday Activities 2022: 11 Things For The Kids and Entire Family to Do Together
---
Remember to tag your cashback credit card like the UOB EVOL card for your online bookings on Klook! Offering 8% cashback for both online purchases and mobile contactless transactions each, you can book your activities online without a hitch.
Moreover, you'll get to receive 0.3% cashback for all other spend, so what's not to love. Cashback are all capped at S$20 per calendar month. You can read our full review here.
SingSaver Exclusive Offer: Receive S$350 cash credit or S$500 worth of Grab vouchers or up to 50,000 miles when you apply for select UOB credit cards and fulfil the minimum spend requirements. T&Cs apply.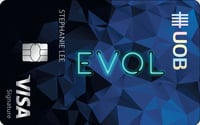 HomeTeamNS Bukit Batok

Source: Little Day Out (adapted from HomeTeamNS)
Price: $4 to $16 (Off-peak hours), $4 to $20 (Peak hours)
Address: 2 Bukit Batok West Ave 7, HomeTeamNS Bukit Batok Level 2, Singapore 659003
Opening hours: 1pm to 7pm (Tues to Thurs) | 1pm to 9pm (Fri, eve of PH) | 10am to 9pm (Weekends, School Holidays, PH) | Closed on Mon
T-Play at HomeTeamNS Bukit Batok comes with a transportation theme to give your kids (and perhaps yourself) the feeling of an overseas adventure.
At this 4,200 sq ft indoor playground, you'll find airport features such as a boarding gate that will transport your little ones into a world of fun and learning. Specifically designed with their cognitive development in mind (no pun intended), your child will get to hone in on their motor control skills, coordination and directional sense.
The spectacular designs and interactive play centres have won T-Play multiple accolades, including:
Top Indoor Playgrounds in Singapore 2020 by MediaOne
Best Transport-theme Indoor Playground by Parents World 2018-2019
BYKidO's Top Voted Indoor Playground
For more information on guest walk-ins and membership rates, check out their pricing here.
Note: Only permitted for children aged 6 months to 12 years old.
HomeTeamNS Khatib

Source: My Chirpy Life (adapted from HomeTeamNS)
Price: $10 to $20 (Off-peak hours), $10 to $25 for (Peak hours)
Address: 2 Yishun Walk, HomeTeamNS Khatib Level 1, Singapore 767944
Opening hours: 1pm to 7pm (Tues to Thurs) | 1pm to 9pm (Fri, eve of PH) | 10am - 9pm (Weekends, School Holidays, PH) | Closed on Mon
If you enjoyed T-Play at HomeTeamNS Bukit Batok, you might also want to consider visiting its sister indoor playground, T-Play at HomeTeamNS Khatib.
T-Play at HomeTeamNS Khatib lets you do that with its local cultural-themed (Peranakan) indoor playground.
The playground is a land of adventure that highlights Singapore's unique Peranakan cultural identity. It even has a Peranakan-themed resting area for parents to take a break while your little ones enjoy themselves at the indoor playground!
Beyond its Peranakan features, there are other fun activities, including an interactive trampoline, ball pit, ninja course, climbing sliding tower and sport pitch.
It even has the famous Toa Payoh Playground dragon design on one of its slides to reminisce the golden days of dragon, pelican, and watermelon playgrounds.
For more information on guest walk-ins and membership rates, check out their pricing here.

Source: Polliwogs
Weekdays
Weekends, School Holidays, PH
Children
S$20
S$23
Adults
S$10
S$12
Value Play Pass (1-year validity)
S$168 (6 visits)
Address: 6 Eu Tong Sen Street, Clarke Quay Central #04-63, Singapore 059817
Opening hours: 9.30am to 7.30pm (Mon to Thurs) | 9.30am to 8.30pm (Fri, Weekends, School Holidays, PH)
FB | IG
Keen to have some serious fun? The all-new Polliwogs indoor playground outlet features a range of attractions that'll get your kids excited.
In this fully-padded play area, you'll find a Mirror Maza, Bouncy Nets, Mega Slides, Air Guns Range, and Ball Pits. There's even a toddler playground designed as a treehouse for your small ones to scamper about with ease.
We also hear that a new Cat Interactive Zone is in the works, so you'll be able to play and unwind with adorable kitties in due time. That'll be your daily dose of serotonin right here!
While waiting for your child to get all tuckered out, parents can feel free to relax by the cafe area to savour some delicious snacks and refreshments.
More details on their admission tickets and various drop-off services can be found here.
SAFRA Toa Payoh

Source: SAFRA Toa Payoh
For SAFRA Toa Payoh and Jurong
Kidz Amaze/SAFRA Junior Dependent Member
SAFRA Member
Guest
Weekdays
(2 months to 13 years old)
S$10
S$12
S$16
Weekends, School Holidays, PH
(2 months to 13 years old)
S$12
S$14
S$20
Accompanying adult
S$4
Address: 293 Lor 6 Toa Payoh, SAFRA Toa Payoh, Singapore 319287
Opening hours: 1pm to 7pm (Weekdays), 10am to 7pm (Weekends, School Holidays, PH)
Ready for some a-maze-ing playtime scampering through tunnels, crawling across netted bridges and hiding away in your own private tower? At this 12,000 sq ft indoor playground, Kidz Amaze at SAFRA Toa Payoh is the first Infant and Toddler Development Play Zone in Singapore.
Leveraging on edutainment, the facility emphasises a Learning & Discovery theme to offer children the opportunity to learn and play simultaneously.
With admission tickets starting from as low as S$10 for Kidz Amaze members and S$16 for guests, your kiddo will have ample time to explore, learn, and play at a reasonable price.
You can find a 6x Multi-Visit Pass on Klook from S$23.60 if you need more flexible bookings or timeslots for your child.
SAFRA Jurong

Source: SAFRA Jurong
Address: 333 Boon Lay Way, SAFRA Jurong, Singapore 649848
Opening hours: 1pm to 7pm (Weekdays), 10am to 7pm (Weekends, School Holidays, PH)
Now, if your kids love high elements and jungle gyms, Kidz Amaze at SAFRA Jurong will be your go to! Encompassing over 17,000 sq ft of space, this indoor playground sparks the inner adrenaline junkie of many young'uns.
The entire playground structure spans five storeys high, with loads of entry points, slides, vantage points, tunnels and exits and of course, safety netting everywhere for good measure. Right smack in the centre is a foam ball arena decked out with cannons to aim as far as the eye can see.
Source: SAFRA (L); Sunny City Kids (R)
To get back to ground level, you can even slide down an 18.5m tall slide, one of the tallest indoor spiral slides in Asia. Kidz Amaze at SAFRA Jurong is truly the epitome of exhilarating adventure for your little ones.
Splash at SAFRA Punggol

Source: SAFRA Punggol
Weekdays
(2 months to 13 years old)
S$10
S$14
S$18
Weekends, School Holidays, PH
(2 months to 13 years old)
S$12
S$17
S$22
Accompanying adult
S$4
Address: 9 Sentul Crescent, SAFRA Punggol Level 3, Singapore 828654
Opening hours: 1pm to 7pm (Weekdays), 10am to 7pm (Weekends, School Holidays, PH)
If heights aren't really your cup of tea, how about some splashing-good fun? Head on down to SAFRA Punggol to enjoy Singapore's first indoor water playground stretching across 23,000 sq ft of play area.
Decorated with visually stunning interactive elements, five slides and eight play decks, the fun will never end for you and your kids. With sprinklers at every corner, a spiral slide, and a water pail that topples over once full — reminiscent of the iconic one at Wild Wild Wet — the hours will fly by without you realising it.
For infants and toddlers, there's also a separate wading area for milder fun.
| | |
| --- | --- |
| Kidz Amaze Membership Type | Kidz Amaze Membership Fee |
| Child of SAFRA Member/SAFRA Junior Dependent Member | S$25 |
| Guest | S$65 |
For more information on party booking, refer to the pricing list for their respective outlets. You can also book their 6x Multi-Visit Pass from S$25.60 on Klook to get more bang for your buck per visit.
---
Related to this topic:
Piano Lessons in Singapore (2022) --- Price For Adults & Kids
7 Best IoT/Smart Toys to Help Your Child Develop Motor Control, Hone IQ & EQ and Learn New Skill
7 Best Enrichment Classes For Kids to Learn a New Skill
Another popular indoor playground franchise you have to let your child try is SMIGY. Having expanded to a third branch at United Square, SMIGY offers many captivating installations and fixtures for children to roam around and explore.
From massive ball pits to bouncy trampolines, to quaint merry-go-rounds and role-playing stations, the fun is only limited to one's imagination at this indoor playground.
Paya Lebar Quarter

Source: SMIGY Paya Lebar Quarter
Address: Paya Lebar Quarter, 10 Paya Lebar Road #03-05/06, Singapore 409006
Opening hours: 10am to 8pm (Mon to Thurs) | 10am to 9pm (Fri, Weekends, PH)
At the Paya Lebar outlet, there are over eight stations within the 5,000 sq ft of play area. Painted with colourful yet calming hues of pink, blue, green and yellow, it exudes a fantasy wonderland atmosphere that your kid is guaranteed to get lost in for hours.
There are also obstacle courses, a Hinoki wood chip pit, and a racing car track for the younguns to release all their pent-up energy in a fun, physical yet productive manner.
Tiong Bahru Plaza

Source: SMIGY Tiong Bahru Plaza
Price: S$19 for 1-hour weekday admission (1 child, 1 parent), S$26.10 for 2-hours weekday admission (1 child, 1 adult)
Address: 302 Tiong Bahru Road, Tiong Bahru Plaza #02-115A, Singapore 168732
Opening hours: 10am to 8pm (Mon to Thurs) | 10am to 9pm (Fri, Weekends, PH)
At their Tiong Bahru Plaza outlet, expect to find (again) sprawling ball pits, lively interactive displays, colourful tunnels and fixtures as well as a carousel, trampolines, a race track, and a double-levelled play gym amidst the 3,800 sq ft enclosed space.
On the second level of the play gym, children can play pretend and dress up as a princess, a chef, and more thanks to the array of costumes available to pick from. This SMIGY outlet is a fun-tastic labyrinth that your kid will never want to leave from.
United Square

Source: SMIGY United Square
Address: 101 Thomson Road, United Square #01-18, Singapore 307591
Opening hours: 10am to 8pm (Mon to Thurs) | 10am to 9pm (Fri, Weekends, PH)
Last but not least, the United Square SMIGY outlet is the newest expansion to the brand. Upon entering, you'll be led through a brightly-lit LED tunnel before being welcomed by dazzling installations and fixtures to play around in in this 5,000 sq ft compound.
In one room, you could be a chef managing your own kitchen and groceries; while in the next room, you could dress up as a princess and get dolled up with pretend makeup and dolls in front of their squared mirrors.
Once done, tons of ball pits, inflatable installations, interactive screen display and more await your child. SMIGY is one of the best indoor playgrounds to nurture your child's inner self-expression.
---
Visit these indoor playgrounds almost every weekend? Don't miss out on the opportunities to save and earn rebates and cashback wherever you can using either a cashback credit card or air miles credit card.
The UOB PRVI Miles credit card is an excellent contender if you're looking to accumulate 1.4 miles for every S$1 spent locally. Moreover, there's no min. spend or cap imposed on earned miles, making each local expenditure incredibly smooth, convenient, and fuss-free.
Admission Type
Price
Toddler (Under 3 years old) + 1 adult
S$27
Child (Above 3 years old) + 1 adult
S$37
My Little Day Out Package
(1 adult + 1 child)
(Includes 1 set meal for adult & child)
S$59
Family Fun Package
(2 adults + 2 children)
(Includes family meal platter)
S$106
Address: 1 Kim Seng Promenade, Great World City #03-113, Singapore 237994
Opening hours: 9.30am to 7.30pm (Weekdays) | 9.30am to 7.30pm/9.30pm (Sun & Sat)
Did you hear that? It's the call of a wintry tundra adventure at Amazonia's indoor playground. This ice-world themed wonderland features over 3,000 sq ft of play-gym area and is a whopping 10m high — no wonder the tallest wave slide in Singapore is located here.

Source: Amazonia
Bounce to your heart's content at their new netted trampolines as your kids attempt to score some hoops at their basketball rings. Other than that, there's also a deep snowball ball pit equipped with vacuum ball tubes and a fountain for some epic gametime.
Another key highlight would be their 36 sqm Augmented Reality Impact Wall where children can get a good sweat in by participating in interactive mass dance sessions and games.
In the meantime, parents can sit back and relax at the Bistro, accompanied by freshly prepared food and beverages.

Source: Tayo Station
Admission Type
Weekday (3hr)
Weekend/PH (2hr)
Babies (Under 9 months)
S$10
Child (9 months to 12 years old) + 1 Adult
S$26
S$30
Additional adult
S$8
Play sessions
10.30am to 1.30pm
1.45pm to 4.45pm
5pm to 8pm
10.30am to 12.30pm
1pm to 3pm
3.30pm to 5.30pm
6pm to 8pm
8pm to 9pm
Address: 1 Pasir Ris Cl, E!Hub Level 3, Singapore 519599
Opening hours: 10.30am to 8pm (Weekdays) | 10.30am to 9pm (Weekends)
Inspired by the popular South Korean animated show Tayo the Little Bus, Tayo Station is a 10,000 sq ft indoor playground dedicated to this franchise.
Adorned by cute wallpaper and murals of the titular series, your kid will enjoy the freedom of zooming across Tayo's Road Circuit — fully equipped with a Garage, Wash n Go, and even a Gas Pump Kiosk.

Source: Gani's Playground at Tayo Station
After exploring the road circuit, head over to Gani's Playground — a three-storey jungle gym maze filled with tunnels and platforms galore. Your kids can put their motor and dexterity skills to test by navigating through these winding obstacles.

Source: Poco's Hinoki Play at Tayo Station
Once that's done, bask in the Hinoki wood cube pit at Poco's Hinoki Play, which emulates a sand pit for your child's sensorial experience. Here, he or she will be able to scoop, excavate, and build wood chip structures without worrying about sand irritation. After all, these aromatic and clean cubes are known to provide health and skin benefits as well.
For more information on their Savers Pass, check out the subscription rates here.
---
Related to this topic:
Fellow Parents, Can We Raise Our Kids And Still Have Enough For Retirement?
Brainly Review (2022): Is The Online Education Platform Worth The Price?
A Cost Guide To School Fees In Singapore: Primary, Secondary, Post-Secondary and Tertiary
Admission Type
Price
Single ticket (50min)
S$25
Two-to-Play (Weekdays)
(Includes two regular drinks)
S$42.50
4 Session Pass
S$70
8 Session Pass
S$132
Address: 180 Kitchener Road #02-K4/K10, City Square Mall, Singapore 208539
Opening hours: 10am to 8.30pm (Off-peak) | 10am to 9.30pm (Peak)
FB | IG
If you've ever been to City Square Mall, you would've come across this spectacular netted playground fixture suspended right in the middle of the mall. Spanning levels two to six, Airzone is not for the faint of heart. It is the world's first indoor atrium net playground.
Throughout this network (pun intended) of netting trails, climb your way to the tippy top as you traverse this netted labyrinth. Although it might be intimidating at first, you'll feel more at ease once you get a feel for navigating across each level.
Apart from sky nets, there's also a 3D Maze and floating ball pit to frolic in when you're tired from the netted course.

Source: Jewel Changi Airport
Admission Type
Price
Child/Adult/Senior (Standard)
S$5
Child/Adult/Senior (Singapore Residents)
S$4.50
CapitaStar members & Changi Rewards members
(Available at Jewel Concierge Counters on level 1, 2, 5)
S$3
Address: 78 Airport Blvd., Jewel Changi Airport Level 5, Singapore 819666
Opening hours: 10am to 10pm (Mon to Thurs) | 10am to 11pm (Fri, Weekends, eve & PH)
Marketed as a "playground for everyone", this enormous 14,000 sq ft play area occupies the top floor right beneath the glass canopy of Jewel at Changi Airport. Admission into this playground will give you access to:
Discovery Slides
Foggy Bowls
Petal Garden
Topiary Walk
Separate admission charges will apply to other attractions like the Canopy Bridge, Hedge Maze, Mirror Maza, Bouncing and Walking Net.
Although the attractions and fixtures aren't traditionally interactive or playground-esque, it's still an interesting experience nonetheless to be surrounded by fresh foliage whilst admiring the iconic HSBC Rain Vortex in the middle of the mall.
Ticket prices start from S$3. Bundle packages are also available.
Note: Minimum height required is 110cm.
---
Another great air miles credit card to tag your indoor playground pass purchases to is the UOB Preferred Platinum Visa credit card. Stand to enjoy 10x UNI$ points per S$5 spent locally (4 miles per S$1) via mobile contactless payments.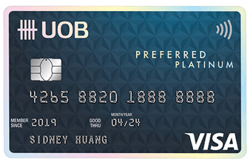 Source: Shangri-La Singapore
Address: 22 Orange Grove Road, Singapore 258350
Opening hours: 9.15am to 5.45pm (By 1-hour sessions daily)
Boasting a diverse assortment of activities and attractions, buds by Shangri-La is Singapore's first hotel to design an interactive play compound for kids. Access is available to both hotel guests, service apartment and residence members, and buds annual members.
It's over 20,150 sq ft big, with 6,000 sq ft indoors and the remaining 14,000 sq ft outside. The compound is well-designed to provide an interesting blend of educational, experiential and self-directed learning in a holistic and immersive way.
Entry costs S$18 per child for an hour of playtime. If you're curious to organise a family staycation at Shangri-La, there are multiple Playcation packages to choose from.
There are also various buds by Shangri-La membership types available.
Want to maximise your child's playtime?
If you've made it this far, selecting the best playground for your child's preferences and needs can be overwhelming. That's why we recommend purchasing a Playgrounds Pass Bundle on Klook to remove the hassle of trying to narrow it down to one.
With this all-in-one pass, get access to up to four indoor playgrounds. It provides entry to some of the top-rated indoor playgrounds like Kiztopia, Kidz Amaze, Tayo Station, Pororo Park, T-Play and more.
Pass validity lasts for either 45, 60, or 90 days depending on your pass type. And best of all, it's an open-date ticket, so you and your little one will get the flexibility to plan according to your availability.
| | |
| --- | --- |
| Admission Type (1 adult + 1 child) | Price |
| 2 Playgrounds Pass | S$67.50 |
| 3 Playgrounds Pass | S$97.50 |
| 4 Playgrounds Pass | S$121.50 |
A similar option for teenagers and adults is also available under Klook's Adventure Pass Bundle.
---
Remember to swipe your cashback credit card while paying for your entrance fee to get some discount on your entry ticket to the indoor playground.
Don't have a cashback credit card? Simply use our credit card comparison tool to find the best cashback credit card within minutes, and you could even get rewarded with cash and prizes*.
*Rewards may change at any time. Terms and conditions apply.