Take your child's learning experience to the next level using the well-designed and interactive online platform.
Have you tried helping your child with mathematics homework and realised you couldn't remember the formulas? You're not alone. Concepts learned in school have been long-forgotten by many parents.
Fortunately, children now have access to the peer-to-peer learning platform Brainly. It offers the help your children need with their homework and revision.
With more than 350 million users, Brainly offers collaboration among students and experts. It solves the challenges of remote learning by providing learners with a community and the excitement of endless collaboration. We review Brainly in-depth to see whether it's worth the price.
What is Brainly?
Brainly is a knowledge-sharing online platform with more than 350 million students and experts. It gives learners a community to ask questions and get access to expert answers, and allows parents to be part of the process. Users can ask questions through text and images.
Students get answers to tough questions and explanations of complex concepts. Brainly is easily accessible and searchable with an intuitive interface. It is a kind of interactive online classroom that aims to make learning easy for any student.
What's more, Brainly has a new Textbook Detective feature, which provides solutions to problems set out in textbooks. With Brainly, you tap into the brainpower of experts and students worldwide.
Brainly features
Brainly has features that support your child in reaching their academic potential. Here is what you can expect when you sign up for Brainly.
Subjects you can access on Brainly
Brainly covers several subjects that will help your child hone what they learn in school. Some of the subjects your child will find on Brainly are as follows:
Mathematics
History
English
Biology
Chemistry
Physics
Geography
Computers and technology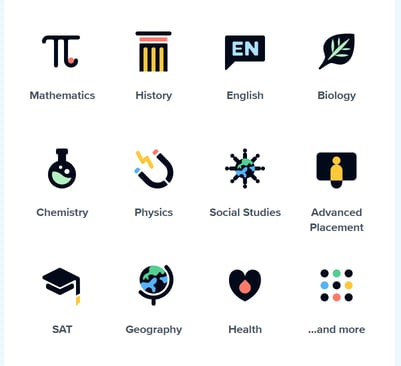 Ask and answer questions
Students get to ask questions and access unlimited answers on the platform. Experts and moderators verify the answers on the platform. There are step-by-step explanations, making it easy for students to understand and follow through.
So you can be sure the platform will help enlighten your child by the time they are done with their homework. Brainly creates the perfect online learning environment as it offers students an environment where they can ask and answer questions. An outstanding feature is that you earn points when answering questions. Points earned can be used to ask questions in the community.
Textbook Detective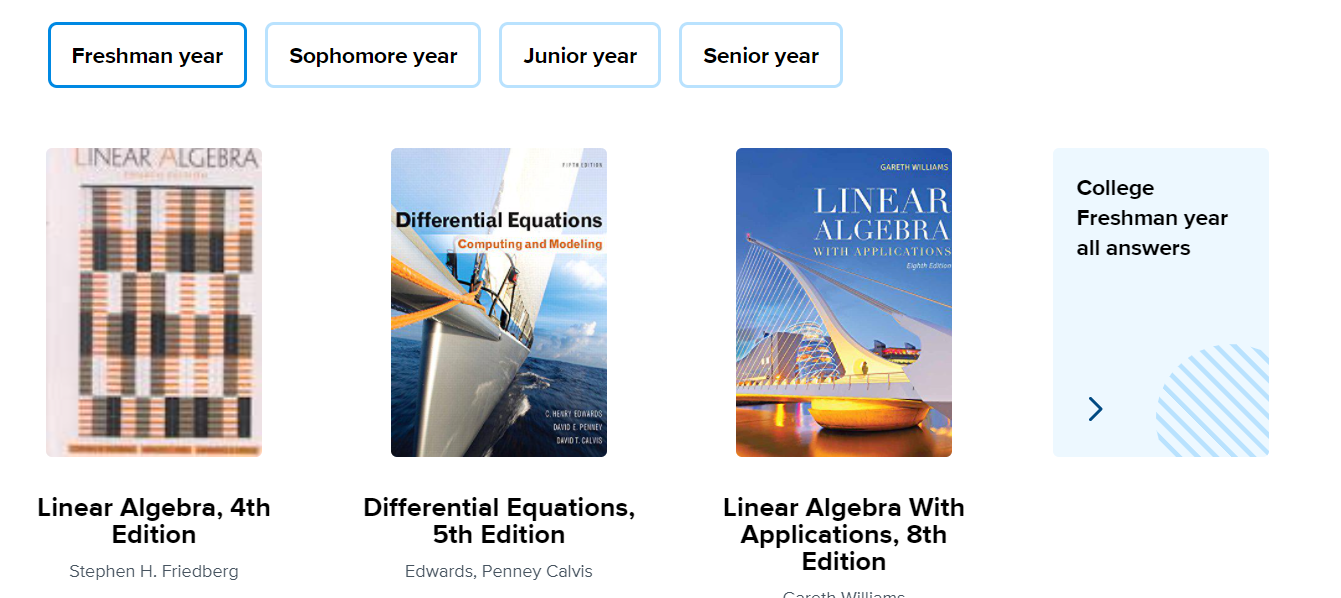 The newest Brainly feature is the Textbook Detective. Your child can use textbooks to find step-by-step solutions to their problems. Brainly has textbooks for all education levels, from elementary (or primary) school all the way up to university!
It has every textbook your child requires to excel in school. And if you don't find what you need, simply contact the team with your suggestion.
Incorporates parents into the learning process
Brainly incorporates parents into the learning process by letting students and their parents link their accounts. It not only gives you the breather you need but also gives you access to monitor the progress of your child.
Access to expert educators and teachers
You will find expert teachers who help the students answer even the most complex questions. These educators ensure that the platform is delivering accurate answers.
Brainly helps your child not only answer questions but also grasp concepts, in order to improve their understanding and academic performance.
Paid and free versions
To access Brainly, you need to choose either Brainly Basic or Brainly Plus, which are free and paid plans respectively. While both give you access to the platform and the ability to ask questions and get answers, the paid version is an ad-free experience. Brainly Plus also gives users unlimited access to questions and answers in its knowledge base.
The paid subscription goes for US$18 (approx. S$25) if you subscribe for six months and US$24 (approx. S$33.50) if you subscribe for a year.
If your child would benefit from one-on-one attention, you also have the option of upgrading your Brainly Plus account to Brainly Tutor, which goes for US$96 (approx. S$133.70) per year. This will unlock 24/7 on-demand live tutoring.
Honour code
To help the platform uphold the highest levels of integrity, users are required to adhere to the code of conduct. Some of the platform's rules are as follows:
Students are supposed to create their own work. They should not plagiarise the answers.
Give credit if you reference the work of another person.
The student must get permission before sharing any content from the classroom.
Students are not allowed to post questions directly from tests and quizzes.
You report any violations by filling out a form on the platform.
How to set up a Brainly account
There are three accounts you can create in Brainly. There are student, parent and teacher accounts. You can set up a Brainly account using your email, Facebook account, or Apple ID.
Student accounts
Students will need to enter an email, name and general details to open an account. Younger children will need the help of their parents or guardians to open the account.
Parent accounts
If you pay for Brainly Plus for your child, you don't need to make another payment. Just pair the accounts by following the procedure below:
Go to settings and copy the link provided.
Send the link to your child. Once they click on it, the accounts will be linked. Only one link per child is allowed.
Teacher accounts
The teacher account is for experts who would like to collaborate with Brainly to review and approve answers. You can email Brainly to get a teacher account. Brainly is the perfect place for teachers to showcase their subject expertise.
Why should you choose Brainly?
Brainly is a leading learning platform that students can benefit from having access to. It has the following benefits:
Students can seek help for questions they have trouble solving.
You can find answers instantly. It has a database of questions and answers.
Brainly has an honour code that makes it safe for students. It's easy to report a violation.
It has a community of 350 million users. It means you have a community around you, even if you are studying remotely.
It offers online tutors for those who may need more help with their studies.
It gives parents a chance to participate in the learning process.
It provides a free account and a free trial for its premium plans. Its subscription fees are affordable.
You can learn on the go using the app.
Brainly is accessible from different devices and browsers.
Verified answers make it reliable for students.
Conclusion
Brainly impresses as a go-to platform for students to increase their knowledge and gain access to a buzzing community and resources. It could give your child the helping hand they need to excel in their studies. Parents can be part of the learning process while taking a breather from being their child's personal tutor.
Should this sound like an educational resource that might benefit your child, you could consider signing up for a Brainly account. Unlock more features through Brainly's premium plans, and pay using a cashback credit card to get your money's worth.
Read these next:
A Cost Guide To School Fees In Singapore: Primary, Secondary, Post-Secondary and Tertiary
This Is How Much You Can Borrow From Different Loans In Singapore
Citibank Quick Cash Loan Review (2021): Enjoy 0% Interest Rate For 12-Month Loans
Best Personal Loans In Singapore With The Lowest Interest Rates (2021)
Personal Loans Comparison: SCB CashOne vs Citi Quick Cash vs HSBC Personal Loan