Amidst the market crash, how did the recent developments affect these companies in terms of investor confidence? And which are the ones to hold on to despite the shake ups?
With tech stocks taking a beating, and cutbacks announced on Meta Platforms' Reality Labs, Silicon Valley has announced that it had hit rock bottom since the 2008 stock market crash. After the pandemic-fueled boom that sent tech companies' stocks soaring, they are now faced with a complete technology rut.
During an economic downtown, tech companies are usually very vulnerable as most enterprises and start-ups that are still in the beginning stages are not yet profitable, and are over-reliant on venture capital investments to cushion their expenses as they rapidly expand. And this will be a challenging time since consumer demand plunges.
However, experts predict that the situation will start to look up soon, so are tech stocks worth holding now? And if so, which would benefit value-investing? We deep-dive into the best tech stocks to buy and hold now, based on undervalued stocks with a low price to earnings ratio (P/E) and our formidable tech giants.
Related to this topic:
Best Investment Sign-up Promotions In Singapore (2022)
Investing $100,000: How To Build A Stock Portfolio
Which are the affected tech stocks amidst the crash?
It all started in 2021 and extended through early 2022 amidst public fear of the new omicron COVID-19 variant. Coupled with the Russian-Ukrainian war that had just broken up, the soaring oil prices, high inflation and rise in interest rates, the hardest blow was when Amazon announced a weak forecast for the rest of the financial year.
Just last month, Alphabet, Apple, Meta and Microsoft were down19%, 13%, 38% and 17% respectively, while Shopify was down 70% at one point and Lyft lost nearly a third of its value. Netflix wasn't spared too as they dropped a whopping 65% in 2022.
On top of that, the Dow fell about 3%, the broad-based S&P500 fell 3.2% and the heavy-tech Nasdaq lost 5% all within the same year.
Co-founder and partner at Craft Ventures David Sacks added "Investor sentiment in Silicon Valley is the most negative since the dot-com crash".
Best tech stocks with low P/E ratio to buy
If you're a value investor, you would likely want to buy stocks that are undervalued. Here are some tech stocks with the lowest P/E ratio.
| | | | |
| --- | --- | --- | --- |
| Tech stock | Price | Market cap | P/E ratio |
| Hewlett Packard Enterprice Cp. (HPE) | US$15.08 | US$19.61bil | 5.43 |
| Dell Technologies Inc. (DELL) | US$51.02 | US$38.17bil | 6.98 |
| Mandiant Inc. (MNDT) | US$21.79 | US$5.1bil | 6.00 |
| HP Inc (HPQ) | US$39.81 | US$41.93bil | 7.14 |
| Arrow Electronics Inc. (ARW) | US$121.95 | US$8.17bil | 6.86 |
| Flex Ltd (FLEX) | US$17.04 | US$1.80bil | 8.79 |
| Intel Corporation (INTC) | US$43.39 | US$177.42bil | 7.21 |
| Vontier Corp (VNT) | US$26.72 | US$4.30bil | 7.87 |
Best Performing Tech Stocks of June 2022
Billionaire investor and co-founder of Carlyle Group David Rubenstein shares "A lot of these companies whose values have gone down recently are still great companies, and maybe the value has been overreacted by the market. I think there are some great buys there, I don't think it's at all a case of where we were in 1999/2000."
| | | | |
| --- | --- | --- | --- |
| Stock | Price | Market cap | P/E ratio |
| Apple Inc. (AAPL) | US$124.38 | US$2.35tril | 23.63 |
| Microsoft Corporation (MSFT) | US$270.02 | US$2.02tril | 28.17 |
| Alphabet Inc. Class A (GOOGL) | US$2,290.82 | US$1.51tril | 20.72 |
| Meta Platforms Inc. (FB) | US$190.78 | US$516.31bil | 14.44 |
| Taiwan Semiconductor Manufacturing Company (TSM) | US$93.77 | US$485.38bil | 21.53 |
| NVIDIA Corp (NVDA) | US$187.20 | US$468bil | 50.23 |
| Tencent Holdings (TCEHY) | HKD$359.60 | HKD$3.47tril | 14.67 |
| Samsung Electronics Co. (005930.KS) | KRW$66,800 | KRW$448.29tril | 10.48 |
| Alibaba Group (BABA) | HKD$93.10 | HDK$2.09tril | 27.81 |
| ASML Holding NV (ASML) | EUR$525.50 | US$214.45bil | 35.16 |
Best tech startups stocks to buy
The start-ups that made the list were based on a few criteria, mainly high gross profit margin, valuation and healthy balance sheet. However, since these are all start-ups, not all of the companies were able to rank high for all criteria. As such, some other factors we took into consideration were a competent management team, customer-centricity and a large total addressable market.
Monday.com
Founded in 2012, Monday.com have successfully streamlined and optimised work processes for companies with their collaboration website. They have also integrated and automated workflow, and created templates for easy management and overview of work tasks. By August 2012, they raised a whopping US$1.5million in seed funding and closed US$7.6million in a Series A round.
Landing AI
Founded in 2017 by Andrew Ng who was co-founder and head of Google Brain and was formerly chief scientist at Baidu, Landing AI serves to bridge the gap in supply chain issues. The tech platform serves to quickly detect product defects and breakdowns in the systems for maintenance. In November 2021, they closed a US$57 million Series A round led by McROck
Confluera
Confluera was founded in 2018 and has since then raised US$29 million so far. The company specialises in helping companies defend against cyberattacks, which are increasingly prevalent and becoming more sophisticated. By melding threat detection, threat analytics and cloud-security solutions, Confluera may be your next top cybersecurity company.
QuEra
QuEra is a platform that serves to take quantum computing to the next level by utilising a unique quantum architecture and laser techniques to direct and arrange quantum bits. Founded in 2019, this startup managed to raise US$17 million in venture capital in November 2021 and has already generated SS$11 million in revenue.
MoonPay
Founded in 2018, MoonPay operates a crypto trading platform to allow users to buy, transact and sell all kinds of cryptocurrency within an app. The platform has also partnered up with crypto wallets, decentralised finance platforms and NFT marketplaces to consolidate and streamline crypto transactions. Its valuation rose to US$3.4bil after it raised US$555 million in a Series A round led by Tiger Global Management and Coate.
Related to this topic:
5 Ways To Invest Money That Are Better Than Buying Toto
5 Best Monthly Dividend Stocks To Put On Your 2022 Watchlist
Best Investment Brokerage Account for SGX Stocks
Future projections
Top CEOs and investors have made it clear that they are optimistic about the situation. They state that it is unlikely to culminate into a broader market crisis. Though the tech sector is now at its lowest point ever since the dotcom bubble, some analysts indicate that long-term investment opportunities still exist.
UBS CEO Ralph Hamers said that "It is not like 20 years ago in (the dotcom bubble). We had some models that were just models on paper and not real." He added, "The last 20 years, we have been able to show that there are real changes happening in retail businesses, in financial businesses etc., and that trend is not going to stop because of what we see currently."
Maurice Levy, chairman of the board at Publicis Groupe advises "We have to be relatively calm when we look at those numbers and with a longer view. For the time being, when you look at the telcos and you look at all the people who are investing in advertising, the numbers are still pretty good."
Investors and analysts can project optimistic outlooks for the tech industry, but it ultimately boils down to the investors deciding for themselves. Whether you have faith in the tech industry or not, remember that this global rut is unlikely to maintain at this level forever. Whether you're looking to invest in tech stocks, mutual funds, or sector-specific ETFs, always do your research to ensure you fully understand the business that you're buying into.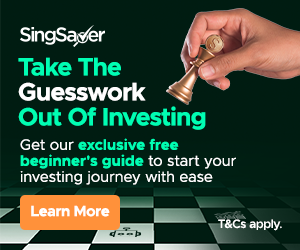 Build your investment portfolio with knowledge and confidence. Follow our step-by-step beginner's guide to start now!