If travel and tourism do turn out to return to form in 2022, then investors should prepare early to begin investing in some key stocks that are likely to receive some upswing from the return of demand.
As COVID-19 evolves and more countries start to open up, more and more individuals are gearing up toward the eventual return to the skies and travel destinations that were barred over the course of the pandemic.
While COVID-19 remains present in our reality, there are signs that some normalcy will be restored as more people get vaccinated and the desire to travel returns with a vengeance.
Why invest in travel and tourism in 2022?
Before the pandemic, travel and tourism stocks were on the rise as one of the safer bets that you could put your investment dollars in due to global demand. The industry had predictable seasonality that allowed investors to plan out purchase schedules and possible changes in valuations.
The pandemic has since changed that with sudden, drastic drops in demand, causing these once stable companies to tighten their belts and lowering their prospective earnings projections. All these changes soured market perception and massively lowered valuations for travel stocks.
Now that travel and tourism are slowly making a recovery, some of the industry stocks are beginning to look like real bargains for the price they're currently sitting at. Here's a look some of the best US travel stocks for those looking to get them at the dip before their eventual rise.
Related to this topic: Best Travel Insurance Plans With COVID-19 Coverage
---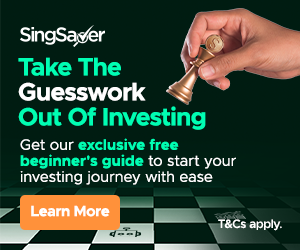 Start managing and saving money like a pro with SingSaver's weekly financial roundups! We dole out easy-to-follow money-saving tips, the latest financial trends and the hottest promotions every week, right into your inbox. This is one mailer you don't want to miss.
Sign up today to receive our exclusive free investing guide for beginners!
---
Airline stocks
Airlines used to be a consistent choice for those looking for a popular investment vehicle if done right. Through consolidation and technology advancements, some major firms in the US market are able to be representative of the more stable side of some of the best travel stocks to buy right now. One of the first airline stocks that caught our eye is the slow-growing Southwest Airlines (NYSE: LUV), which has enjoyed a YTD return of 7.61%, though some may be put off by this standard-bearer due to its relatively high P/E ratio of 29.51.
Those looking for lower valuations in relation to their earnings can look towards Alaska Air Group (NYSE: ALK), which manages many US-Canada airline flights and sits at a comfortable 7.77% YTD return at a P/E ratio of 15.92.
Hotel, resort, and accommodation stocks
What's a vacation without a planned accommodation to match it? Now this section will focus on all the lodgings that vacationers require as well as some of the destinations that these hotels and resorts offer as well. Do note that some of these stocks carry much more than just a portfolio of resorts but remain a worthy investment, nonetheless.
First on our list is the Walt Disney Company (NYSE: DIS), owner of the world-famous Disney World in Orlando, Florida, as well as the 21st Century Fox and Marvel Studios. Despite being a powerhouse in its own right, the house of mouse has seen some struggles with its YTD figures, coming in at -15.89% return, likely due to its high P/E ratio at 78.28. Though investors interested in this famous blue-chip stock should consider that its five-year return had just come to 15.26%, indicating it has some potential for long-term growth.
Another stock to look at for those interested in getting involved in the hotel industry would be Marriott International Inc. (NASDAQ: MAR), which manages Ritz-Carlton Hotels as well as its own eponymous hotel chain. This stock showcases nothing but growth so far, with YTD, one-year, and five-year returns all green at 15.17%, 32.97%, and 104.15% growth, respectively.
Lastly, those interested in travel-related stocks but also inclined to invest within tech-based firms should consider investing in Airbnb (NASDAQ: ABNB). With the company reporting record bookings as of early May, it remains a relatively strong home-leasing company that focuses on short-term rentals without the burden of carrying intensive inventory. Having gone public just in 2020, its past performances remain steady with a 22.17% growth over its lifespan.
Travel and tourism ETF
One of the last types of travel stocks to look out for are travel ETFs and tourism ETFs. These are specialised exchange-traded funds (or travel industry ETFs) that focus on travel sector stocks, pooling several different companies into a fund and allowing investors to purchase shares in the firm as a way of indirect exposure to those same stocks with less risk.
New or low-risk investors can consider US ETFs as it allows them exposure to some of the returns generated by these recovering companies while mitigating some of the higher expected risks that come with uncertainty.
One of the bigger tourism ETF firms out there is ETFMG Travel Tech ETF (NYSEARCA: AWAY), which focuses the majority of its investment on technology-based firms that provide solutions for travel through internet-mediated methods. This ETF holds its top three allocations in Trainline PLC, Airbnb Inc, and Booking Holdings inc. Their current net assets stand at US$285 million as of April 20, 2022.
Another firm worth keeping a watch on would be Defiance Hotel Airline and Cruise ETF (NYSEARCA: CRUZ), which invests across different travel-related stocks such as the previously mentioned Marriot Inc and Southwest Airlines Co, as well as larger holdings in cruise ships through the Norwegian Cruise Line Holding and the Royal Caribbean Group.
Final thoughts
It's tough to tell whether we are in a complete upswing towards stronger tourism now that restrictions are slowly being lifted. Prudent investors should stay updated on new policies and regulations around travel, especially with a pandemic as fast-changing as COVID-19. With that in mind, some of the stocks and funds quoted here remain stable and could be worth adding to your watch list for further monitoring.