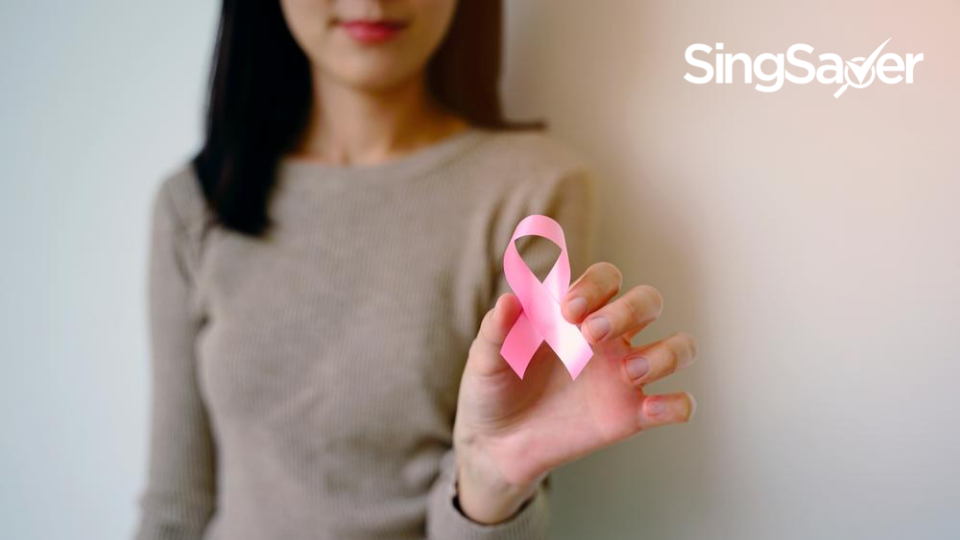 All the preventive necessities and insurance types to tackle the biggest affliction known to the female population.
If you've read our article on the importance of cancer insurance, you'd realise that the statistics are rather sobering: cancer is not only the top killer in Singapore, it may strike 1 in 4 Singaporeans.
The dreaded C-word is a broad category with more than 100 types recognised; if we were to further break it down and underline another sobering statistic, it is that breast cancer is the most common type of cancer among women: it affects as many as 69% of women in Singapore, and only 2 in 5 keep up with their mammogram screenings.
Now that we are in the middle of breast cancer awareness month, it's time we get schooled on the leading cancer among women. Today, we got the chance to speak with FeM surgery's breast cancer specialist Dr Felicia Tan who helped shed some light on some of the main issues concerning breast cancer.
Importance of early-stage screening
Cancer is divided into stages from 0 (non-invasive) to 4 (widespread, incurable cases). With breast cancer, later stages may also mean total removal of the breast (mastectomy) or aggressive treatment that will cost a lot of money, pain and sadness (on the part of both patient and caregiver).
Fortunately, it is possible to detect breast cancer early and have options for less invasive treatments.
"It means that the patient has options for treatments and procedures that can actually save the breast," said Dr Tan. "Breast preservation surgery possibilities include keyhole surgery or lumpectomy."
Lumpectomy is a breast-conserving procedure whereby the part of the cancerous breast, as well as some of the surrounding normal tissue, is removed.
"Following that, early-stage patients may have less need for chemotherapy," she shares further. "Also, new modalities like Oncotype Dx can be offered to select patients who do not need chemotherapy.
Women from the age of 20 should be doing monthly breast self-examinations. This will help them identify if there is a need to schedule an early-stage screening.
Treatment costs and considerations
So you've gone for a screening and a lump has been detected. What's next and what are the ballpark costs for treatment?
First things first: that lump needs to be looked at. This requires a biopsy, to determine if it is a benign or malignant tumour. Biopsies can cost anywhere from $2,092 if you stay at a public, subsidized hospital and more if you choose an A-class ward in a private one.
How can you pay for this? All Singaporeans have MediSave as well as MediShield Life, a basic health insurance plan that covers hospitalisations and certain outpatient treatments. You do have the option to enhance your MediShield Life coverage with an Integrated Shield Plan that will give you more benefits (such as being able to stay in an A-class ward at a private hospital).
While MediSave does cover treatment such as radiosurgery and chemotherapy as well as hospitalisation, what you have in your account may or may not be sufficient to foot the entire bill. There are also allowable limits on what you're able to claim.
You can find out fee benchmarks here. Most patients prefer to stay in a B class ward, so if you're the type that prefers privacy or more personal treatment, you'd be looking at a much higher estimate.
What if that tumour is discovered to be malignant?
Your oncologist may recommend any (or a combination) of the following as a course of treatment: surgery to remove the tumour, radiation therapy, chemotherapy, biological therapy (immunotherapy) or hormone therapy.

| | |
| --- | --- |
| Treatment | Average costs |
| Chemotherapy | $75 (day centre) – $3,338 (private hospital) per cycle |
| Surgery | $1,615 to $11,864 |
| Radiation | $25,000 to $30,000 |
| Immunotherapy | $3,000 to $5,000 per month |
| Hormone therapy | Unpublished |
The thing about cancer treatment is that it can balloon to high figures if the disease is recurring, and if you don't respond favourably to treatments and require a longer course or multiple surgeries.
In the meantime, there are still bills to pay and loans to service, in addition to other commitments such as your children's needs.
The only way to navigate this quandary is by taking out a cancer insurance, critical illness (CI) plan, an early stage critical illness (ESCI) plan and perhaps a gender-specific cancer policy or rider.
The difference between critical illness, early-stage critical illness and a cancer insurance plan
All of the three plans above cover breast cancer, as it is listed among the 37 common critical illnesses acknowledged by insurers.
With CI plans, insurers don't expect you to fully recover – to put it bluntly. That's why there is a sum assured payout that you claim. When a certain benefit limit is paid out, your plan terminates thereafter. That is, at least, the traditional practice; these days, CI insurance plans have innovated to pay out in stages, so your plan doesn't completely lapse. An example is AXA's Super CritiCare plan, which offers up to 6 stages of payout.
This arrangement may or may not work for you. What happens if you recover? Or what happens if you enter remission but then get sick again with another major illness (or a different type of cancer)?
This is where ESCI plans come in. When a disease like breast cancer is detected early, you're able to claim a sum of money and your plan remains in force.
Unlike hospitalisation plans where you are paid according to the charges incurred, the CI plan pays out a lump sum for you to use at your discretion.
A general CI plan, or gender-specific ones as mentioned above, may home in on coverage for treatments such as breast reconstruction. The latter may also be covered under selected IPs.
The good thing about having cancer insurance is that whether you're diagnosed at an early or late stage, your treatment and surgery costs can be defrayed.
"Even breast reconstruction (post complete removal of the breast) is also covered," says Dr Tan.


Pros
Cons
Critical illness
Covers a wide range of diseases and illnesses (37 types)
Premiums are relatively affordable
Depending on the insurance plan purchased:

– Even if you detect the illness early, you might only be able to claim at a late (thus critical) stage when there is little or no chance of recovery

– If you're diagnosed at an early stage, you might not access the payout to pay for your treatments or defray other costs

– Once you receive a payout, your policy is terminated
Early-stage critical illness
You get a payout upon diagnosis, even at early stages.

Payout can defray other lifestyle expenses (not just for medical expenses or hospitalisation)

Can claim multiple times (possibly when you relapse, or if you're diagnosed with another major illness)

Small lump sum death benefit
Some plans include annual free health checks
The cover might only be for specific types of illness and not others

Premiums are expensive as there is a higher incidence of claims/multiple claims
Cancer insurance
Covers both early and advanced stages of cancer, assuming it is diagnosed to be malignant.

Useful as a specific type of protection that you may need (i.e. for breast cancer, if you're a woman or prostate cancer if you're a man)

Valid for stage 0 cancer (carcinoma-in-situ)

Added peace of mind if cancer is hereditary in your family
Doesn't give protection against other disease types so this is should only be considered in addition to a CI or ESCI plan

Additional expense to your health insurance portfolio
Many insurers offer both CI and ESCI plans, an optional breast cancer rider or even a standalone Cancer insurance plan. As for which you should be looking at, it depends on your budget, age as well as family history with regards to cancer.
A general rule of thumb: a CI insurance plan is essential in your health portfolio, while an ESCI is a 'good-to-have' bolster, if you have a comfortable budget and you want to take extra precautions.
You could start the process by speaking with a trusted financial advisor or compare some of the top cancer insurance plans with us.
Read These Next:
5 Critical Things You Need to Know About Cancer Insurance
Here's Why You Should Seriously Consider Getting Cancer Insurance
How Insurers and Banks Are Helping You Survive COVID-19 (Whether Quarantine or Debt)
Seeing a Doctor in Singapore: A Beginner's Cheat Sheet to Clinics and Claims
5 Types of People Who Must Get Personal Accident Insurance
---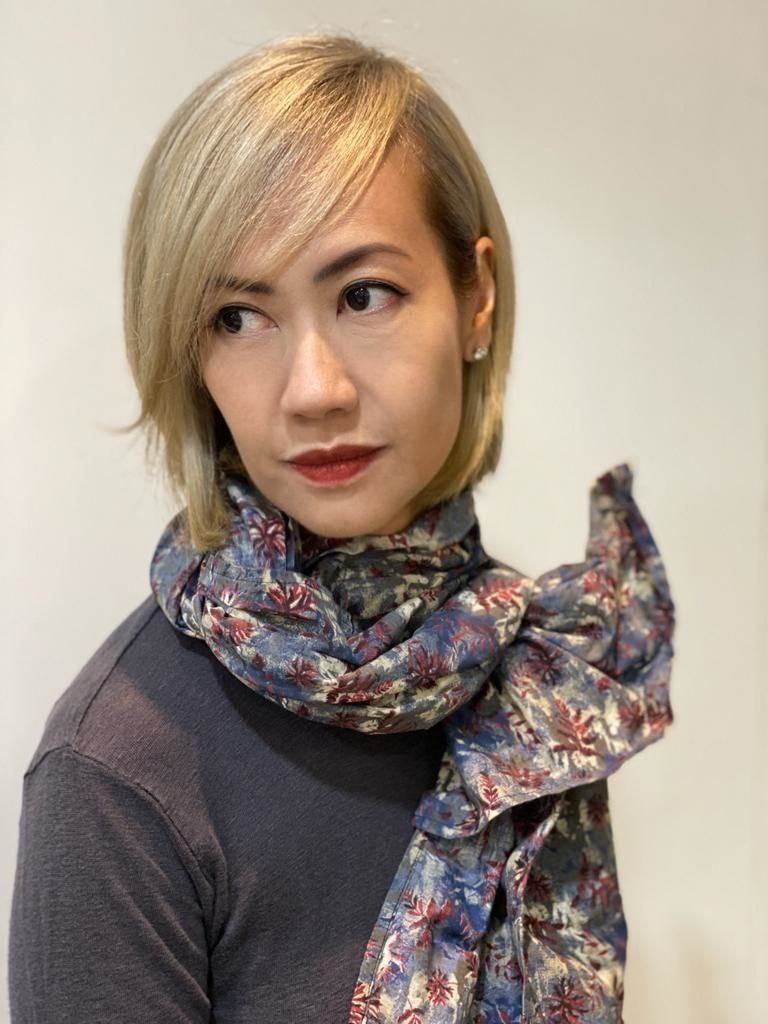 By Ana Ow
Ana has been a travel writer for various news outlets since 2007 and has a passion for crossing things off her bucket list (tiger safari in India, checked; meeting with the Dalai Lama in Ladakh, checked; Northern Lights sighting in Norway, checked thrice). She loves collecting visits to UNESCO World Heritage Sites (preferably with her husband and two children) and is obsessed with Disney parks and cruises.
---