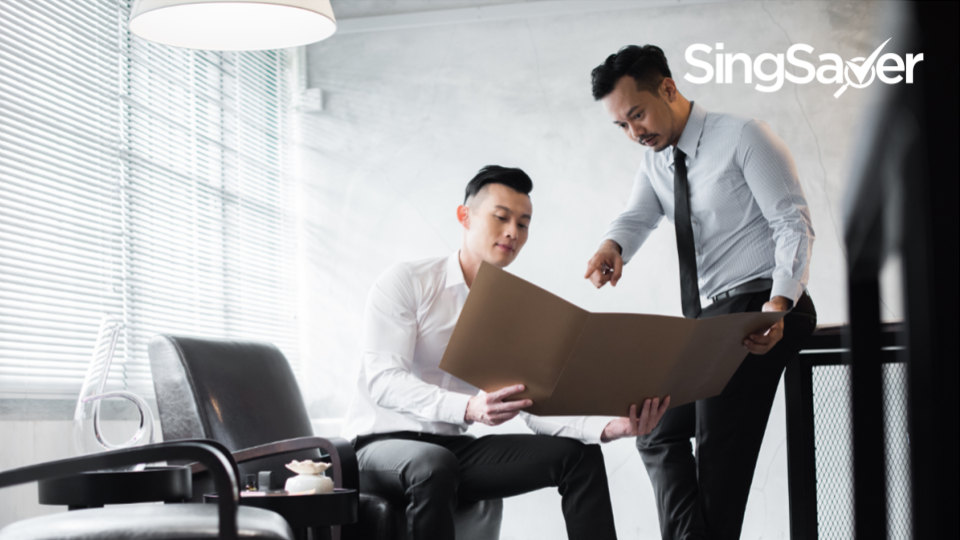 Here's how SMEs can benefit from business insurance, and how much they should pay in annual premiums.
Last year, seven in 10 SMEs in Singapore reported encountering business issues. Yet as many as 9% of SMEs in Singapore may not have proper business insurance.
This was despite an increase in 2019 of businesses acknowledging that having insurance helped them focus on business operations and serve customers better. (67% in 2019 vs 59% in 2018).
These insightful stats were shared by QBE Insurance, which also revealed that 57% of businesses were satisfied with minimum insurance coverage.
This article will cover:
What is business insurance and how is it different from personal insurance?
What should SMEs look out for in a business insurance policy?
Are businesses legally required to buy business insurance?
5 popular SME insurance plans and how much they cost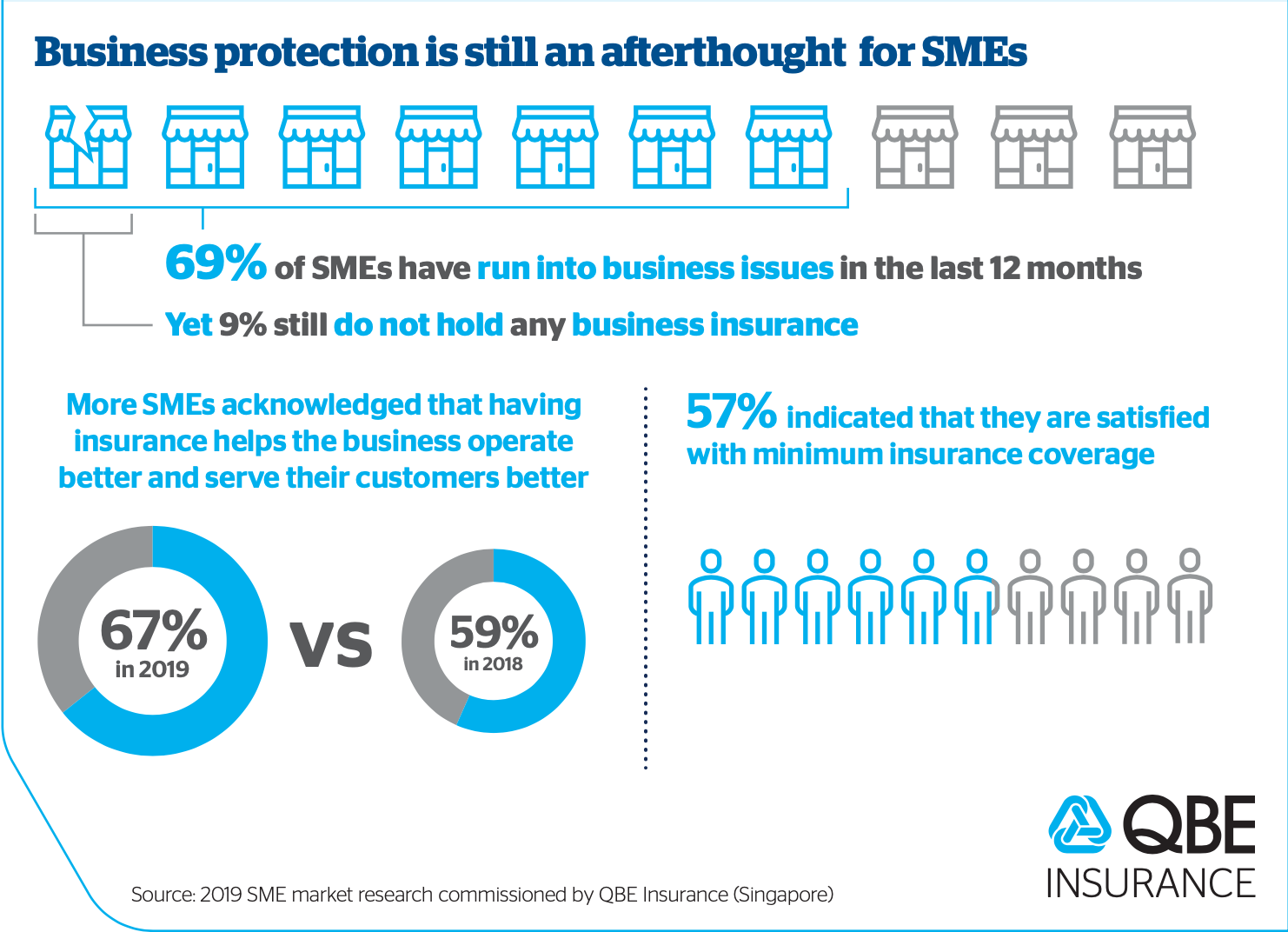 If you're wondering how business insurance can help your SME, we've got you covered. Here's a primer to business insurance plans, some popular plans, and typical annual premiums for a small office in Singapore.
What is business insurance and how is it different from personal insurance?
Business insurance is insurance catered towards the specific needs of businesses. Just as individuals seek protection against common risks, businesses also need to be covered against certain risks inherent in the course of operating a business.
Coverage against some of these risks is mandated by law, such as work injury compensation and medical health insurance. Other risks may be specific to the type of business operations or industry.
For example, a central kitchen involved in food preparation would likely require insurance for food safety liability, whereas a graphic design firm would not.
Compared to personal insurance, business insurance is much more complex given the involvement of multiple parties (workers, clients, suppliers, etc.,) in running a business, as well as the presence of unique risks and liabilities.
As such, choosing a suitable business insurance policy requires a broader range of considerations that span multiple dimensions.

What should SMEs look out for in a business insurance policy?
While each business has unique needs, there are, nonetheless, various commonalities. Let's take a closer look at some of these in the context of SMEs insurance needs.
Types of coverage to be included
Generally speaking, SMEs insurance needs may be broken down into these three areas: property, legal liabilities, and employees. See the following table for a summary.
Business insurance category
What does it cover
Applicable insurance policies
Property
Covers damage and loss of business properties, including buildings, plants, machinery, equipment, stocks, furniture, fixtures and fittings, etc.
– Fire insurance
– Theft insurance
– Marine and cargo insurance
– Terrorism insurance
– Business continuity insurance
Legal liabilities
Pertaining to claims resulting from injuries and damage to other people or property
– Public liability insurance (covers bodily injury and damage)
– Professional indemnity insurance (against acts of professional negligence)
– Director and officer insurance (against breach of duty and negligence)
Employees
Protects your employees against injury, sickness or damage
– Work injury compensation
– Health and medical insurance
Of these three areas, property insurance is probably the most straightforward. Basically, the types of business insurance policies involved do exactly as they say, providing compensation against the hazard they are named for.
Legal liabilities, however, may require some explanation. Simply put, a legal business is obligated to ensure no harm or injury arises from the production, distribution and use of its product or service.
Some common examples:
Contaminated milk powder put on sale to the general public
Lack of maintenance at a theme park resulting in injuries to patrons
A food delivery service losing its customer database to online hackers
In these scenarios, parties that have suffered harm, fraud or injury can sue the business involved for damages. If found guilty, legal liabilities insurance is activated to settle up with claimants.
Professional indemnity insurance is mandatory for those offering a professional service (such as doctors, lawyers, consultants and engineers) to safeguard against legal liability arising from negligence.
Meanwhile, director and officer insurance offers indemnity to key decision makers who may incur allegations of wrongful acts, allowing them to focus on steering the business without undue fear of legal action.
Lastly, for employee insurance, it's exactly what it sounds like. Employee insurance is business insurance expressly to protect employees against damage or injuries, and may sometimes make up part of employees' benefits. For example, reimbursing the cost of a clinic visit.
Important exclusions to note
Although the above describe most typical SME needs, your business may have its own unique needs. Also, there are specific insurance requirements for certain types of employees, or for selected business operations, which are mandatory.
It is important to consult a licensed specialist to set up a proper and complete business insurance portfolio to ensure an appropriate level of coverage.
Are businesses legally required to buy business insurance?
In short, yes and no. It is important to note the different types of business insurance and what is legally required to be purchased.
According to the Work Injury Compensation Act (WICA), you are legally required as an employer to purchase work injury compensation, for both local or foreign employees who are doing manual work or those who are doing non-manual work and earning less than $2,600 per month. On the other hand when it comes to property it is up to you the business owner to see what direct threats can be caused to your business. For example, if you own a bakery it would be good to have fire insurance, theft insurance and perhaps business interruption insurance but you are not legally required to buy any such insurance.
In general, it is prudent to contact insurance providers and ask what insurance is best suitable for your business. As well as that it is essential to understand that there are some insurance policies that you as an employer and business owner are legally required to follow.

5 popular SME insurance plans and how much they cost
There are a great many selection of business insurance plans available on the market. In case you have no idea where to start, we've selected 4 popular SME business insurance packages for a quick and dirty comparison.
Do note that this is, at best, a superficial analysis based on loosely defined parameters (package for a business office in Singapore). Please be aware that different types of workplaces have different needs, and therefore different packages at different premiums.
Before you sign up for a plan, be sure to have a thorough discussion with a certified insurance agent on your specific business needs.
Name of plan
Summary of main benefits
Annual premiums
AIG SME Business Insurance

Property all risks: S$75,000

Daily cash (up to 100 days): S$250/day

Money (in transit and on premises): S$5,000

Public liability: S$500,000

Food poisoning extension: S$25,000

Personal accident for Directors: S$50,000 (1 Director)

Work Injury Compensation: Up to 3 employees

Office Package: S$253
UOB BizCare

Public liability: S$500,000

All risks (contents and stock in trade): S$100,000

Burglary: S$5,000

Cyber risks: S$25,000

Electronic equipment: S$10,000

Fidelity guarantee: S$5,000

Increased cost of working (max 100 days): S$200/day

Money: $5,000

Plate glass: S$3,000

Office/Service (Plan I): S$285
QBE SME Insurance

Work Injury Compensation: Up to 5 employees or maximum annual wages S$100,000 (whichever is lesser)

Public liability: S$5,000,000 (Any one occurrence, unlimited for any

one period)

Money (in transit and on premises): S$5,000

Business Interruptions: S$1,400 per week

(Up to 14 weeks)

Fidelity guarantee: S$5,000, Any one period

(Up to 5 employees)

Office Package: S$283+GST

Etiqa BOSS

All risks: S$100,000

Business interruption: S$200/day

Money (in transit, on premises, unspecified safe or private residence of insured/employee): Up to S$5,000

Personal accident (up to 2 named proprietor, partner or Director): S$50,000 each

Public liability: S$500,000

Work Injury Compensation: Up to 3 employees

Office (Standard Suite with 2 Directors and 3 employees): S$276.85

Singlife MyBusiness Insurance (Minimum Core Cover)

All risks: S$100,000

Public liability: S$500,000

Work Injury Compensation: Up to 2 manual work employees

Optional add-ons:

– Increased cost of working (max S$100/day for 100 days)

– Business interruption (up to S$100,000)

– Fidelity guarantee (max S$1,000 per incident, up to S$10,000 for entire policy term for 1 employee)

– Money in transit (up to S$5,000)

-Plate glass (up to S$5,000)

Office: From S$214

AXA SME Business Insurance (SmartPlan)

Property All Risks (loss or damage to buildings, stocks, machinery, furniture, and other contents including goods-in-transit in Singapore.): Up to S$5 million

Work Injury Compensation (cover workers for medical leave wages, medical expenses and lump-sum compensation for permanent incapacity or death in the event of work related accident.): Up to 50 employees

Optional add-ons:

Business Interruption (loss of profits when there is an interruption in operations due to damage to your property which is covered by your insurance policy.): Up to S$3 million

Public Liability (compensate against any claims in the event that someone is inadvertently injured or suffers an accident that your business is responsible for.): Up to S$5 million

Upon enquiry
AIG SME Business Insurance
Aimed at SMEs with small office operations, the AIG SME Business Insurance (Office Package) offers decent coverage for common risks. One highlight is the relatively high daily cash cover of S$250 per day, which your business can tap on during periods of interruption as a means to offset overheads.
The basic plan also includes personal accident cover for one Director of the company, while optional add-ons include fidelity guarantee (for cash-handling employees) as well as damage or loss of goods during inland transport.


UOB BizCare
A more comprehensive plan with higher claims limits for some events, the UOB BizCare (Office/Service Plan I) package provides up to $100,000 coverage for all risks to contents and stock-in-trade. It also offers Workplace Injury Compensation for up to five employees, along with separate cover for burglary and plate glass damage.
This plan also offers some coverage for cyber risks and electronic equipment, which are vulnerabilities that increasingly plague modern-day offices.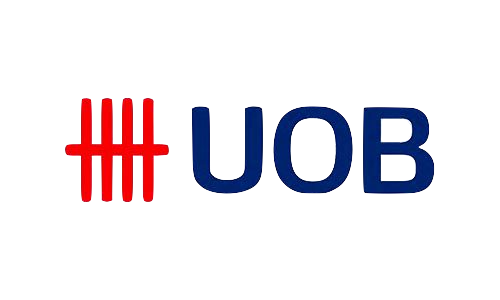 QBE SME Business Insurance Suitable for SME's both retail outlets and offices. This plan offers financial protection against a range of potential risks. It covers most of the same risks as other plans and is also similarly priced in some aspects.
One difference is its work injury compensation covers up to 5 employees or or maximum annual wages $100,000 (whichever is lesser).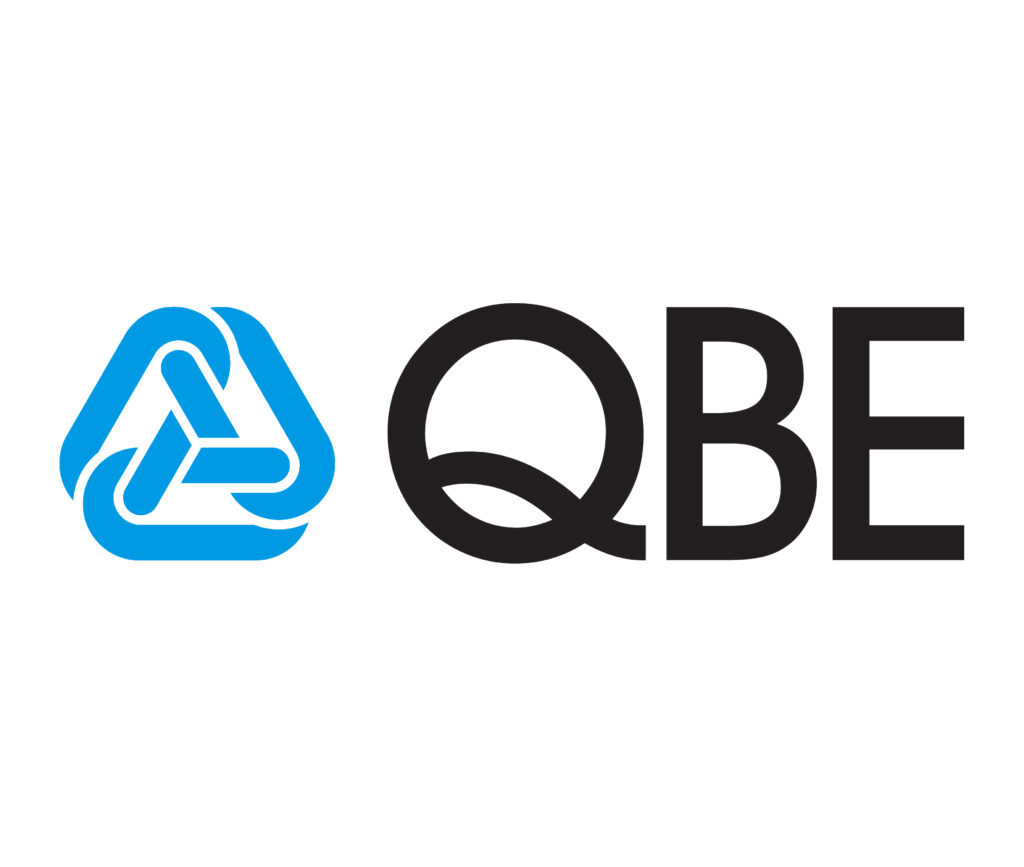 Etiqa BOSS
Another business insurance plan that covers typical needs of SMEs with small offices is Etiqa BOSS (Office – Standard Suite). As you can see, it covers many of the same risks as the other plans on the list. It is also similarly priced.
One difference is that it covers up to two Directors, partners or proprietors against personal accidents.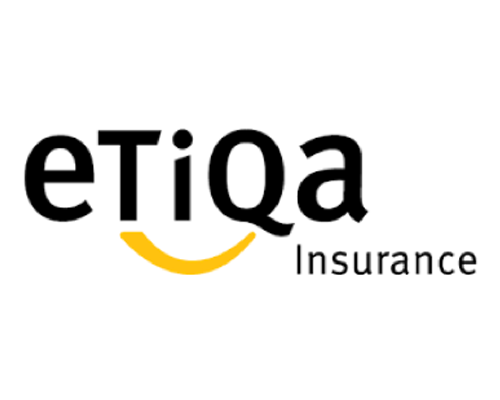 Singlife MyBusiness Insurance
Offering a straightforward plan with optional add-ons, Singlife's My Business Insurance is ideal for business owners without overly complex needs.
The base plan covers three necessary areas: All risks, public liability, and Workplace Injury Compensation. They form a barebones policy that may be adequate for simple set-ups.
However, clients can also choose to deepen their coverage with add-ons that cover other common business risks.

AXA SME Business Insurance
If you prefer to deal with familiar brands, AXA also offers SME Business Insurance. Its SmartPlan package, meant for offices, is neatly summed up into overarching categories.
Take a closer look and you'll realise that AXA's plan matches up with similar SME business plans. What this tells us is that most SMEs should be well-served with an out-of-the-box business plan. But again, speak to a professional before you buy!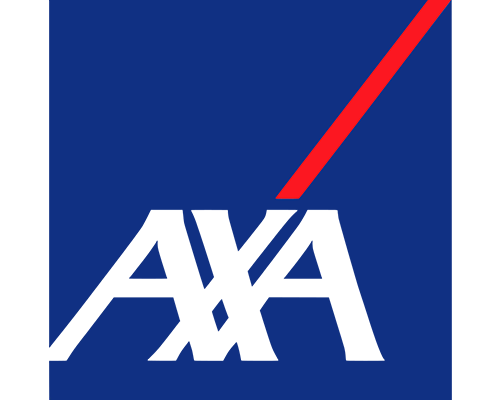 ---
Protected up to specified limits by SDIC.
Note: This is only product information provided. You may wish to seek advice from a qualified adviser before buying the product. If you choose not to seek advice from a qualified adviser, you should consider whether the product is suitable for you. Buying an insurance product that are not suitable for you may impact your ability to finance your future healthcare needs.
If you decide that the policy is not suitable after purchasing the policy, you may terminate the policy in accordance with the free-look provision, if any, and the insurer may recover from you any expense incurred by the insurer in underwriting the policy.
---
Read these next:
7 Sources Of Capital For Business Owners In Singapore
Guide to SME Grants and COVID-19 Measures to Support Businesses in Singapore
Best SME Business Loans in Singapore 2020
CareShield Life And MediSave Care: Everything You Need To Know
6 Signs You Need a Rider For Your Insurance Plan
---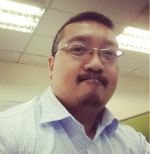 By Alevin Chan
An ex-Financial Planner with a curiosity about what makes people tick, Alevin's mission is to help readers understand the psychology of money. He's also on an ongoing quest to optimise happiness and enjoyment in his life.
---