Have your needs outgrown your current life insurance policy? Adding some riders to the mix could be the answer.
Insurance riders are add-ons that provide additional benefits to your life insurance policy. Essentially, they allow you to extend your life insurance policy to cover other types of events, allowing you to meet many insurance needs via one policy.
As their name suggests, insurance riders cannot be purchased on their own. They must be added to a basic policy, and usually cost additional premiums. However, because many riders share the same underwriting as basic life policies, the cost of adding them is much lower than purchasing a separate policy for the same benefits provided by the rider.
In other words, instead of buying, say, a $100,000 life insurance policy and a $100,000 critical illness policy as two separate policies, it would be much cheaper for you to buy a $100,000 life insurance policy, and add a rider for $100,000 critical illness cover.
To help you gain further insight to how you can best make use of riders, we have set out the following 6 scenarios under which you should consider adding a rider or two to your life insurance policy.
Sign #1: When your death benefit is low
After a review with your long-lost university friend (you know, that guy), you discover that the life insurance policy you bought during your halcyon days of National Service from that all-female insurance agent team doesn't hold water anymore.
With a measly death benefit that would hardly cover your final expenses, let alone leave anything to your (future) wife and children, that policy clearly will not do.
Instead of terminating the life policy early (and very likely lose a large portion of the premiums you've paid for the past 10 years or so), check if you can add riders to beef up the total death benefit to respectable levels.
Some applicable riders are:
Accidental death (increases your death payout in case of accidental death)
Critical illness (increases your payout in case of critical illness)
Death benefit booster (straight-up increase your death benefit)
Sign #2: When you encounter changes in your life circumstances
Insurance is a multi-layered thing, but it is important to balance costs against protection.
After all, there's no point buying more insurance than you or your family realistically need. The key is to remember that as you grow, so should your insurance portfolio. This usually means adding relevant protection upon reaching certain milestones (such as adding critical illness cover when you turn 40, or doubling your death benefit when you get married, etc).
However, certain insurance benefits are dependent on health status and other personal factors, which could make adding certain types of cover expensive, or even exclude you altogether.
To ensure your life policy remains accessible to your future needs, check for a guaranteed insurability clause. This would allow you to add to your benefits without a health undertaking.
If your life policy doesn't have such a clause, check if you can add a guaranteed insurability rider that will allow you to increase your protection without too much trouble.
Sign #3: When you're the sole breadwinner
As the sole breadwinner, is it particularly important to protect your economic lifespan. Any disruption to your ability to earn an income would likely severely affect not only yourself but also your dependents.
As you simply need to support your dependents until they can be independent, the focus here should be on ensuring a replacement or continuance of income, which you can achieve via the following riders:
Family income benefit rider (provides a steady flow of income for a determined number of years)
Accidental death rider (increases death benefit payout in case of accidental death)
Critical illness rider with early payout (brings forward critical illness benefit to help pay for cost of treatment and rehabilitation)
Long-term care rider (Singaporeans are covered by default via CareShield Life)
Sign #4: When you have young, uninsured children
Life insurance for children invariably takes the form of whole life policies, which offer a combination of protection with cash value growth.
As attractive as this sounds, such policies often take a long time to accumulate value. Plus their guaranteed returns may be lower than the sum total of premiums paid, which means you could end up getting less than what you put in.
(Also, life insurance is generally not recommended for young children, since you don't rely on them financially.)
Should you still decide that insuring your children is important, consider using a term rider. It can cover your children during their growing years, with the option of converting into a whole life policy upon reaching adulthood.
That provides greater flexibility while avoiding the cost of a whole life policy starting at a young age.
Sign #5: When you have long-term financial commitments
The need to keep up with long-term financial commitments (such as a mortgage or insurance investments) can be a top financial worry for many. The fallout from no longer being able to meet such commitment could be costly and even devastating.
Think being evicted from your home for mortgage payment lapses, for one. Or, losing your endowment fund and forfeiting years of premium payments, for another.
To avoid such losses, consider adding riders that relieve you of certain financial obligations should you be rendered unable to continue financing them.
Such riders include:
Premium waiver on your reducing-term mortgage insurance (HDB flat owners should already have something similar in the form of Home Protection Scheme)
Premium waiver on your life insurance (waives premiums for life or other insurance policy, thereby preserving protection)
Sign #6: When you have high co-insurance and deductibles
Some insurance policies (such as health, or automotive) require you to pay part of the claims, in the form of co-insurance and/or deductibles.
Insurers use co-insurance and deductibles to keep premiums affordable for the general population. But this presents a problem for insured individuals facing high co-insurance and deductible payments – a likely scenario in, say, expensive hospital treatments.
To avoid this scenario, consider full-cover riders that absorb co-insurance and deductibles to cover up to 95% of your bills.
A very good example of such a rider is the Integrated Shield Plans (IP) which Singaporeans can purchase as an add-on to their individual MediShield policies.
There are many IP and riders plans available, with the top tier ones covering private hospital wards. However, IP premiums go up with age, so you should carefully weigh your needs against the affordability of your IP.
Insurance riders: Worth the money, or just a way to pad your agent's pockets?
Riders can be immensely useful under the right circumstances. However, some of them are only applicable in certain scenarios, so it is unlikely you will need to buy every single one of them.
Besides, riders, while offering good value, can quickly add up, increasing your premiums to the point of financial strain. Look, insurance is designed to provide you peace of mind, but if your premium payments are making you green in the face, you've probably gone too far.
Ultimately, you should carefully consider your needs and circumstances when deciding which riders to buy. While you should have a certain degree of trust in your insurance agent, you don't have to take everything they say at face value. You can, and should, ask for options that suit you.
Read these next:
Mental Health Insurance: What Insurers Are Doing To Help Heal When You Need It Most
Best Critical Illness Insurance Plans In Singapore (2020)
5 Types Of Insurance You Can Get For Free In Singapore
All The Insurance Terms And Lingo In Your Policy, Explained
5 Best Term Insurance Plans in Singapore (2020)
---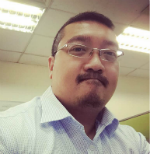 By Alevin Chan
An ex-Financial Planner with a curiosity about what makes people tick, Alevin's mission is to help readers understand the psychology of money. He's also on an ongoing quest to optimise happiness and enjoyment in his life.
---