With in-person work and meetings returning, find out which are the best co-working spaces to reunite with your colleagues and collaborators.
The co-working movement is growing in Singapore, and it is vital to know where the best co-working spaces are.
Co-working spaces offer a more flexible way of working while also providing social interaction among professionals. They can be an excellent option for a freelancer or an entrepreneur looking to make connections.
Allow us to introduce 10 co-working spaces that have been receiving rave reviews.
#1 Distrii
Distrii is a community where entrepreneurs, freelancers and small business owners can work together to improve their productivity. They are a leading developer of customised smart office solutions with a proven track record for driving business growth.
The company's proprietary enterprise collaborative tools intend to create an efficient cloud system that simplifies daily operations while boosting efficiency for all users --- from start-ups to MNCs alike.
They also offer monthly member talks, seminars, and mixers where you can meet new people who work in fields related to your own or learn about industry trends from other members across different industries.
Their Event Hall provides ample space for networking events as well as small learning workshops. Every event held here will be tailored towards something specific, making these spaces perfect if you want to generate leads and grow relationships within your networks.
Membership plans:
Hot Desk – S$550/month
Dedicated Desk – S$750/month
Private Office – S$1,500/ month
Address: 9 Raffles Place, Republic Plaza, Singapore 048619
Tel: +65 6932 5288
#2 JustCo
JustCo has an extensive co-working network in the Asia Pacific and is redefining how people work.
JustCo's newly developed spaces provide multiple types of workspaces tailored for different needs with a 24-hour consulting service. They can give advice on what would best suit your company or organisation's requirements when it comes to managing employees remotely.
Their design team and architects create each office to reflect the features of its city location. They invest in elevated furniture with stylish artwork that encourages collaboration, creativity, and productivity for an immersive experience every employee will love!
Membership plans:
Desk – Starting at S$398/month
Standard Office – Starting at S$539/month
Address: Multiple locations
Tel: +65 6812 5888
#3 WeWork
WeWork is a company that offers shared spaces for individuals to work on projects and collaborate. With over 40% of Fortune 500 businesses trusting them, it's clear why so many people choose WeWork spaces. It currently has 14 central locations in Singapore.
WeWork allows companies to work in an environment that's both creative and conducive. The company's modern design features coordinate furniture with communicative artwork, representing their goal of constructing the perfect workplace where users enjoy excellent facilities.
Its space in Singapore is a bustling hive of progress and industriousness. With the latest craze being self-starters, the co-working community has everything it needs to thrive as they work on their next big idea.
With everything from booths for tenants' privacy, to high-speed internet and printing facilities, users can rest assured that their business needs will be in good hands.
Membership plans:
Hot Desk – S$550/month
Fixed Desk – S$825/month
Private Offices – S$1,100/month
Address: Multiple locations
Tel: +65 6681 6768
#4 ClubCo
ClubCo is the perfect workspace if you want to be in a historic building with excellent public transport access.
This collaborative space lets you drop in to work on projects whenever you want to. They offer flexible day passes at S$40, or memberships which provide a hot desk, dedicated desk or private office.
There's also a rooftop garden which provides a relaxing place to meet and do work. What's more, you can redeem your membership fee with its F&B partners.
Membership plans:
Hot Desk – S$400/month
Fixed Desk – S$500/month
Private Offices – S$800/month
Address: 19 Cecil St, #04-00, The Quadrant, Singapore 049704
Tel: +65 6222 8662
#5 TheCo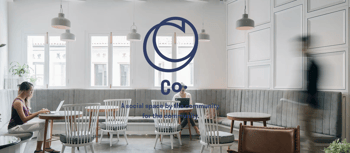 You'll have a hard time finding an office space with more natural light than The Co., which is why their floors are filled with two types of spaces: gardens and offices. If you need some fresh air after working all day long, head on out into one of these green areas.
Membership Plans:
Day pass – S$45 a day
5-day pass – S$200
Unlimited – S$300
Private Workspaces – price available upon enquiry
Address: 99 Duxton Road, #02-00, Singapore 089543
Tel: +65 6950 2730
---
Related to this topic:
Co-Founder Of Coworking Space, The Working Capitol: What Price, Culture?
18-hour Work Days All In A Day's Work For Co-founder Of Food Start-up, Eatsy
#6 The Cocoon Space
If you are a designer, creator or thinker, then The Cocoon Space might just be the perfect co-working space for your needs.
It's an initiative of a group called the Textile and Fashion Federation (TaFF) built with creatives in mind and equipped to satisfy all kinds of design requirements! Its affordably-priced rent will help you save money, while you benefit from working with its high-quality amenities.
Membership Plans:
Hot Desk – S$50/day or S$500/month
Dedicated Desk – S$65/day or S$600/month
Private Office – S$2,800/month
Address: Level 2 + Rooftop 250 Orchard Road, Design Orchard, Singapore 238905
Tel: 6735 8390
#7 The Great Room

The hospitality-themed The Great Room co-working space has expanded to five venues in Singapore --- including Centennial Tower, Ngee Ann City and the Raffles Arcade. Each location offers a fantastic view and top-notch comfort for you to work hard or take advantage of their hot desks!
The Great Room is a co-working space that increases productivity through its gorgeous interiors and top-notch facilities. The membership options are tailored for freelancers, start-up owners or small businesses with the needs of each business matching the membership types.
Membership Plans:
Hot Desk – From S$750/month
Day pass – From S$70/day
Private Office – From S$1,500/month
Address: Multiple locations
Tel: +65 6817 9590
#8 Servcorp
Servcorp's flexible office space is designed for the modern workplace. The advanced communication systems, competitive prices and exceptional customer service make them one of the best-loved companies amongst businesses all over the world!
Serving 60,000 plus customers in over 150 prestigious locations globally, Servcorp offers what no other company can: industry-leading technology with highly trained administrative staff to accommodate your every need.
Each location boasts an impeccable view overlooking gorgeous districts of Singapore, as well as having 24/7 access via security card. Enjoy peace of mind whether it concerns your work or personal life thanks to the efficient management system.
Membership Plans:
Hot Desk – From S$224/month
Dedicated Desk – From S$360/month
Private Office – From S$1,500/month
Address: Multiple locations
Tel: +65 6866 3886
#9 Workbuddy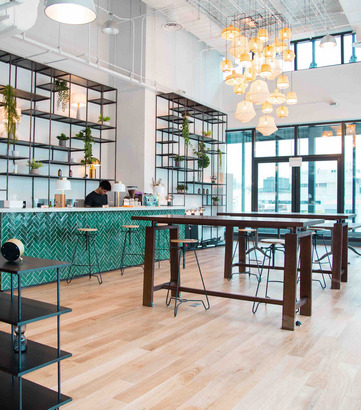 If you and your team want the freedom to work from different workspaces around the city, then Workbuddy's pass will be perfect for you. With access to numerous co-working spaces in Singapore, including WeWork, SPACES and The Executive Centre, a city-wide network is offered by WorkBuddy!
No matter your preference when it comes to working environments, they've got you covered with their variety pack that offers everything from shophouses to the best office views.
Membership Plans:
LITE: S$129/month – 5 day passes per month
UNLIMITED: S$299/month – unlimited access to all workspaces
Address: Multiple locations
Tel: +65 6727 4635
#10 The Work Project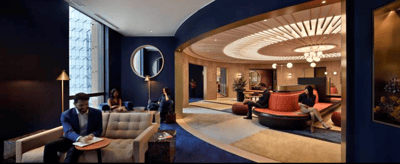 The Work Project is a company that designs work environments to improve the office experience, and they do it well by prioritising design in their five locations across Singapore.
The Work Project creates breathtaking spaces for any business to thrive in. They bring the best out of all companies with cutting-edge designs and exhilarating spaces, thrilling their users during every visit.
All of The Works Projects' offices are decorated like five-star hotels, making for a sublime working experience!
Membership Plans:
Part-Time Hot Desk – From S$295/month
Full-Time Hot Desk – From S$395/month
Private Office – From S$765/month
Address: Multiple locations
Tel: +65 6977 6933
---
Related to this topic:
3 Kids, 2 Businesses, 1 Book: There's Just No Stopping Michelle Hon
Horror Questions Asked During HR Interview: 'Are You Married? Are You Planning To Have Kids Soon?'
Asian Women Need To Start Investing and Stop Thinking Of All Debt as Bad
---
Besides saving rent on office space through co-working spaces, you can increase your savings when you pay with cashback credit cards. Compare the best cashback credit cards to select the one that will help you maximise your savings and reduce your business expenses.