Empowered, motivated and hungry - No longer are these traits reserved for only the "masculine" and "manly". Here are 9 female-owned businesses you should be supporting this International Women's Day.
In this modern day and age, women are incredibly competent and capable in many ways that words just cannot describe.
With more women taking on the entrepreneurial path towards independence, International Women's Day celebrates both the successes and struggles of these fierce warriors in their journey and their contributions towards a more diverse and inclusive society.
We want to give a shoutout to just nine of the many remarkable entrepreneurial women who have proven time and time again that they are more than ready to tackle the world and its challenges head-on.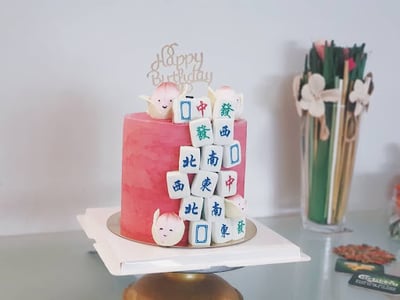 Clare Tan is not one to shy away from a challenge or an idea. The owner of the home-based e-bakery Tmybakes, she has built up quite a reputation for herself as the connoisseur of buttercream cakes and desserts.
Since beginning her entrepreneurial journey in 2014, she has fulfilled all sorts of bizarre customisations and requests, such as a cake resembling Mahjong tiles and even naughty ones like a cake shaped like a male's delicate bit that shall not be named.
Her limitless inventiveness has invited celebrities, including prolific DJ Jade Rasif, to order their customised cakes from her, propelling the e-bakery's influence even further as they share her amazing creations online.
She has since expanded her offerings to include tarts, brownies and seasonal delicacies, all of which contain well-balanced flavours that are bound to be popular across all age groups.
To the many aspiring entrepreneurial women out there, there is no secret formula to Clare's success. If anything, her well-deserved recognition can be attributed to her genuine desire to impart joy and comfort to people through decadent and heartwarming baked confections.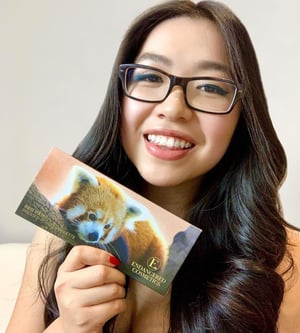 The inception of this eponymously-named cosmetic venture is an ode to the many endangered species that have seen the gratuitous destruction of their habitats. Founded by Dazale Choy, a gifted make-up artist and relentless activist, ENDANGERED COSMETICS introduces make-up collections that very much allude to the endangerment of these animals in hopes that it will drive awareness of their existential threat while commemorating the beauty of their conservation.
As of right now, their products are entirely vegan, cruelty-free and sustainably packaged. Their commitments do not stop there, for they also contribute a small portion of their profits to a small handful of carefully-vetted wildlife organisations in a bid to assist international animal conservation efforts.
They are currently working with the Red Panda Network to protect red pandas in Nepal and the Sea Turtle Conservancy to conserve the sea turtle population.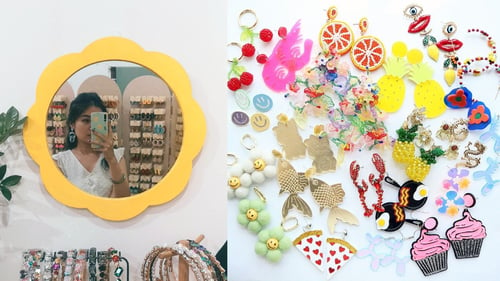 Jia Onn, the founder of the earring brand Thrifty Thieves, can be described as the jack of all trades, or in her own words, the "chief thief of Thrifty Thieves". Having dabbled in PR, marketing, social media, branding and designing before her current venture, her well-rounded portfolio pairs perfectly with her entrepreneurial ambitions to achieve greater things for Thrift Thieves.
It all started with a desire to allow women to elevate their everyday look without breaking the bank, which gave birth to a collection of affordable and lightweight statement earrings.
Since then, it has grown into a holistic brand with weekly new arrivals, stocking stylish ready-to-wear jewellery, apparel, and accessories inspired by contemporary trends and muses.
And amazingly enough, she has managed to accomplish all of this alone. Thrifty Thieves is the epitome of women empowerment and living proof that anything is indeed possible.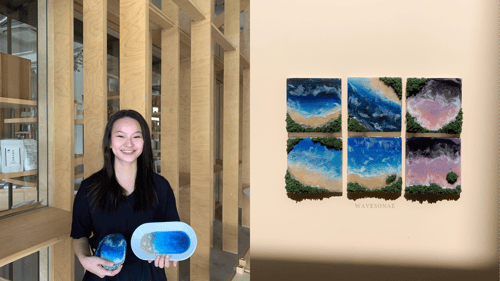 WAVESONAE, or Waves On An Ear, was born out of a simple hobby to help occupy Gladys Foo back when the pandemic was novel.
With stay-at-home measures strictly enforced during the height of the pandemic, Gladys decided to feature her resin art on Instagram, which gained traction and interest from the local artistic community.
Intrigued by this warm reception, she decided to offer her creations up for sale on the platform, and the rest is history.
Featuring meticulous and nature-inspired resin jewellery and homeware, WAVESONAE has brought prominence to resin art, with beautiful collections that celebrate natural imagery.
Gladys said the journey wasn't always this easy, though, as outside observers may judge her accomplishments through rose-tinted glasses without really comprehending the amount of persistence, hard work, and failures a venture of this scale takes.
With that said, WAVESONAE in a way has become an echo of Gladys, with her customers bearing witness to her quiet determination and strength through her products.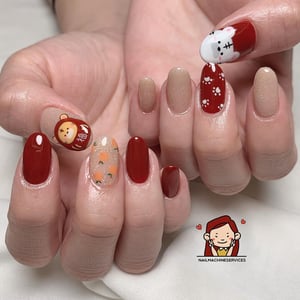 Kimberlyn Tong's foray into nail design began during a trip to a nail salon with her mum. At only 12 years old, she was astounded by the creative options available, with a rich diversity of colour palettes and attachable nail wraps to choose from.
After expressing an interest in the art form, her mother bought her seven different nail polishes to experiment with. This led to the creation of her Instagram page @Nailmachine, where she shares her experiential designs with her 50k followers.
Not long after, she enrolled in Pink Room to attain an official certification to begin Nail Machine Services and eventually graduated top in her class.
Moving forward to 2022, Kimberly is still rocking her designs at Nail Machine Services and doing what she does best - spectacular nail designs. If you do decide to drop by, you might even catch a glimpse of her two adorable and fluffy Pomeranian assistants, that will be highly excited to see you.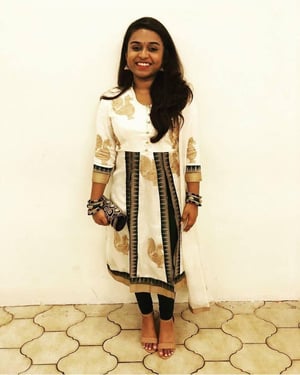 Avril Sindhu can be described as a veteran in the social commerce space, having been engaged in Public Relations professionally before the advent of Simply Bambie (a name that is simply just fun to say out loud).
Having started in 2018, Simply Bambie is Avril's love letter to the Indian community, carrying unique ethnic fashion wear like sarees, lenghas and even Indo Western suits for women.
Being very picky about her own ethic outfits, Avril was frustrated during her own experiences shopping for such wear, as they are typically either overpriced or inaccessible. With Simply Bambie, she hopes to provide a level of customisation that is rare in the industry, alongside affordable pricing and warm customer service.
Since starting Simply Bambie, Avril has grown out of her PR bubble, having developed a more wholesome set of skills that can be utilised to manage her business better.
The venture has allowed her to explore the nuances of business finance and logistical management while expanding on her experience with social media and communications.
However, nothing brings more joy to Avril than pictures of her customers proudly donning her outfits, as it brings her immense satisfaction seeing her love for Indian culture personified.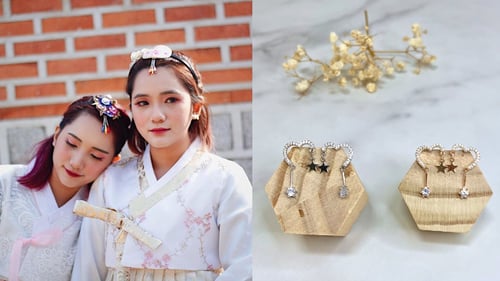 Established by a duo of Getai veterans and twins Thien Si Si and Jia Jia, Iko Jewel began as a humble Instagram boutique store that offers unique and affordable fashion accessories.
They are constantly expanding on their existing collections, ensuring that their catalogue is fresh, contemporary and unique.
With a devoted group of followers, Iko Jewel connects people through a shared love of affordable fashion.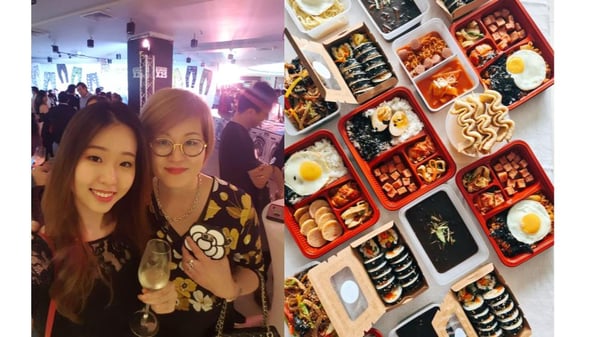 The love project of an amazing Korean mum and daughter duo, Nana K Pot provides authentic Korean food and hospitality with traditional favourites such as Jjajang noodles, kimchi fried rice, gimbap and spicy rice cakes.
Fueled by a zestful passion for Korean cuisine that was cultivated during her time in Korea, Hye Na left her cushy office job in 2021 to partner with her Korean mum to begin this small-scale venture.
The food here is both hearty and delectable, boasting savoury flavours expected of Korean cuisine with a twist of local fusions to fit the Singaporean palate.
Having tried and tested the food here, this duo of culinary artists promises an amazing eating experience that is highly affordable too. Make sure to try its three different types of kimchi that are made tirelessly by Hya Na's mother daily.
While highly encouraged and actively nurtured in Singapore, bilingualism is an incredibly complex and challenging feat to accomplish meaningfully.
Lin Xin understands this struggle all too well, with three kids of her own intending to attain competencies in both English and Chinese.
Through trial and error, she realises that her kids respond best to a tested artform - reading. Despite having read the same book multiple times, the kids gravitate back towards that same book time after time again, highlighting the impact a well-written narrative can have on young minds.
Lin Xin decided to augment this parenting discovery through My Story Treasury. She creates a trove of delightful Chinese prose that is intended to instil a love for reading and storytelling.
Inspired by her own love for her children, My Story Treasury represents a growing phenomenon that is highly relatable to many parents struggling to inculcate good reading habits in their households.