Get your products noticed and amplify your message through these digital signage and display solutions.
Digital signage and display solutions are critical aspects of outdoor advertising and marketing. They are the means by which media and messages get digitally displayed at a variety of locations such as shopping malls, museums, churches, public spaces, restaurants, and offices.
Singapore's digital signage and display space have rapidly expanded for good reason. Firstly, digital signage extends to broadcasting messages on screens, video or LED walls, LED monitors, and projection – all means by which to attract more eyeballs.
Secondly, it encompasses interactive experiences for prospective customers, increasing the probability of their buying in.
The proliferation of digital signage solutions means that consumers are spoilt for choice. We've compiled the 10 best digital signage and digital display solutions in Singapore, alongside our candid views on each.
1. Uniconnect

Trusted by hundreds of clients, Uniconnect Systems is an established digital signage and display solutions provider in Singapore. It opened its doors in 2012 to provide a wide variety of digital signage solutions.
The company helps businesses manage and operate digital displays for their marketing campaigns. Key features include:
Audio and TV systems
Digital content
Digital signage software
Digital information
Furthermore, it prides itself on having state-of-the-art equipment and technical know-how to offer customised solutions that match different business models.
Regardless of your business model, you can choose from the following products offered by Uniconnect Systems:
Outdoor signage with all-weather solutions for optimal performance
Interactive Whiteboard, supported by Samsung Flip, which ensures top-notch collaborative meetings anywhere on the go
Standalone signage powered by Samsung
Another advantage of Uniconnect Systems is that its products are compatible with multiple platforms including Windows, Android, Mac OS X as well as mobile gadgets.
Uniconnect System creates solutions to fit your company's needs as highlighted in the table below.
Uniconnect System Digital Solutions
| | |
| --- | --- |
| Solution | Services offered |
| Information Technology | Cloud computing, end user computing, system, storage solutions, security and network infrastructure |
| Audio Visual | Office Automation, designs, video walls, projectors, displays, customised kiosks, lighting controls and pro audio |
| Unified communication | Conference systems, smart controls, live streams and unified communication |
| Surveillance and security | CCTV solutions, queue management, visitors registration and door access |
| Professional systems | IT AV in site management, support, relocation and secure media destruction |
Website
Address: 50 Playfair Rd, #04-02, Singapore 367995
Email: enquire@uniconnectsys.asia
Number: 6876 0880
2. DS Visual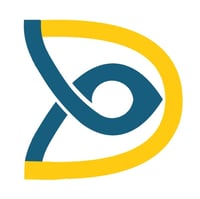 DS Visual offers digital advertising services for clients in different sectors. It offers a great user experience alongside robust and reliable digital signage solutions.
Additionally, it has a broad catalogue of flexible and customisable products to suit every user's needs.
DS Visual Products
Standing displays: work like LCD monitors but are mobile and flexible
Standing kiosks: enable you to interact with the interface and enjoy multiple benefits, including barcode scanning and printing tickets
LCD video wall: converts blank walls into visual screens to showcase products and services, and display your brand message
The LED display wall: an advanced product that delivers stunning effects on your walls and displays images in original colours
Outdoor LED signages: large screens or displays that enhance user experiences and improve interactions with the general public
Transparent LED screen: transforms a glass display into a stunning LED screen, thereby increasing your brand visibility and awareness
Transparent LED Film: reveals products in their natural colours with high brightness
The company also offers customisation options for clients. For example, you can convert your normal wall to a video or digital wall.
Website
Address: 62 Ubi Road 1, Oxley BizHub 2, #07-15, Singapore 408734
Email: info@dsvisual.sg
Number: 8883 8441
3. Zoom Visual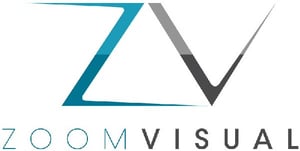 Zoom Visual is one of Singapore's largest digital signage companies, with over 15 years of offering digital solutions to different players.
One of the main reasons why many clients partner with Zoom Visual is its capability to provide a wide range of products including indoor and outdoor LED displays such as:
Indoor LED screen display
Outdoor LED screen display
Transparent LED screen display
Curve and Flexi LED screen display
LED digital signage
LED banner
LED digital clock
Videowall
Facial biometric thermometer
The company's clients include notable brands and organisations such as Changi Airport, Ministry of Education, Singapore Police Force, National Library Board, and Hilton. The company also focuses on digital applications for commercial advertising, corporate branding, retail, sports venues, and rental.
Website
Address: 33 Ubi Ave 3, #03-39, Vertex Tower A, Singapore 408868
Email: enquiry@zoomvisual.com.sg
Phone Number: 6282 2508 / 8100 0141
4. Avitcom System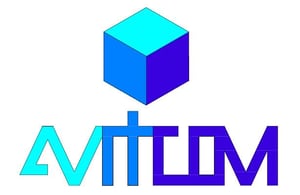 Avitcom System is a reputable brand when it comes to providing digital signage, interactive displays, and video display. As a digital signage player in Singapore, the company has over 15 years of experience in providing innovative designs and high-quality digital services.
Over time, the company has partnered with leading brands such as Panasonic, LG, Epson, and Kramer. It also has an array of products from which you can choose to suit your needs:
High-quality Epson projectors
LCD displays for schools, companies, restaurants, businesses, and bars
Audio equipment such as sound systems and speakers
Large LED displays such as video walls, LED panels, digital signage, and customisable options
Control systems
Besides physical products, the company also offers a plethora of services such as:
E-learning services to companies, corporations, and businesses
On-site support
Installation of control systems and digital signage
System design based on specific user demands
Consultancy service to meet users' needs
Maintenance contracts
Project management
Website
Address: 1091 Lower Delta Road, #01-01, Singapore 169202
Email: sales@avitcom.com.sg
Number: 6471 1825
5. Ascenstar Digital

Ascenstar is a popular provider of signage and displays solutions, which comprise both hardware and software, for companies and individuals. The company has 12 years of providing high-quality solutions for customers in Singapore and beyond, under its belt.
Some of its featured products include:
Digital signage
LCD video wall
Interactive touch screen
Transparent LED wall
LED video walls
Wayfinder
Digital directory
Meeting room booking and display system
Auto hand sanitiser digital signage
LED ticker board
You'll also be able to tap on a host of services such as:
Content management and scheduling
Cloud signage hosting
Interactive UI/UX design
Digital signage
Content design
Website
Address: 33 Ubi Avenue 3, #08-38/39, VERTEX Building Tower A, Singapore 408868
Email: enquiry@ascenstar.com
Number: 6636 6918
6. Obedience Media

Obedience partners electronics giant LG to provide digital display and signage solutions for individuals and companies. It operates an online shop where you can get digital signage monitors, commercial signage TVs, video walls, interactive digital touch boards, LED screens, and digital kiosks.
Besides being an authorised LG dealer, Obedience is a provider of digital displays for multiple sectors including retail, hospitability, education, and finance. The company has various services that enhance user experience such as branding solutions and TV mounting displays.
Website
Address: 3014 Ubi Rd, #04-280, Kampung Ubi Industrial Estate, Singapore 408703
Email: sales@obedience.sg
Number: 6996 0011 / 8811 0011
7. Sky Media

Skymedia prides itself on being Singapore's leading cloud-based digital signage and display solutions provider. Because of this, you can enjoy a highly innovative content management system that guarantees affordability.
What's more, it boasts a wide range of products that includes signage stands, digital signages, and digital menus. Whether you are in the hospitality, finance, or education sector, you'll get a customisable solution to suit your needs.
Website
Address: 21 Toh Guan Road East, #04-14, Toh Guan Centre, Singapore 608609
Email: info@skymedia.com.sg
Number: 9362 6728
8. KOO Digital Signage

KOO Digital Signage is a digital solutions provider with a wide variety of signage products to match your needs. The best thing about KOO Digital Signage is that it has various forms of digital displays such as digital kiosks, video walls, mirror displays, transparent displays, and projection.
The quality of service is top-notch since they also provide regular on-site maintenance and technical support. When choosing the company, you'll be guaranteed support at affordable rates.
The company's products are ideal if your needs involve indoor or outdoor digital signage, buildings, shopping directories, restaurant menus, sales, or LED advertising walls.
Website
Address: 68 Kallang Pudding Road, #01-01, SYH Logistics Building, Singapore 349327
Email: info@koosignage.com
Number: 6694 8700
9. Best View Media
Best View Media was established in 2014 and is a reputable provider of digital signage and display solutions. Some of its top clients include FairPrice, Cheers, the Singapore Police Force, Unity, and Sheng Siong.
The company has a wide range of products that includes video walls, digital signage kiosks, digital screens, and digital whiteboards. Moreover, these are designed to suit specific user demands.
Its products are suitable for various sectors such as office meetings, sales presentations, and education.
Website
Address: 3014 Ubi Rd 1, #02-306, Singapore 408703
Email: enquiry@bestviewmedia.net
Number: 9646 1449
10. Big Image Group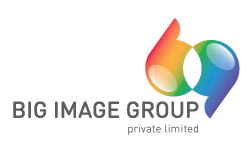 Big Image Group is a digital display advertising company with over 20 years of experience in providing digital solutions for companies across various industries. It's trusted by companies, businesses, restaurants, and individuals due to its top-notch products.
The company offers LED video walls and standing displays that can flexibly meet every user's needs.
In addition, Big Image Group's products are affordable, reliable, and simple. You get to enjoy cutting-edge technology and 24/7 technical support by a team of knowledgeable staff.
Website
Address: 10 Tampines North Drive 4, #06-02, JTC Space, Singapore 528553
Email: contact@bigimage.com.sg
Number: 8752 6505
Conclusion
When seeking out digital signage and display solutions in Singapore, keep in mind some key criteria. For one, the provider should have a wide range of products and services so that you can choose what suits you best.
Other things to consider include reliability, on-site maintenance, customer support, and affordability. With these aspects as part of your checklist, you should be able to find the provider that can deliver the best value for you.
---
Amping up your marketing strategy, such as through digital displays, may require extra resources. Apply for a line of credit using our comparison tool and benefit from competitive interest rates.
Read these next:
Singtel vs StarHub: Best Fibre TV Packages In Singapore
How To Design A Smart Home For Less Than $1,000
Best Online Shopping Credit Cards in Singapore (2021)
8 Best Tech Gifts In Singapore For All Budgets – Gift Ideas For The Gadget Lovers In Your Life
Regular Savings Plan (RSP): What They Are And The Best Ones To Invest In