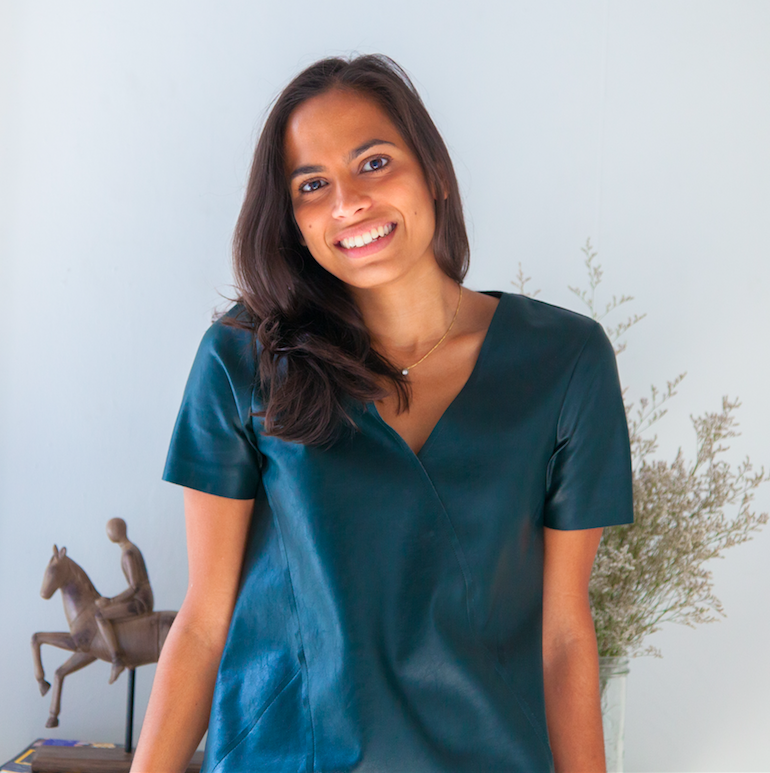 "Can you ever put a price tag on a business selling culture? And, as a business owner, can you monetise culture – something so intangible?" says Saranta Gattie to me during an hour-long chat over coffee recently.
32-year-old Saranta is one half of the brother-and-sister team behind The Working Capitol (TWC), named one of the top co-working spaces in Asia by Forbes in 2016.
It is currently home to billion-dollar payments company Stripe, Rutgers University, and start-ups like LOPELAB and Project WXY. At present, TWC spans across four conservation properties in the historic Keong Saik area (1 Keong Saik Road, 3 Keong Saik Road, 89 Neil Road and 120 Neil Road). The co-working campus, which used to include a 1920s biscuit factory on one side and the original Tiger Balm factory on the other, is the realisation of a shared dream between the Gattie siblings to re-invigorate the rich heritage of the Chinatown area.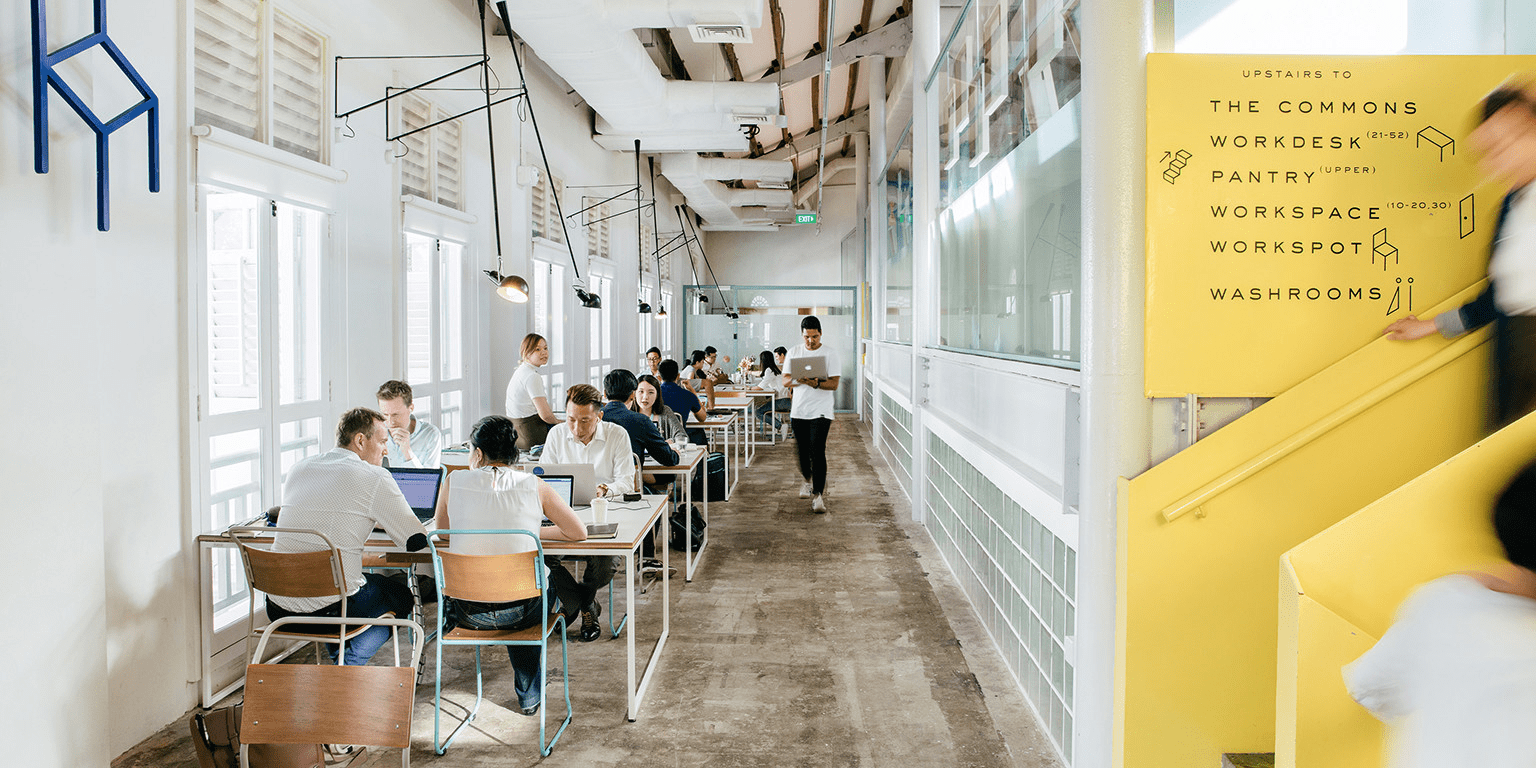 "It's important when potential clients come into the space, they feel it's something they can identify with and build their company culture upon. And a lot of that is dependent on our team setting the tone and creating the environment to facilitate that."
Besides being a co-founder, Gattie wears another hat at TWC – that of the "Chief Culture Officer" where she aims to foster a sense of community among TWC's team and members. She does this by holding regular creatively-named events throughout the week like "The Scoop" (shared meals in the pantry), "Breaking Bread" (members eating out together at nearby local favourites) and the ever-popular "Fri-hey" (bar drinks on final Friday of each month).
Walking around the office, you notice the little quirks that make TWC special and unique– such as meeting rooms named "breakout areas", rocking chairs, antique wooden flooring and TWC's iconic teal-painted wooden doors.
Gone are the transactional landlord-tenant relationships, says Gattie who believes that transparency, clear boundaries and honest conversations about where each party can support each other are important.
That means everyone and anyone's success is shared. "Their (our tenants and partners') success is ultimately ours. We got to where we are because of the relationships we have built."
Journey of hard knocks
Co-working spaces have mushroomed in recent years, with the number of co-working operators doubling from 19 in 2014 to 36 last year. But there are signs the red-hot sector is consolidating.
At least 10 smaller, independent operators have shut down in the last 1.5 years, unable to compete against well-funded competitors like WeWork, JustCo and The Work Project, previously known as Collective Works. All three are aggressively expanding across the region, opening new centres to achieve economies of scale, as well as increasing the number and variety of services and events provided to its members. JustCo alone is targeting to have 100 centres across Asia by 2020 and is already present in Sydney, Beijing and Bangkok. The Work Project, which started in Hong Kong, already has 4 outlets in Singapore despite only opening its first office here in 2016.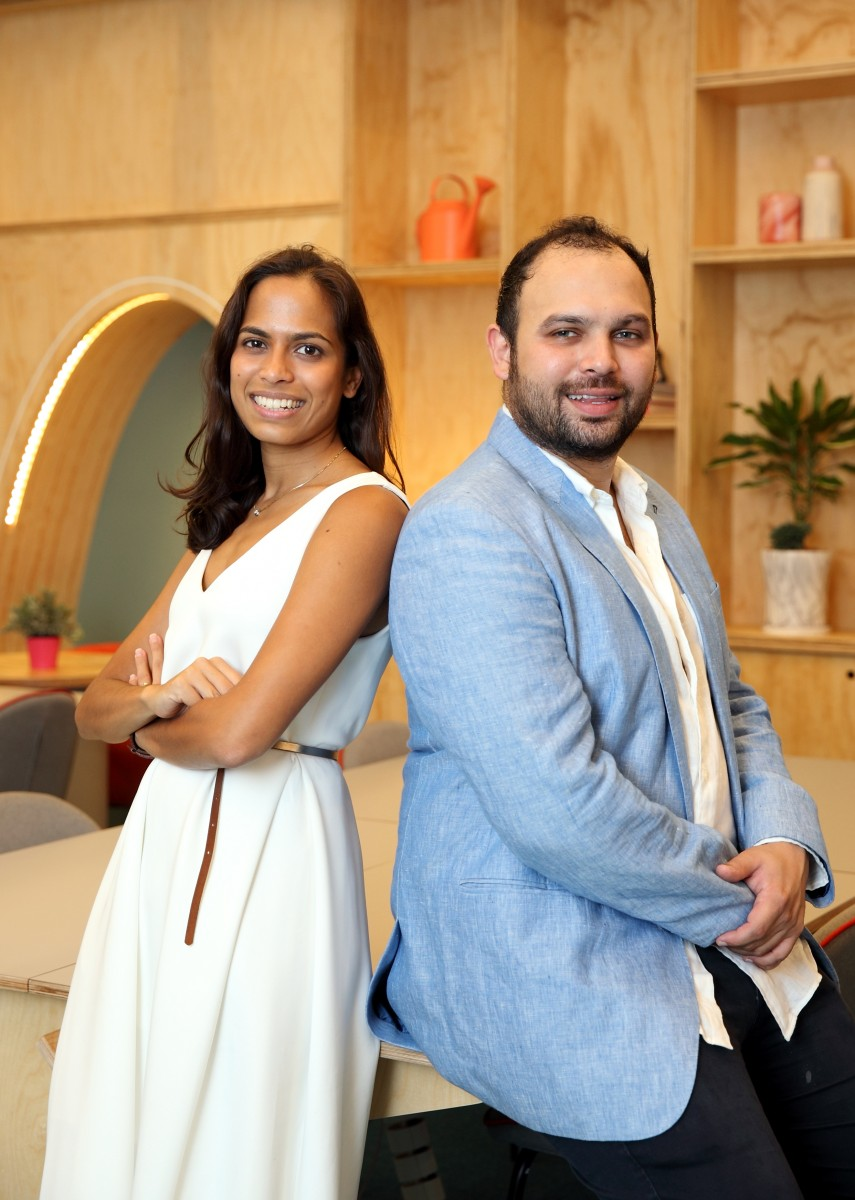 Gattie has learnt this the hard way.
A mere six months after launching The Working Capitol at Keong Saik, the space was completely full and profitable. Encouraged by that early success, and hoping to build on the strong sense of community among its members, the brother-and-sister team swung big, opening a second location in Robinson Road. This one was much bigger – 55,000 square feet of office space spanning across 11 floors – the equivalent of 50 four-room HDB flats. At the time it launched in 2017, it was the largest co-working space in the CBD area.
Members could access duplex penthouses alongside a range of food and beverage outlets, a 20-metre outdoor lap pool and gym space, sky garden, bar and member's lounge.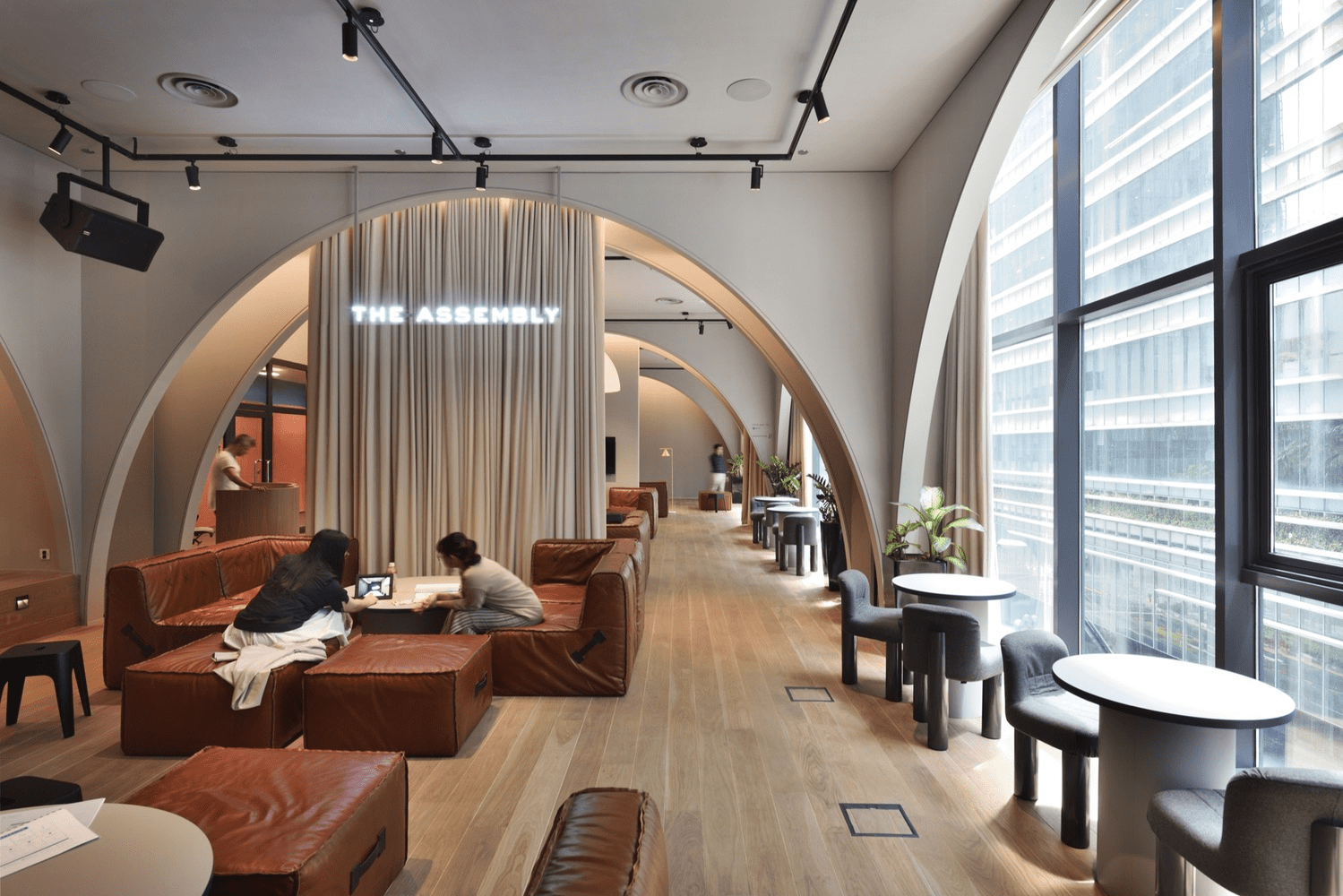 After just one year, it was forced to shutter its doors, unable to compete against the likes of JustCo and WeWork to sustain the project in a rapidly evolving market.
"Robinson was an exciting challenge for us; within a Grade A property, to break down the barriers that traditional offices represent and transplant the spirit of Keong Saik to the old CBD. It required a large amount of capital, stakeholders that are aligned with our vision, and innovative businesses. Unfortunately, not all three were always in sync," said Gattie.
Building on their strengths and learning from their mistakes, Saranta and her brother re-focussed their energy on their thriving Keong Saik space, doubling down on the sense of community and culture that made the space formerly occupied by a 1920s biscuit factory so special.
"Our customers at Keong Saik have a connection with the space, and identify with it to build their corporate culture," says Gattie.
"I'm a big believer that there is power in community. If there are 500 people and there's something you want to drive forward, there's definitely someone here who can do that with you," said Gattie.
Lessons from Robinson
The learnings also forced Gattie to identify and focus on the business' strengths.
"Our business model is built around multiple revenue streams – from more flexible to longer-term stability. But we are constantly evolving, continually understanding the needs of our customers and experimenting with additional services that can be offered.
Currently, TWC's most stable income comes from its F&B tenants and enterprise clients; the rest comes from long- and short-term membership fees as well as renting spaces for ad-hoc events.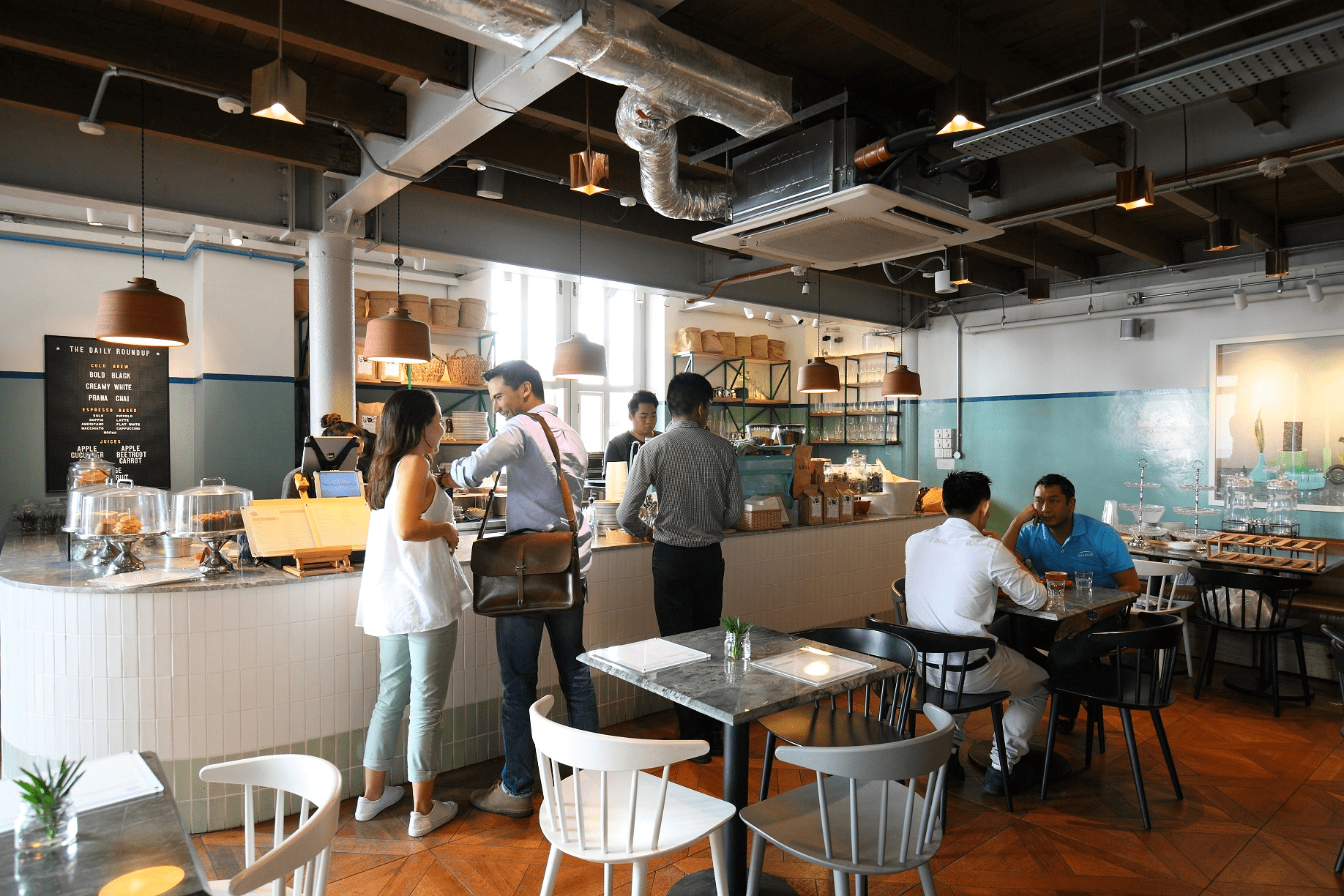 "It's just about being sustainable with your business model and being flexible and creative about how you grow. In terms of programming and design, we see what additional services can benefit our members and us in terms of our growth. Then we experiment and test the new products and services."
The Robinson setback also taught her and her brother a stark lesson about investors.
"For us, an alignment of values and in the growth of the business is crucial in finding the right capital partner. We're invested in building a long-term business and not just a quick exit."
As TWC celebrates its fourth anniversary this year, Gattie said that it is most important that they don't lose sight of what started this journey for her and her brother.
From red-light district to F&B and creative hub
"We love the Keong Saik neighbourhood and have been involved in its transformation from a former red-light district into a bustling neighbourhood with F&B businesses, and increasingly, a catchment of young professionals. We wanted to compliment and add value to the area."
So what price, culture?
"Culture and community is something that organically grows; you can't necessarily put a framework towards it. But you can provide opportunities and create moments for people to connect, seed ideas and encourage strong business foundations and business collaborations."
"Then you have to let it grow and allow others to take ownership and feel invested. Our role is to be there to enable that to happen when it does."
Disclaimer: SingSaver is a tenant at TWC but this is not a sponsored piece.
Read these next:
18-hour Work Days All In A Day's Work For Co-founder Of Food Start-up, Eatsy
3 Kids, 2 Businesses, 1 Book: There's Just No Stopping Michelle Hon
Horror Questions Asked During HR Interview: 'Are You Married? Are You Planning To Have Kids Soon?'
Asian Women Need To Start Investing and Stop Thinking Of All Debt as Bad
Singapore Girl Boss Breaks Barriers to Start All-Female Digital Marketing Agency
---

By Geraldine Mark
Geraldine has always been a mixed bag by nature. To her advantage, she has learnt how to identify connections across disparate subjects. Her interests include food and fitness. She also likes the smell of hot coffee, fried bacon and freshly-laundered clothes, in no particular order.
---