Former model, 39, and mother of three runs a blog and a successful business– and she is just getting started.
"Oh my god, I'm her whole world."
Those were Michelle Hon's first thoughts when she first set eyes on tiny Lauren, her firstborn. Fear, apprehension, joy all combined into one giant groundswell of emotion.
When Hon gave birth to her first daughter 6 years ago, motherhood simply overwhelmed her. She underestimated how hard the adjustment would be and Hon desperately wished for a role model or anyone to turn to for advice. This, after she lost her own mother to asthma when she was only 13.
"I heard the symptoms you go through are similar to what your own mother would have been through. I wanted to document my motherhood journey for my daughters when their time came," said the former Malaysia-born model.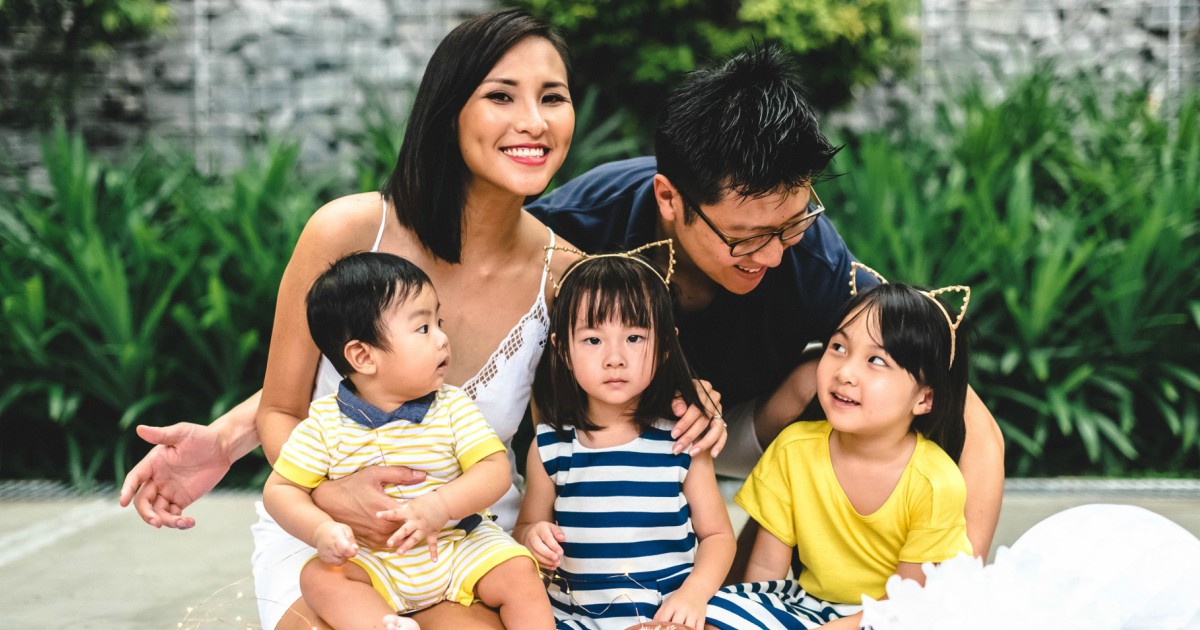 Not wanting her daughters to struggle the same way she had without help or advice, Hon started her own parenting blog, "The Chill Mom" in 2013, as a kind of maternal heirloom for her daughters.
The blog, which contains practical advice for first-time mums as well as covers a range of post-partum related concerns, quickly gained traction.
Early days quickly grew traction
"More people started coming to me for advice on preparing for pregnancy," says Hon who, true to her blog and Instagram handle "The Chill Mom", had a relaxed vibe throughout our hour-long interview at her spacious apartment near Haji Lane.
"It was a place for me to document my journey of motherhood, but it caught the attention of brands who started reaching out to me to collaborate," shares Hon, even as she ruled the roost over her three kids - Lauren, 6, Georgia, 4, and Will, 2.
View this post on Instagram
At the time, motherhood and parenting blogs were still generally niche and the information was useful to her audience of first-time mothers like herself.
Soon, Hon's friends and readers started reaching out to ask post-partum related questions or how to prepare for an upcoming pregnancy. "The Chill Mom", as she is known to her 76,000 Instagram followers, gradually began eating up more of her time. That's when she launched her maternity concierge business, which aims to understand a couple's parental aspirations, before helping them prepare for this major lifestyle change.
Shortly after, she also decided to write a book named after her site "The Chill Mom", published last year, to appeal to a wider audience.
Entrepreneurial streak
Before she had her firstborn Lauren, now aged 6, Hon was managing 13 hours a day running her F&B business. She left the business to be a stay-at-home mom, but the entrepreneurial itch soon got to her a short 6 months after.
Despite being a busy mother of 3 young children, Hon firmly believes it's possible to juggle a business and motherhood.
"Many people ask me how I fit everything into a day. It's really simple. I schedule everything into my calendar. If it's not there, it doesn't get done. I even schedule time for myself. I'm really strict about getting things on my calendar done."
Besides that, Hon, who is married to an entrepreneur, attributes the ease of being both a mom and business owner to apps that help her manage finances and schedules.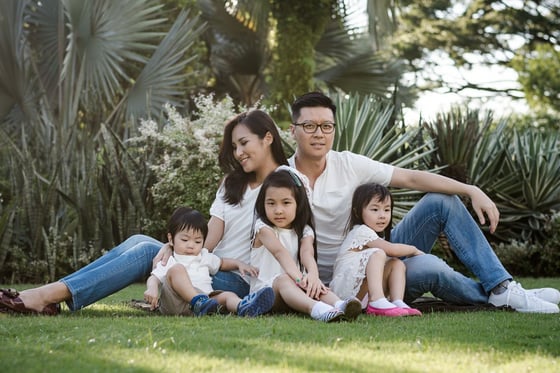 "It's definitely a lot easier now than 10 years ago. That's because there are so many apps out there that can help us manage our finances and schedules. For example, I used to pay a supplier via cheque or cash. These days, you can easily do a quick Paylah or online bank transfer. It's just been really helpful to just have these apps and technology at our fingertips."
Any challenges or struggles in having to do so many things, I asked.
"Definitely a lack of time," said the mum-preneur blessed with flawless skin. "As we grow, whether as a business partner or mom, or friend, we always come across new challenges or new skills that we may not have yet. But, I do feel like everything is 'figure-out-able' and teachable," said the ever-positive Hon.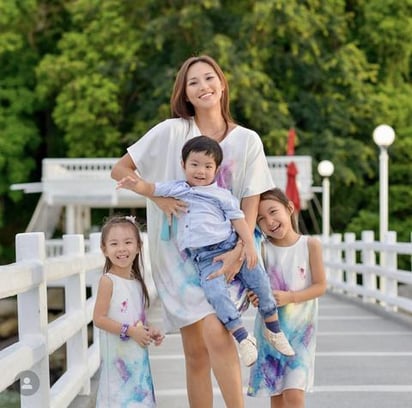 After 3 kids, 1 book and 2 businesses, the industrious Hon is set to launch her new venture: a mumpreneur mentorship programme to "help stay-at-home moms start their own lifestyle businesses".
"I believe that women these days have a lot to offer and with the right knowledge and support, they really can have it all".
Related Articles:
Singapore Girl Boss Breaks Barriers to Start All-Female Digital Marketing Agency
Part-time TV and Radio Host, Full-time Nutritionist Charlotte Mei: No, I Don't Always Eat Salads!
I Gave Up on Myself, I Hated My Body and Felt I Was Going to be This Size Forever: Cheryl Tay
How To Do Financial Planning When You're A Single Woman
---

By Geraldine Mark
Geraldine has always been a mixed bag by nature. To her advantage, she has learnt how to identify connections across disparate subjects. Her interests include food and fitness. She also likes the smell of hot coffee, fried bacon and freshly-laundered clothes, in no particular order.
---