5 Singaporeans share their thoughts on whether they would prefer living in a condo penthouse or a landed property, if they had the financial means.
For most of us, we can only ever dream of living in a condo penthouse or landed property because of the skyrocketing property prices in Singapore.
But if you had the financial means to afford either, which would you choose? Would you give up the condo amenities in exchange for the large floor area that landed properties offer? Or do you value a nice view and a high floor over the prestige that owning a landed property entails?
Whether you're seriously debating between the two or just plain curious whether others think the same way as you do, check out the responses from five Singaporeans who are either Team #condopenthouse or Team #landedproperty.
---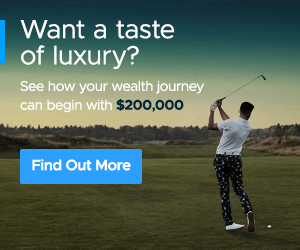 Ready to level up? Find out how you can make your money work harder and smarter for you. Enjoy your own dedicated relationship manager and privileged access to a whole suite of preferential rates with Priority Banking. Compare your options.
---
#1 Condo penthouse, most value-for-money
Geraldine Khoo, 23
"A condo penthouse seems like better value for money. I get a good amount of space whilst being able to enjoy all the amenities a condo has to offer. There's probably a gym and swimming pool available so I wouldn't have to spend extra on a gym membership or SAFRA membership to access these facilities outside.
Furthermore, a penthouse would probably have better airflow since it's located on a high floor, which will help me further save on air conditioning."
#2 Condo penthouse, lesser creepy crawlies
Angela Tay, 56
"I would definitely choose a condo penthouse mainly because of its facilities like a swimming pool and a gym, which most landed properties lack. Condominiums also have that added security, giving me peace of mind.
On top of that, penthouses are usually located on the top floors, giving me access to a nicer view as compared to a landed property (unless the latter is at least three storeys high).
There's also the social aspect of having neighbours you can interact with when you're walking along the corridors, taking the lift, or using the facilities.
And most importantly, as I'm terribly afraid of creepy crawlies (especially cockroaches), I prefer a penthouse as the likelihood of finding them on higher floors is much lower compared to landed properties."

#3 Landed property, more space to furnish
Edsel Ron Chua, 28
"I would choose a landed house if I had the money. I could renovate it however I please and fit whatever I want into my space. I would have more freedom in that sense, as compared to a condo where I can only furnish it. Singapore is quite safe so I don't think the added security at a condo is really necessary, so all in all I think a landed property is a better option for me.
On top of that, I'd prefer a landed house because there's more privacy as compared to condos where the units are nearer to each other. I personally wouldn't use a condo's amenities that often anyway, so a landed property might be better as I prefer choosing my own studio, gym, etc. I'll also have more space and freedom for pets if I decide to own some in the future!"
#4 Condo penthouse, generally lesser maintenance cost
Alan Tan, 39
"Personally, I would choose a condo penthouse as I believe the general maintenance cost would be lower. Though there is a monthly maintenance fee to foot, landed properties are generally larger in area and would incur higher maintenance costs in the long run. If I get a personal swimming pool, maintaining it would probably cost at least S$5,000 a year, compared to using the condo's pool which would amount to about S$2,500 a year.
Staying in a condo penthouse would also mean living on a higher floor, which offers better views and ventilation. According to the zodiac, I would be more prosperous living on a high floor as well. A higher floor would also mean lesser unwelcome pests entering my home!
Besides that, condos offer ample parking space for visitors and relatives, compared to a landed property that does not provide enough room and lot areas for cars to park.
I would also believe condo penthouses are higher in demand, making them easier to sell and at a relatively high resale price."
#5 Landed property, leaving a legacy
Gordon Lim, 40
"If I had a choice, I would pick a landed property over a condo penthouse any day, because I would want to leave a comfortable home for my kids when I pass on, and to have a property tied to our name for generations to come. That said, I would definitely go for one with a freehold lease in order to leave a legacy for my family.
In an ideal world, I would want to furnish a space big and comfortable enough for all of my children and their future families to live under the same roof, while allowing enough privacy for each of them (but I'm leaving the decision up to them entirely!).
A bigger floor size would also mean being able to host larger gatherings and family reunions, as I enjoy having people over to liven the area."
Condo penthouse or landed property?
When it comes to housing, it seems like us Singaporeans definitely have different priorities. While others value a high floor with a better view, others prioritise space over everything.
So whether you're Team #condopenthouse or Team #landedproperty, it's always good to make a checklist of what you value most in a home, and of course plan your budget to ensure that you have enough to make the monthly repayments and the hefty down payments.
Read these next:
How Much Do You Really Need To Afford A Landed Property in Singapore?
How To Buy A House In Singapore: A Complete Guide (2021)
How Much Do You Need To Buy Your First Home In Singapore?
8 Best Luxury Condominiums In Singapore 2021
Cheapest Freehold Condos Singapore 2021