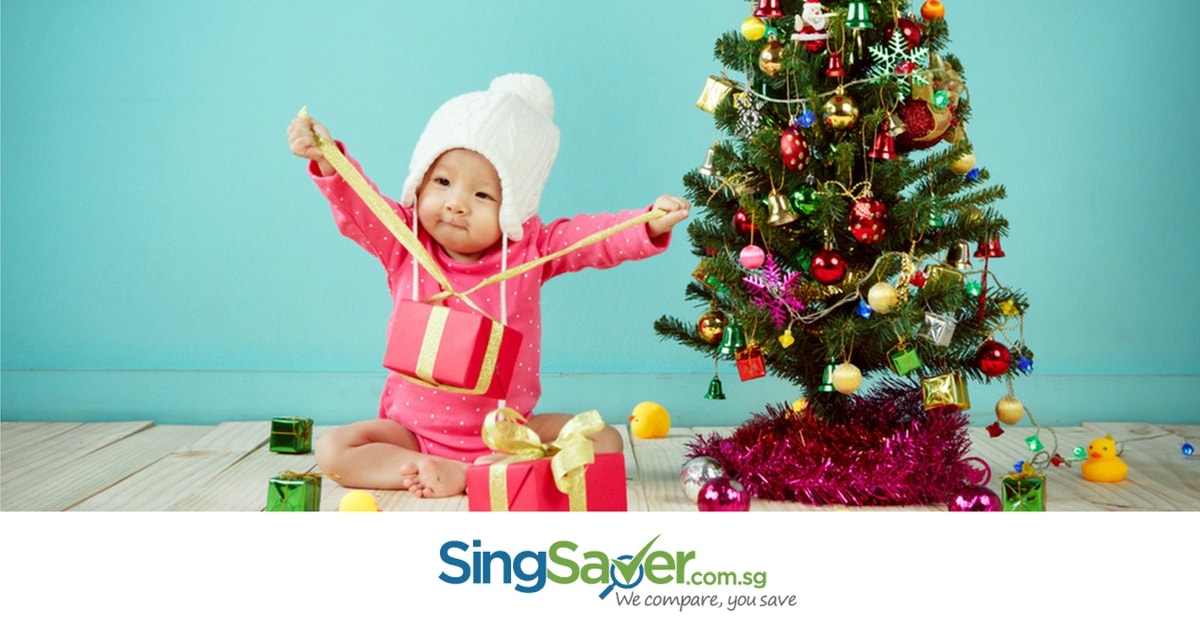 With your credit card promotions, you can treat the whole family for less at these Christmas events in Singapore.
Just because Singapore suffers from tropical weather doesn't mean we'll give up celebrating Christmas. We love our twinkling lights, spontaneous carolling and faux snow, and nothing's gonna stop us from getting our yearly fix of ye olde Christmas spirit.
As you embark on your yearly pilgrimage to your favourite Christmas events in Singapore, remember to make use of these credit card deals. The savings you'll get can help stretch your holiday budget.

Flower Dome @ Gardens by the Bay – Merry Medley
Modern engineering is what makes it possible for residents and visitors alike to enjoy the best of our Garden City without perspiring halfway into heatstroke. We should be so grateful.
So, what better way to beat the tropical temperatures then with a visit to the cooled conservatories at Gardens by the Bay.
For December, the Flower Dome is hosting 'Merry Medley', a Yuletide shrubs and blooms exhibition designed to capture the Christmas spirit. Treat your family and friends to a cool and leisurely afternoon admiring and posing among flowers imported from all over the globe.  
The Promotion
Get 15% off the price of adult admission tickets to Merry Medley @ Flower Done when you book with the OCBC 365 Credit Card. This card will also entitle you to 6% cashback for weekend dining, handy for when you stop off for a bite at Pollen, conveniently located within the Flower Dome itself.
Validity: Up till 5 Jan 2017
Terms and Conditions
You can use any OCBC card to enjoy the discount, which applies for tickets to one or both conservatories. You'll have to buy your tickets in person at Gardens by the Bay's ticketing booth though, and you're limited to 4 discounted tickets per cardholder.
Also, this promotion is for Singapore residents only.
Price (Before Discount)
Flower Dome + Cloud Forest
Adult: S$20
Child: S$12
Senior Citizen: S$15
Flower Dome or Cloud Forest
Adult: S$12
Child: S$8
Senior Citizen: S$8

Gardens by the Bay – Christmas Wonderland
If there's ever a 'best time' to visit Gardens by the Bay, it's Christmastime.
The wildly popular Yuletide attraction is back for the third year running, bringing back family-friendly activities such as carnival games, festive markets and majestic light sculptures.
Unlike previous years, Christmas Wonderland this year will be a ticketed event, so hopefully we'll see better crowd control this time round.
The Promotion
25% off ticket prices for Christmas Wonderland at Gardens by the Bay
Validity: Up till 1 Jan 2017
Entry ticket prices may be low, but savings are savings. Use your Visa credit card to get 25% off the ticket price; just enter VISA at checkout through the event's ticketing page.  
If you happen to own the Standard Chartered SingPost Platinum Visa Credit Card, you'll earn 7% cashback when you book your tickets over the Internet, just like you would with all online spend.
Don't have the card yet? Apply before 30 December 2016 to receive two exclusive welcome gifts: a) Up to S$138 cashback, and b) S$50 voucher for Grab, Chope or Zalora, exclusively from Singasaver.com.sg.
Terms and Conditions
Limited to maximum 8 tickets per Visa Checkout transaction. You'll also need to have a new Visa Checkout account.
Price (Before Discount)
2 – 8 Dec: S$4
9 – 15 Dec: S$6
16 Dec – 1 Jan: S$8

Pororo Park's 12 Days of Christmas
Your kids probably know and love Pororo, the curious, adventurous young penguin with a mission to teach children through play.
But we bet they didn't know Pororo and friends own the largest indoor playground in Singapore!
Bring your young children to Pororo Park to meet and play with their favourite characters. While there, they can also take part in Christmas-themed workshops and activities designed to educate and entertain.
The Promotion
15% off admission tickets to Pororo Park
Validity: Up till 2 Jan 2017
Pay for your admission tickets using credits cards from OCBC or DBS to receive 15% off.
If you have the DBS Altitude Visa Signature Card, you can earn 1.2 miles for every S$1 spent. Rack up enough air miles and maybe you can take your children to see actual penguins in the wild next year!
Terms and Conditions
As this is a children's playground, all children must be accompanied by an adult or a guardian over 16 years old for entry. Also, do note that other house rules apply.
Price (Before Discount)
2 – 12 yrs: From S$29.90
1 – 2 yrs: From S$24.50
Adult: From S$6

Universal Studios Singapore – Santa's All Star Christmas
Your children are now crying inconsolably because you 'accidentally' read them a bedtime story about why Santa couldn't possibly exist. Oops.
Fret not. Restore their belief in the existence of imaginary bearded men by bringing them to visit Santa – right in his workshop!
If the fireworks, carolling, faux snow and thousands of glittering, sparkling lights aren't enough to earn your spouse's forgiveness, use these credit card savings to buy them a bouquet or something.
The Promotion
Up to 15% off admission passes to Santa's All Star Christmas, Universal Studios Singapore
Validity: Up till 2 Jan 2017
Book your admission passes with a Maybank credit card – such as the Maybank Visa Infinite Card – to get 15% off Adult pass prices, as well as S$5 off Child passes. What's more, each pair of Adult passes booked will net you a free souvenir water bottle, worth S$25.
If you're holding a Mastercard credit card issued by any other bank, you'll get a 10% discount on Adult passes.
Terms and Conditions
Both promotions above are limited to maximum of 6 discounted passes per cardholder.
Price (Before Discount)
Adult (13 – 59 yrs): S$74
Child (4 – 12 yrs): S$56
Senior Citizen (60 yrs and above): S$36

Resorts World Sentosa – Merry Fishmas @ S.E.A Aquarium
If you've ever wondered how Santa and his elves would look like swimming, this December is your chance to do so. Resorts World Sentosa has somehow enlisted St Nick and his merry helpers to help feed the denizens of the indoor aquarium… out of a festive gift box no less.
We get it – it's a warning of the grim future facing Father Christmas and his North Pole residents if we don't stop global warming soon.
But try not to share that depressing theory with the children, ok?  
The Promotion
15% off admission tickets to S.E.A Aquarium, Resorts World Sentosa
Validity: Up till 2 Jan 2017
Book and pay for your admission passes using a Mastercard credit card to receive a 15% discount on adult tickets.
Also, if you spend S$10 or more, you can redeem a free can of Coke.
Terms and Conditions
Offer is limited to 6 adult passes per cardmember.
Price (Before Discount)
Adult (13 – 59 yrs): S$35
Child (4 – 12 yrs): S$23
Senior Citizen (60 yrs and above): S$23
Don't own a credit card yet? You can find the best credit card for you at SingSaver.com.sg.
Read This Next:
Christmas Sales in Singapore For Every Gift You Still Haven't Bought
Festive Christmas Buffets in Singapore to Book in 2016

---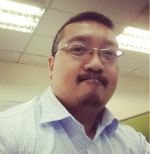 By Alevin Chan
A Certified Financial Planner with a curiosity about what makes people tick, Alevin's mission is to help readers understand the psychology of money. He's also on an ongoing quest to optimize happiness and enjoyment in his life.
---