---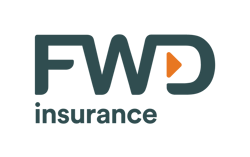 If you like the idea of getting a complimentary second-opinion consultation with one of the insurer's medical partners, look no further than FWD. Its coverage requirement is even simpler here with only one health declaration necessary to kick things off.
FWD Cancer Insurance Promotion: Use the promo code BFCM23 to get a 50% discount on your plan when you apply NOW! Valid till 30 November 2023. T&Cs apply. Plus, enjoy 1x chance to win an Apple iPhone 15 worth $1,299 in FWD's Black Friday Cyber Monday 2023 Lucky Draw. T&Cs apply.
---

That said, if savings remains an irresistible perk, Tiq is your best bet here as the plan provides a decent 6% yearly discount upon renewal if no claims are made in the previous year.
---
Conclusion: Which cancer insurance plan stands out from the rest?
From a benefits point of view, it's fair to say that TIQ and FWD are pretty much neck and neck. But hey, don't count out MSIG just yet — its premiums are affordable and start from as low as S$54* a year given the relatively high S$100,000 sum assured.
If you're a high-risk case with a family history of cancer, it's best to go for the most well-rounded option of the bunch AKA FWD cancer insurance. This high-coverage plan may also be the better option if you're the sole breadwinner of the family as the payout is larger and able to tide you through longer — even if your income is at a standstill while you recover.
However, if you're an average joe who's mainly looking to cover your bases (and you've got critical illness coverage in your back pocket already), it might be more prudent to go for the Tiq cancer insurance plan over FWD as you can leverage on its no-claim discount and save some money on your premiums.
*premium amount applies to males, age 20 to 29
---
Protected up to specified limits by SDIC.
Note: This is only product information provided. You may wish to seek advice from a qualified adviser before buying the product. If you choose not to seek advice from a qualified adviser, you should consider whether the product is suitable for you. Buying an insurance product that is not suitable for you may impact your ability to finance your future healthcare needs.
If you decide that the policy is not suitable after purchasing the policy, you may terminate the policy in accordance with the free-look provision, if any, and the insurer may recover from you any expense incurred by the insurer in underwriting the policy.
---
Read these next:
Best Cancer Insurance Plans In Singapore (June 2021)
Best Critical Illness Insurance Plans In Singapore (June 2021)
Maid Insurance Comparison: FWD Maid Insurance vs MSIG MaidPlus vs TIQ ePROTECT maid
MSIG CancerCare Plus Review: Simple Cancer Plan With Accelerated Benefit
How To Avoid Overpaying Your Insurance