When it comes to earning credit card rewards for GrabPay top-ups, the writing's been on the wall for some time now.
One by one, we've seen banks and card networks reclassify GrabPay top-ups as rewards ineligible transactions. In December 2019, Mastercard switched GrabPay top-ups to MCC 6540- Stored Value Facility transactions. This meant they'd be ineligible to earn credit card rewards on a whole swathe of cards. It got worse in March 2020, as AMEX ceased awarding miles and points for GrabPay top-ups, while the UOB One stopped awarding cashback.
I suppose there should be no surprise at the latest development then. Effective 17 July 2020, Visa has reclassified GrabPay top-ups as MCC 6051 - Quasi Cash Transactions. This is another category, which virtually every bank excludes, and basically spells the end of rewards for GrabPay top-ups.
Which credit cards are affected?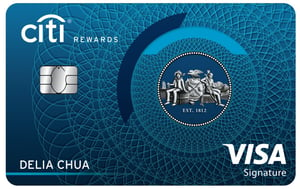 The biggest loser here is undoubtedly the Citi Rewards Visa. Until 17 July, cardholders could earn 4 miles per dollar on the first $1,000 of GrabPay top-ups per statement month. They'd then spend this balance via the GrabPay Mastercard to earn GrabRewards points, effectively double-dipping.
However, in general, all Visa cards lose out. Whether you're using the DBS Altitude Visa or Citi PremierMiles Visa, you won't earn any more credit card rewards for GrabPay top-ups.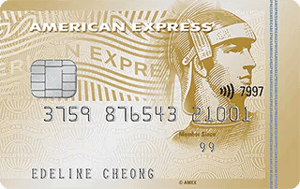 The same goes for Mastercards and American Express cards, with one exception — the AMEX True Cashback card continues to earn 1.5% cashback on all transactions, including GrabPay top-ups. This does not appear to be an oversight, as AMEX even mentions it in their marketing materials.
1.5% cashback may not sound like a lot, but remember that this may be a way to earn rewards on transactions that AMEX normally excludes (or where AMEX cards are not accepted).
For example, most insurers do not accept AMEX cards, but by topping up your GrabPay balance with the AMEX True Cashback card and using your GrabPay Mastercard to pay your premium, you can circumvent this restriction. You'll also indirectly earn 1.5% cashback on insurance, a category that almost every bank now excludes.
Should you still use GrabPay?
Assuming you don't have the AMEX True Cashback card, the question, then, is this — should you still be using GrabPay or, the GrabPay Mastercard, for that matter?
In general, no. Wherever credit cards are accepted, you'd do much better by paying with a credit card than GrabPay/GrabPay Mastercard. Ever since Grab conducted its massive GrabRewards devaluation earlier this year, the return on spending with GrabPay has been dismal.
Consider the following:
| | | |
| --- | --- | --- |
| Rewards/Miles | GrabPay | Credit Card |
| Rewards per $1 | 2 to 4 points | 1 to 4 miles |
| Effective Miles Per Dollar | 0.2 to 0.4 mpd | 1 to 4 mpd |
| Effective Rebate @ 1.8 cents per mile | 0.36% to 0.72% | 1.8% to 7.2% |
The GrabPay Mastercard awards you 2-4 GrabRewards points for every $1 spent, depending on your GrabRewards status. 10 GrabRewards points are equal to 1 mile, so your effective earn rate in terms of miles per dollar (mpd) is 0.2-0.4.
In contrast, you can earn anywhere from 1-4 miles for every $1 spent with your credit card. Assuming a value of 1.8 cents per mile, you can see how the effective rebate with a credit card dwarfs that with the GrabPay Mastercard.
It wasn't always like this. Back in the days when you could earn credit card rewards for topping up your GrabPay balance, it wasn't an either/or proposition. Using GrabPay did not preclude using your credit card.
But now, using GrabPay means forgoing the opportunity to earn rewards on your credit card, and given how imbalanced the returns are, I can't see why you'd opt for GrabPay.
That's why, in my opinion, it's effectively game over for GrabPay. The only use cases I can think of are situations where credit cards are not accepted. There may be hawkers or smaller merchants who don't accept cards due to the high fees involved. GrabPay has relatively lower merchant fees, so it may be the only cashless payment option available in such scenarios.
If you're in a situation like this, use GrabPay by all means. However, it certainly doesn't warrant holding on to a large balance — simply top it up as needed.
What now for Grab?
The GrabPay wallet is basically a zero-interest credit line for Grab, and the challenge they now face is to convince users to continue loading and holding funds. If consumers stop regularly topping up their Grab wallets and merely hold the bare minimum, Grab's working capital position will suffer, at a time when it's arguably the most vulnerable.
The recent MCC changes mean that banks will no longer indirectly subsidise the GrabRewards program, and given how uncompetitive it is vis-a-vis traditional credit card rewards, Grab has a lot of work on its hands.
Perhaps the reason why the company launched the Grab Bonanza, a campaign with tonnes of GrabRewards points up for grabs. Users can earn bonus points for taking Grab rides, making transactions with the GrabPay Mastercard and more.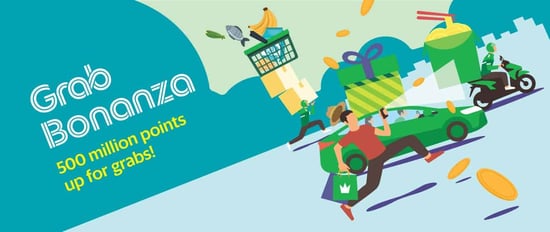 My guess is that Grab will have to become more generous with the GrabRewards points in the months to come, if only to encourage consumers to stick to their ecosystem.
Conclusion
There's always been an air of inevitability surrounding GrabPay top-ups, in that we always knew it was a question of when, not if, credit card rewards dried up.
That day is now upon us. We should probably ensure not relying on GrabPay top-ups to hit minimum spends for bonus interest or other bank-driven incentives. At the end of the day, it's sad that the show's over for GrabPay top-ups, but I hope everyone managed to make some hay while they could.
Read these next?
Grab To Slash Rewards For Rides, Food Delivery And Shopping
GrabRewards Devaluation: Is It Still Worth The Hassle?
How Does GrabPay Mastercard Compare To Other Credit And Debit Cards
Use These 5 Credit Cards To Pay For Your Grab Rides In 2020
Latest GrabFood Promo Codes
---
---