Usually found as a benefit wedged into your home insurance plan, the peace of mind that home assistance brings policy holders is nothing to sneeze at.
If something malfunctions in your home, who you gonna call? Well, not exactly Ghostbusters, but your trusty insurer – assuming you've got the right home insurance plan.
Think about it: getting your key stuck in the lock, a choked sink, an unexpected blackout plunging your home in total darkness… plenty of things could go wrong. Luckily, you'll find that most comprehensive home insurance plans include a home assistance benefit, giving policy holders added assurance that a service provider could swoop in during a minor emergency.
What is a home assistance benefit?
Home assistance is a complimentary benefit that is typically offered under a home insurance plan. You may seek home assistance should something unexpected occur within or around your home such as power blackouts, lock issues, plumbing, aircon maintenance, and more. In most cases, your insurer can be easily reached through a dedicated 24-hour emergency hotline.
Difference between home assistance vs home insurance


Home assistance
Home insurance
Coverage
Inconveniences
Eg. pest control, air con maintenance, plumbing, electrical and locks
Any damage to your physical property and personal belongings, including theft and accidents.

Plus home assistance might be included as an added perk.
Benefit
Full or partial reimbursement
Lump sum payout
Severity
Minor
Major
Coverage
Smaller in scale as compared to home insurance coverage, home assistance provides services that take care of minor home emergencies such as locksmith assistance, plumbing, electrical repairs and pest control. This way, you'll be spared from the mad scramble that usually comes from needing to get a household malfunction fixed, stat.
Benefit
This doesn't mean you can enjoy a payout everytime a minor inconvenience pops up — or that the service rendered by your insurer's service provider is free. There's no lump sum payout upon a successful claim. However, you will get to enjoy the ease of mind knowing you've got the right people on the job, as well as partial or full reimbursement depending on your plan.
Severity
At what point is home assistance needed? Unlike home insurance which covers major emergencies that warrants a lump sum payout to restore your home, home assistance is reserved for home emergencies and/or inconveniences that require professional help.
Say in the event of a rodent infestation, or a faulty door lock preventing you from entering your home, these are some instances where you should call the home assistance hotline.
What is home warranty?
Chances are, you've probably only come across this term if you've been living overseas for a while, mainly in the US. Though it's not commonplace in Singapore, there have been some companies that offer home warranty services.

While it is quite similar to home assistance benefits, a home warranty acts like your standard warranty that comes with your new purchases, just that it's for your house. When an appliance or household systems like electrical wiring or plumbing issues fail on you due to wear and tear, just give the home warranty provider a call and they'll get their contractor down in a jiffy to repair them for you - all covered under the monthly premiums that you'll pay for your home warranty.

Coverage typically includes plumbing, water heater and electrical systems, ductworks and built-in appliances such as washing machines, dryers, refrigerators, air conditioning units, and even swimming pools.

Difference between home assistance vs home warranty


Home assistance
Home warranty
Coverage
Damage due to wear and tear
Eg. aircon maintenance, plumping, electrical systems
Inconveniences
Eg. pest control, aircon maintenance, plumping, electrical and locks
Suitability
Homeowners of older properties
All homeowners
Coverage
While they seem similar, a home warranty only covers electrical systems and appliances that are faulty due to wear and tear, and does not include inconveniences like pest control and even locksmith services that some do not offer.
Do note that in these instances, the contractor that comes down to assess the condition of your appliances or systems has to ensure that they are properly maintained and not due to any foul play before any claims can be made, which in certain cases can be quite difficult to ascertain since the clause of "properly maintained" is grey.
Suitability
Home assistance benefits are sometimes included in the home insurance package that all homeowners should, while home warranty plans are separate packages altogether, that are catered to those who are taking over an old house.
Older houses generally have little or no information about the existing systems and appliances in the home, so this is where home warranty steps in to give the buyers peace of mind knowing that they are covered in the even parts of their homes that are faulty due to wear and tear.
In conclusion: Is home assistance necessary?
Knowing that you have home assistance built into your home insurance plan is akin to enjoying extra peace of mind — especially when you take into account that minor inconveniences at home is more likely to happen than a full-blown fire (one hopes).
To amp up your coverage, you may consider combining a home insurance and home assistance plan (eg. Allianz Assistance offers a standalone home assistance subscription plan) to ensure you've got the best of both worlds, particularly for homeowners whose home and/or renovations have started to show their age. After all, dealing with wear and tear is just part and parcel of long-term home ownership.
In addition, there's also much to be said of having a trusted network of service providers on speed dial. Left to your own devices, you won't be able to tell if they're reliable (and affordable) until the job gets done. Being able to count on that trusted network could be a huge load off your shoulders.
Attention, savvy homeowners! Don't miss out on a comprehensive home insurance plan — complete with 24/7 home assistance benefit — by signing up for Tiq Home Insurance!
---
Tiq Home Insurance is one newbie-friendly, flexible plan to take up, be it for new homeowners or those with a sudden realisation that HDB fire insurance doesn't quite cut it. Expect a comprehensive base plan that covers valuable home content, renovations and even financial fraud, at affordable premiums.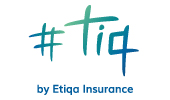 ---
Read these next:
Why Fire Insurance And Tiq Home Insurance Is The Perfect Pairing Against Household Disasters
Etiqa Tiq Home Insurance (Review): Fuss-free Home Protection Plan With Extras
Home Insurance Promotions And Discounts To Protect Your Home
Home Insurance: Why Is It Important And How Do You Compare The Best Plans?
5 Pieces Of Home Content You Can Claim Under Your Home Insurance (But Didn't Know You Could)