---
AIG Homes Complete Insurance: Home content coverage with global identity fraud protection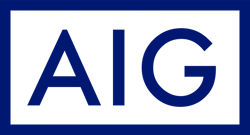 Are you worried about you or your family becoming a victim of identity theft? If you are, AIG's Homes Complete Insurance policy should offer you a peace of mind.
For just S$13 a month, homeowners can receive up to S$372,000 in coverage for home content, global identity fraud protection, and other personal protection.
Benefits included in this policy include Household Content (S$100,000), Worldwide Identity Fraud (S$5,000 to S$10,000 per occurrence), Worldwide ATM Assault and Personal Effects (S$1,000 to S$2,000 per occurrence), Worldwide Personality Liability (S$200,000) and Worldwide Personal Accident (S$20,000).
Similar to AIG's Enhanced Public Housing Contents Insurance, homeowners will also enjoy up to 3 complimentary HomeCare services of up to S$150 for each policy year. These services include locksmiths, plumbers, electricians, pest control and air-con repair.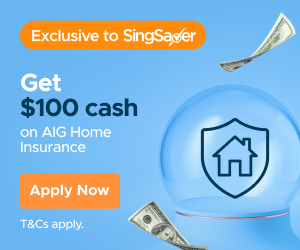 SingSaver Exclusive Promo: Apply for a 3-year plan to receive S$100 via PayNow. Valid till 31 December 2022. T&Cs apply.
---
AIG Homes Advantage Package: Premiums with all-risk contents coverage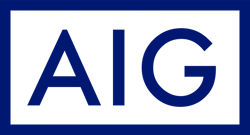 With AIG's Homes Advantage Package, you won't have to worry about the clauses of their content coverage as their main selling point is their all-risk cover. Not only do they cover the basics like loss or damaged items stored in a storage facility and medical bills from any injury caused by robbery, but they also insure you against a loss of personal cash and even frozen food spoilage. The coverage for contents is at S$20,000, S$35,000 and S$50,000 for the different premium tiers.
Aside from their all-risk content coverage, they have their new Bill Relief Protector that covers up to S$3,000 of your utility bills in the event of unforeseen circumstances like retrenchment. They also provide alternative accommodation benefit of up to 10% of the sum insured for the building, 20% of the sum insured for contents or S$20,000, whichever is the lowest.
Like the other AIG home insurance policies, homeowners will enjoy up to 3 complimentary HomeCare services, such as locksmiths, plumbers, electricians, pest control and air-con repair, of up to S$150 for each policy year.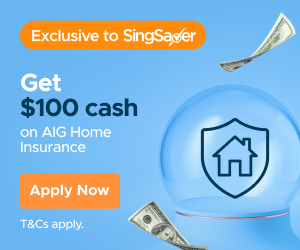 SingSaver Exclusive Promo: Apply now to receive S$100 via PayNow. Valid till 31 December 2022. T&Cs apply.
---
MSIG Enhanced HomePlus: Maximum coverage for owner-occupiers

MSIG's Enhanced HomePlus plan is suitable for those emphasising maximum coverage over cost. There's S$1 million in worldwide personal legal liability coverage, up to S$75,000 death benefit (from accidents in the home), emergency cash allowances, and even coverage for fraudulent use of ATM and credit cards taken from your home.
However, while the additional coverage options are great, the maximum coverage for contents and renovation tops out at S$120,000 and S$150,000, respectively. It is one of the more expensive plans on the market, and some might even find the cost too high despite the level of coverage provided. And tenants and landlords might find this plan too inflexible since both renovation and contents coverage are automatically included.
Ultimately, it is a matter of priorities. If having the highest level of coverage possible is of much greater priority than an additional S$100+ in annual premiums, then this might just be the plan for you. After all, we do have a deal for you.
Read our full review of MSIG's home insurance here.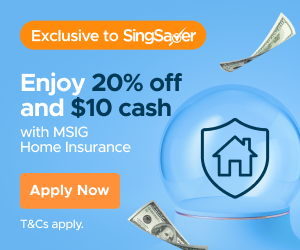 SingSaver Exclusive Promotion: Enjoy 20% off and S$10 via PayNow when you apply with MSIG Home Insurance. Valid till 3 January 2023. T&Cs apply
---
Singlife Home Lite: Basic and budget-friendly insurance plan

Sometimes you just want a home insurance plan that has zero frills and is the friendliest to your wallet. If that describes you, then Singlife Home Lite might just be the plan you are looking for. While Singlife also offers higher-tier options, the basic Home Lite plan has one of the lowest, if not the lowest, premiums on the market today.
Contents and renovation coverage start at S$35,000 and S$75,000, respectively, for the Home Lite and reaches up to S$100,000 for both in the highest tier plan. However, this plan is bare bones, and covers only the essentials (it does however still include alternative accommodation and personal legal liability benefits). If you are looking for higher or a wider scope of coverage, you might prefer other plans.
Read our full review of Singlife's home insurance here.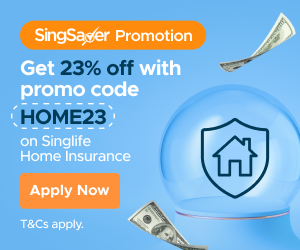 Singlife Home Insurance Promotion: Get 23% off with promo code HOME23 on Singlife Home Insurance (for new businesses only). Valid till 31 December 2022. T&Cs apply.
---
FWD Home Insurance: Excellent value for your money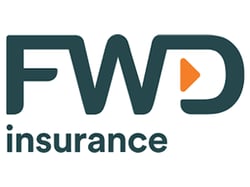 FWD Home Insurance may be one of the most competitive options out there when it comes to the coverage versus cost equation. Depending on the tier, contents coverage can range from S$20,000 to S$100,000 and renovation coverage from S$20,000 to S$100,000. For landed property owners the maximum coverage is S$100,000 for both (plus additional building coverage of up to S$1 million).
It is also a flexible plan. Landlords can opt for coverage for loss of rent and even legal disputes with tenants. Tenants will also find this FWD a very cost-effective option, with contents coverage of up to S$100,000 plus tenant-specific coverage over things like accidental damages and legal disputes.
Despite its value, one thing to be aware of is its relatively low coverage sub-limit for valuables, capped at S$1,000. But if that is not an issue, and you are looking for balanced coverage that is excellent value for money, FWD Home Insurance is a good option for you.
Read our full review of FWD's home insurance here.
FWD Home Insurance Promotion: Use the promo code HOME25 to receive a 25% discount on your premium. Valid till 31 December 2022. T&Cs apply.
---
TIQ Home Insurance: A flexible and cost-effective insurance plan

TIQ's Home Insurance is a good option if you are looking for a plan that provides high essential coverage at one of the lower premium costs on the market. HDB owners can have contents coverage as high as S$120,000 and renovation coverage up to S$180,000.
For private property, these amounts can reach S$150,000 and S$1 million, respectively. On top of that, the plan also provides emergency cash allowances of up to S$5,000, emergency home assistance, as well as coverage for personal legal liability, fraudulent transactions, and professional fees.
In many ways, TIQ's Home Insurance and FWD's Home Insurance are very comparable. It provides high amounts of essential coverage at low costs, with the only trade off being that the coverage is not the most comprehensive.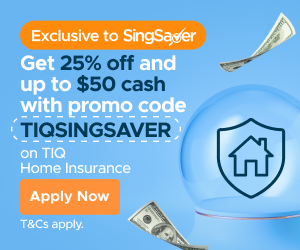 SingSaver Exclusive Promo: Use the promo code TIQSINGSAVER to enjoy 25% off and up to S$50 via PayNow when you apply. Valid till 31 December 2022. T&Cs apply.
Plus, stand to win up to S$8,000 worth of prizes in TIQ's Lucky Draw (for purchases made from 1 November to 31 December 2022). T&Cs apply.
---
Allied World Home Protector 360: Premium and comprehensive coverage

Without using any home insurance promotions, Allied World's Home Protector 360 policy is at the upper end of the price range. Despite this, the maximum contents coverage is still relatively low at S$90,000. However, coverage for valuables is top notch, starting at S$15,000 and reaching S$45,000 with a S$3,500 limit per item.
Further, the other coverage options are much more comprehensive, and the plan also offers an extensive number of add-ons (with high coverage values) such as for pets and home loan protection. If you have a lot of valuables in your home and don't mind the additional costs, this may be a suitable plan for you.
HL Assurance Home Protect360 Promotion: Receive a 15% discount when you sign up. T&Cs apply.
---
Sompo HomeBliss: A premium and customisable option

Sompo's HomeBliss is one of the more premium options on the market. But what you get for higher premiums are more extensive coverage—the plan includes coverage for your pets, loss of rent, cash relief, and greater coverage amounts for things like locks, keys, and home security systems.
While the plan is also very customisable, Sompo makes choosing easy with specific options for landlords, tenants, and owner-occupiers. For those who are willing to pay higher premiums for more extensive coverage, Sompo may be a good choice. On the downside, for the premiums charged, contents coverage is relatively low, topping out at S$60,000 for owner-occupiers.
Sompo Home Insurance Promo: Receive a 20% discount when you apply for a Home Insurance Plan. T&Cs apply.
---
HL Assurance Home Protect360: A premium option with all-inclusive coverage

HL Assurance's Home Protect360 policy has a steeper cost, but it correspondingly boasts a higher level of coverage. Both homeowners and tenants across HDBs, condominiums, and landed properties are protected under this policy and they have access to 24-hour home concierge services. These include pest control, aircon repair, plumbing, locksmithing, and electrical work.
The maximum contents coverage is relatively high at S$300,000 under the Platinum plan, and it includes other coverage options like worldwide personal accident coverage for family members. It's a maximum of S$10,000 per adult and S$3000 per child. The policy also includes worldwide personal liability for up to S$500,000. If you don't mind paying a higher premium to receive an all-inclusive coverage, you might want to consider this plan.
---
Great Eastern HomeGR8 Plus - Comprehensive coverage at an affordable price

Great Eastern's HomeGR8 Plus policy is an affordable option for anyone (homeowners, tenants and landlords) looking to protect not only their home but also their renovation and household content.
Being a First Loss policy, you will receive up to the maximum sum insured in an event of a covered loss, and there will be zero penalties for under-insurance. The downside, however, is that the initial coverage for household content is relatively low at S$25,000. As for Alternative Accommodation Coverage, you'll stand to receive up to S$15,000 when your home is being rebuilt, repaired, or reinstated.
Consumers also have the option for add-ons, such as personal accident coverage of S$500,000 for you and your family and a higher payout for renovations, personal belongings and household content. Pet owners (dogs and cats) will also find this policy handy, as it offers $500 transportation expenses to the vet.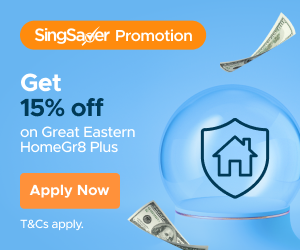 Great Eastern Home Insurance Promotion: Enjoy 15% off when you purchase a Great Eastern HomeGR8 Plus 3-year home insurance plan. Valid till 31 December 2022. T&Cs apply.
---
Use SingSaver to find the best home insurance (including promotions and discounts)
We hope this has helped clarify your home insurance options in Singapore. Head on over to our home insurance comparison page for an 'at a glance' comparison, plus a chance to enjoy significant discounts and cash back.
---
Protected up to specified limits by SDIC.
Note: This is only product information provided. You may wish to seek advice from a qualified adviser before buying the product. If you choose not to seek advice from a qualified adviser, you should consider whether the product is suitable for you. Buying an insurance product that are not suitable for you may impact your ability to finance your future healthcare needs.
If you decide that the policy is not suitable after purchasing the policy, you may terminate the policy in accordance with the free-look provision, if any, and the insurer may recover from you any expense incurred by the insurer in underwriting the policy.
---
Read These Next:
Best Mortgage Insurance In Singapore (2021)
Home Insurance: Why Is It Important And How Do You Compare The Best Plans?
Guide to Renovation and Interior Design Comparison Platforms in Singapore
8 Best Air Purifiers In Singapore For Your Room, Home Or Small Office
Best Dehumidifiers To Keep Your Home Fresh And Comfortable