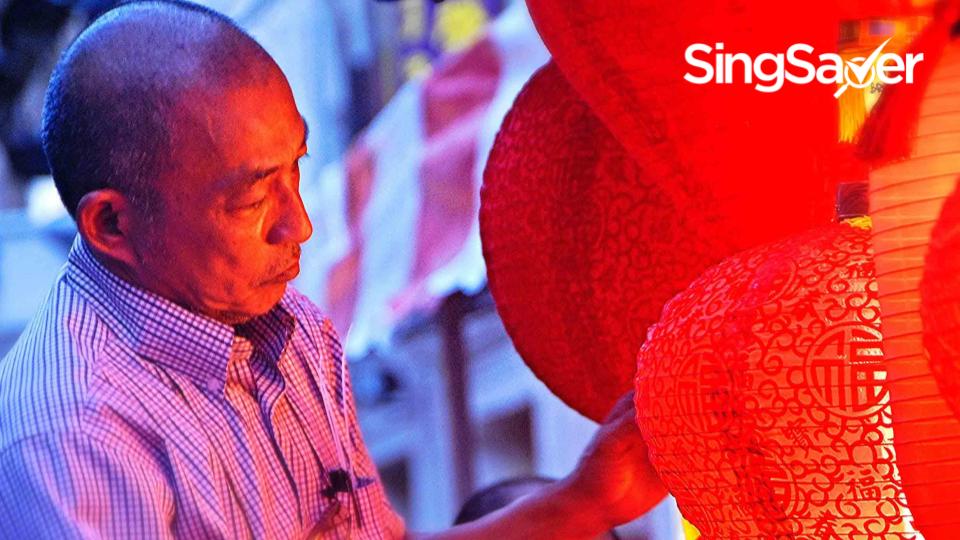 Chinese New Year 2021 falls on 12 February and ushers in the Year of the Ox.
According to chinesenewyear.net, those born in the Year of the Ox often lead a relatively smooth financial life. They are honest and earnest. They try to be low key and never look for praise or to be the center of attention. This often hides their talent, but they'll gain recognition through their hard work.
Rarely losing their temper, they think logically and make great leaders.
Starting Chinese New Year 2021 right
Chinese believe the Lunar New Year is the most important event in the lunar calendar, with events and omens setting the tone for the rest of the year. Chinese believe in starting Chinese New Year on a prosperous and auspicious note. Hence, many people strive to do right by themselves and others before the new year starts by breaking a bad habit, upholding a promise, or by clearing debt.
If you're anxious about carrying over debt into the new Lunar Year, take action now. You have a three-month head start to reduce or eliminate debt, so you can start the New Year in a positively "huat" note. Here are two personal finance tools that can help.
1. Balance Transfer (interest-free, flexible repayment)
A balance transfer lets you borrow up to four times your monthly salary at zero percent interest for anywhere between three to 12 months, depending on the loan amount.
If you repay your loan in full during the interest-free period, you won't have to pay any interest. If not, any amount you still owe after the interest-free period will be subject to prevailing interest rates. (Typically equivalent or higher than credit card interest rates.)
Using a balance transfer isn't completely without cost, as banks usually charge a flat, one-time admin fee. But you can lower your borrowing costs by taking advantage of special promotions.
For example, Standard Chartered's Fund Transfer facility is currently offering 0% interest rate for 6 months with a processing fee of only 1.5% of approved loan amount. This effectively means your balance transfer's EIR is only at 3.51% p.a, provided you completely pay off the loan before the 6 months is up.
How does a balance transfer help you get out of debt?
Say you have a $10,000 credit card debt that you wish to clear before Chinese New Year.
Apply for a balance transfer of $10,000 at 6 months interest-free, and immediately pay off your entire credit card debt. You immediately save on paying six months' worth of credit card interest rates (up to 30%!). With that breathing space, focus on paying off your balance transfer loan before the 6 month-tenure is up.
Balance transfers are flexible in their repayment, which means you can use balance transfers to pay for large upfront expenditures, then pay off the transfer as and when your funds come in. Remember to pay off the balance transfer before the interest-free period comes to an end, or else you be stuck with a loan with high interest charges.
2. Personal Instalment Loan (low interest, fixed repayments)
Like balance transfers, personal instalment loans can also be used to deal with debt.
Personal loans offered by banks in Singapore have relatively low interest charges (especially compared to credit cards or licensed moneylenders) and their fixed nature make them straightforward and easy to manage.
That's why personal loans are safe and secure options to prevent debt from getting out of control.
When applying for a personal loan, take note of the:
Loan amount: Typically, you'll be able to borrow up to four times of your monthly salary, but your personal circumstances may vary.
Loan duration or tenure, which is how long the repayment period lasts. Personal instalment loans are repaid with fixed monthly payments until the debt is cleared. Delaying or missing payment will result in penalty charges, which can add to your debt.
Interest rate, which tells you the cost of borrowing. You should be paying attention to the Effective Interest Rate (EIR) for a truer estimation of the interest you are paying.
When choosing a personal instalment loan, strike a good balance between the duration and interest rate. Some packages offer lower interest rates for a shorter duration, but remember that a shorter duration means a higher amount to repay each month.
Look out, too, for exclusive promotions that can help you save money via vouchers, fees waivers and special interest rates.
When in doubt, SingSaver's comparison tool helps you quickly and easily find the best personal instalment loan package for you.
How does a personal loan help you get out of debt?
Let's say your relatives stepped in to help finance your family's expenses earlier in the year. You're back on your feet, and have been slowly paying your relatives back.
With Chinese New Year looming, you still owe a few thousand dollars.
A personal loan can provide you with the funds to wipe the slate clean for the Lunar New Year, while at the same time returning what you owe to your relatives. Opt for a longer repayment period to make it easier to manage your cashflow as you pay off your loan every month.
Read these next:
Personal Loan Promotions In Singapore 2021
Standard Chartered CashOne Personal Loan Review: Probably The Lowest Interest Personal Loan You'd Find
5 Ways to Get the Highest Credit Score in Singapore
What Should You Do If You Can't Pay Your Credit Card Bill?
What is a Debt Consolidation Plan And How Does it Work In Singapore?