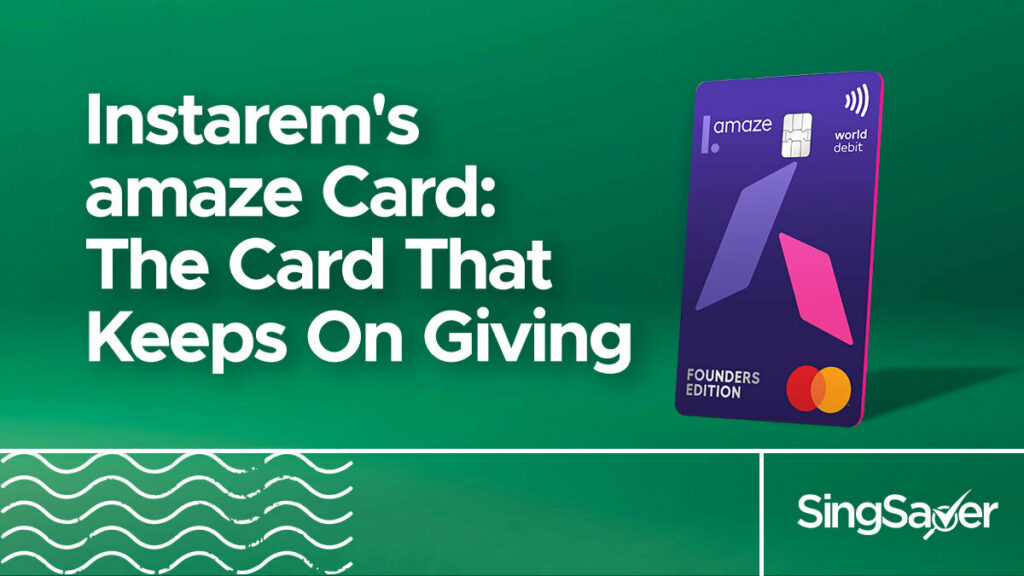 Want to earn extra cashback on your expenses? Instarem's amaze card lets you do that (and more!) at no extra cost. Find out how you can level up your rewards game with this, well, amaze(ing) card.
Nobody said decluttering your wallet and stretching each dollar you spend online and in-store have to be arduous chores: you can rely on Instarem's amaze card for maximum results with minimum effort.
Created for the modern-day digital native with multiple cards, Instarem's amaze card is a trailblazer in its field.
Sounds too good to be true? It really isn't. Instarem's amaze card is that game-changing if you know how to use it to your advantage.
Read on to learn how you can incorporate this card into your own rewards journey to take it up a notch or two.
#1 Link up to five Mastercard cards
Offering utmost convenience, Instarem's amaze card lets you roll a maximum of five Mastercard debit or credit cards into one that you can take with you anywhere, anytime.
Apart from helping you declutter your wallet, Instarem's amaze card is fabulous if you prefer not to rely solely on credit cards for your purchases (i.e. limit your credit card spend to avoid racking up credit card debt). Simply link a mix of debit and credit cards to have them with you at all times!
It's easy to track your spending, too. All you have to do is set your preferred card and track your expenses on the Instarem app.
Unlike YouTrip or the GrabPay card, there's no need to top up your amaze card prior to using it online or in-store. Simply follow these easy steps to start using your amaze card:
Activate your amaze card through the Instarem app
Link your preferred Mastercard cards
Indicate your default card
Use your amaze card
You can use the amaze card to pay for your online transactions even before you receive the physical card.
Just take note that Instarem's amaze card is currently not compatible with mobile wallet platforms like Apple Pay and Google Pay. You aren't able to link the GrabPay Card to your amaze card for now but definitely keep your eyes peeled for future developments!
#2 Double-dip rewards the straightforward way
Instarem's amaze card is truly user-friendly and rewarding. It lets you stack up on rewards with 1% cashback on top of all the rewards that your current cards have to offer. This holds true as long as your amaze card transaction is S$5 and above.
Double-dipping rewards really doesn't have to be difficult or expensive. It can be done the simple, free way if you utilise Instarem's amaze card perks and features to your advantage.
Is there any catch? You are eligible for cashback once you've made cumulative transactions of at least S$500 per calendar quarter. The S$500 minimum spend criteria is very easy to hit since you can use your amaze card to pay for anything and everything, including subscriptions like Netflix and Spotify, online shopping, groceries, dining and food delivery and more.
#3 No fee for getting Instarem's amaze card
Why should you seriously consider jumping on the amaze card bandwagon? Because it's absolutely free; there is no fee charged for getting your very own amaze card.
By extension, that also means the 1% cashback you can earn on your transactions comes at no extra cost to you so long as you meet the quarterly spend requirement and that your amaze card transactions are S$5 and above.
The maximum cashback you can receive from using the amaze card is capped at S$100 per quarter (i.e. S$400 per year) — not a shabby sum considering it's literally attainable 'free money' for you.
Aside from laying hands on the sweet 'free' cashback, you can enjoy a whole host of priceless, curated Mastercard World Debit tier privileges with Instarem's amaze card. Some examples include zero liability protection, e-commerce protection, exclusive discounts on rides, food delivery, travel and online shopping and more!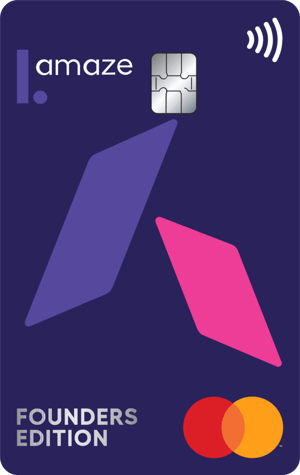 #4 Competitive FX rates and no foreign currency transaction fees
Have a penchant for doing your shopping on international e-commerce sites like Amazon, Taobao, iHerb, eBay, ASOS, Alibaba.com and more? Save on foreign exchange rates and fees, pronto.
Instarem's amaze card lets you spend globally and pay locally with competitive foreign exchange rates based on Reuters' rates. In addition, no associated foreign currency transaction fees will be tacked on to your shopping bills when you use your amaze card to pay in foreign currencies.
Another noteworthy Instarem perk? You can use the Instarem app to securely remit money overseas at wallet-friendly rates anytime, anywhere. Everything is transparent — you can get an estimate of what the money transfer is going to cost, including the rate and fee that Instarem will charge. Simply fund your Instarem account via PayNow or bank transfer before sending the money to your recipient. Easy peasy!
#5 Generous spending limit of S$25,000 per receipt
Instarem's amaze card offers a generous spending limit of up to S$25,000 per receipt. For the majority of us, this limit is more than sufficient.
That said, keep in mind that how much you can actually spend is subject to your linked card's respective credit limit (which in turn depends on your annual income). The Monetary Authority of Singapore caps this at up to 4X your monthly salary if your annual income ranges from S$30,000 to S$120,000. There's no regulatory limit if your annual income is S$120,000 or more.
Instarem's amaze card promotion
To sweeten the deal, new Instarem account users can snag a S$50 foodpanda voucher. All you have to do is be the first 500 and spend a minimum total of S$500 on the amaze card from 23 August 2021 12:01am to 23 September 2021 11:59pm. The foodpanda voucher is valid for three months.
Already a loyal Instarem user? The first 1,000 existing Instarem users will receive a S$10 bonus transfer coupon when they spend a minimum of S$500 on their amaze card from 23 August 2021 12:01am to 23 September 2021 11:59pm. This one-time use bonus transfer coupon can be used on your next money transfer (minimum S$500) by 30 November 2021.
Best Mastercard cards to pair with Instarem's amaze card for even more savings
Being digitally and financially savvy can go a long way in maximising the rewards you can potentially reap.
For a start, consider linking the following Mastercard cards to your amaze card to milk the most out of every dollar spent.
Enjoy 10X rewards or 4mpd: DBS Woman's World Card
Ready to say hello to 10X rewards (equivalent to 4mpd) when you shop online for clothes, workout equipment, grooming products, groceries, household essentials, electronics, order meals or even book staycations?
The DBS Woman's World Card — available to both women and men — is a strong contender if you make at least S$80,000 annually.
The best part? There's no minimum spend in order for you to start earning rewards of up to 10 DBS Points for every S$5 spent with the DBS Woman's World Card.
Here's a quick rundown on what this rewards credit card has to offer:
10 DBS Points (20 miles) for every S$5 spent on online purchases
3 DBS Points (6 miles) for every S$5 spent on overseas purchases
1 DBS Points (2 miles) for every S$5 spent on other purchases
Complimentary e-commerce protection for online purchases
The 10 DBS Points per S$5 spent applies to the first S$2,000 spent online per calendar month.
Enjoy unlimited 1.6% cashback: Citi Cash Back+
The Citi Cash Back+ is for you if you want to earn fuss-free 1.6% cashback for literally everything you spend on, anytime and anywhere (excluding bill payments). There's absolutely no need to track your spend categories when you charge your purchases to Citi Cash Back+.
It requires no minimum spend and has no cap on how much cashback you can earn. This is fantastic news for big spenders, small spenders and anyone in between.
That's not all. New Citi Cash Back+ card members can earn 4.5% cashback for up to the first S$5,000 spent in the first three months of getting the credit card.
Apart from having options when it comes to cashback redemption, you'll be pleased to know the cashback earned doesn't have an expiration date.
Enjoy unlimited 1.5% cashback with automatic redemption: Standard Chartered Unlimited Credit Card
The Standard Chartered Unlimited Credit Card is an easy-to-use cashback credit card that offers a flat rate 1.5% cashback on all eligible purchases. There's no minimum spend and no limit to how much cashback you can earn.
There's no need for you to track your spend categories or lift a finger when it comes to redeeming your cashback. The cashback earned on your eligible spend in each statement cycle will be automatically credited into your card account in the next statement month.
If you've parked at least S$100,00 in your Unlimited$aver account, you can look forward to doubling your cashback earned on purchases charged to your Standard Chartered Unlimited Credit Card. This bonus 1.5% cashback is capped at S$100 per month!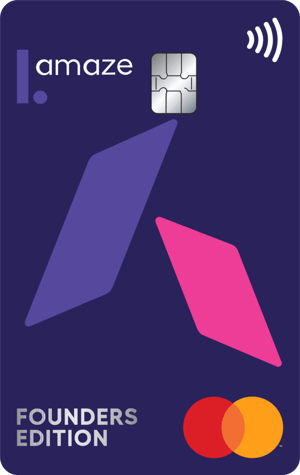 This article is written in partnership with Instarem.
Read these next:
Credit Card Comparison: Amex True Cashback vs Citi Cash Back+ vs SCB Unlimited
Credit Card Combo: Why Pair DBS Woman's World Card & DBS Altitude
Do Credit Cards Still Have A Place In Your Life?
Ultimate Guide To Digital Multi-Currency Accounts (2021)
So, What's The Difference Between PayNow And PayLah!?