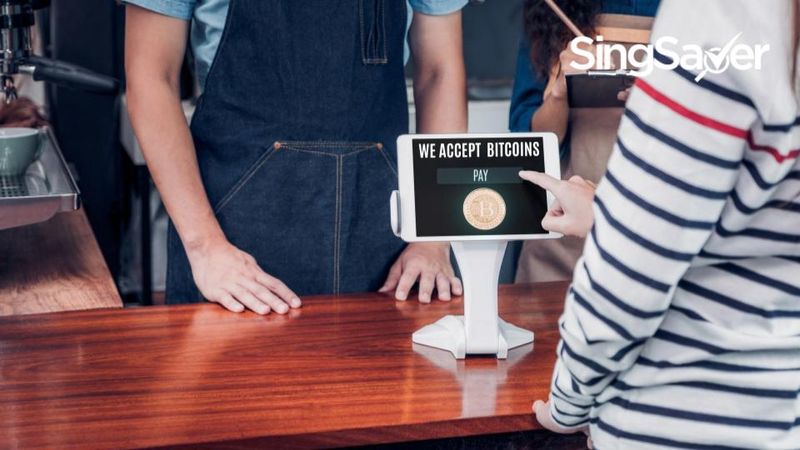 Unless you've been living under a rock, you must have heard of cryptocurrency by now. Even if you don't understand terms like blockchain, mining, and hodling, you'll at least have read in the news about the spectacular rise (and fall) of bitcoin, ethereum and other virtual currencies.
Despite its increasing proliferation, there aren't actually all that many ways to spend cryptocurrency in the real world. Sure, you may run into the odd shop displaying a "bitcoin accepted here" sticker but, for the most part, investors have to convert their coins into fiat currency before spending it.
That's what one company is attempting to solve with the Crypto.com Visa.
What is the Crypto.com Visa?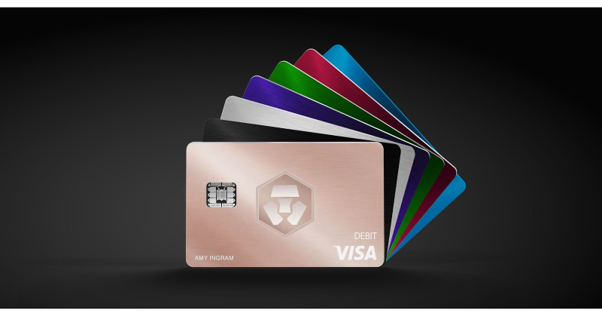 The Crypto.com Visa is a prepaid metal card offered by Crypto.com, a Hong Kong based startup founded in 2017. It allows cardholders to spend cryptocurrency in the real world wherever Visa debit cards are accepted.
On the surface, the card sounds like a great travel companion. It offers zero foreign currency transaction fees, interbank exchange rates, free ATM withdrawals and, for selected versions, free lounge access. It even throws in some lifestyle benefits like free Netflix and Spotify subscriptions.
But before you rush out to get one, there's one very important concept you need to understand: staking.
What is staking?
In one sense, the Crypto.com Visa is absolutely free. To get one, you simply need to "stake" (i.e buy and hold) a certain amount of CRO for at least 6 months. CRO is a token created by Crypto.com, which is traded on numerous cryptocurrency exchanges.
The type of Crypto.com Visa you get depends on how much you're willing to stake. Here are the five different options:

Obsidian Black: 5 million CRO ($412,500)
Frosted Rose Gold/Icy White: 500,000 CRO ($41,250)
Royal Indigo/Jade Green: 50,000 CRO ($4125)
Ruby Steel: 5,000 CRO ($412.50)
Midnight Blue: Free (plastic card)
*Prices as of February 2021. Crypto prices are extremely volatile and subject to large changes over a short period of time.
After 6 months, you're allowed to unlock your stake and sell it, while still maintaining your Crypto.com Visa (you lose some card-specific perks if you do, however).
I hope most of you see the risk inherent in the proposition. After 6 months, you could walk away with a free metal card and assorted travel benefits. Or you could have a heavily underwater position of up to a quarter of a million dollars. It all depends on how CRO performs.
For context, here's the historical price performance of CRO ever since it launched in 2018. Notice the soaring high and the perilous low. CRO hit an all-time high of almost $0.18, and then crashed to $0.06 just two months later.
Do you think that's the kind of volatility you can stomach? More importantly, do you think that's the kind of volatility you're willing to endure for the benefits of a CRO Visa?
What benefits does the MCO Visa have?
The benefits of the CRO Visa depend on the card you hold. At the highest tier, the 5 million CRO Obsidian Black boasts 100% rebates on Spotify and Netflix, 10% rebates on Expedia and Airbnb, 8% cashback on all other spend and unlimited lounge access for the cardholder and a guest.
At the entry level, the free Midnight Blue offers a mere 1% cashback on all your spending, easily outgunned by traditional cashback cards like the Maybank FC Barcelona or Citi Cash Back + (both 1.6%).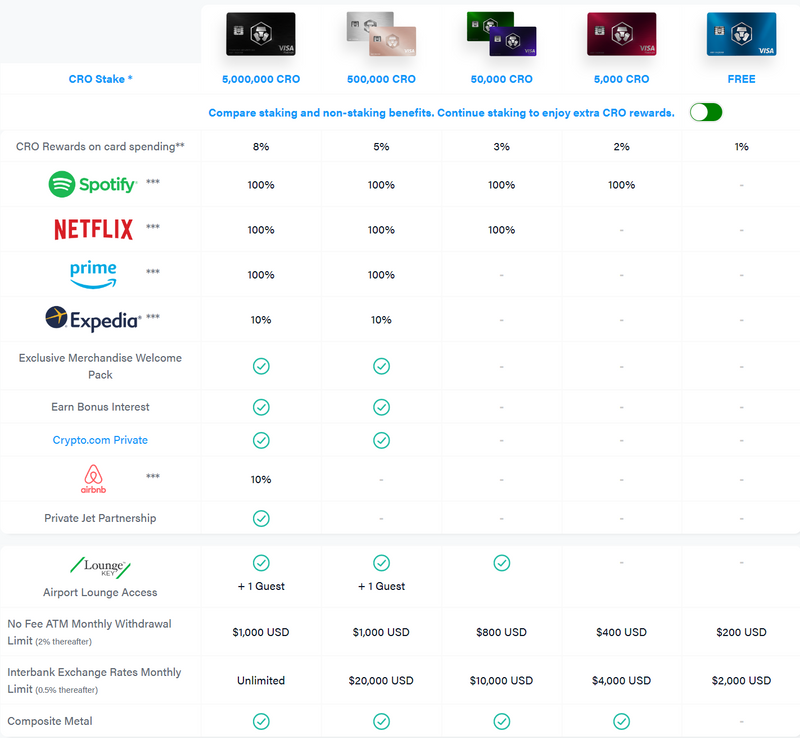 Although those rebates sound great, keep in mind they're subject to the following monthly caps:
Spotify: US$12.99
Netflix: US$13.99
Expedia: US$50
Amazon Prime: S$12.99
Airbnb: US$100
Moreover, some of these benefits only continue as long as you stake. Once you unlock your stake, the picture changes: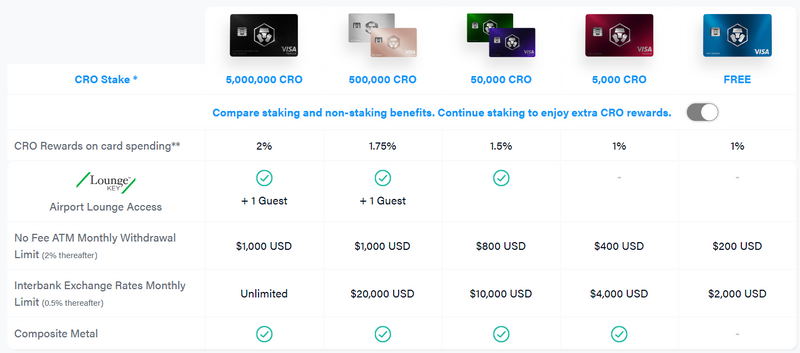 You'll still enjoy unlimited lounge access on the Royal Indigo/Jade Green card and higher, but gone are the Spotify, Netflix, Expedia, Amazon Prime, and Airbnb rebates. Your cashback on all other spending also drops from 3% to 1.5%.
The mechanics of the benefits mean you'll need to stake to get the most out of the MCO Visa. But, in my mind, the rewards simply don't justify the risk. If I really wanted lounge access, there's no shortage of credit cards on the market, which provide that.
If I needed a card with zero foreign currency fees and access to interbank rates, I could get a Revolut. And although free Spotify and Netflix sound enticing, all it takes is a small drop in the CRO price to erase the value of any benefit I may have derived.
It's one thing if you get a Crypto.com Visa because you were investing in crypto anyway and wanted to get some additional perks at the same time. But to get an MCO Visa because of the perks? That's a much more marginal proposition for me, given the risks involved, and how you can get similar benefits elsewhere.
Conclusion: Is the Crypto.com Visa right for me?
If you already dabble in crypto and are well-versed in the inherent risks, then an Crypto.com Visa allows you to bridge the gap between fiat and virtual currencies. It gives you an option to easily spend your crypto in the real world wherever Visa cards are accepted.
However, if you're new to crypto, my advice would be to gauge your risks and stay away from this. Crypto is unlike other traditional investments where there are fundamentals to analyse and safe havens to park your money. Yes, you could get lucky and earn back your investment numerous times, scoring a free metal card (and possibly unlimited lounge access for life) in the process.
But let's be honest: crypto is an unpredictable beast. No one knows for sure where the market will go. Is that really the kind of risk you're willing to take?
Read these next:
How Does Cryptocurrency Work? A Study in Bitcoin
What Place Does Cryptocurrency Have in Your Portfolio?
Best Cashback Credit Cards In Singapore 2020
3 Reasons Why Singapore's STI ('Super Terrible Index') is a Bad Passive Investment Strategy
Complete Guide To CPF LIFE: Facts, Myths And How To Make It Work Harder
---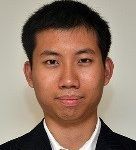 By Aaron Wong
Aaron started The MileLion to help people travel better for less and impress "chiobu". He was 50% successful.
---