---
Every spending situation is unique. SingSaver assembles the 'Best For' list, so you can decide what's best for you.
---
So you've heard about Bitcoin, Ethereum and Dogecoin giving their investors some truly incredible returns. If you're feeling major FOMO, here are some of the best cryptocurrency exchanges available for aspiring crypto-investors in Singapore.
Cryptocurrencies need no introduction. They've been all the hype over the past year, with Bitcoin's prices skyrocketing to S$88,244 per coin in April 2021. Other cryptocurrencies like Ethereum and Cardano hit all-time highs during the same period of time as well. It's no wonder that everyone wants to trade cryptocurrency now.
What's more, cryptocurrency is starting to gain greater acceptance among financial institutions and merchants worldwide. And in the South American nation of El Salvador, Bitcoin is even considered as legal tender. Ditto for the Swiss canton of Zug, where tax payments can be made using Bitcoin or Ethereum.
However, before we dive into cryptocurrency exchanges, we would like to mention that trading or investing in cryptocurrency isn't for everyone. Cryptocurrencies are best known for their extreme volatility and of course, their crazy growth, particularly over the past year. You'll need to have a higher risk tolerance as compared to traditional assets like stocks or bonds.
P.S If you're completely new to the cryptocurrency scene, read this guide to cryptocurrency investing to get yourself up to speed before opening a cryptocurrency exchange account.
How to trade cryptocurrency in Singapore
Firstly, you'll need to open an account with a cryptocurrency exchange. Even if you currently have a cold or hot wallet on hand, you'll still need an account with a cryptocurrency exchange. Think of it as your online brokerage account that allows you to invest in stocks, bonds, ETFs, and more.
Via a cryptocurrency exchange, you'll be able to trade any coin that the platform supports. This is much like how you'll trade shares with your online brokerage account, so fret not about the process. It's more familiar than you think it is.
At this point, you might be wondering: Can't I just use a stock brokerage account? Why do I need to sign up with a separate platform?
Unfortunately, you can't ... at least, not in Singapore. Popular American online brokerage Robinhood allows users to trade cryptocurrency alongside stocks, options, and more, but it's an exception rather than the rule. For now, you'll need the specialised services of a cryptocurrency exchange.
For certain cryptocurrency exchanges, you might also require a separate platform to help you transfer your Singapore dollars, such as Xfers. Not all exchanges accept direct deposits in Singapore dollars but expect that number to dwindle due to the Lion City's favourable cryptocurrency regulations.
Finally, funding your cryptocurrency exchange account with your credit or debit card might be possible, but be aware of the fees incurred. Likewise for cryptocurrency purchases via a credit or debit card.
Back to top
Overview of cryptocurrency exchanges
Crypto exchange
Features
Luno
- Supports 6 cryptocurrencies
- User-friendly and easy-to-use UX
- Full score on Customer Satisfaction
- Repeat Buy Feature to schedule dollar-cost averaging
- 24/7 free access to Luno Discover
- Flat transaction free of 0.75%
Gemini
- Supports over 40 cryptocurrencies
- Can trade crypto against fiat monies
- All-in-one platform that allows you to earn interest on crypto holdings via Gemini Earn
- Up to 1.47% on your order amount per transaction
Coinhako
- Supports over 40 coinsSeamless ban transfers
- Purchase cryptocurrencies via credit or debit cards
- Attractive user reward programme
- Flat 1% trading fee3% card processing fee levied per transaction for credit or debit card purchase
Coinbase
- Supports 91 cryptocurrencies
- Ability to schedule recurring dollar-cost averaging cryptocurrency purchases
- Insured up to US$250,000 by the Federal Deposit Insurance Corporation (FDIC)
- 3.99% processing fee when funding your account via credit or debit card
- Trading fee ranges from 0.04% to 0.5% of total trading volume in USD
Huobi
- Supports 379 cryptocurrencies
- Trading on Huobi's Global's P2P Market has no processing fees or other miscellaneous charges
- Huobi Earn allows you to generate interest on your cryptocurrency holdings
- Huogo Global allows for margin trading of up to five times leverage
- Trading fee of 0.07% to 0.2%
- VIP fee structure for high volume traders
- 3.99% processing fee when purchasing crypto with credit or debit card
Kraken
- Supports 86 cryptocurrencies
- High flexibility for advanced investors
- Leverage up to five times for 16 cryptocurrencies
- Rollover fees of 0.01% ro 0.02% for every four hours you hold a position after the first four hours
- Allows you to generate interest on your holdings by staking
- Kraken fee of 0.9% or 1.5%
Luno: Best for beginners and impeccable customer service
Number of cryptocurrencies supported
Currently, Luno only supports six cryptocurrencies, mainly Bitcoin (BTC), Ethereum (ETH), Ripple (XRP), USD Coin (USDC), Bitcoin Cash (BCH) and Litecoin (LTC).
Pros and cons
One of the biggest advantages that Luno can offer is its user-friendly and easy-to-use UX. It's extremely intuitive and doesn't require much hassle to navigate through its website. But if you need anything, their customer service is extremely helpful and can answer any of your questions. In fact, they are ranked with a full score on Customer Satisfaction by Forbes, and are one out of just five crypto exchanges to do so.
On top of this, it has a Repeat Buy Feature to dollar-cost average into crypto at anytime you want. You can schedule it beforehand so you don't have to buy in manually. With just a tap of a button, your buy-ins can be automated at any time or date that you like.
If you need any materials on crypto to help widen your knowledge, you'll be thrilled to know that you have 24/7 access to their crypto education portal called Luno Discover which is beginner-friendly and is absolutely free.
You don't have to worry about safety or security either. Luno has strong company credentials. Their headquarters are in UK, a subsidiary of Digital Currency Group (alongside Grayscale, Coindesk Genesis & Foundry) and serves more than 10 million customers internationally across more than 40 countries across Asia Pacific, Europe and Asia.
However, the only catch is that they currently only offer six coins, which means that they have a rather limited selection of cryptocurrencies on offer, compared to other platforms. This is because of their stringent token excellence to maintain consumer protection.
Fees and charges
Luno charges a flat transaction fee of 0.75%, and no charge for all SGD deposits through Bank Transfer or Xfers. However, they do charge a withdrawal fee of S$2 per transaction for any withdrawals made in SGD, while Xfers are free-of-charge.
Sign-up promotions
Sign up with Luno and share your unique invite link or referral code with your friends. When your friend deposit and buy S$200 in any cryptocurrency, both you and your friend receive S$30 worth of BTC each.
Their referral program is currently the most attractive in the market – one with the lowest barrier to entry for the highest rewards.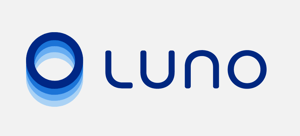 Gemini: Best for local bank transfers and earning interest
Number of cryptocurrencies supported
Gemini supports over 40 cryptocurrencies, including Bitcoin, Ethereum, Dogecoin, and more. Although that figure appears much smaller than Binance, Gemini allows for cryptocurrencies to be traded against fiat monies. This removes a lot of the hassle involved with transfers and improves liquidity on your end.
Pros and cons
Gemini's biggest advantage would be allowing users to trade cryptocurrencies against fiat monies, as mentioned earlier. You aren't restricted to utilising Singapore dollars to make trades either, with six other fiat monies to choose from. These include the US Dollar, Hong Kong Dollar, and Australian Dollar.
And like Binance, Gemini isn't just a cryptocurrency exchange. It's an all-in-one platform that allows you to earn interest on your cryptocurrency holdings via Gemini Earn, perform professional-level trades, and even store your assets in a proprietary cold wallet. You'd also be happy to know that Gemini Earn is available exclusively in Singapore and the USA.
Furthermore, Gemini is dedicated to security, clearly highlighting what measures it takes to protect the holdings and details of its users. These include the implementation of two-factor authentication, letting users create a list of approved addresses for cryptocurrency withdrawals, and multiple sign-offs before holdings are transferred out of its cold storage system.
However, Gemini has its weaknesses too. Firstly, trading volume on its platform currently hovers at around S$270 million. That is much lower than cryptocurrency exchanges like Binance and Coinbase and affects its liquidity. And for seasoned cryptocurrency enthusiasts who're looking to invest in more esoteric coins, you'll need to look elsewhere.
Fees and charges
Unfortunately, Gemini's fees and charges will require you to perform a bit of sleuthing because how much you pay depends on your fiat money of choice and platform used. If you're transacting on Gemini's mobile app in Singapore dollars, expect to pay anywhere from S$1.50 to 1.49% of your order amount per transaction.
Conversely, its ActiveTrader platform charges a different set of fees altogether, ranging from 0% to 0.35% of your transaction. Likewise if you're using Gemini Earn to generate interest on your cryptocurrency holdings. Expect to pay anywhere between 0.17% and 7.96%, depending on which cryptocurrency you're holding onto.
Fortunately, Gemini's deposit and withdrawal fees are easier to grasp. No deposit fees are charged, unless you're purchasing cryptocurrency via a debit card. In that event, 3.49% of the total purchase amount will be levied. As for withdrawal fees, these depend on the frequency of your withdrawals and the specific cryptocurrency that you're transferring out of your account.
This is something that you'll want to take note of, because fees can be hefty once you exceed ten withdrawals per calendar month. And if you're making more than a hundred Bitcoin withdrawals per month, expect to incur an additional layer of fees.
Sign-up promotions
Gemini is running a referral program as well, offering S$10 worth of Bitcoin once your referral buys or sells at least S$100 worth of cryptocurrency within 30 days of account opening. Both parties will be offered the S$10 worth of Bitcoin, creating an incentive for referred users to trade and for existing users to invite more people onboard.

Coinhako: Best for local bank transfers and trading in Singapore dollars
Number of cryptocurrencies supported
Local cryptocurrency exchange Coinhako supports over 40 coins, including Bitcoin, Ethereum, Cardano, and more. Like Gemini, Coinhako allows for cryptocurrencies to be traded directly against fiat monies, namely the Singapore and US dollars. Vietnamese Dong is supported as well, although you'll need to utilise Vietnamese Dong Tokens (VNDT) first.
Pros and cons
Being founded in Singapore means that Coinhako allows for seamless bank transfers, promising that it takes up to just one day for funds to show up in your account. Alternatively, you can use Xfers if you'd like to deposit cash into your Coinhako account within minutes. These deposit speeds allow users in Singapore to tap onto trading opportunities quickly.
And in January 2021, Coinhako allowed users to purchase cryptocurrencies via debit or credit cards on the Visa or Mastercard network. This further improves the cryptocurrency exchange's accessibility and brings it parallel with the best platforms in the market.
Additionally, Coinhako runs a rewards programme for users, disbursing points for daily logins and trades. These points can then be redeemed for trading discounts or cryptocurrencies, including Cardano, Dogecoin, XRP, and more. This is especially attractive for active cryptocurrency traders and incentivises them to stick with Coinhako.
However, Coinhako is not without its flaws. Although it's one of the oldest cryptocurrency exchanges in Asia, it suffered from a security breach in February 2020. A small number of users were affected and fully reimbursed thereafter, but it still raises questions regarding its security measures.
Furthermore, Coinhako doesn't reveal the exact security measures it takes.
Fees and charges
With convenience comes higher fees and charges. Trading fees are a flat 1% across the board, no matter if you're buying, selling, or swapping cryptocurrencies. For users who're trading smaller amounts infrequently, this doesn't really. However, active cryptocurrency traders might find this 1% quickly eating into their returns.
And if you're buying cryptocurrencies with your credit or debit card, a 3% card processing fee will be levied per transaction. For regular bank deposits, no fees are charged but if you're using Xfers for speedier transfers, you'll need to pay a 0.55% fee.
As for withdrawals, it's either S$2, VND 20,000, or US$15 depending on your desired currency.
Sign-up promotions
Coinhako runs a similar referral programme to Binance, allowing existing users who successfully refer new ones to earn 20% in trading fees. The best part? This 20% commission is paid out in real time.

Coinbase: Best for variety of cryptocurrencies and assurance
Number of cryptocurrencies supported
Coinbase supports 91 cryptocurrencies, including Bitcoin, Ethereum, Dogecoin, and more. You can even spend your cryptocurrency anywhere in the world via the Coinbase Card. Unfortunately, this is available only for Coinbase users living in the USA, so users based in Singapore will need to wait.
Pros and cons
Coinbase's longevity is admirable, founded in 2012 and becoming a publicly-listed company in April 2021. It has the distinction of being the first cryptocurrency exchange to be listed on a mainboard, providing users with a degree of confidence. To be precise, Coinbase is listed on the Nasdaq stock exchange with the ticker of COIN.
One feature that Coinbase boasts would be highly attractive for proponents of dollar-cost averaging: recurring cryptocurrency purchases. Be it daily, weekly, or monthly, there's no need to manually time the market if you're planning on investing in cryptocurrency for the long term. Simply set up a schedule for a recurring purchase and let the platform do the work for you.
With regards to security, users can sleep easy knowing that cash balances of up to US$250,000 are insured by the Federal Deposit Insurance Corporation (FDIC). Coinbase has purchased crime insurance too, protecting a portion of its digital assets against security breaches.
One major disadvantage of Coinbase would be its lack of support for Singaporean users. Singapore-based individuals can only fund their account via a credit or debit card, which will incur a hefty 3.99% processing fee. When coupled with the other fees that you need to pay, it doesn't bode well for users here.
Fees and charges
Speaking of fees, Coinbase isn't transparent for regular users. On top of the 3.99% processing fee for using your credit or debit card, there's a variable trading fee. This depends on how much cryptocurrency you're trading, ranging from 0.04% to 0.5%. Finally, there's a Coinbase Fee that's tacked on, depending on a number of factors.
Coinbase Pro users, on the other hand, can refer to a simple fee structure. The fees you pay depend on your total trading volume in US dollars across a trailing 30-day period. This ranges from 0.04% 0.5%, with no extra fees or charges being levied.

Sign-up promotions
No sign-up promotions for Coinbase are currently being run.
Huobi Global: Best for variety of crypto assets, currencies, and payments
Number of cryptocurrencies supported
Huobi Global supports a whopping 379 cryptocurrencies, putting it right behind Binance. These include Bitcoin, Ethereum, XRP, Polkadot, and more. Additionally, there are a variety of options available to exchange your cryptocurrency to fiat money and vice versa.
Pros and cons
Huobi Global has the chops to match the number of cryptocurrencies that it supports, boasting a daily trading volume of over S$8.1 billion. And true to the Global in its name, the cryptocurrency exchange allows you to make quick purchases and sales in a variety of currencies. For transactions in Singapore dollars, a Mastercard or Visa card is accepted.
If you'd like to avoid card processing fees and other miscellaneous charges, you can access Huobi Global's P2P Market. Transactions here can be performed via PayNow, TransferWise, or 58 other methods. This is especially useful if you prefer trading cryptocurrencies with USD Tokens instead of fiat monies.
Being one of the largest cryptocurrency exchanges out there also means that Huobi Global is able to offer a number of other tools for users. Its latest one would be Huobi Earn, allowing you to generate interest on your cryptocurrency holdings. Alternatively, if you're an advanced trader, you'd appreciate the ability to trade cryptocurrency features.
That's not all, though. Huobi Global allows for margin trading, granting leverage of up to five times, whether you're using USDT or Bitcoin. A Trading Bot feature is available as well, although it's still in its beta phase. You can set up the parameters manually or rely on Huobi Global's AI to automate the process.
Fees and charges
Huobi Global utilises a tiered fee structure that's similar to Binance. The more Huobi Tokens you hold, the lower your trading fees. This ranges from 0.07% for users who're holding onto 5,000 Huobi Tokens or more to 0.2% for users who don't own any Huobi Tokens. To put things into perspective, one Huobi Token costs approximately S$20.
Professional traders on the other hand, can access even lower trading fees after jumping through one more hoop. You're required to have at least 2,000 Huobi Tokens and have a certain trading volume for every trailing 30-day period. Trading fees for Pro tier users ranges from 0.0097% to 0.0462%.
Options and futures trades have a separate fee structure altogether. For the former, there's even a VIP fee structure for high volume traders. These are much lower than what Huobi Global charges spot traders but keep in mind that options and futures are designed for advanced investors.
Finally, if you're using your credit or debit card to make cryptocurrency transactions, expect an additional 3.99% processing fee.
Sign-up promotions
Huobi Global is currently running a promotion for new users who register and complete a set of tasks. Unfortunately, Singaporeans are not allowed to take advantage of this. Ditto for individuals living in mainland China, Venezuela, Iran, North Korea, Cuba, Syria, and Sudan.

Kraken: Best for advanced investors who want flexibility
Number of cryptocurrencies supported
Kraken supports 86 cryptocurrencies, including Bitcoin, Ethereum, Cardano, XRP, and more. This puts it in the middle of the pack and is more than sufficient if you aren't looking to trade newer cryptocurrencies or highly volatile coins.
Pros and cons
Kraken's strength as a cryptocurrency exchange lies in its flexibility, especially for advanced investors. The usual spot trading is possible, but you can also trade a variety of cryptocurrency futures, including Bitcoin/USD, Ethereum/USD, Litecoin/USD, and more. Seasoned cryptocurrency traders will also appreciate that Kraken allows for margin trading.
Leverage of up to five times is available for 16 cryptocurrencies and applies whether you're making a market or limit order. However, if you've come from the world of Forex or CFDs, you'd want to note the rollover fees for holding a position. 0.01% to 0.02% is charged for every four hours that you hold a position after the first four have elapsed. This is in stark contrast to the overnight financing you pay for Forex or CFD trades.
And akin to several other cryptocurrency exchanges on this list, Kraken allows you to generate interest on your holdings by staking them. This is available for 12 cryptocurrencies and you can expect an annual interest rate of 0.25% to 20%.
One disadvantage that Kraken has would be the number of fiat monies that it supports. It supports just seven currencies, including the US, Australian, and Canadian dollars. Furthermore, you'll need to watch out for the fees that are associated with making deposits, depending on the currency you pick.
Although this is laid out in a detailed manner on Kraken's website, it still isn't ideal for investors looking to make a quick deposit.
Fees and charges
There are several fees and charges to take note of when using Kraken, which will prove to be a double-edged sword. This might mean flexibility for investors but can also cause confusion, much like the aforementioned cash deposits' fee schedule. For example, there are two levels of fees when you're using the Instant Buy feature.
Firstly, a Kraken Fee of either 0.9% or 1.5% applies. Then, you either pay a 0.5% online banking processing fee or 3.75% + €0.25 fee if you're using a credit or debit card. Fortunately, a more traditional fee structure is applied if you're spot trading. Here, fees range from 0% to 0.2%, depending on your 30-day trading volume.
For users who're interested in trading cryptocurrency futures, fees are much lower, ranging from 0% to 0.05%. Again, this depends on your 30-day trading volume.
Sign-up promotions
No sign-up promotions for Kraken are currently being run.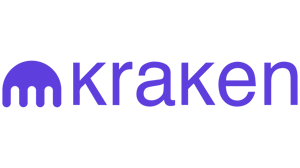 Which cryptocurrency exchange is best for me?
Determining the best cryptocurrency exchange depends on your needs. If you're looking at investing in newer or more esoteric cryptocurrencies, platforms that support hundreds of coins would be your best bet. They might not have the easiest deposit and withdrawal processes, but they make up for it in the variety of cryptocurrencies offered.
Alternatively, if you're new to investing in cryptocurrency, you might want to consider an exchange that allows for seamless deposits and a fuss-free trading system. Although the fees charged would be on the higher side along with a smaller selection of cryptocurrencies available, you still have an established set of coins to pick from.
Finally, experienced cryptocurrency investors might want to look at exchanges that offer more than just spot trading. Several exchanges even offer a way for your holdings to generate interest or be used like actual cash.
It all boils down to what you value the most and where you're at in your cryptocurrency investing journey. And you can always hop over to a new exchange if you're not satisfied with your current one, just like any stock brokerage out there.
---
In providing the above information, SingSaver is not to be construed as in any way engaging or being involved in the distribution or sale of any cryptocurrency or securities token ("crypto assets").
Neither singsaver.com.sg or the content on it is intended as securities brokerage or investment advice, as an offer or solicitation of an offer to sell or buy, or as an endorsement, recommendation or sponsorship of any company, trading platform or crypto asset; nor do we assume any risk or undertake any liability for the same. The content on singsaver.com.sg is for general information purposes only and does not review or include all available companies, products or offers.
---
Read these next:
A Keen Investor's Guide To Cryptocurrency (2022)
Best Brokerage Accounts To Start Your Investment Journey In Singapore
Investment Guide: SingSaver's One-Stop Investment Shop
Is The Crypto.com Visa Card Right For Me?
10 Things To Know About Tesla Before Investing In 2020's Hottest Stock