Singaporean parents in the 80's didn't spend as much on their babies and toddlers as Singaporean parents today.
This article was originally published in Dollars and Sense.
Have you ever wondered how much has changed in our world as parents today compared to the 80s? Life was simpler back with fewer parenting trends to indulge in.
The overused statement of "giving the best for our children" often get parents to spend more than they need to. Parents may feel the need to spend on things because everyone else is doing so, or because it promises to be "the best for their children".
Here are four significant trends today that didn't exist in the past.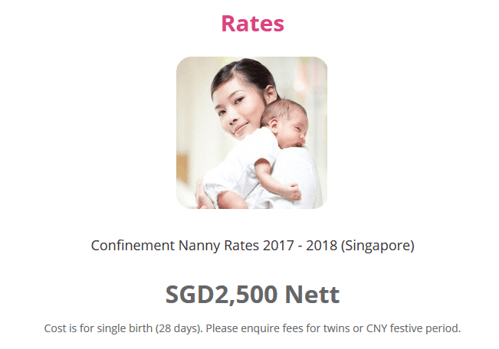 Trend 1: Confinement Nanny
A confinement nanny is a person who helps women ease into the role of being a mother. She takes care of the newborn baby and helps the mother in the restoration of health during the first 28 days after birth.
This includes primary duties like cooking nutritious confinement dishes and some chores related to the care of the baby such as cleaning the baby's clothes and milk bottles.
Back in the olden days, this role is usually taken care by our retired parents or parents-in-laws. In those days, people tend to retire earlier. These days, it's common to see grandparents who are in their 60s still working.
An experienced confinement nanny may cost anything from $2,500 to $4,000, depending on their 'popularity'.
Alternatively, you can still work out a schedule for both parents and parents-in-laws to take occasional leaves from work to help look after the newborn baby. New dads also get a 2 weeks paternity leave that would help tremendously in the absence of a confinement nanny.
Price Range: $2,500 to $4,000
Trend 2: Enrichment Classes for Babies
Enrichment classes for newborn babies or toddlers didn't even exist in the past. In those days, babies spend the bulk of their time eating, playing and sleeping.
With new scientific research showing how they could learn faster given the right circumstances, it's no surprise that there are now classes tailored to help babies in speech development, understanding numbers and colour and shape recognition.
Parents who want to give their children the best head start in life that money can buy can enroll them in these baby classes.
Price Range: $200 to $300 per month
Trend 3: Professional Baby Photoshoot
As the saying goes, "I wish I could freeze time or go back in time and watch my kids grow up all over again because it is just going by too fast."
Parents want to capture that picture perfect moment of their baby while they are still young. Some photo studios want to help parents in that aspect by providing packages to snap the monthly growth of their baby, and to provide extra services like bringing the studio to your doorstep.
Similar to wedding photo packages, you should be prepared to set aside a significant budget. Price range can be between $800 and $4,000, depending on the baby photography package that you are going for.
Price Range: $800 to $4,000 per month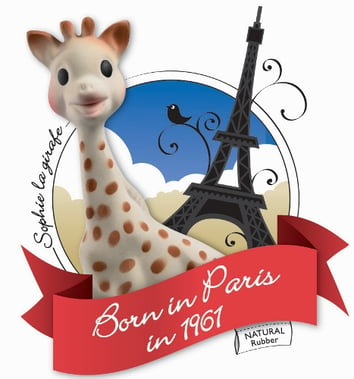 Trend 4: Designer Toys and Accessories
Branded accessories for babies are often backed up with technology or scientific findings that helps differentiate them from normal accessories or toys. As technology advances, even diaper bags or toys are made to enhance the growth of newborn babies.
A good example would be the Giraffe toy named Sophie, a $39.90 classic teether that has proven to help stimulates baby's senses while soothing them too. It is one of the world's most wanted toys by parents. You will realise as long as the product works wonders, parents today don't really mind burning a hole in their pockets, even if it's just for a toy giraffe.
Are you one of the parents with these items checked on your bucket list?
Use a credit card like the OCBC 365 Card so you can earn cashback from your purchases. You can find the best cash rebate credit cards for new parents at SingSaver.com.sg.
Read This Next:
Tuition Centres vs Private Tutors: Which Is More Cost-Effective?
Why Your Kids' Toys are Getting More Expensive Every Year
---
By Dollars and Sense
DollarsAndSense.sg is a website that aims to provide interesting, bite-sized financial articles which are relevant to the average Singaporean. Subscribe to our free e-newsletter to receive exclusive content not available on our website. Follow us as well on Instagram @DNSsingapore to get your daily dose of finance knowledge through photos.
---