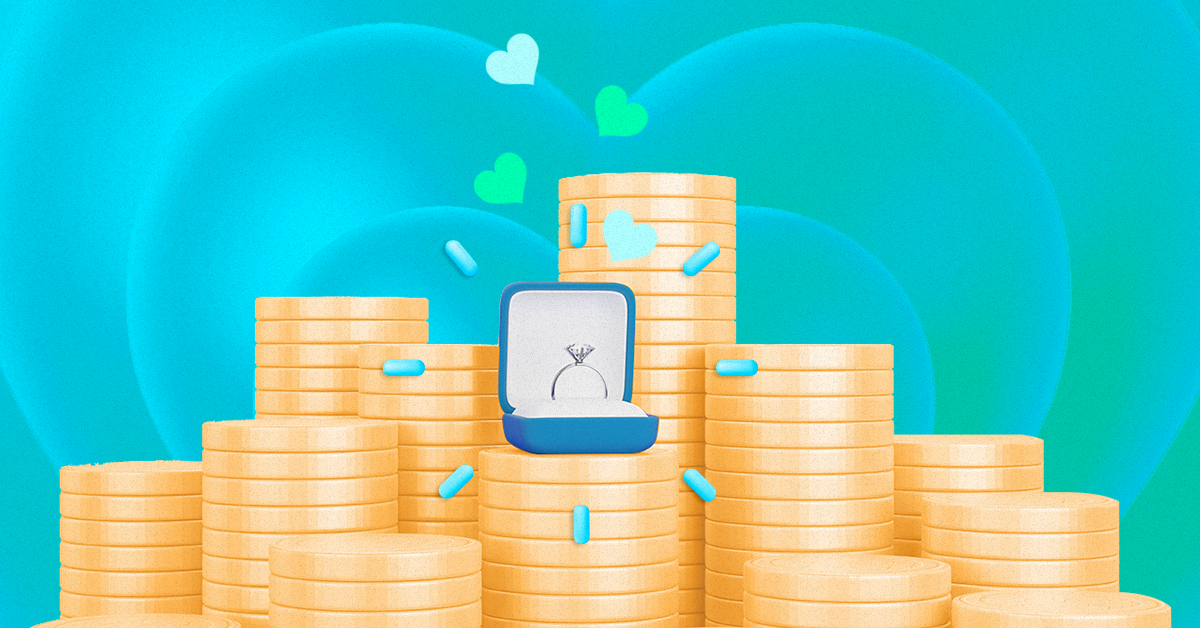 Does the rock on your finger mean true love or flashy gesture? We reveal what the price of your engagement ring really means.
Ah, engagement rings — the seemingly ultimate promise of commitment and one of the first steps into forever together as a couple. However, engagement rings don't come cheap. In fact, they're often the cause of many disagreements and squabbles arising between couples.
For instance, if you claim that the ring doesn't have to be valuable, you're unromantic and crass. If you claim it has to be expensive, you're materialistic and shallow. It's a fine line between right and wrong and even then, who's to determine which is the answer? Read on to find out the harsh reality of how engagement rings can make or break a marriage. We've also included some impeccable jewellery stores to purchase your engagement ring at.
The truth about engagement rings
It's often claimed that a diamond engagement ring is an "ancient tradition". It isn't at all.
The concept of a diamond engagement ring was actually a marketing ploy in the 1930s. DeBeers, once the world's largest diamond company, needed a way to raise the prices of diamonds to make more profits. They did this by artificially restricting the supply of diamonds, and convincing everyone that a diamond engagement ring was an ancient custom.
Although we don't agree with the crude commercialisation of rings over time, it is a fact of wedding 'tradition' as of now. So for those that still wish to conform to it, there's nothing wrong with it either.
To assess the quality of a diamond, many utilise the 4C's of carat, clarity, cut and colour. In Singapore, the average price range of a wedding ring is huge. It can cost anywhere between S$600 to S$100,000.
For the typical Singaporean couple, the retail price/budget for a standard engagement ring (0.5- to 1.0-carat diamond) would fall between S$1,200 to S$3,000. But of course, this differs from retailer to retailer and the figure can very well exceed this range.
🔎 The bulk of the ring's cost will probably stem from the diamond itself. Depending on its cut quality and carat, expect the price of a natural 1.0-carat diamond to cost from S$2,000 and a lab-grown 1.0-diamond to cost from S$1,000 (e.g. see Michael Trio).
Not all Singaporeans think this way, of course. But for those that want to celebrate the sentimentality of what rings have come to mean, we've put together a list of diamond boutiques and jewellery stores for your consideration.
Last updated on 29 August 2022. Prices are subject to fluctuations and changes without prior notice.
Where to find engagement rings
SK Jewellery (S$600 to S$11,000)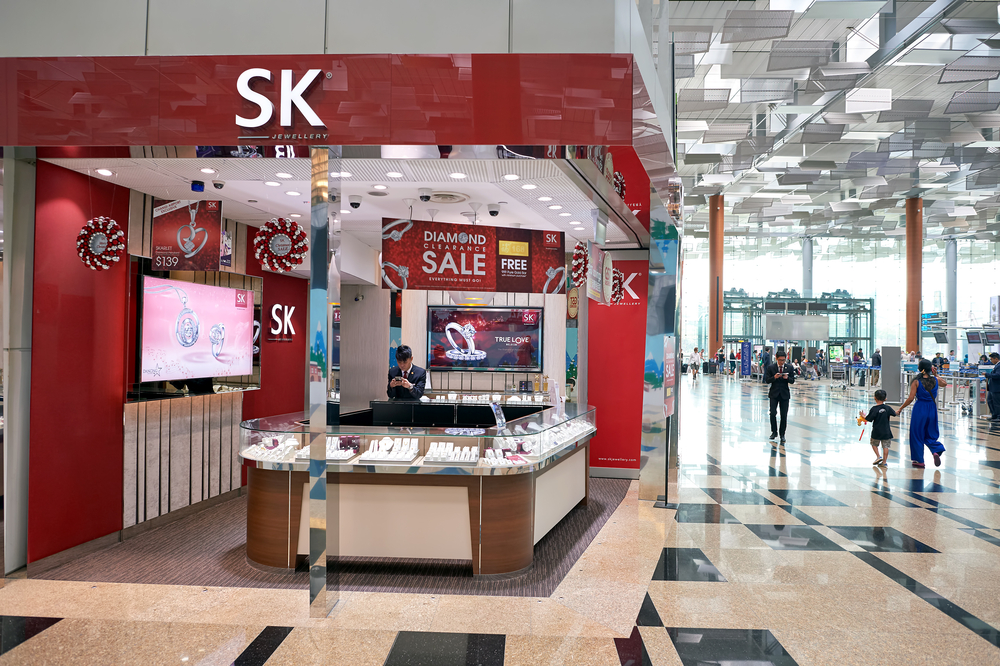 A common household name in wedding engagements, there's a reason why SK Jewellery is one of the most beloved, go-to jewellery stores in Singapore.
For S$999 onwards, you can declare a lifetime of devotion to your future spouse with their Radiant Devotion White Gold Diamond Ring. This 0.27-carat lab-grown, white gold diamond is perched atop an elegant, twirling 4-prong bypass that makes for a sophisticated look. It was specially released for Valentine's month, February.
Otherwise, their stunning Edelweiss Starlett White Gold Diamond Ring, a deluxe cluster of lab-grown 0.29-carat diamonds beheld in a twin bypass setting, is selling at S$599 (U.P. S$799).
Start browsing through the rest of their stunning collection of engagement rings here.
Promotion: 1-for-1 selected wedding bands designs for S$829 (U.P. S$1,558) per pair.
Address: Several outlets
Opening hours: Refer to outlet
E-mail: enquiry@skjewellery.com
Website
FB | IG
Carat 55 (S$800 to S$3,550)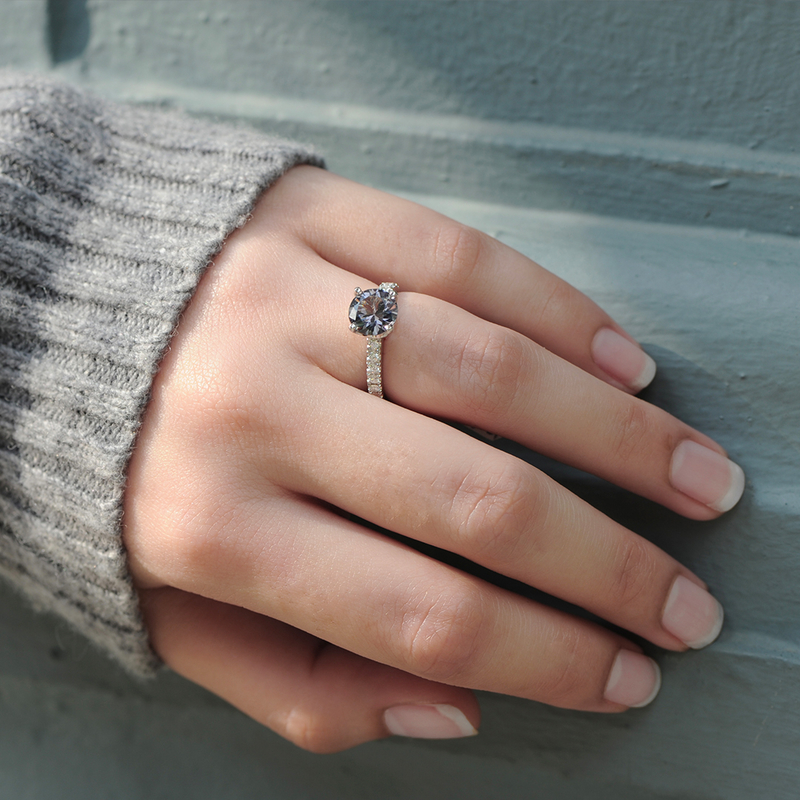 Dedicated to all things elegant, minimal and fine craftsmanship, Carat 55 is committed to delivering a premium experience to all lovely brides-to-be.
Possessing over 60 engagement ring styles to choose from, every ring setting is beautifully and uniquely designed to suit your style. Their cheapest setting, a 0.5-carat 18K Gold Adele Vintage Ring (from S$800), features a refined swoop of 4 prongs to mimic that of a crown.
On the other hand, their most deluxe 2-carat 18K Gold Diamond Bow (from S$3,550) affords a timeless and classic elegance through its diamond bow embellishment.
They also offer traditional Si Dian Jin Bridal Set for our Chinese couples looking to honour Teochew culture and heritage. To view their full collection, schedule an appointment with them.
As a boutique jewellery establishment, it's relatively more affordable than made-to-order selections from other brands like SK Jewellery.
Address: 5 Tank Road, Nagarathar Building, #01-03, Singapore 238061
Opening hours: Tuesday to Saturday (11am to 6pm)
Tel: +65 8223 5855
Website
FB | IG
Goldheart (S$988 to S$9,200)
Timeless, classic and sentimental, Goldheart is another crowd favourite when it comes to buying jewellery pieces in Singapore.
For those preferring made-to-order pieces, they feature 10 solitaire ring styles and one celestial ring style. Their 0.23-carat Round Diamond 14K Rose Gold Ring (encased by a heart-shaped fixture) is currently selling at S$988. Their most expensive piece would be their 0.51-carat Celestial Diamond Solitaire White Gold Ring (S$9,198), featuring the world's first 73-facet starburst diamond that's reminiscent of the brightest star.
Apart from those, you can also find a selection of modern and pure gold Si Dian Jin traditional sets.
Address: Several outlets
Opening hours: Refer to outlet
E-mail: enquires@goldheart.com
Website
FB | IG
---
Minimise your wedding expenditure woes by considering a personal loan to cushion some costs.
Michael Trio (From S$800)
For a more tailored experience, Michael Trio offers a comprehensive customisable ring interface on their website for you to select every fine detail of your engagement ring from start to finish.
Boasting an impressive selection of 64,000 base diamonds (without the ring) to view, you'll definitely be spoilt for choice.
Begin with the centre stone where you choose between earth natural diamonds, lab-grown diamonds, colour natural and colour lab-grown diamonds and even gemstones!
After that, you'll be redirected to the next page to 'set' your diamond stone in place in your preferred ring setting like solitaire, pave, and more supported by either 14K or 18K Gold.
A naked 0.3-carat natural earth diamond starts from S$334 while a naked 0.3-carat lab-grown diamond starts from S$437. Not forgetting the ring setting and embellishments, all in, the ring can easily hit S$1,000 and above. So choose within your budget carefully!
If online customisation isn't your cup of tea, feel free to schedule an appointment at any of their outlets for an in-person consultation.
Promotion: Buy 1 get 1 free — Purchase a customisable proposal ring (worth S$3,000) and enjoy a complimentary diamond pendant.

Valid till 28 August 2022
Address: Several outlets (Tanjong Pagar, JEM, Northpoint, Tampines)
Opening hours: Refer to outlet
Tel: Refer to outlet
E-mail: service@michaeltrio.com
Website
FB | IG
Vella Diamonds (From S$1,100)
Another completely bespoke ring boutique to check out is Vella Diamonds. Despite being a relatively new entrant into the market, they already boast an extensive collection of engagement rings of different shapes, sizes and colours to pick from.
Their website interface allows users to begin ring customisation from any ring component; so it's up to your complete discretion as to whether you want to start selecting from the diamond, gemstone or ring setting.
Their cheapest 0.3-carat round diamond starts from S$502 whereas their cheapest ring setting, the 18K White Gold Hebe Setting, starts from S$500. In total, the ring will cost about S$1,000 prior to GST and other fees.
What we especially like about their interface is the seamless 360° viewing option and a 'compare' button for those struggling to decide. Vella Diamonds is a true diamond in the rough for bespoke engagement rings.
Address: 21 Bukit Batok Crescent, Wcega Tower, #18-71, Singapore 658065
Opening hours: By appointment only
Tel: +65 8879 8888
E-mail: sales@velladiamonds.com
Website
FB | IG
Fonder Diamond (From S$857)
Once again, bespoke or custom-made diamond engagement rings emerge on top as the popular option among many Singaporean couples — Fonder Diamonds is no exception. In fact, they own a database offering over 100,000 diamonds, making it easy to find a diamond as close to perfect for you.
To create your engagement ring, simply select a diamond, a setting and then combine them to complete the set. Their diamond selection starts from 0.3 carats. Furthermore, their lineup of 10 diamond shapes consists of round, oval, marquise, pear, heart and more. Their selection of ring settings are equally as chic and classy.
For a bare 0.3-carat round K-colour SI2-clarity diamond, the starting price is S$357 onwards. You can even click onto each individual diamond listing to gain insight into their GIA reports. Meanwhile, a solitaire ring setting costs S$499 onwards. Together, the entire ring will sum up to roughly S$856 minimum.
By now, the bespoke ring process is fairly self-explanatory and Fonder Diamond's neat and savvy interface makes it even more intuitive. Besides the 4C's, their site filters even account for the diamond's polish, symmetry, fluorescence and certificate.
Don't forget to book a private consultation for the best viewing of diamonds in person.
Address: 250 North Bridge Road, Raffles City Tower, #29-02, Singapore 179101
Opening hours: Monday to Friday (10am to 6.30pm) | Saturday (10am to 6.30pm) | Sunday (closed)
Tel: +65 6991 0999
E-mail: customer@fonderdiamond.sg
Website
FB | IG
---
Can you really put a price on love?
Figuratively no, but realistically yes — in terms of engagement rings (don't even get us started on wedding bands and rings). At the end of the day, a diamond ring is just a piece of fancy rock on your finger selling for ostensibly exorbitant prices.
The price of an accessory can never accurately represent the nature of your relationship. If you decide to spend your life with someone, don't let it be on the basis of a financial transaction.
The reality of wedding budgeting
There are more significant costs to bear for wedding preparations such as your wedding solemnisations, ROMs, wedding gowns and suits, venue, pre-wedding and actual photography and the list goes on. And even at that, you can even afford to cut corners for some of these.
The gist of getting hitched is that it's not all rainbow and sunshine. Reality sets in and there are serious financial conversations to be had.
After all, it'll be hard to sustain a happy relationship when the mortgage is in arrears, supporting your child's education, and scrimping on food on most days. A rock on your finger is not going to remedy any of that.
The appropriate price is the one you can pay, and not be in debt for more than a month. That's the correct price.
Pro-tip: However much the engagement ring costs, use a cashback credit card like the Standard Chartered Unlimited Credit Card, so you can earn rebates and recover some of the costs.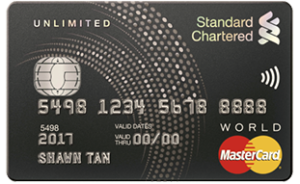 Alternatively, you may even consider taking up a personal loan to cushion some of the financial blow of your wedding. There's no shame in that, in fact, it's worse if you actually end up in debt.
But at the same time, don't ironically end up in debt because of a wedding loan. Let's not start off your new beginnings on the wrong foot.
Read these next:
7 Things Singaporeans Get Wrong About Gold Diggers
4 Signs You and Your Partner are a Bad Money Match
Cost Guide to Weddings in Singapore 2022
Planning a Wedding? Here's How to Earn the Most Miles Possible
Best Credit Cards to Use For Wedding Expenses
---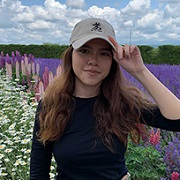 By Emma Lam
With a minor problem of 'itchy fingers' for flash deals and sales, Emma is on a lifelong journey to understand what being financially independent in adulthood means. That said, her inner child is still very much alive… with animals and gaming being her weaknesses.
---