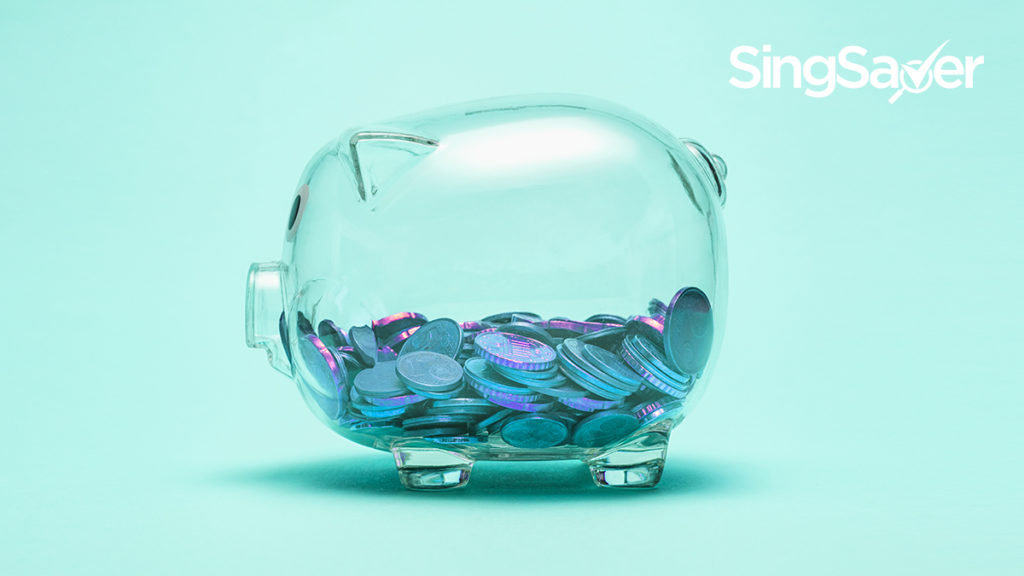 With a steady stream of COVID-19 government travel advisory trickling in, you might be taking one less overseas trip this year. But with a few extra hundred dollars saved, it's a good time to stock up on ideas to make your travel fund work hard.
People are now travelling more than ever, especially if their financial ability (not to mention annual leave) permits. Reports show that Singaporeans are spending more on their overseas travels. According to the latest Household Expenditure Survey, the average monthly expenditure on overseas travel increased from $260 to $340 since the previous survey was conducted between 2012 and 2013.
However, due to the ongoing coronavirus outbreak (COVID-19), companies have implemented work-from-home measures, governments have issued travel advisories, and your travel plans are most likely postponed or cancelled. COVID-19 has affected not just Singapore but several other countries, such as South Korea and Japan — usual holiday/work destinations for Singaporeans. The Ministry of Health (MOH) has also issued a travel advisory deterring travel to affected areas.
One less overseas trip could mean a few extra hundred dollars in your bank account. With your plans now put on hold, now is a great time to focus on your financial wellbeing. Not only do you have the money saved, you also have extra time on hand (and legit reason) to actually plan your finances.
So, here's presenting 10 financially prudent things you can be doing with this extra money saved thanks (or no thanks) to COVID-19.
1. Pay off outstanding bills
Part of adulting comes with paying your own bills. Many of these bills are a monthly affair, and could require you to take longer than a few minutes of your day to pay it off. Here are some bills best not be left outstanding.
Credit card bills: Credit card interest rate charges are known to be obnoxiously high. These bills can often snowball quickly and leave you in a mountain of debt. Once you start paying one bill, it becomes easier and more routine to continue paying off your future bills. For those that prefer to have their recurring payments automated, consider setting up GIRO for your credit card bills.
Telco bills: Besides paying your telco bill on time, you could also consider taking the extra time to read up on SIM-Only plans, that often come cheaper than postpaid plans with more data for you to use.
Insurance premiums: The cost of your insurance premiums could be a few hundred, or even a few thousand, dollars every year. Ensure that you continue to receive adequate coverage for you and your family by paying off your insurance premiums for the year.
High interest loans: You can use the additional money you have to pay off your high interest loans. However, do keep in mind that early repayment could result in additional charges. You could weigh the pros and cons of incurring those charges. Perhaps these charges could be a small fee compared to the interest you'd have to pay up if you held the loan for the entire tenure.
2. Beef up your emergency fund
Does your emergency fund have enough to cover you and your family for 6 to 9 months in the unfortunate event that you are unemployed?
If the answer is no, this is the perfect opportunity to set this money aside into your emergency fund. The purpose of having an emergency fund is to tide your family through difficult times when there is no income (in the unfortunate event of losing your job). Landing a new job could take weeks or even months. An emergency fund allows you the financial ability to continue paying bills and living the same lifestyle while you head out for interviews.
3. Start investing
When you're working from home, you save the time spent commuting to your workplace. It's a good call if you're finally thinking of investing.
Investment opportunities are aplenty and you could start growing your portfolio even with just $100. Put in that extra few hundred dollars in a regular savings plan, purchase an Exchange Traded Fund (ETF), buy a stock, or invest it with a robo-advisor. Take your own pick.
It's not about timing the market but time in the market. The earlier you start, the sooner you can tap on the power of compounding.
4. Grow money on money
Make the money that's sitting in your bank work for you.
Rather than earning a measly interest rate of 0.05% p.a., you could put in your savings into a high-yield savings account that earns you a good 2% p.a. at no risk at all! This can go up to even 3.88% p.a. when you meet all the bank's criteria.
Consider setting this money aside for big-ticket purchases such as your upcoming wedding or an epic trip in the future.
5. Reskill and upskill
Put your SkillsFuture Credits to good use by signing up for a course that you've always wanted to.
Keeping up with the changing times and demands of the economy was repeatedly emphasised during the Budget 2020. Amidst the economic slowdown as well as the reduced urge to travel, now is a great time to pick up a new skill. To help Singaporeans along with the journey to reskill and upskill, the government will top up $500 in SkillsFuture Credits to all Singaporeans aged 25 years and above in 2020.
A new $36 million training support scheme was also launched to give all freelancers a training allowance of $7.50 an hour when they attend courses under the SkillsFuture Series as well as selected sector-specific training programmes.
6. Top up your CPF
You can make a voluntary cash contribution to your CPF Ordinary Account (OA), Special Account (SA) or MediSave Account (MA).
The money in your CPF OA earns an interest rate of 2.5% p.a. while your CPF SA and CPF MA earns 4% p.a. The first $60,000 of your CPF cash (up to $20,000 from the OA) will earn you an additional 1% p.a. in interest. By topping up your CPF, you are also saving up for your future housing, medical, and retirement needs. When you top up your CPF Special/Retirement Account (or your loved one's CPF), you can also enjoy tax relief of up to $14,000.
Weigh in options carefully, though, when you draw up a list of the pros and cons of keeping your savings in your CPF SA.
7. Donate to registered charity
Donate to a good cause. Your money can go a long way for someone in need.
Some donations are also tax deductible, as you can get tax refunds on cash donations made to approved Institutions of a Public Character (IPC) or the Singapore Government for causes that benefit the local community.
For those that stocked up on too much food and supplies stricken by panic-shopping due to COVID-19, you can donate to places like the Community Shop @ Mountbatten, Food from the Heart, Willing Hearts and Food Bank.
8. Invest in your health
It may sound cliched, but health is wealth. Your few extra hundred dollars could be put to good use if you enrolled yourself into a new gym, a yoga class, a spin class or any fitness class that you fancy.
Gym memberships are not always expensive. There are many available in Singapore for less than $100 a month.
For those of you who prefer to work out on your own, give the countless fitness apps a try. These are perfect for you to weave into your routine in the comfort of your home, especially during COVID-19 when you are trying to avoid crowds at the neighbourhood gym.
9. Spend it on your family
If your family holiday plan has been derailed due to COVID-19, there are still other ways you can spend quality time with them in Singapore.
Choose from glamping or staycations, especially at hotels with low occupancy rates that make it easier to get a booking. Workshops are also a great way to spend a weekend afternoon. A pottery class or an art jamming class could well do the trick.
You could also be a tourist in your own country at a time when popular tourist locations are unlikely to be crowded. Even Prime Minister Lee Hsien Loong shared that it's a good time to visit (or revisit) our local attractions. For example, you can visit Canopy Park in Jewel now that admission is free from now till 31 March 2020. You can also visit the new Sembawang Hot Spring Park that features a foot bath, Floral Walk and more.
10. Finally, don't forget to treat yourself
Being financially prudent does not mean that you should scrimp and save on every penny.
Make time to heed to your wants and needs, especially when you have extra money in the bank. Get yourself that Apple watch that you always wanted. Or, that Scanteak coffee table that caught your eye. Or, a sous vide machine to get you started on your meal preps.
You could also make the most of your expenses by using credit cards that reward you with cashback, miles, or reward points. At the end of the day, just keep in mind that there should be discipline when it comes to your spending.
We can't tell, for sure, when the global COVID-19 situation will be under complete control or travelling overseas will be marked entirely safe. What we can advise, in the meantime, is that we still try to make the most of our time and work our finances. We'd probably thank ourselves later.
Read these next:
Will My Travel Insurance Cover Novel Coronavirus (COVID-19)?
COVID-19: Airline And Hotel Cancellation Fee Waiver Policies
Singapore Budget 2020: $800 Million For COVID-19 Recovery Package
Love In The Time Of Coronavirus: 6 Activities For Your Date Nights At Home
Food Delivery Promo Codes 2020: GrabFood, Deliveroo, Foodpanda, WhyQ
---
---