Enhance your knowledge in a diversity of areas, from digital marketing to culture, without paying a cent
To live a rewarding life, you need to constantly strive to be better. We're not talking about competing in the rat race. After all, where's the joy in that?
Instead, we mean improving yourself in a diversity of areas, in the quest to become a well-rounded individual with wide-ranging passions, experiences and knowledge.
If that sounds like an expensive pursuit – it's really not. Leverage on these free opportunities to discover a new interest area or gain knowledge of the unfamiliar, in exchange for nothing at all.
Understand the Digital World
Google Digital Garage runs a free online course to help you acquire the foundational knowledge of digital marketing.
If you think this is only useful knowledge for the marketing folks, think again.
We live in a digital world and since more than half the world's population uses Google, it helps to have an understanding of how things like SEO (Search Engine Optimisation) work.
For example, don't automatically think websites that show up at the top when you search for something are the most relevant to your topic. It could mean the website has maximised SEO strategies.
There are 26 topics in the whole course, but you don't have to finish everything.
You can be a casual learner, or you could work your way to a Digital Garage Certificate of Online Proficiency by completing each topic in succession.
Either way, the aim is to acquire knowledge to help you navigate the increasing complexities of today's online world.
Acquaint Yourself with Apple

Apple Singapore runs complimentary short classes at its flagship store at Orchard Road on how to use its products such as the iPhone, iPad Pro and Mac better.
All you need to sign up is an Apple ID.
Some of the classes are introductory stuff, such as learning about the Apple ID and iCloud.
But there are also classes that would pique the interest of more advanced users of Apple products.
For example, there is a class on how to use Documents, Presentations and Spreadsheets on a Mac.
For more creative types, its signature Music Lab series teaches you how to create your own sound with GarageBand on the iPad Pro.
And on their Sketch Walks, you go on a guided walk and learn how to use the Apple Pencil to draw.
Obviously everything is one big advertisement for their products, but if you already own an Apple something-or-other, why not gain professional proficiency?
Boost your Financial Knowledge
Knowing how to make your money grow is arguably one of the most important skills in life.
If you're a beginner at investment, SGX Academy, which is run by the Singapore Exchange (SGX), provides investor training to help you get better at it.
Many of the talks and seminars are free, and conducted in the evenings after office hours at the SGX Auditorium at Shenton Way so that it's convenient for busy working people to attend.
But you need to be quick to sign up, as spaces in the popular ones, such as The Basics of Investing, fill up quickly.
Discover the Natural World

Despite living in a densely urban city, greenery and accompanying biodiversity is everywhere around us in Singapore.
When something is right at your doorstep, you sometimes take it for granted.
But nature can easily be rediscovered or seen in a new light, thanks to a regular slew of free activities organised by NParks.
These activities range from guided tours of Sungei Buloh Wetlands Reserve where you'll be taught to spot shore birds and identify creatures living in the mud, to learning about the therapeutic properties of plants in Singapore Botanic Gardens' Healing Garden.
Some of the activities even include access to restricted areas, such a walk at Kranji Marshes that covers spots usually closed to the public.
At a time when the environment is under threat, it is more important than ever to develop an understanding and knowledge of the natural world.
Immerse in Culture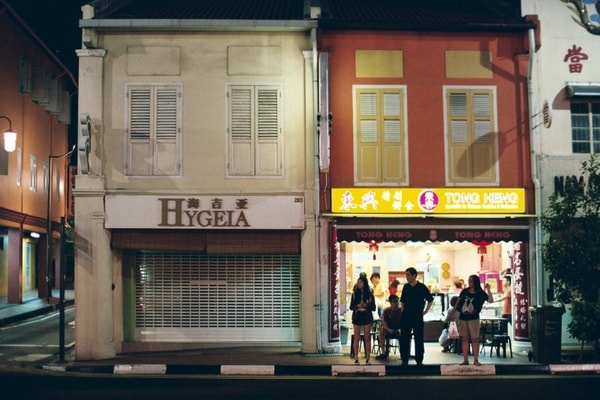 Singaporeans are not known to be cultural creatures, although things are changing now that public discussions on conservation are as popular as those on en bloc sales.
In a time of burgeoning cultural sophistication, your knowledge of the district of Tiong Bahru shouldn't be only that it's a hipster haven.
Take advantage of the Singapore Heritage Festival that runs from April 6 to April 22, and get familiar with the rich culture in your own backyard.
The festival is packed with free activities, including guided tours through districts like Geylang Serai, Toa Payoh and yes, Tiong Bahru, which is actually the site of one of Singapore's earliest public housing estates.
Tours to the Khong Guan Biscuit Factory and colonial bungalow Kinloss House are good to fill your Instagram feed with throwback photos, and at the same time deepen your knowledge about Singapore's history.
After all, a sense of culture is a hallmark of a learned individual – and learning from the guides on these tours is the first steps to getting there.
Learn to Meditate
Meditation has been endorsed by highly successful people as one of the secrets to their success.
The late Minister Mentor Lee Kuan Yew practiced it, and so does Oprah Winfrey.
Among its many benefits, meditating clears the head and opens the mind to new possibilities.
It teaches you to separate yourself from the noise of daily life and responsibilities, and listen to your inner self.
With "mindfulness" being one of the trendy buzzwords thrown about in the corporate world, there's no better time than now to understand what it means.
To learn how to meditate most effectively, you could pop in to free meditation classes run by organisations such as Brahma Kumaris Singapore and Sahaja Yoga Meditation.
---

By Alexa Fang
Alexa is a pop-culture vulture. She lives to read, write and travel, and decided long ago that life is stranger than fiction. When she's having croissant, she thinks in French. "31 Rue Cambon" is her favourite address, and she believes that money one enjoyed spending is never money wasted.