Venture off the beaten track to uncover these hidden gems in Japan, far from the maddening crowd.

Tokyo, Osaka, Kyoto, Hokkaido – these are some of the top-of-mind destinations people think of when they think holidays in Japan. But as frequent travellers (and even avid fans of Japan Hour) will attest, there is so much more of the country to be discovered on the outskirts of its most popular cities!
Sometimes, off-the-beaten-track destinations can prove more rewarding and enriching than those filled with tourist hordes. Here are some of the most beautiful places in Japan that you didn't know existed but now have to visit – whether it's for the amazing nature, rich culture, or delicious food.
---
1. Yakushima, Kagoshima: for fairytale forests
This amazing island just south of the Kyushu mainland is a designated UNESCO World Heritage Site, but it's still one of Japan's best-kept secrets.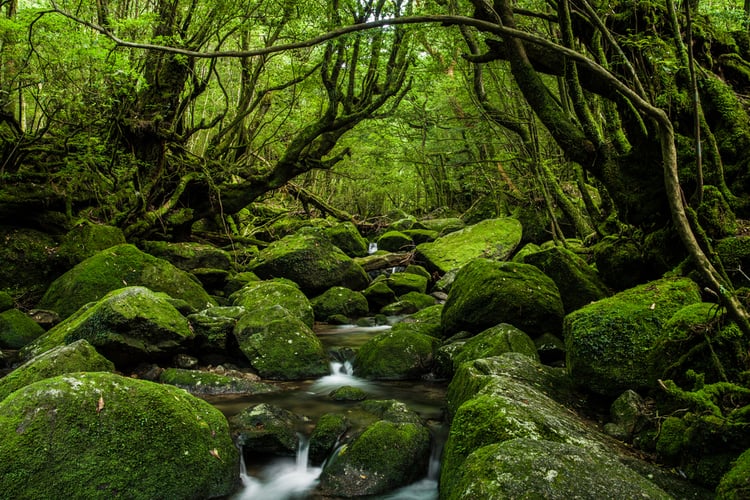 Yakushima is full of natural wonders you really have to see to believe. Pay pilgrimage to Japan's oldest tree, a Japanese cedar estimated to be over 7,200 years old; hike the Shiratani Unsuikyo ravine and its surrounding forests (so beautiful that they inspired Hayao Miyazaki's Princess Mononoke); and witness the island's famed loggerhead and green turtles nest at nearby Nagata Beach.
Travel tip: Nesting season runs from mid-May to August, with tiny hatchlings starting to appear from August to October.
When in Yakushima, be sure to try anything and everything sweet potato! Kagoshima prefecture is famous for growing some of the best sweet potatoes (satsuma-imo and anno-imo) in the country – try them baked, grilled, fried, or in ice cream and tart form.
---
2. Yaeyama Islands, Okinawa: for ocean-lovers
Divers will adore this cluster of untouched islands off the southernmost coast of Japan. The Yaeyama Islands are some of the most beautiful in Japan, boasting unspoiled beaches, deep blue waters, and pristine reefs.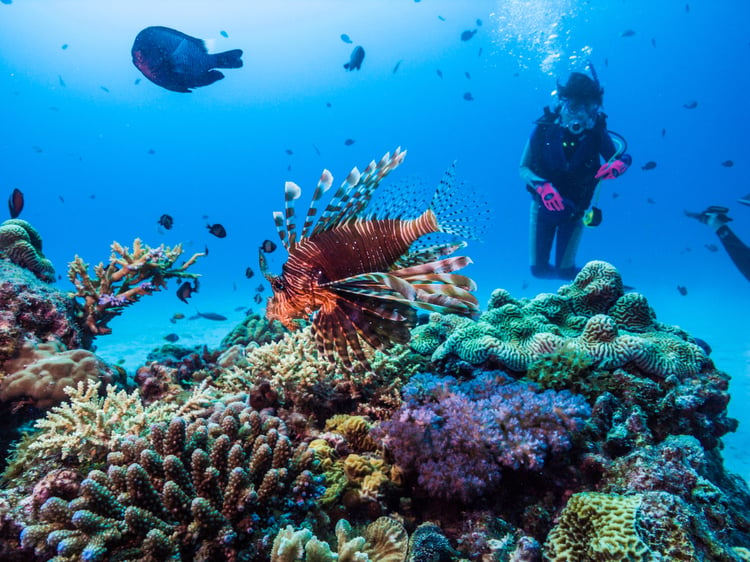 Of the eight islands, Ishigaki is one of the most popular (and populated), with Kabira Bay being one of the most popular places to visit – it's famous for the manta rays which congregate there in large numbers. Use it as a jumping off point to visit the other islands on day trips; Iriomote and Taketoni islands offer glimpses into traditional rural life in Japan with their well-preserved Ryukyu villages.
Travel tip: When in Okinawa prefecture, be sure to try their famous culinary export – salt. Try it in sweets and ice cream at Ma-suya, which has outlets all over Okinawa, including Ishigaki.
---
3. Iya Valley, Shikoku: for remnants of feudal Japan
Imagine dense forests, deep gorges, babbling brooks, and pristine hot springs. The Iya Valley offers all these and more.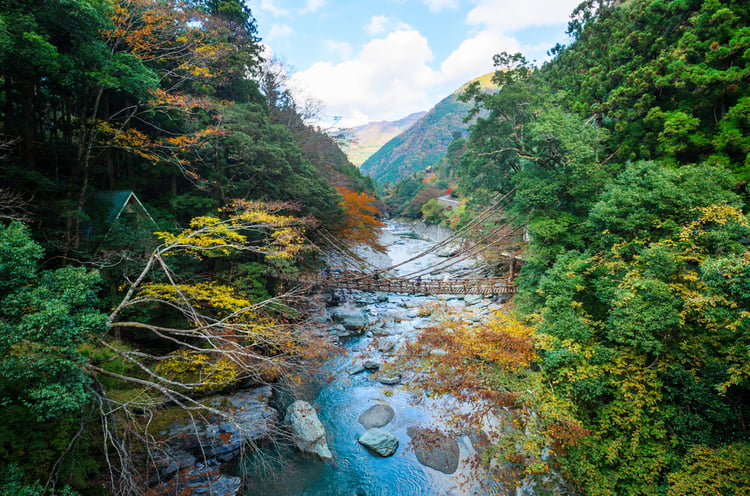 This remote, mountainous valley in western Tokushima Prefecture is located deep in the heart of Shikoku Island. Because of its secluded location, trekking here amongst the clean air and clear waters is an absolute treat.
The valley also holds historical significance – it is one of the last regions in Japan where the Taira Clan took refuge after losing the Gempei War (1180-1185), towards the end of the feudal Heian Period. Its rich history contributes to the truly unique experience of Iya Valley.
When in Tokushima, be sure to sample their signature Tokushima Ramen! Unique for its brown tonkatsu soup base (so coloured because of the Tamari soy sauce used) and raw egg topping, it's a nourishing, no frills dish that reflects the essence of the region.
Travel tip: A hearty recommendation when it comes to accommodation is Iyaonsen, a ryokan with open-air natural baths serving gorgeous locally sourced cuisine.
---
4. Lake Biwa: for tranquil waters
As Japan's largest freshwater lake, Lake Biwa is often considered to be the defining feature of Shiga prefecture. Lake Biwa's more secluded views on the western and northern coasts can be reached via the JR Kosei Line.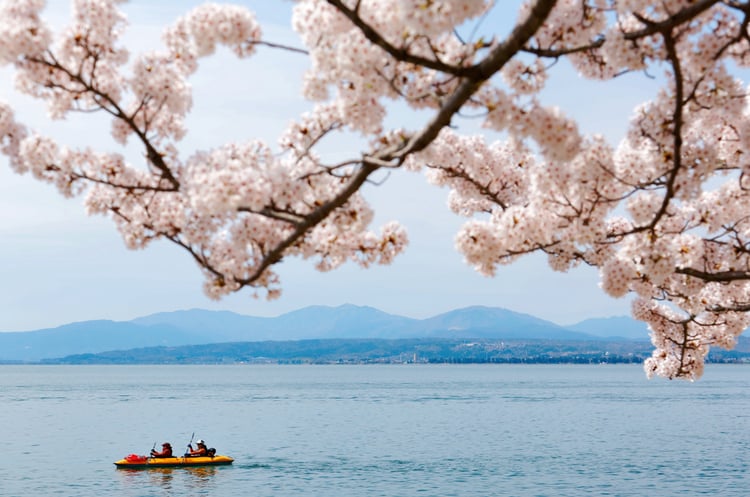 There are also a plethora of boats and ferries departing from Otsu or Hikone (small towns on the shores of Lake Biwa) to take you around the lake or tour its tiny picturesque islands. Navigate the waters yourself with activities like kayaking, stand-up paddling, windsurfing, and even sports fishing.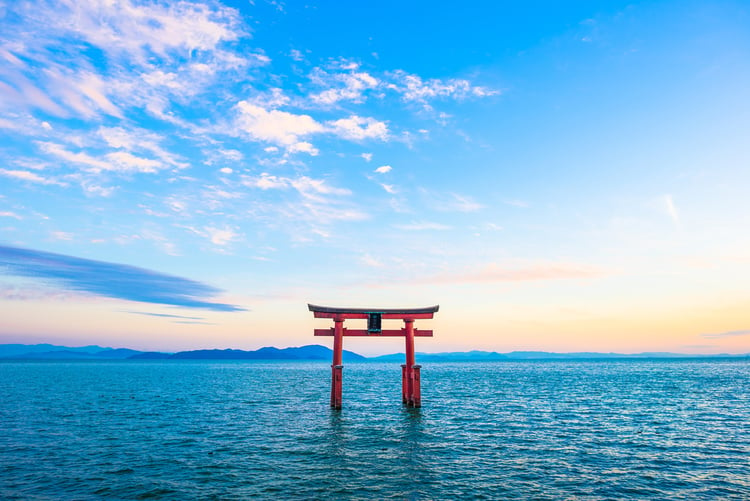 Travel tip: This remote and serene destination with its iconic torii gates is so beautiful, it's almost impossible to take a bad picture of it. Shooting at dawn or dusk will afford you the best lighting; high tides also give an ethereal feel of floating torii gates.
---
5. Mount Koya, Wakayama: for enlightenment
Widely recognised as one of the most sacred mountains in Japan, Mount Koya (or Koya-san) is also one of Japan's most magical destinations.
For over 1,200 years, the mountain has been the headquarters of the Shingon school of Buddhism, and is today home to more than 100 temples and monasteries. It's the perfect place to spend a night at a Buddhist temple for a truly unique, and maybe even enlightening, experience.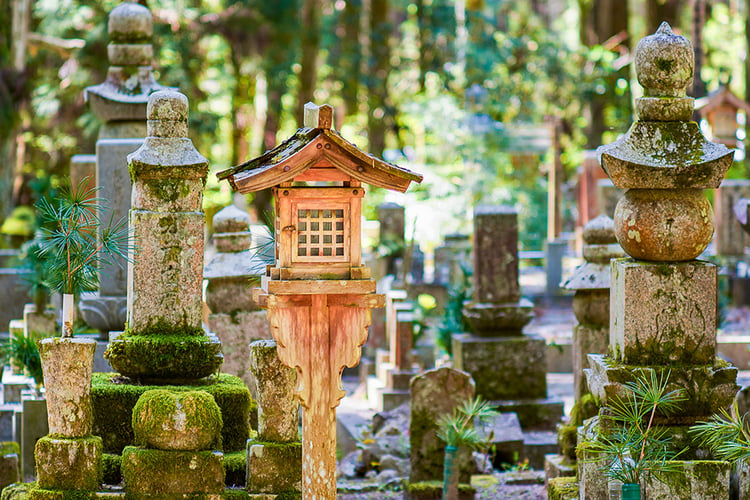 Those keen on a more spiritual encounter can visit some of the more famous attractions on the island: Okunoin Cemetery, Torodo Hall (with its 10,000 eternally-lit lanterns), and Kongobuji Temple.
Even if you're not a devotee, a visit to the Kongobuji Temple complex – headquarters of the Shingon sect – will still leave you in awe of its exquisitely-painted gilded sliding doors and Banryutei Rock Garden, the largest rock garden in Japan.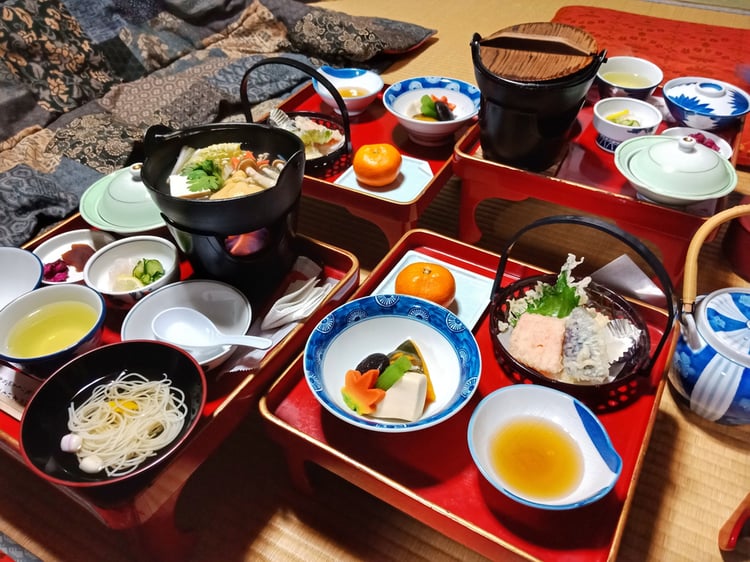 Travel tip: Stay a night at one of the monasteries and try a Monk-led morning meditation after a hearty vegan meal (called "shojin ryori").
---
But wait! Before you go...
Always be sure to keep your holiday covered with travel insurance. If you're travelling to Japan, Sompo has the perfect plan for you, especially if you're travelling to destinations that are off the beaten track – where it may be more challenging to seek emergency medical attention, or where you face difficulties in communicating your emergency due to a language barrier.
The Sompo GO Japan! travel insurance plan – the first of its kind in Singapore tailored for travellers to Japan – offers free translation services for anything you might need including ordering of food, asking for directions, making purchases, and lodging of police reports.
Most importantly, they have a 24/7 Emergency Assistance Japan Hotline with an English/Chinese-speaking officer who will assist to verify your location and medical condition, before sending you to a recommended medical provider. The plan offers cashless services at 740 clinics and hospitals across Japan, which means less hassle if you need to seek medical assistance on your holiday!
Another great thing about Sompo's GO Japan! plan is its extensive coverage – while most other travel insurance providers have exclusions for pre-existing conditions, pregnancy-related complications, and leisure sports, GO Japan! covers them all, including:
Unlimited medical evacuation & repatriation for pregnancy-related complications and pre-existing medical conditions
Amateur sports cover including tandem air sport and trekking up to 3,500m above sea level for all mountains
Up to $100 coverage for cancellation of ticketed events (first of its kind in Singapore!), including concerts, plays, sports events, and more
No aggregate limit for personal accident coverage under Family Plan
Sompo Travel Insurance Promo: Get exclusive cashless outpatient service while travelling in Japan upon purchase of Sompo Travel Insurance. Fulfillment by Sompo.

This article was developed in collaboration with Sompo.
Read these next:
10 Travel Bucket List Experiences That You Should Buy Travel Insurance For
Public Holidays in Singapore 2020
Travel Insurance: Does It Cover Redemption Bookings By Air Miles?
Top 6 Air Miles Credit Cards in Singapore 2019
5 Times You Wish You Had Bought Travel Insurance