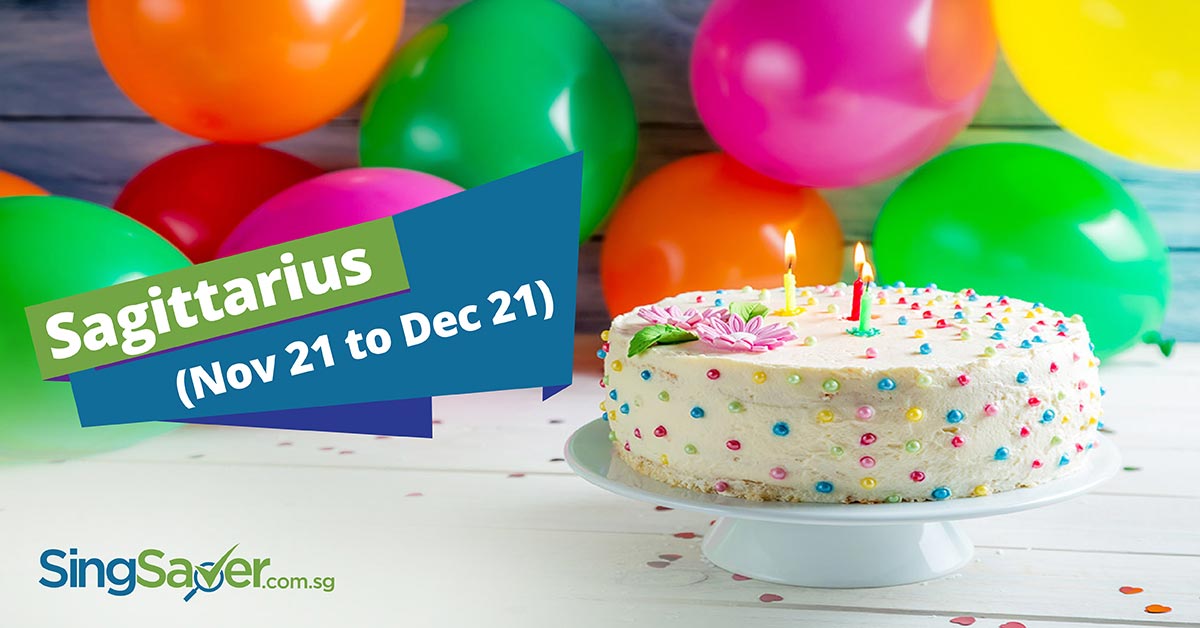 Don't horse around on free birthday treats you can enjoy, especially when they are this awesome!
Sagittarius: The zodiac sign for those born between November 21 and December 21. If you're born under this sign, some of your key characteristics are your generosity, boldness, energy, enthusiasm and a good sense of humour. You like freedom, travelling, philosophy and the outdoors.
We also hope you like a good deal. Because you've got a whole month to enjoy some awesome perks we've found for you. Happy birthday!
Ellenborough Market Café: 50% Discount with HSBC Credit Card
Address: 20 Merchant Road, Swissôtel Merchant Court, Singapore 058281
Telephone: 6239 1848
Sagittarians are known to be generous. If you have an HSBC credit card, here's a chance for you to give your nearest and dearest a nice treat.
Gather a group of six to 10, and head on down to the Ellenborough Market Café at Swissôtel Merchant Court to enjoy a scrumptious meal with a one-time 50% discount off the total bill during your birthday month.
Simply make a reservation beforehand and quote HSBC BIRTHDAY when you make a reservation. Of course, payment has to be made with your HSBC credit card, and identification with your birth date will have to be presented. Click here for more details.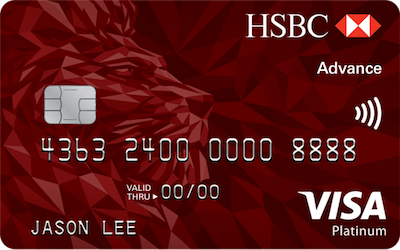 Pro-tip: Make your birthday treat even more awesome with the HSBC Advance Credit Card, for up to 2.5% unlimited cashback on your bill – and anything else you wish to spend on. Get an extra 1% cashback and up to S$125 rebate per month if you're an Advance banking customer.
Kandima Maldives: 30% off Room Booking with OCBC Credit Cards
You can tick Maldives off your travel checklist now. Birthdays are perhaps the best excuse you can have to take some time off work and go some place new. Feel the sand between your toes, wind in your hair and treat yourself to some serious relaxation. Maldives comes to mind.
With your OCBC credit card, you get to enjoy a 30% off double-room rates for all room categories at the Kandima resort. In addition, you will also enjoy a free meal upgrade from half-board to full-board — which means breakfast, lunch, dinner and soft drinks for two at the resort's Flavour and Zest restaurant, covered.
Got kids? No problem. If it's a family holiday you're planning instead, two kids (below the age of 15) get to stay and dine for free. All you have to do is contact Reollo Travel and quote OCBC-KM_AL001, and you're jet, set and ready to go. Click here for details.
Address: Reollo Travel, 11-01 Cendex Centre, 120 Lower Delta Road Singapore 169208
Telephone: 6838 9123
Email: reservations@reollo.com
BBounce Studio: 1-for-1 Fitness Class with Maybank Credit Cards
When the partying and celebration dust has settled, you're going to be thinking about getting back in shape. After all, you have just gained another year. What you don't want is to gain another kg.
So, sweat it out at BBounce, the latest workout trend in Singapore which involves mini trampolines and weights to give you a full, intense workout that's also filled with a lot of fun.
If you have a Maybank credit card, you get to enjoy a one-for-one fitness session — which works out to just S$35 for two fun sessions. Bounce your way to the best health and the best birthday yet.
This deal is for first-time customers to BBounce. To redeem, quote MAYBANK when booking a class.
Address: Orchard Centrepoint 06-09, Singapore 238843
Telephone: 6262 2272
Z Spa: 30% off A la Carte Treatments
From body massages to scrubs and facials to ear candlings, me-time couldn't get any more blissful at Z Spa.
This is the time of the year to recharge and give yourself a little pat on the back for a year well done. And Z Spa is going to give you a hand in this celebration with a 30% discount for all a la carte treatments and 20% off for facials.
The best part is, you get to bring a friend. After all, good things are better when shared with someone you love, right? For an appointment, call or book online at Z Spa.
Address: 83 Serangoon Garden Way, Singapore 555979
Telephone: 64877666
Artisan of Sense: 15% Off Storewide with DBS Credit Cards
As long as you're blowing out candles, why not make them artisanal candles this year? Because, you know, you're not 12 anymore.
And the candles by Artisan of Sense are gorgeous embellishments around the house or the office. Their scents are also a mood enhancer, getting you in the spirit of celebrations and merry-making.
Since Christmas is also around the corner, you might as well use this birthday treat of 15% off to stock up on gifts. Other than candles, there are also scented oils and sprays as alternatives.
Valid for DBS cardholders, storewide until December 31, 2017. Simply enter the code DBSXMAS15 when checking out. Click here for more details.
Telephone: 8218 1378
The Courtyard: Free Afternoon Tea with HSBC Credit Cards
Yes, free. A very happy birthday from HSBC.
First, check yourself in to The Fullerton Spa for a luxurious 60- or 90-minute treatment. Then, you'll be treated to a complimentary afternoon tea at The Courtyard. What more can a birthday girl/boy ask for? Forecast for the day: Amazing!
Click here for more information and terms and conditions.
Address: 1 Fullerton Square, Singapore 049178
Telephone: 6877 8129
Read This Next:
Treat Yourself to These High Tea Promotions this 2017
Citibank Buffet Promotions You Shouldn't Miss in 2017

---

By Alexa Fang
Alexa is a pop-culture vulture. She lives to read, write and travel, and decided long ago that life is stranger than fiction. When she's having croissant, she thinks in French. "31 Rue Cambon" is her favourite address, and she believes that money one enjoyed spending is never money wasted.
---