As much as Ramadan is a period of self-reflection and gratitude, it's also a time for festivities and celebration.
The holy month of Ramadan has always been a symbolic period for our Muslim brothers and sisters. It is a month of spiritual reconnection to their faith and growing in devotion to Allah. All around the world, there are many ways for Muslims to celebrate this remarkable occasion.
One practice that stands out the most would be the time of fasting. From sunrise to sunset, abstaining from water and food is no easy feat. However, the reward is always sweeter when it's worked for — particularly for those special Iftar gatherings.
In preparation for Hari Raya Puasa celebrations, we've compiled some of the best Ramadan deals and promotions to look forward to post-fasting.
Delicious Halal Food & Beverages
Since restrictions finally permit dining of up to 10 pax, everyone's excited and ecstatic to be eating together in large groups again.
From local cuisines to international delights, there's something for everyone to enjoy this Ramadan.
Note: Do check the respective websites for more clarification on child rates if necessary.
2 April to 8 May 2022

Source: Window on the Park
Chock full of mouthwatering local Asian cuisine as well as an ala-carte international spread, Window on the Park is a popular halal-certified favourite among many for breaking fast for Iftar.
For their 2022 Ramadan Buffet — Selera Iftar (Tastes of Iftar) — expect a gourmet assortment of almost 40 delectable dishes. Their Ramadan menu consists of halal delicacies like Lamb Shank Curry, Malay Spiced Wagyu Beef Rendang, Grilled Chicken Satay, iconic local specialities like Wok Fried Glass Noodles with Crab Meat, Singapore Chilli Crab with Mantou and international gastronomies like Roasted Lamb with Black Pepper Sauce.
To fill up your second stomach for dessert, their Pengat Pisang with Red Bean Soup, Um Ali (Arabic Bread Butter Pudding) or a platter of assorted kuehs and Pandan Chiffon Cake will do just nicely.
Muslim diners can also use the prayer rooms whenever needed and enjoy other festivities like balloon sculpting and henna art tattoos too.
But wait, that's not all. In the spirit of Ramadan, Selera Iftar lunch and dinner buffets are running a 1-for-1 promo*. All dine-in guests are also entitled to a complimentary box of cookies and a chance to win a stay at International Kuala Lumpur**.
Their Ramadan Iftar Takeaway set is also available for four pax (S$180+) or six pax (S$220+). Orders are to be made at least one day in advance.
Address: Holiday Inn Singapore Orchard City Centre, 11 Cavenagh Road, Singapore 229616
Tel: +65 6733 8333
E-mail: info.hisinorchard@ihg.com
FB | IG
Selera Iftar Buffet
Dining period
Weekdays (Mon to Thurs)
Weekends (Fri to Sun)
Lunch
Dinner
Lunch
Dinner
12pm to 2.30pm
6pm to 10pm
12pm to 2.30pm
6pm to 10pm
Price
1-for-1 offer for 2 adults from S$90++

S$30++ per child
1-for-1 offer for 2 adults from S$108++

S$35++ per child
1-for-1 offer for 2 adults from S$99+

S$30++ per child
1-for-1 offer for 2 adults from S$120++

S$35++ per child
*Applicable to adults only; Child refers to those 6 to 12 years old.
**Lucky draw winners will be contacted via e-mail or call.
3 April to 2 May 2022

Source: 21 on Rajah
Gear up your tastebuds for a gastronomical affair this Ramadan at 21 on Rajah for an extravagant dining soiree. As a Mediterr-Asian restaurant, their fusion takes on traditional and Mediterranean food is apparent in their ala-carte buffet spread.
To start, sashimi and sushi are the appetiser anchors before moving on to their entrée highlights consisting of Epok Epok, Roasted Beef Rib-Eye with Rendang Sauce, assorted satay, and Bubur Lumbuk — a traditional rice porridge unique to Ramadan.
Notwithstanding that, explore other Meditteranean staples such as lamb chops, beef and prawn kebabs for a complete buffet experience.
Reserve your table here.
Address: Days Hotel Singapore at Zhongshan Park, 1 Jalan Rajah, Singapore 3291333
Tel: +65 6808 6847
FB | IG
21 on Rajah
Dining period
Weekdays (Mon to Thurs)
Weekends (Fri to Sun)
Lunch
Dinner
Lunch
Dinner
12pm to 2.30pm
6pm to 10pm
12pm to 3pm
6pm to 10pm
Price
S$48++ per adult

S$24++ per child
S$58++ per adult

S$29++ per child
S$58++ per adult

S$29++ per child
S$68++ per adult

S$34++ per child
1 April to 6 May 2022
No one does a halal buffet quite like this botanical Eden tucked away in Kampong Glam. Introducing Ginger: a critical-acclaimed, halal-certified restaurant featuring some of the best halal buffets in town.
Under the guidance of Executive Chef Vincent Aw, their Iftar buffet dinner spread is second to none. Pandering to local, authentic tastes, you can't miss their Mee Rebus, Mutton Soup and Crispy Ayam Goreng mains.
Not far from that, their modern rendition of classic Malay dishes such as the Ginger "Ramly" Burger and Salmon Crusted with Serunding are must-tries! Round up the decadent feasting with some Nonya Kueh, Durian Pengat or Cempedak Cream Puff. Traditional desserts like Oreo Cheesecake, Ondeh Ondeh and Chocolate Ganache are up for grabs too.

Source: @gingersingapore
Homebodies will be glad to know that their extensive Iftar sets are available for takeaway for five pax from S$90 too. It even comes with a decent array of condiments and sauces. Available until 30 May 2022.
Reserve a table here.
Address: PARKROYAL on Beach Road, 7500 Beach Road, Singapore 199591
Price: S$72++ (Adult), S$36++ (Child)
Tel: +65 3138 1995
E-mail: ginger.prsin@parkroyalhotels.com
Dress code: Smart casual
FB | IG
2 April to 2 May 2022

Source: Peppermint
First came Ginger, now comes Peppermint. This halal-certified restaurant is ringing in the festivities with their Iftar lunch and dinner buffet, Ramadan Sundown Feast. With a name like that, our mouths are salivating just thinking about it!
Their sumptuous spread comprises signature recipes like Black Angus Beef Short Rib Satay, Bebek Rica Rica, Ayam Buah Keluak, Nonya Dry Laksa, Nonya Chap Chye, Indonesian Lobster Kalio and the list goes on.
No halal buffet is complete without indulgent Nonya Kuehs like Lapis Surabaya, Lapis Sagu, Kueh Talam and more. And yes, your ice cream and gelatos are available too.
Don't forget to take advantage of ongoing promotions like 25% off for Pan Pacific DISCOVERY members and extra 15% savings for UOB, DBS/POSB, Citibank, ICBC credit cardholders!
Reserve your table now!
Note: Prayer rooms are available upon request.
Address: PARKROYAL Collection, 6 Raffles Boulevard, Marina Square, Singapore 039594
Tel: +65 6845 1111
E-mail: peppermint.prsmb@parkroyalcollection.com
Peppermint
Dining period
Weekdays (Mon to Fri)
Weekends (Sat & Sun)
Lunch
Dinner
Lunch
Dinner
12pm to 2.30pm
6.30pm to 10pm
12pm to 3pm
6.30pm to 10pm
Price
S$65++ per adult

S$32.50++ per child
S$98++ per adult

S$49++ per child
S$65++ per adult

S$32.50++ per child
S$98++ per adult

S$49++ per child
Thanks to their respectable range of banks included in their credit card promo, be sure to apply for a credit card to benefit from savings and reap the best rewards while eating your money's worth.
2 April to 2 May 2022

Source: Carousel
Harmonious, versatile and scrumptious, the Asean Flavours dinner buffet at Carousel is the perfect lineup of delicacies from our neighbouring countries. This Iftar buffet is ideal for those who can eat anything and everything.
Their impressive cuisine array spans five ethnic groups: Japanese, Korean, Mediterranean, Indian, and Asian — not to mention seafood and our staple Singaporean and Malaysian delights too.

Source: Carousel
For instance, this is how your gastronomical journey might go: whet your palate with a fresh platter of Tiger Prawns, Sweet Clams and Pacific White Clams complemented with a round of savoury Singapore Rojak.
Next, get some greens in with their Goi Cuon Vietnamese Spring Roll or the Cambodian Nhoam Krauch Thlong Pomelo Salad right before you help yourself to the entrées.
For a truly comprehensive meal, feast on their special Otah & Aburi Cheese Prawn Maki fusion followed by Dak Galbi (marinated grilled chicken with ssamjang paste) or perhaps a classic Tandoori chicken with fragrant Basmati Rice.

Source: Carousel
Those with a penchant for the local cuisine can enjoy Satay, Chicken Rice, Laksa and even hotpot. Last but not least, sweet temptations come in the form of their decadent desserts featuring Gula Melaka Creme Brulee, Sakhoo Peak Boiled Sago with Taro and more.
No doubt, you'll be feasting to your heart's content non-stop at this ASEAN buffet galore. Moreover, Carousel is rewarding diners (15% off) who go cashless with their PayNow and credit card deals with selected banks. Valid till 31 December 2022.
Note: Sahur Breakfast is also available from 3 April to 2 May 2022, 4am to 5.30am.
Address: 25 Scotts Road, Royal Plaza, Singapore 228220
Tel: +65 6219 3780
FB | IG
Dining period
ASEAN Dinner Buffet
Sahur Breakfast
Sun to Thurs
Fri, Sat, PH
Daily (3 April to 2 May)
6.30pm to 9.30pm
6.30pm to 9.30pm
4am to 5.30am
Price
S$78++ per adult

S$46++ per child
S$88++ per adult

S$49++ per child
S$25++ per adult

S$15++ per child
Child is considered as those between four to 11 years old.
2 April to 31 May 2022

Source: Holiday Inn Atrium Restaurant
Continuing on the topic of buffets, Atrium Restaurant's Ramadan Buffet is back by popular demand — with a Korean twist!
All our Korean foodies out there will love the classics offered such as spicy Tteokbokki, Pajeon, Kimchi Ramen, Chicken Bulgogi together with richly-flavoured stews like Beef Brisket Soybean Paste Stew, Spicy Seafood Stew and Ginseng Chicken Soup.

Source: Holiday Inn Atrium Restaurant
Half Shell Scallops (weekends only), Poached Tiger Prawns and Freshly-Shucked Oysters (S$15+ per 6 pieces) are available too. To sweeten your palate, end off the selection with Mango Bingsu and chewy Injeolmi Rice Cake.
As the cherry on top, Atrium Restaurant is running a 50% buffet discount for every dining adult and accompanied children below 5 years old can dine for free!
If buffets aren't your cup of tea, they have an ala-carte menu available from 12pm to 9.30pm daily too.
In between, Muslim patrons can also utilise Holiday Inn's prayer room located a minute away from the restaurant.
Deposits are necessary for specific weekend bookings.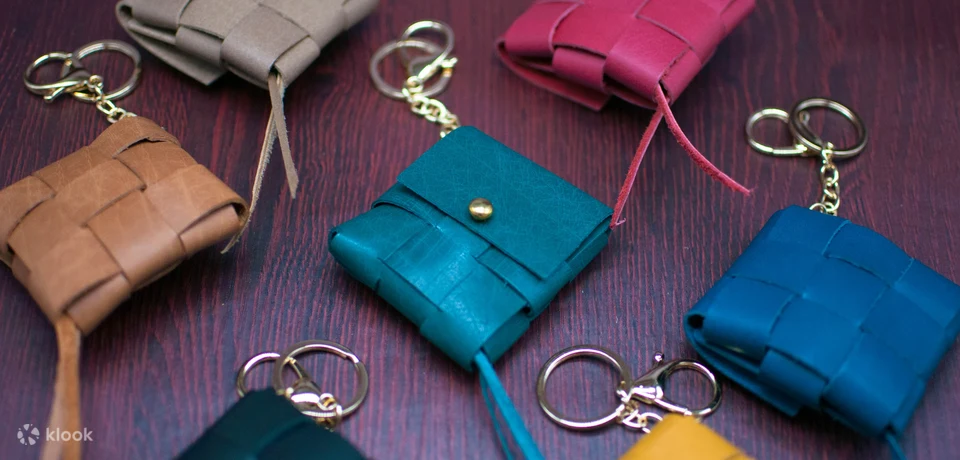 For a truly special promo, enjoy this Klook-exclusive deal for a Coin Pouch Leather Workshop & Iftar Buffet Dinner at Atrium Restaurant from S$92.80 onwards. You'll be able to create a personalised Ketupat-inspired coin pouch from scratch that'll pose as the perfect gift for your friends and loved ones this Raya season.
Limited slots are available on April weekends on 9, 10, 16, 17, 23, 24 and 30 April 2022 only. So don't hesitate to book now!
Address: Holiday Inn Singapore Atrium, 317 Outram Road, Singapore 169075
Contact: +65 9114 0258 (Whatsapp) | +65 3138 2530 (Tel)
E-mail: atriumrestaurant.sinhi@ihg.com
Dress code: Smart casual
FB | IG
Atrium Restaurant Ramadan Buffet
Dining period
Weekdays
Weekends
Lunch (Mon to Fri)
Dinner (Sun to Thurs)
Lunch (Sat & Sun)
Dinner (Fri & Sat)
12pm to 3pm
5.30pm to 9.30pm
12pm to 3pm
5.30pm to 9.30pm
Price (before discount)
S$82++ per adult

S$25++ per child
S$94++ per adult

S$30++ per child
S$86++ per adult

S$25++ per child
S$98++ per adult

S$30++ per child

SingSaver Exclusive Offer:
For Citi PremierMiles Card: Receive an Apple iPad 9th 10.2" WiFi 64GB (worth S$503.65) or a Dyson Supersonic (worth S$699) or a Dyson V8 Slim Fluffy (worth S$509) or S$300 cash via PayNow upon activating and spending at least S$500 within 30 days of card approval. Valid till 17 October 2023. T&Cs apply.
For Citi Cashback+ Card, Citi Cashback Card and Citi Rewards Card: Receive a Dyson Supersonic (worth S$699) or a Dyson V8 Slim Fluffy (worth S$509) or a Nintendo Switch OLED (worth S$549) or S$300 cash via PayNow when you activate and spend at least S$500 within 30 days of card approval. Valid till 17 October 2023. T&Cs apply.
Plus, enjoy up to 2% cashback on all qualifying spend and up to S$656 cash when you apply for the Citi Cash Back+ card and join Citi Plus. T&Cs apply.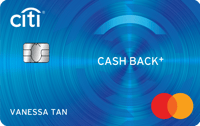 ---
Get Your Raya Shopping Fix
Enough of buffets for a moment, it's time to scope out all the best Raya sales and goodies currently ongoing!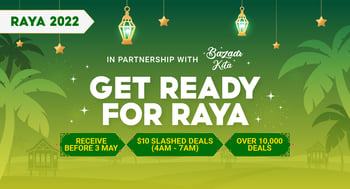 By now, Shopee is essentially a household name for most Singaporeans. Known for their back-to-back sales — whether monthly or on special occasions — there's always an attractive online bazaar ongoing at Shopee, and the Ramadan month is no exception.
In collaboration with Bazzar Kita, Shopee is offering over 10,000 deals with S$10 deals (4am to 7am daily)! You also won't have to worry about delayed delivery, because all items are guaranteed to arrive by 3 May, just in time for the festivities.
Be on the lookout for the additional flash sale dates, with Raya goodies going for less than S$1. Not to mention, many big brands are also dishing out attractive promotions and sales that'll be well worth and quality assured.
As usual, daily vouchers are also issued out on a first-come-first-serve basis, so set your reminders where necessary.

Source: ZALORA
Another popular online marketplace with massive Raya sales would be ZALORA. Aptly named ZALORAYA 2022, be prepared to browse endlessly in the featured catalogues of brands like ZALIA, LUBNA, PBR by RAEESA, MASLEA and others for all your Hari Raya clothing essentials.
However, if online shopping isn't your cup of tea, head on down to Johor Bahru for a quick weekend shopping spree where you'll get to try on your clothes before purchasing for comparatively attractive prices.
To add on, ZALORA is also hosting weekly Raya deals ongoing.
For the week of 10 April 2022
Extra 25% off for selected items (Code: NEWRAYA25)
20% off selected luxury purchases (Code: LUXURY20)
15% off Jean Perry (Code: JP15)
Up to 40% discounts for goods under Kids Bestsellers and more
ZALORAYA 2022 will truly be your one-stop Raya shopping destination.
Pro-tip: Subscribe to their ZALORA newsletter to receive a complimentary S$20 voucher.

Source: Cik Fah's
With every ethnic celebration in Singapore, happy times spent bonding over delicious food are a given. For instance, Malay cookies and tarts are a crowd favourite for both young and old alike.
Have intense sweet, sugary cravings? Cik Fah's kuihs will be a godsend. What started as a humble, small business has since grown into a highly-acclaimed fourth-generation family business selling traditional tarts and kuihs islandwide.
Each of their pastries is baked with the utmost care and love, upholding the authenticity of their original recipe since inception. Their best sellers include Peanut Butter Nyonya Kapet (S$19.90), Cranberry Pineapple Ball (S$20.90), Kueh Bangkit (S$15.90), Spicy Prawn Rolls (S$15.90) and more.
For those who prefer bulk buying, Cik Fah also offers Bundles of Four (from S$53.93), Six (from S$79.23) and Eight (from S$103.42) to share with the entire family. Needless to say, their menu roster is incredibly diverse and sophisticated in flavours and richness, leaving you wanting more.
Note: Order before 15 April 2022 to enjoy their early bird discounts of up to 30%. While stocks last.
E-mail: cikfahs.sg@gmail.com
FB | IG

Source: Tasty Snack Asia
Writing down the grocery list for all the different Raya snacks to buy can be overwhelming. To make this Hari Raya hassle-free, why not opt for a pre-packed goodie bundle instead?
Tasty Snack Asia is featuring a plethora of goodie gift boxes for all of your celebratory affairs. Under their Hari Raya Gift Guide, they've curated a selection of snacks under six gift boxes:
Aidilfitri Gift Box (S$88)
Iftar Gift Box (S$28)
Turkish Delights Gift Box (S$75)
Eid Mubarak Gift Box (S$66)
Hari Raya Gift Box (S$58)
Keropok Raya Gift Box (S$28)
Operating on a pre-order basis, the Raya snacks differ from box to box so pick the one that best suits your tastes and preferences. All prices quoted are before GST and other prevailing taxes.
Tel: +65 8857 6360
E-mail: askus@tastysnack.asia
FB | IG | TikTok

Source: Mdm Ling Bakery
For our vegetarian and vegan friends out there, don't worry, we've got you covered! Mdm Ling Bakery offers an indulgent selection of pastries to choose from: sweet and tangy Kuih Tarts (Pineapple Tarts), buttery Kuih Semperit (Butter Cookies), mildly-salted Almond Cookies, gritty Peanut Cookies, savoury Pea Cookies and more.
For their special 2022 Hari Raya Sales, their assorted kueh and cookie flavours are selling from S$13.40 per bottle. Moreover, there's a further S$21 discount for any purchase of 6 standard-sized bottles within a single order. While stocks last.
Free next-day delivery is also provided for orders S$60 and above, making them perfect for bulk and group orders for both families, friends and even corporate customers.
Tel: +65 8428 6006
E-mail: sg@mdmlingbakery.com
FB | IG
---
For all your online spending, the OCBC Frank Card offers 6% cashback (capped at S$75 monthly) on online and in-app purchases.
Great and intuitive for payments made with online wallets such as Apple Pay, Google Pay, Samsung Pay, Fitbit Pay or Garmin Pay. Min. spend of S$600 monthly required.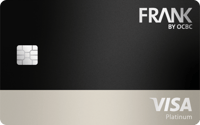 ---
Get in the Raya Mood With These Festivities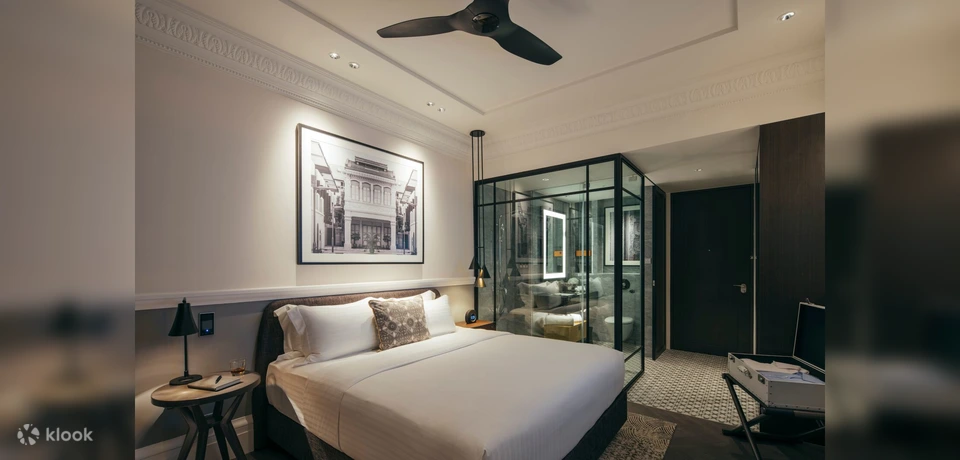 Pamper yourself and your loved ones with a one-night staycation at Hotel Grand Park City Hall Deluxe room (min. 2 pax) at 10% off with complimentary breakfast at Tablescape Restaurant & Bar included. Discounted rates start from S$705.60.
You'll also be able to select between a complimentary S$30 hotel gift card or a S$30 dining voucher at their halal restaurant.
But that's not even the highlight of it all. Under this package, get access to an Instagram Trail through Kampong Glam, Civic District and Chinatown via a luxury car ride.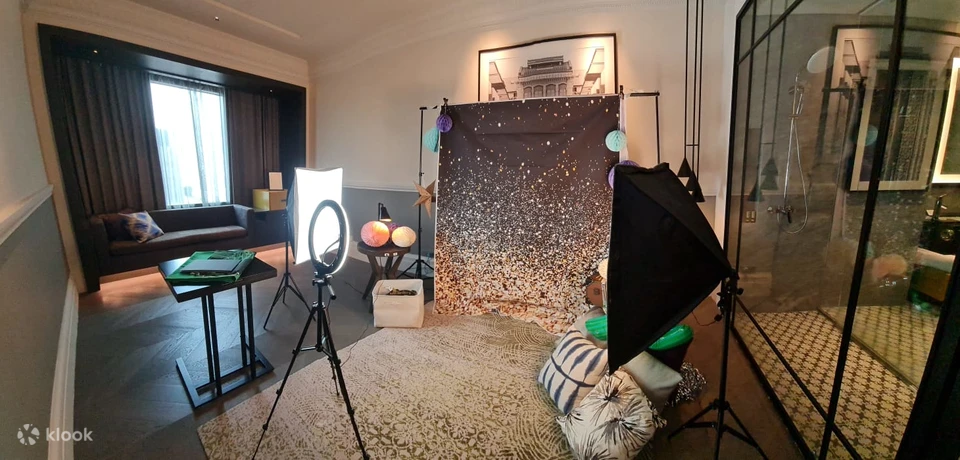 To top it off, you'll also be granted 30 minutes of photoshoot time at Grand Park City Hall's Insta-Grand Studio.
A complimentary room upgrade to the next tier is available upon request. Subject to room availability.
This package is under Klook's April Nonstop Joy Sale.
Hotel Grand Park City Hall
Address: City Hall Square, 10 Coleman St, Singapore 179809
Tel: +65 6336 3456

Source: mothership.sg
It's been two long-drawn years but the spirit of pasar malams are back with the iconic Geylang Serai Bazaar! Although there are still certain restrictions in place, we're just happy that this bustling food and barang barang haven has returned.
This year, this lively market is shining a greater spotlight on retail — featuring eight halal food stalls and 32 retail stalls. Its layout is split into two zones, where the retail stalls are located in Zone 1 and both food and retail stalls are located in Zone 2.
But that's not all. It's recently been announced that 30 more stalls will be added into new zones, Zone 3 and 4, from 14 April onwards. Zone 3 will consist of 10 retail stalls (beside Tanjong Katong Complex's carpark) and Zone 4 will consist of 10 food and 10 retail stalls (field beside Tanjong Katong Complex).
If you're looking to match with your kiddos, Truffles & Cookies offers vibrant and adorable traditional tops and bottoms for children and women.
For the guys, Gusto sells Baja Melayu sets (from S$55) and kurtas (collarless tops) at S$25 to help you look your sharpest for Hari Raya.
Food-wise, Meat My Meat is making its comeback (since 2016!) to the bazaar with its unique spin on the Philly Cheesesteak. Served up with extra Asian spices, this sub sandwich features generous chunks of beef doused in a thick layer of torched mozzarella cheese. Prices start from S$6.50.
Dessert-wise, Terang Bulan (which translates to Bright Moon) features the traditional Murtabak Manis in flavour combos involving chocolate, cheese and banana. Although initially strange-sounding, these flavour profiles actually complement each other really well!
Crispy on the outside but filled with chewy, gooey goodness on the inside, it has all the hallmarks of a satiating dessert without coming off as overpoweringly sweet. Prices start from S$8.50.
Do note that Terang Bulan is found at Walk Thru Souq Bazaar (Kampong Glam Bazaar).
Geylang Serai Bazaar
Address: 1 Geylang Serai, Singapore 402001
Opening hours: 1pm to 11pm daily
Until 2 May 2022
Walk Thru Souq Bazaar
Address: Kandahar Street, Singapore 198904
Opening hours: 3pm to 11pm daily
Until 1 May 2022
Mega Raya Showcase @ KINEX & Woodlands
15 April to 2 May 2022 (KINEX)
16 April to 1 May 2022 (Woodlands)

Source: @megaxpress
If Geylang Serai Bazaar and Walk Thru Souq by Laloolalang are too crowded for your liking, have a go at these upcoming pop-up bazaars.
From 15 and 16 April onwards, KINEX and Woodlands will come to life with a whole myriad of Raya showcases for both easties and westies. (So you can't complain about travelling anymore!)
During these showcases, visitors can expect to visit a mixture of food and retail stalls featuring all the best Raya trends of 2022.
You'll leave the respective festive grounds feeling both satiated and stylish, satisfied with a day well spent at these pop-up bazaars.
Mega Raya Showcase @ Kinex
Address: KINEX, 11 Tanjong Katong Rd, Singapore 437157
Opening hours: 11am to 10pm daily
Bazar Untuk Rakyat @ Woodlands
Address: Woodlands Sports Pavillion, near Blk 677, Woodlands Ave 6, Singapore 730677
Opening hours: 10am to 10pm daily
For a comprehensive guide on the best Ramadan bazaars, read our review on all the bazaars to visit this 2022.
---
Spend without worry while celebrating to the fullest
The festive season can be a tricky period for many in terms of balancing the fine line between saving and spending appropriately. This causes many to restrain themselves and think twice before finalising transactions.
Before losing yourself to the Raya frenzy, equip yourself with smarter savings means through credit cards to earn significant rebates and savings whilst spending.
Read these next:
The Ultimate Guide to Ramadan Bazaars in Singapore 2022
Things to Do in Singapore That Get You The Most Bang For Your Buck (April 2022)
Singapore Nightlife 2022: Best Nightclubs and Karaokes To Dance and Sing (Incl. Estimated Cost For Entire Night)
Social Gatherings Increased To Groups of 10, Mask-Wearing Outdoors Optional From 29 March 2022 Onwards
Johor Bahru Shopping Guide 2022 — Where to Shop in JB