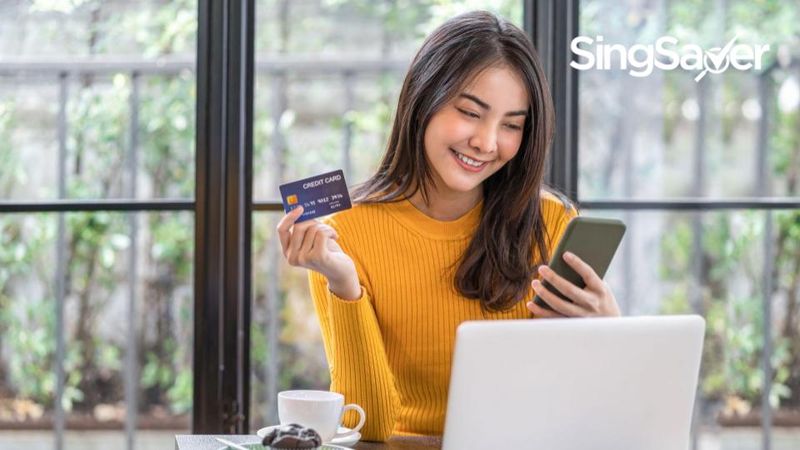 Credit cards can help you save money if you pick the right one for your lifestyle and use it to your advantage.
In search of credit cards that will save you the most money in the new year? Cashback credit cards with generous cashback rewards are a great way to start.
Not only is cashback the most straightforward to understand compared to credit card rewards like miles and rewards points, cashback is also universally loved — anyone and everyone can appreciate getting cash rebates.
With the right cashback credit card, you can potentially save lots of money on purchases you would have made anyway.
To give you a leg up, we've gathered the five most rewarding cashback credit cards you can count on year-round. Read on to find out which cashback credit card could be the right fit for you and your lifestyle!
Maybank Family & Friends Card lets you earn up to 8% cashback for five spend categories across eight options:
Groceries
Dining & Food Delivery
Transport
Data Communication & Online TV streaming
Retail & Pets
Online Fashion
Entertainment
Pharmacy & Wellness
To earn the full 8% cashback on your selected spend categories, all you have to do is make a minimum monthly spend of S$800 on your credit card. You'll earn unlimited 0.3% cashback on all other spend.
Apart from having flexibility in choosing your own preferred spend categories that best fit your lifestyle, you'll be pleased to know that the maximum cashback you can earn per calendar month is capped at S$125 — each category can earn a maximum of S$25 per month.
Maximum cashback: S$125 x12 = S$1,500
Unlimited cashback: 0.3%
---
SingSaver Exclusive Offer:
Receive a Samsonite Harts 68/25 Spinner (worth S$500) when you apply for a credit card & a CreditAble account and make a min. spend of S$300 per month for 2 consecutive months. Valid for the first 4,500 applicants. The 4,501 applicant onwards will score a S$100 cashback instead. Terms and Conditions apply.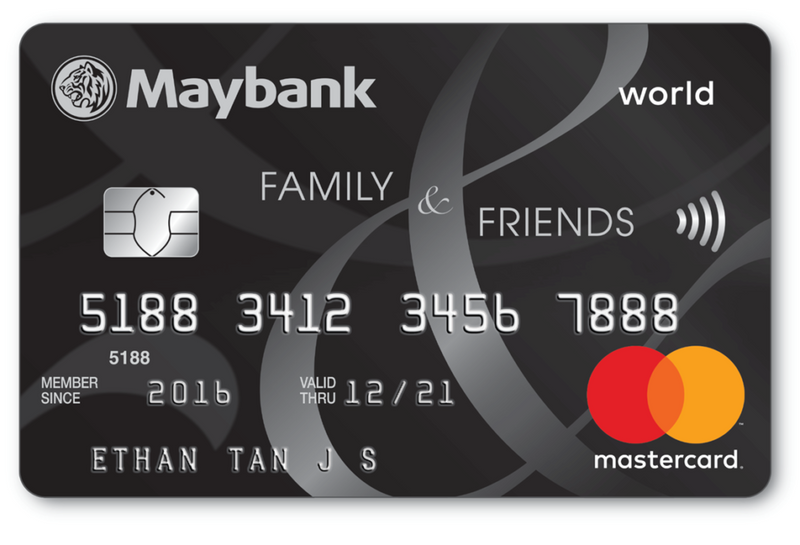 UOB One Card is a versatile cashback credit card that allows you to earn up to 3.33% cash rebate on literally everything you purchase.
Plus, another 5% or 6.67% cash rebate on SimplyGo, Shopee, Grab, Dairy Farm International (e.g. Cold Storage, Giant, Marketplace, Jasons, Jasons Deli, CS Fresh, Guardian, 7-Eleven), and UOB Travel transactions (i.e. up to a total of 10%).
Curious?
Well, you'll earn the 3.33% cash rebate if you spend S$2,000, S$1,000 or S$500 per statement month for each qualifying calendar quarter (i.e. S$200, S$100 or S$50 cash rebate per quarter respectively).
You can enjoy the extra 5% rebate if you qualify for the S$100 or S$50 quarterly cash rebate. If you qualify for the S$200 quarterly cash rebate, you'll instead enjoy the extra 6.67% rebate on eligible transactions.
Take note the additional cash rebate you can earn on qualifying Shopee, Dairy Farm International, Grab, SimplyGo and UOB Travel transactions is generously capped at S$100 per month! If you drive, be sure to pump at SPC as this card lets you save up to 22.65%.
That's not all. You can enjoy up to 2.5% p.a. interest on your UOB One savings account as you spend on your UOB One Card.
Maximum cashback: S$200 x 4 = $1,000
Bonus maximum cashback: S$100 x 12 = $1,200
SingSaver Exclusive Offer:
Receive S$250 Grab voucher when you apply and get approved for a UOB Credit Card. Be the first 200 new-to-UOB cardmembers and make a minimum spend of S$1,500 within 30 days. Valid till 30 June 2022. T&Cs apply.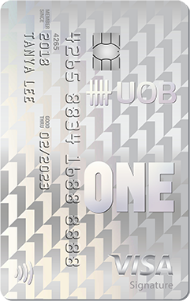 Want a cashback credit card that comes without annual fees for life? Enter CIMB Visa Signature Card. This card lets you earn 10% cashback on online shopping, groceries, beauty/wellness, pet shops/veterinary services and cruises and unlimited 0.2% cashback on all other spend.
To earn the 10% cashback — capped at S$100 per statement month, and S$20 per category — simply consolidate your expenses and make a minimum spend of S$800 in the statement month.
If you have pets, frequently shop online, adore visiting hairdressers, massage parlours, spas, and purchase groceries regularly, this credit card might be the one for you. It is pretty rare to find a credit card that gives you cashback on veterinary services!

Also, you can give your family the same card benefits at no extra charge; CIMB offers up to four free supplementary cards.
Maximum cashback: S$100 x 12 = S$1,200
Unlimited cashback: 0.2%
---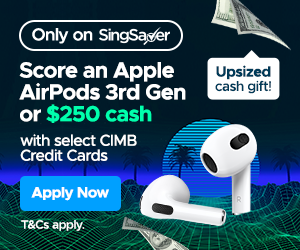 SingSaver Exclusive Offer: Receive an Apple AirPods 3rd Gen (worth S$269) or S$250 Cash when you make a min. spend of S$988 within 60-days of card approval. Valid till 30 June 2022. T&Cs apply.
---
HSBC Visa Platinum Card lets you earn 5% cashback on dining, groceries (including online groceries) and fuel so long as you meet the minimum monthly spend of S$600 consecutively for a calendar quarter. Plus, you'll earn 1X reward points for every S$1 charged to your card.
For those who drive, pumping at Caltex and Shell stations is a surefire way to drive home happier thanks to the (up to) 17% instant discount and 5% cashback you can earn on your fuel spend.
With HSBC Visa Platinum Card, take note that the cashback is capped at S$250 per calendar quarter. As for the rewards points, you can redeem them for cash credit or miles.
Another money-saving feature exclusive to HSBC credit cards? Free ENTERTAINER with HSBC access. With this complimentary perk, you can enjoy a slew of 1-for-1 dining, lifestyle and hotel deals year-round.
Maximum cashback: S$250 x 4 = S$1,000
---
Welcome Gift: Score up to S$200 cashback when you apply and make a min. spend of S$500. Valid till 31 July 2022. T&Cs apply.
Pick your HSBC Credit Card now!
---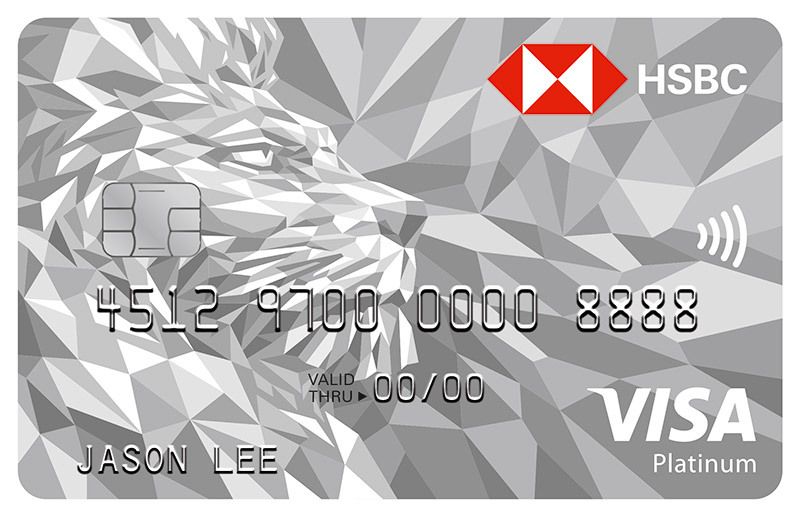 Citi Cash Back Card is popular for good reason — it lets you earn 8% cashback on grocery shopping, both online and at major supermarkets, 8% cashback on fuel spend (up to 20.88% savings at Esso and Shell), and 6% cashback on dining at restaurants, cafes, fast food eateries, and caterers. This applies regardless of whether you're spending locally or abroad.
To earn the 8% and 6% cashback, simply consolidate your expenses and make a minimum spend of S$800 in the statement month. All other spending will earn unlimited 0.25% cashback.
Even though Citi Cash Back Card comes with a monthly S$80 cashback cap, it is nice to know that you aren't required to spend an equal or almost equal amount on these three categories to maximise your savings since the S$80 cashback cap applies across all three bonus categories.
Apart from getting complimentary travel insurance coverage of up to S$1 million when you charge your travel tickets to this card, you also gain excess to Citi World Privileges, which offers dining, lifestyle, travel and shopping deals locally and in 95 other countries.
Maximum cashback: S$80 x 12 = S$960
Unlimited cashback: 0.25%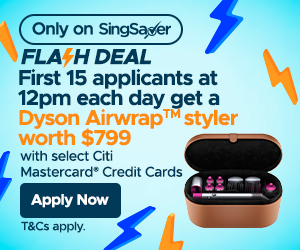 ---
Singsaver Exclusive Offer: The first 15 successful card applicants at 12pm daily will receive a Dyson Airwrap styler (worth S$799).
Subsequent card applicants will receive an FWD Annual Travel Insurance + Samsonite Straren Spinner 67/24 bundle (worth S$920) or a Dyson Corrale (worth S$699) or an Xbox Series S (worth S$459) or S$350 cash when you make a min. spend of S$500 within 30 days of card approval. Existing cardmembers will receive S$30 cash via PayNow. Valid till 26 June 2022. T&Cs apply.
---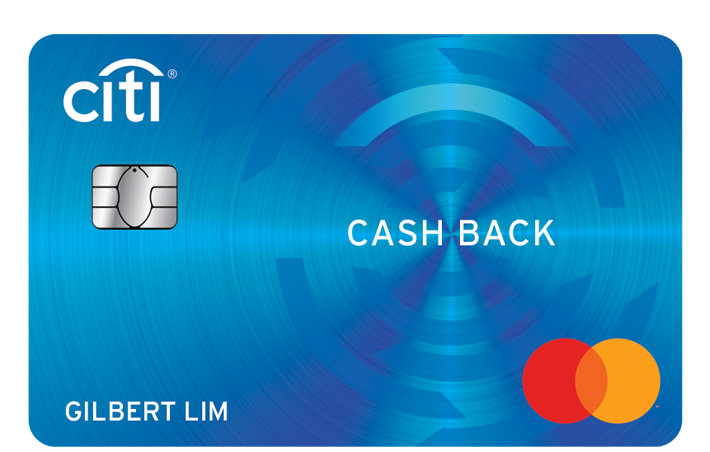 Read these next:
Top Credit Card Promotions And Deals On SingSaver
Best Cashback Credit Cards In Singapore
Cashback vs Miles vs Rewards: Which Is The Best Type Of Credit Card For You?
4 Types Of Credit Cards With Lifetime Annual Fee Waivers
Best Grocery Credit Cards in Singapore
---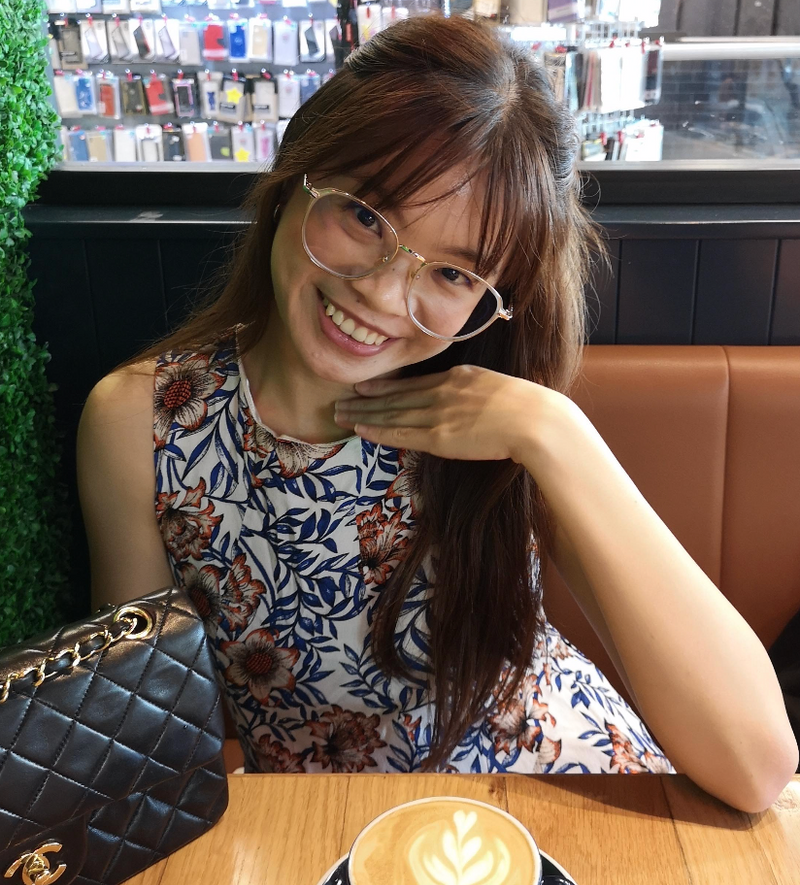 By Denise Bay
While Denise has a thing for travel, K-dramas, 0% sugar bbt (with boba!), Japanese cuisine and flat white, her curious nature means all sorts of random tabs are open on her phone 24/7. She doesn't like to pay full price for anything, too.
---