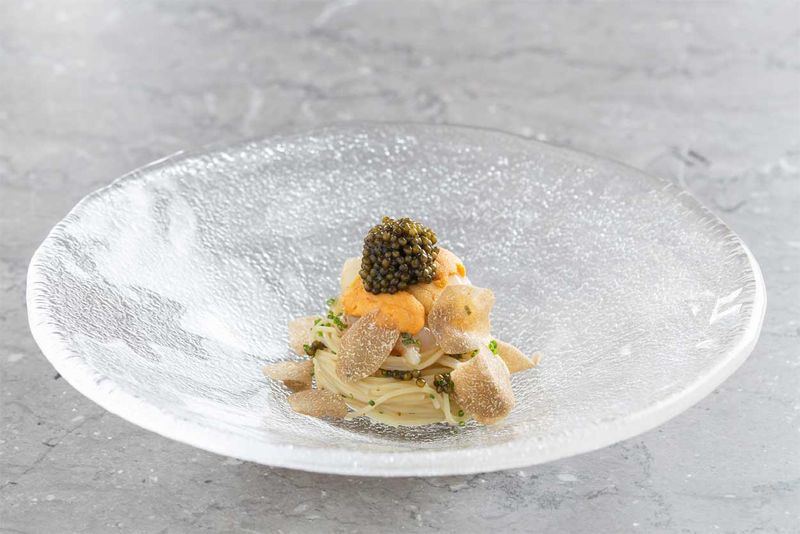 You don't always have to go broke to afford the Michelin star fine dining experience.
If you're a hardcore foodie, then you value every morsel of food that goes into your mouth. But good food in Singapore can be expensive, especially if you're planning a night out at any Michelin star restaurants in Singapore. With a bit of clever budgeting, however, you don't always have to break the bank to be able to afford a Michelin star meal.
Here's a budget checklist for foodies that can make fine dining in Singapore a regular experience.
Editor's note: Credit card and restaurant dining deals are subject to change at any time. This article was last updated on 31 Jan 2019.
1. Get the right dining credit card
In life and in dining, one should always strive to reach for the stars. Of course, for the latter, a Michelin star meal could pinch a little. To soften the blow, choose the right dining credit card to pay your meal with. Many dining credit cards provide cash back, dining deals and rewards to help offset the cost, that in turn helps you plan for your next night out.
Offers 8% cashback for weekend dining and 3% cashback on weekday dining, from now till 31 March 2019.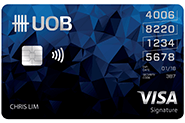 This card gives you 8X TREATS Points for every dollar spent on dining, at home and abroad – that's equivalent to 3.2 air miles per dollar! All you have to do is meet the minimum spend of S$300/month. A meal at a Michelin star restaurant in Singapore, such as Les Amis, will easily meet that criterion, giving you at least 960 miles.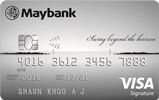 Earn up to 5X rewards points for every S$1 spent on dining transactions. Every 5,000 points gets you a S$20 Crystal Jade voucher.
Most importantly, Standard Chartered has some of the best dining offers for Michelin star restaurants. Highlights include:
S$100 off with min. spend of S$500 in a single receipt at Les Amis
20% off regular priced items in your birthday month when you dine in at Shisen Hanten
S$25 return dining voucher with min. spend of S$250 on dinner at Waku Ghin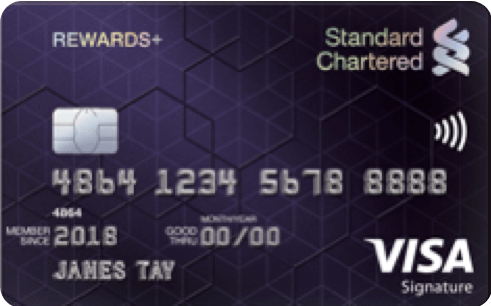 2. Use a values-based budget
A values-based budget ensures you spend on what's important to you, while cutting down on frivolous spending that's not important to you. It may seem counterintuitive to you, but many people spend on things they don't actually want.

For example, trying out a new eatery that costs S$125/per head may be reasonable to a foodie – but that same person might, over the course of the month, spend S$125 on a handphone cover that's used for a week, a movie she only watched because of friends, a bag she could frankly do without. You get the idea. If you track your spending over a month or three, you'll realise this isn't uncommon. Many of us spend on things we can do without, to the detriment of what we truly value or like.
A values-based budget does away with all this, by planning activity and lifestyle costs. For example, say the estimated cost of each meal is S$125. You would plan for this to be around 30 per cent higher (S$162.50). If you intend four such meals a year (S$650), you could set aside around S$55 to S$60 per month under a monthly "dining" budget or "account". Set this amount aside the moment you get your pay check, so it's not wasted on something else.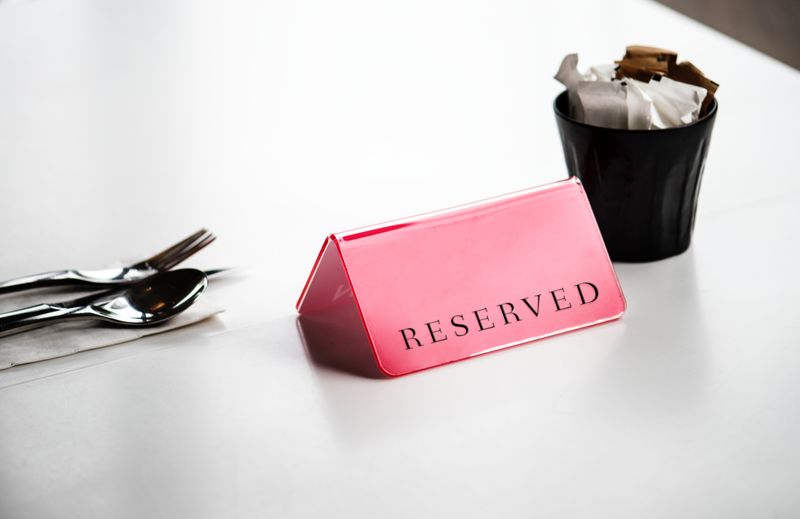 3. Maximise rebates and discounts
The best Michelin star restaurants in Singapore seldom give out rebates and discounts (they don't need to because there's a long queue to get into them). But you can still try to gain benefits through booking apps and modes of payment. For example, the Chope app gives you chope-dollars, which can be exchanged for discounts. You can also pay through credit cards that give you cashback, air miles, or reward points. Check out SingSaver, to find a credit card online that works with the restaurant you're visiting. However, always remember to pay back the credit card in full before the next billing cycle.
4. Team up with other foodies
A good way to save money, and still sample a wide range of food, is to visit fine dining restaurants with other foodies. This way, you can order a range of recommended dishes and split the cost.
Make sure you're going with another gourmand however – people who aren't foodies tend to complain forever about pricey meals (there's limited appreciation for culinary art sometimes).
5. Plan off-peak visits for Michelin star restaurants abroad
If you're planning to try a gourmet restaurant abroad, check out off-peak periods. This is often the middle of the year, around May to July (but it differs between countries).
First, the restaurant you're dying to try is likely to be less crowded and available to accept reservations at short notice. Second, prices of flight tickets and hotel rooms tend to be cheaper during off-peak periods. While some places are always crowded with tourists (e.g. Paris or New York), you can still minimise the brunt by travelling off-peak.
6. Manage alcohol costs
The simplest way to make fine dining affordable is to avoid alcohol. Either bring your own wine (if corkage charges are reasonable), or head somewhere else for post-meal drinks. Stick to non-alcoholic beverages in the restaurant. Also, you're not likely to appreciate the food if you've had too much to drink.
7. As a last resort, plan for lunches
A more affordable way to experience a really good restaurant is to go for lunch, not dinner. Prices tend to be lower because, during lunch hour, restaurants often compete for a share of the lucrative office crowd. This results in set meals that are considerably cheaper. Note, however, that the full menu range may not be served during lunch and that the head chef may only turn up for dinner service.
Looking for a credit card that gives you the best deals and rebates for dining? Compare and apply for the best dining credit cards in Singapore on SingSaver and receive exclusive sign-up bonuses (and that's on top of the bank's bonuses!).

---

By Alexa Fang
Alexa is a pop-culture vulture. She lives to read, write and travel, and decided long ago that life is stranger than fiction. When she's having croissant, she thinks in French. "31 Rue Cambon" is her favourite address, and she believes that money one enjoyed spending is never money wasted.
---