From digital loyalty cards to virtual coupon books, we've got the scoop on the best food discount apps in Singapore.
If there's anything Singaporeans love more than dining, it's finding a great deal on dining. These five food discount apps not only give you savings at your favourite restaurants, bars, cafes and kiosks; they also help you find new places to try.
Chope
Founded with a simple mission – to help busy Singaporeans quickly and easily make dining reservations – Chope rewards users with points for each reservation made and fulfilled. These points (called Chope-Dollars) can then be exchanged for restaurant vouchers, with the base exchange rate starting at $2.50 per reservation.
How Much You'll Save:
With vouchers maxing out at $30 for every 10 reservations made, some diners may find Chope's rewards a bit too thin for their liking. In response, Chope has begun offering pre-paid vouchers that give up to 20% off the total bill. They have also set up exclusive special deals that you can check out on their website.
Available on iOS, Android, and desktop.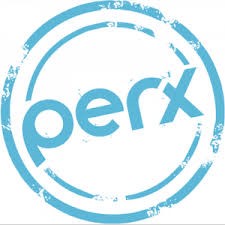 Perx
If you're tired of carrying around several loyalty cards, making the switch to Perx may be the ideal solution for you.
Touted as an all-in-one loyalty card, Perx lets you collect stamps or points for every purchase made at a participating merchant. Rack up enough stamps and you can redeem them for free toppings, add-ons, upsize and more.
How Much You'll Save:
More digital loyalty card than dedicated deals finder, the advantage of using Perx lies in how it eliminates the hassle of juggling multiple loyalty cards. However, if there's one lesson we learnt during our bubble-tea phase, it's that small amounts can quickly add up. So if you're going to indulge in your favourite treats no matter what, you might as well take advantage of whatever perks you can.
Perx has also recently introduced the ability to earn points on your daily commute. By linking your EZ-Link card to your account, you can monetise your trips for even more savings.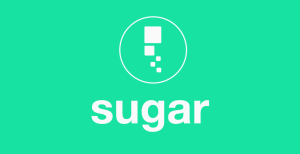 Sugar
This Singapore-based start-up wants to help you discover new places to eat, shop and play. The Sugar app tracks your location, and displays a list of deals and discounts from businesses near you. Handy for finding new lunch places or getting to know your neighbourhood a little better.
How Much You'll Save:
With Sugar, you'll save anywhere from 20% to 50% on various offers. To further sweeten the deal, the app also has a "Skim" function that lowers the offer price just that little bit more. There're several merchants that have joined the Sugar platform, so you can pick from bar drinks, desserts and individual meals, all the way up to sharing platters.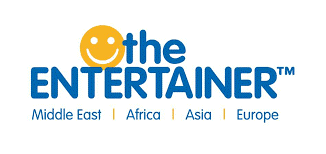 The Entertainer
A virtual coupon book that gives you access to a wide array of dining, leisure, lifestyle, beauty and fitness deals, The Entertainer has something for everyone. However, all their coupons take the form of 1-for-1 offers, so you'll have to bring along a makan kaki to enjoy the dining deals.
How Much You'll Save:
Calculating how much you'll save is pretty straightforward – a vanilla 50%. However, beyond the first trial offer, you'll need to purchase the coupon book for $85 before you can make use of the savings within. There are also limited coupons available for each offer, but you can purchase more using your Smiles points – an in-app currency collected based on how much you've saved, and by participating in social campaigns.
Available on iOS, Android, and desktop.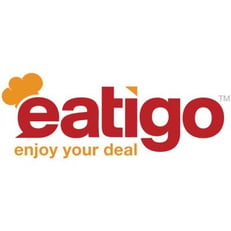 Eatigo
With it's winning formula of seamless reservation bookings, hefty discounts, and hassle-free model, it's no wonder Eatigo has emerged as Singapore's favourite F&B app. What you book is what you get, so there are no finicky rules like minimum number of persons, or paying for a whole stack of coupons just to get the ones you really want.
How Much You'll Save:
Eatigo offers discounts ranging from 10% to 50% but do note that the actual discounts vary according to the time slot set by each restaurant. With the app's large stable of partner merchants, you are just as likely to find discounts on popular haunts, as you are to enjoy hefty savings during off-peak hours.
Available on iOS, Android, and desktop.
Make Every Bite Count
Eating is truly one of life's simple pleasures, and with these apps, you can enjoy some serious savings while indulging in your favourite treats. To stretch your dollars even further, use a credit card with dining rebates.
Consider charging your meals to the ANZ Optimum World MasterCard Credit Card, which (as long as you've selected the dining category) allows you to earn 5% cashback per quarter with no maximum cap.
Read This Next:
UOB 1-For-1 Buffet Promotions You Can Use with Your Credit Card
Treat Yourself to These High Tea Promotions This 2016
---

By Alevin Chan
A Certified Financial Planner with a curiosity about what makes people tick, Alevin's mission is to help readers understand the psychology of money. He's also on an ongoing quest to optimize happiness and enjoyment in his life.
---