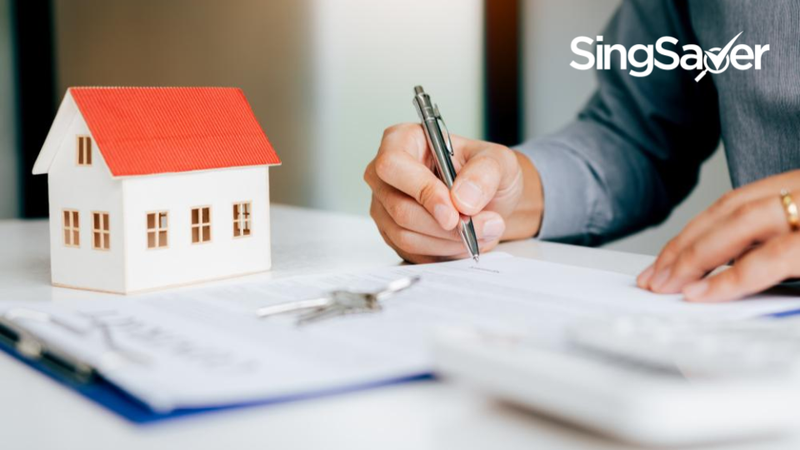 So many banks, so little time. Deciding on the most ideal home loan package could be a tall order on even the most seasoned property buyers. Luckily, we've done the legwork for you in this handy list.
---
Every spending situation is unique. SingSaver assembles the 'Best For' list, so you can decide what's best for you.
---
Once you've found your dream home, the next biggest challenge in your homeownership quest in Singapore, be it a HDB or private property, is finding the best possible way to finance it – specifically, knowing how to pick the right home loan that's in line with your unique circumstances and financial priorities.
This then raises the question: which bank offers the best package in terms of interest rates, lock-in periods and promotions? To ease your search, we narrowed down the best home loans in the market to help you compare and break them down.
Best home loans in Singapore (2021)
| | | | |
| --- | --- | --- | --- |
| Bank name | Best for | Lock-in period | First year interest rate |
| Citibank | Completed private properties | 2 years | 1.84% p.a. |
| Standard Chartered | Private properties under construction | 2 years | 1.86% p.a. |
| DBS | HDB Resale Flats | 2 years | 1.86% p.a. |
| OCBC | Refinancing | 2 years | 1.89% p.a. |
| HSBC | Competitive interest rate | 2 years | 1.80% p.a. |
Citibank Home Saver
What it's best for: completed private properties
When it comes to home loans for completed private properties, Citibank is worth considering due to its easy-to-understand fixed rates during lock-in periods and Singapore Interbank Offered Rate (SIBOR) pegged floating rate options. What sets Citi Home Loan apart from the rest is the flexibility to make free and unlimited switches across 1-month and 3-month SIBOR tenures to lower your interest cost throughout the repayment period. You'll also get to enjoy legal subsidy up to 0.20% of loan amount or S$2,500 (whichever is lower) when you refinance your home loan.
Available promotions: Get fixed interest rates from 1.79% p.a for the first two years. Only applicable to Citigold clients only. T&Cs apply.

Standard Chartered Home Suite
What it's best for: private properties under construction
For private projects under construction, Standard Chartered Bank offers a highly attractive home loan package because its floating rates are pegged to its Fixed Deposit Rate (36-month FDR 1.37% p.a.) or SIBOR (3-month SIBOR). With a spread or margin, the bank adds to the benchmark interest rate as their profit, of 0.93% for 36M FDR and between 0.3% and 0.5% for 3M SIBOR, you can expect Standard Chartered Bank home loans to remain competitive throughout the duration from construction to completion of your private property.

Available promotions: Get up to S$1,500 worth of shopping vouchers when you refer a friend. T&Cs apply.

DBS Home Loan
What it's best for: HDB resale flats
In addition to the 5-year lock-in period fixed rate package and insurance coverage against loss of income for a period of 6 months, DBS Bank's home loan package is ideal for HDB Resale Flats as it uses its Fixed Deposit Home Rate (FHR6), which refers to the bank's prevailing 6 months SGD fixed deposit interest rate, to link its floating interest rates. FHR6 is currently at 0.200% p.a.. Take advantage of its FHR6-pegged interest rates but be prepared to refinance once interest rates go against you.

OCBC Home Loan
What it's best for: refinancing in Singapore
Switch your home loan package without a fee to lower monthly home loan installments at lower interest rates if you sign up for the OCBC mortgage board rate or 1M Compounded SORA package. To maximise savings, you can take up the Eco-Care Home Loan which comes with perks such as a promotional 1M Compounded SORA pricing package and one-time S$80 bill rebate with SUNSEAP-100 Plans. To get started, all you need to do is complete the Tropical Home Energy Efficiency Assessment (THEEA) before you submit your loan application.

HSBC Home Loan
What it's best for: competitive interest rate
If you're on the hunt for a home loan package that boasts competitive rates, HSBC is a strong contender. With a minimum loan size of S$200,000, you can choose from a variety of different home loan options that range from the dependable fixed-rate package to the more unpredictable SIBOR-pegged and Time Deposit-pegged interest rates. Take the fixed-rate 2-year lock-in package for instance, which offers 1.80% p.a. for the first 2 years, offering the lowest interest rate as compared to other banks on the list. After the considerably short lock-in period, you will need to service the loan with SIBOR-pegged rates plus a spread of 0.75% p.a.
Available promotions: Get up to S$600 cash credit when you refer your family and friends to take up a HSBC home loan. T&Cs apply.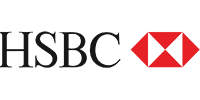 Read these next:
The When And How Of Refinancing Your Home Loan
Fixed vs Floating Home Loan Rates: Which One Is Suitable For You?
Home Insurance Promotions And Discounts To Protect Your Home
How Much Can You Borrow For Your Home Loan?
Million Dollar HDB Home: What's The Hype All About?