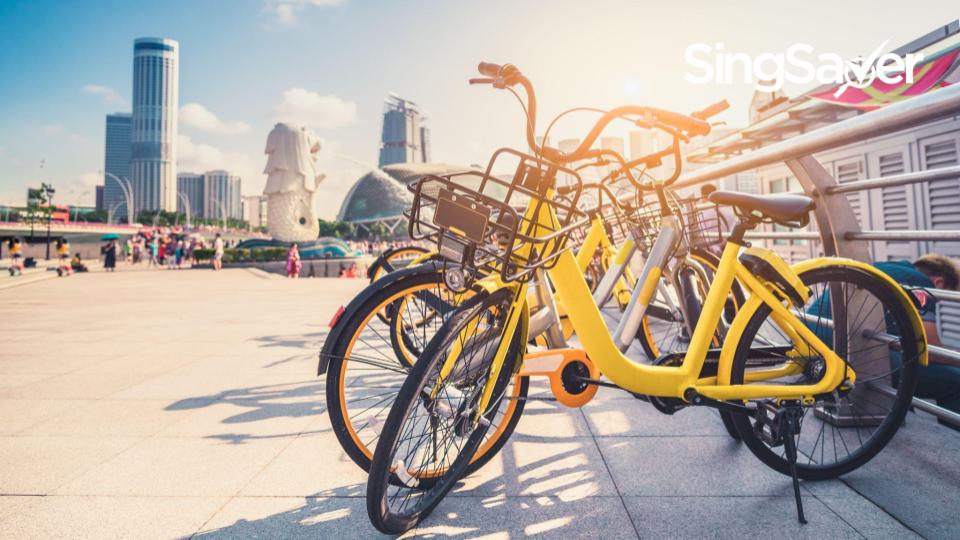 Whether you're looking for leisurely seaside family rides, Victorian-era joy rides, or downtown city jaunts on "fat-bikes", here are seven affordable bicycle rental providers in Singapore to satisfy your cycling needs.
Cycling is a fantastic way to enjoy the great outdoors, and to get some much-needed exercise after staying cooped up at home all month long. It's also the most eco-friendly way to get about.
So rather than suffer yet another day filled with mind- and butt-numbing Netflix binges, why not get out and explore the city via bicycle? With the Park Connector Network, you can literally cycle all over the island!
Don't have a bicycle? Don't let that stop you. Here are seven top bicycle rental providers with affordable rates that you and your family can enjoy.
7 best bicycle rentals for affordable cycling trips around Singapore
Bicycle rental
Rates
Location
Opening hours
Anywheel
Regular rate: S$1 per 30mins
Day passes (30mins per ride, unlimited rides): – 7 Days: S$3.90- 30 Days: S$9.90- 90 Days: S$23.00- Additional S$0.50 per 30 mins
Islandwide, find nearest one on mobile app
24 hours
Bicycle Hut
From S$12 to S$15 per hour
S$10 per hour after third hour
S$45 to S$65 for whole-day rental
S$55 to S$75 for 24-hour rental
Rental rates depend on type of bikes
1 North Bridge Road, B1-57 High Street CentreSingapore, 179094
10am to 8pm daily
Biking Singapore
Foldable bikes
– Up to 3 hours: S$30 to S$65 hours- Full-day: S$60 to S$89
Vintage bikes
– Up to 4 hours: S$120- Full-day: S$180

All rentals include safety equipment and delivery and pickup at preferred destination.


Eunos Techpark60 Kaki Bukit PlaceSingapore 415979
9am to 9pm
City Scoot
1 hour: S$102 hours: S$153 hours: S$20Full-day: S$25Overnight: S$251 day: S$35Next day: S$25
1 North Bridge Road, #B1-55/56 High Street Centre, Singapore 179094
10am to 7pm
Coastline Leisure
Weekdays: From S$6 per hour
Weekend: From S$8 per hour
East Coast Park, SAFRA Punggol, Marine Parade
East Coast Park Carpark E2 – 24 hours
Others:Opening: 9am Closing: Between 7pm to 9pm, differs according to location
GoCycling
Adult single bike: From S$8 per hourChild single bike: From S$6 per hourTandem bike: From S$16 per hourFamily bike: From S$35 per hourPedal Go-karts: From S$13 per 30 mins
Deposit: S$50
12 locations islandwide
Opening: Between 8am to 10am
Closing: Between 7pm to 10pm
Differs according to location
SG Bike
Standard: S$1 for 30 mins, $0.03 per subsequent minute
Premium: S$4 for 30 mins, S$0.06 per subsequent minute
Bike Pass: S$3.90 for 7 days, S$11.90 for 30 days
Bike Pass grants unlimited free rides (30 mins per ride), with S$0.03 charged per subsequent minute.
Islandwide, find nearest one on mobile app
24 hours
Anywheel
Download: iOS | Android
Opening hours: 24 hours
Website
Anywheel aims to offer micro-mobility at your fingertips with what is essentially a bike-sharing service model.
You'll need to download the app, scan to locate an available bicycle near you, unlock the bicycle then ride it to your destination (or just take it on a leisure ride).
Rates are extremely budget-friendly at just S$1 per 30 minutes for ad-hoc rides. You'll need to make a minimum account top-up of S$10 when you first register, though.
If you want to save even more, sign up for the Anywheel Pass. Choose from 7-Day (S$3.90), 30-Day (S$9.90) and 90-Day (S$23) pass tiers, and you can enjoy unlimited rides for the duration.
With Anywheel Pass, each ride is still limited to 30 minutes, but any additional usage is charged at just S$0.50 per 30 minutes.
Bicycle Hut
Address: 1 North Bridge Road, B1-57 High Street Centre, Singapore, 179094
Opening hours: 10am to 8pm
Website
Email
Tel: 6635 8353
Fancy a bicycle trip to explore the arts and downtown districts? Head over to Bicycle Hut, where you'll find a variety of bikes for rent.
Choose from professional-level Schwinn or Raleigh racer bicycles, fixed-gear 'fixies', so-called 'fat bikes' with extra-wide tyres for easier maneuverability, or – if you prefer to split the pedalling – tandem bikes.
There are also low-frame and other easy-riding bikes, suitable for those with less riding experience.
Rental rates are rather high here, starting at between S$12 to S$15 for one hour, going up to between S$25 and S$35 for rental periods of two or three hours respectively.
There are also whole-day (from S$45) and 24-hour (from S$65) rentals, and these come with free use of riding accessories like helmets and knee pads.
Bicycle Hut is pricey, but you'll get the privilege of riding about town in style on premium, high-quality bikes.
Biking Singapore
Address: Eunos Techpark, 60 Kaki Bukit Place, Singapore 415979
Opening hours: 24 hours (bike rentals from 9am to 9pm)
Website
Whatsapp: 8292 5868
Biking Singapore specialises in foldable bikes and vintage bikes and, unlike other service providers, will deliver (and pick up) your bicycles to you.
The variety of bicycles offered are well suited to those who need a convenient and low-cost way of getting around, or – in the case of vintage bicycles – looking to recreate the uniquely Victorian experience of leisure cycling, where the journey, not the destination, is the point.
Bicycle rentals come in a minimum of three or four hours, and work out to around S$20 to S$30 per hour. Each package is all-inclusive, and comes with safety accessories, delivery and pick-up, as well as a short orientation for foldable bikes.
Take note that you'll also need to place a deposit of between S$20 to S$50 for your rental, which is returned to you upon pick-up.
Not the cheapest bike rental service out there, but in terms of sheer convenience, Biking Singapore takes first place.
City Scoot
Address: 1 North Bridge Road, #B1-55/56 High Street Centre, Singapore 179094
Opening hours: 10am to 7pm
Website
Email
Tel: 9893 3839
Located right next door to Bicycle Hut is City Scoot, which offers a slightly lower priced, fuss-free bicycle rental service, great for exploring the Central Business District on pedal power.
Bicycle rentals here start from an affordable S$10 per hour, but if you're planning to rent for more than three hours, just go for the whole-day or overnight packages for better value.
City Scoot also offers daily bicycle rentals starting at S$35 for the first day, and S$25 for each subsequent day, which is ideal if you're planning to explore the whole island over the next several days.
Riding accessories are also offered for rent, so you can expect a full one-stop service here. You'll also like the 100% free cancellation policy, which is offered as long as you inform the shop before collection time.
Coastline Leisure
Locations: East Coast, SAFRA Punggol, Marine Parade
Opening hours: From 9am onwards, depending on location
Website
With a large fleet of rental bicycles in various styles and configurations, finding something that suits the whole family should be an easy task at Coastline Leisure.
There's your standard multi-gear mountain bikes and easy-riding leisure bikes (complete with child seats), as well as children bikes with training wheels attached.
And then, for something a little more unconventional, go for the pedal go-karts, or try out the gargantuan family bikes. The latter are actually more like pedal-powered golf buggies, and come with canopies for some respite from the sun.
Rental rates are competitively priced, starting at S$6 per hour on weekdays and S$8 per hour on weekends, with a complimentary third hour thrown in. These rates apply to standard single-person bicycles, and you should expect to pay more for the more exotic vehicles on offer.
Strictly leisure rides only, please. As you'll need to return your vehicles to the same outlet you rented from, it's not advisable to attempt a cross-country odyssey.
GoCycling
Locations: various
Opening hours: From 10am to 7pm mostly, but each location has its own opening hours
Website
GoCycling operates a network of 12 bicycle rental outlets – a mix of full-service and self-service locations – around Singapore, including two at the popular East Coast Park, two at Changi Beach, along with outlets at various other hotspots like Marina Bay, Punggol Park and West Coast Park.
There're a variety of bicycles on offer here, from single-person bicycles for adults and children, to tandem and family bikes, and even pedal go-karts (fun!).
Rates start from S$8 per hour for single-person adult bikes, but there's an ongoing promotion that gives you a free second hour on weekdays, and a free third hour on weekends.
You'll need to plonk down a S$50 deposit with each rental, which you can collect upon returning your bicycles.
GoCycling allows you to return your bikes at any full-service stations, so you don't have to restrict yourself to the immediate vicinity. However, bikes rented from a self-service kiosk have to be returned to the same kiosk.
Also opening hours vary between locations, so be sure to take note of your destination outlet if you're planning on a whole-day ride.
SG Bike
Download: iOS | Android
Opening hours: 24 hours
Website
Another option for island-wide bike-sharing is SG Bike, which is a local start-up that took over from the ill-fated Mobike.
There are two tiers of bicycles offered here. The first is Standard, which costs S$1 for 30 minutes, and S$0.03 per subsequent minute. The other tier is named Premium, and includes bikes with child seats. These go for S$4 for 30 minutes, with each minute after that charged at S$0.06.
If you're planning on using the service frequently, you can sign up for the SG Bike Pass at S$3.9 for seven days, and S$11.90 for 30 days to get some savings. This allows you to have unlimited 30-minute rides as long as the Pass is active, with subsequent minutes charged at S$0.03 each. However, this is only applicable for the Standard tier.
There is no deposit required to use SG Bike. All you have to do is to download the app, set a payment method, locate a bike and ride away.
Read these next:
10 Best Online Bicycle Shops In Singapore To Buy Cheap Bikes
The Real Cost Of Cycling In Singapore
Affordable Foldable Bikes In Singapore: Cost, Bike Shop To Visit, Delivery Fees And More
Best Spin Classes To Burn Those Calories From CNY 2021
Cheap Gym Memberships In Singapore At Under S$100 Per Month
---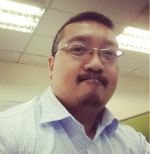 By Alevin Chan
An ex-Financial Planner with a curiosity about what makes people tick, Alevin's mission is to help readers understand the psychology of money. He's also on an ongoing quest to optimise happiness and enjoyment in his life.
---