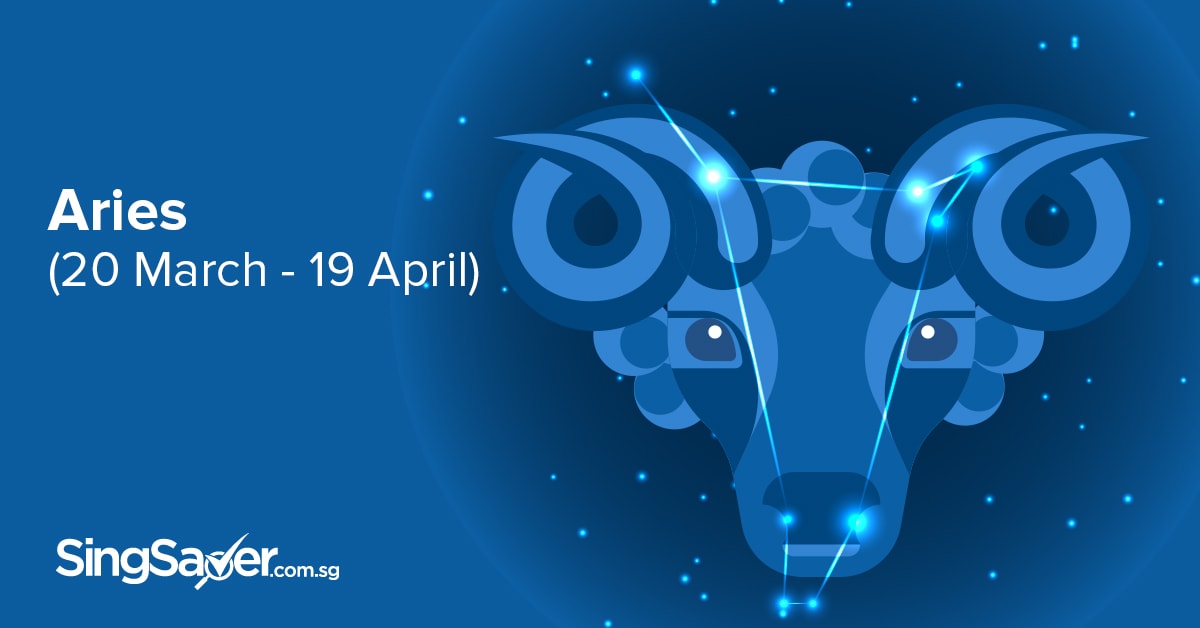 Strong, fearless Aries can take advantage of a whole month of birthday treats and freebies in Singapore. Happy birthday!
If you're an Aries (which means you were born between 21 March and 19 April), then congratulations are in order. We're not clairvoyants, but we didn't have to look to the stars to know that you are about to enjoy a whole month of good fortune.
Why? Well, aside from the usual custom of friends and family showering you with gifts and kaiseki dinners, you will also find yourself receiving little treats and freebies in more ways than you'd imagine. From shopping at Sephora to free cakes, just think about all the money you will have saved by 20 April.
Let us get you started with these 9 birthday treats and freebies in Singapore.  
Sephora: Beauty Benefits Worth Up to S$15
All birthday girls and boys who are members are entitled to earning double bonus points on their purchases, plus a Benefit Brow service on the house. In addition, White Pass holders can enjoy S$10 off online buys while Gold Pass people receive S$15 off. There's also a specially curated birthday gift for Black and Gold Pass holders.
The Fullerton Hotels: Complimentary Afternoon Tea
Do you have an HSBC credit card? Then you are in for some serious pampering at either of the Fullerton Hotels. When you book a 60 or 90-minute treatment at The Fullerton Spa, you will be treated to a complimentary afternoon tea at The Courtyard.
To complete your birthday celebrations, you will also receive a whole birthday cake and a glass of their selected wine for dine-in at one of their F&B outlets such as Jade and The Lighthouse at The Fullerton Singapore, or The Clifford Pier at The Fullerton Courtyard Hotel. Terms and conditions apply.

Amara Sanctuary Resort Sentosa: Free Personal Training
Good news, DBS Treasures private clients. The Amara Sanctuary Resort Sentosa is treating you to a complimentary 60-minute personal-training session that's worth S$180. All you have to do is make a reservation 24 hours in advance, and quote "DBS Treasures Private Client Birthday".
Address: Larkhill Road Blk 43, #02-38/39, Singapore 09939
Tel: 6274 7138
Email: enquiries@aileron.com.sg
Ash & Elm, InterContinental Singapore: Free Cake
Take your birthday celebration to Ash & Elm to enjoy 25% off (food only) for the a la carte dinner menu if you're a DBS Treasures private client. That's not all, there's a complimentary birthday cake to be had. Be sure to make a reservation three days in advance and quote "DBS Treasures Private Client Birthday".
Address: 80 Middle Road, Level 1, Singapore 188966
Singapore Zoo: Free Ticket
Grab a friend (or five) on you'll get free admission into the Singapore Zoo (U.P. $33/adult, $22/child), River Safari (U.P. $30/adult, $20/child) or Night Safari (U.P. $45/adult, $30/child). The criterion is there needs to be at least one paying guest.
Address: 80 Mandai Lake Road, Singapore 729826
Spizza: S$20 voucher
If you're on the Spizza for Friends Reward Programme, you can expect to receive a S$20 voucher two weeks before our special day. Do we smell a pizza party, Aries?
Address: 29 Club Street, Singapore 069414
Singtel: Free Data
There's no doubt your social media will be on overdrive during your birthday month, what with all the parties and gifts to flaunt on Instagram. Well, you can thank your friendly mobile service provider, Singtel, who is giving you Aries a birthday present in the form of free data — 1 GB of it. For more details, check out Singtel's rewards page.
Cedele: Free Slice Of Cake
Get your birthday wish ready, because Cedele is bring the cake. Well, one slice of cake, but that's all you need really (you know what they say, a moment on the lip, forever on the hip.) In addition, enjoy e-vouchers that'll give you 30% off when you dine in or purchase a whole chilled cake.
Kikki.K: Surprise!
As you may know, kikki.K is all about helping us live our best life and spreading joy. On this happy occasion, it's no surprise that the Australian lifestyle brand would send a surprise birthday treat to birthday boys and girls straight to their inbox within the first week of their birthday month. Word on the street is that it's a S$10 voucher, but who knows? After all, it is a surprise!
Swensen's: Complimentary Sundae
Oh, Swensen's. Take a walk down memory lane as you celebrate your birthday at your childhood favourite. Members enjoy a complimentary sundae with an order of any a la carte main course, as well as a 20% discount off ice-cream cakes during birthday month.
Save Even More with the Right Credit Card
For all your other birthday celebrations, make sure to bring your credit card with you! If you're smart about where you spend it, you can enjoy discounts, reward points, or rebates. You can compare the most rewarding credit cards at SingSaver.com.sg.
Read This Next:
Easter Sunday Brunch Buffets Not to Be Missed in 2017
How Much Should Singaporeans Spend on Gifts Each Year?

---

By Alexa Fang
Alexa is a pop-culture vulture. She lives to read, write and travel, and decided long ago that life is stranger than fiction. When she's having croissant, she thinks in French. "31 Rue Cambon" is her favourite address, and she believes that money one enjoyed spending is never money wasted.
---