We discuss factors to consider when choosing a budget laptop in Singapore, and review some of the top options in the market.
By now, the laptop has become an essential part of most people's lives. Whether you're a student who needs reliable access to homework or a businessperson who depends on constant communication with clients, having a laptop can be the difference between success and failure.
There are many different laptops available in the market. They come with a variety of features and have different price-points, which may make it challenging to select one. However, if you are on a budget and are looking for a laptop with the best features, this article is for you.
Factors to consider when selecting a laptop
The purpose you intend to use the laptop for
The most important factor you need to consider when purchasing a laptop is what you will be using it for. If you are looking for a laptop that can handle basic tasks such as browsing the internet, checking emails, and watching videos, then any cheap laptop would suffice.
However, if you need something more powerful that can handle more intensive tasks such as video editing, programming, or gaming, then you will need to spend a bit more money on a higher-end laptop.
Graphic card
The next thing you need to consider is the graphic card. A budget laptop might come with an integrated graphics card that will not be able to handle high-end games. This would result in slow frame rates and choppy gameplay. If this is something that matters to you, then make sure your chosen model has a dedicated graphics unit or at least an extra-large graphics card.
Processor
A laptop with a powerful processor can handle more tasks at once. This makes it perfect for people who need to work on multiple things simultaneously.
When looking for a budget laptop, make sure that its processor is of the latest generation so that you can get the most out of it. A newer processor will offer better performance and provide a longer battery life.
RAM
One thing that is common to all budget laptops is the limited amount of memory or, in other words, the RAM. You will need to check how much memory your laptop has so you know if it can handle what you want to use it for.
For example, a high-end game usually takes up around two gigabytes of RAM, so if your laptop only has four gigabytes, then you will not be able to play that game.
Battery life
The battery life is another important factor to consider, especially if you plan on using your laptop away from a power outlet. Budget laptops usually have a shorter battery life as they come with batteries that drain quickly.
However, there are some models that offer long-lasting battery lives without sacrificing too much in terms of performance or features. So, make sure to consider the battery life before making your purchase.
Storage capacity
Most budget laptops come with limited storage space, but there are some models that offer more than the standard amount. So, if you want to save more files on your laptop, make sure it has the capacity for that.
Your budget
Last but not least, make sure to set a budget for yourself before choosing a laptop. There are some models that offer more features and better specifications compared to others within the same price range. Once you have decided on how much money you want to spend on your new laptop, choose one from our following list of best laptops under S$1000 to fit your budget.
Best budget laptops
#1 Acer Swift 1 2021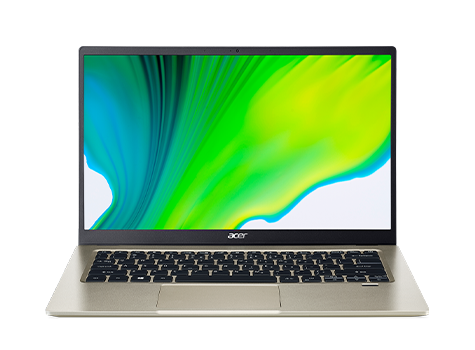 Price: S$522
Specs:
CPU: Intel Celeron
Display: 14 inches
RAM: 8 GB
Storage 256 GB
Weight: 1.3 kg
Boasting a 14-inch screen and Windows Hello-compliant fingerprint reader, the Acer Swift 1 is an impeccably built laptop. It can be purchased in eight different colours and has 8 GB of RAM with the option of going up to 16 GB. The 1000p display ensures clear imagery while maintaining energy efficiency. The 256 GB hard drive offers adequate storage space, and it includes integrated Wi-Fi.
#2 Lenovo Yoga Book 7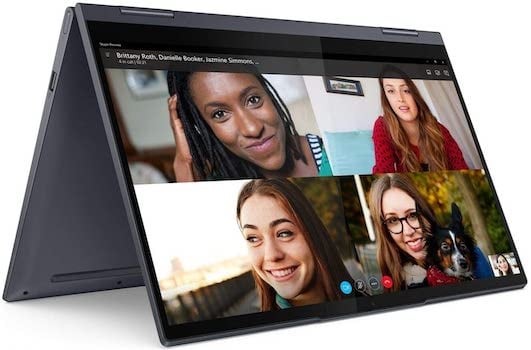 Price: S$1,314
Specs:
CPU: Intel
Display: 14 inches
RAM: 8 GB
Storage: 128 GB
Weight: 0.69 kg
While it's a tad pricey compared to the rest of the list here, we couldn't resist adding this latest edition of the series. Good for photo editing and casual gaming, this sleek powerhouse has potential to be your creative companion. Running on Windows 10, 4 GB of RAM, and 512 GB of SSD, the 360° flip-and-fold design can transit seamlessly between four versatile modes — laptop, tablet, tent and stand. The lightweight design makes it perfect for people who work on the go.
#3 Asus Vivobook Flip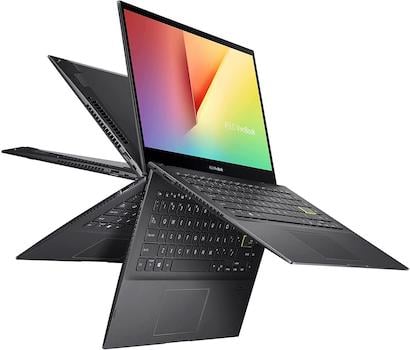 Price: S$649
Specs:
CPU: Intel Core
Display: 14 inches
RAM: 8 GB
Storage: 128 eMMc
Weight: 1.5 kg
The ASUS Vivobook 14 X series offers the sleek look of a convertible laptop with the power of an everyday workhorse, at an affordable price. With a silver aluminium body and well-built keyboard, it provides great performance in every aspect for regular office productivity, like spreadsheet management and looking up data on websites. What's more, its ultra-thin design makes it unobtrusive when being carried!
This is especially recommended for students who are often required to move around for classes or lectures.
#4 Huawei MateBook 13
Price: S$1,598
Specs:
CPU: Intel Core 15 Processor
Display: 13 inches
RAM: 8 GB
Storage: 512 GB
Weight: 1.3 kg
The Huawei MateBook 13 is one of the cheapest notebooks in Singapore with a high pixel density QHD+ display. The manufacturer's latest Vibrant View technology offers vivid stunning visuals and sharp contrast in both bright and low-lit settings.
The webcam's face-tracking feature compensates for your movements to create the most stable video chat possible even when you move. This is perfect for team-based collaborations. It's the ideal business laptop, general use notebook, or even a versatile tablet replacement.
#5 HP Stream 11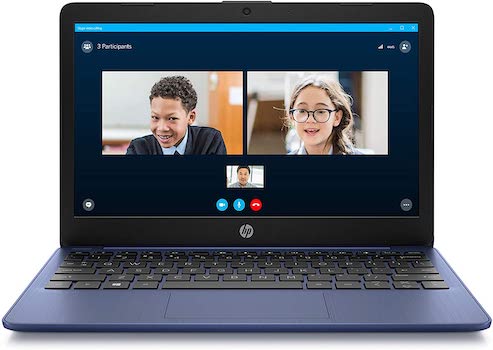 Price: S$342
Specs:
CPU: Intel Celeron
Display: 11.6 inches
RAM: 4 GB
Storage: 32 GB
Weight: 1.45 kg
The HP Stream 11 is a quality laptop made for individuals on a budget.
HP is known for its high-quality products, so even though this model is affordable, you can expect it to perform well enough to get the job done. It has an Intel Celeron Processor and 4 GB of RAM, which are great specs for basic computing needs like web browsing and simple text editing.
Storage is provided for by a 32 GB Solid State Drive (SSD), which means you won't need anything else if all you want to do with your laptop is light work on the internet or keep up with email correspondence. It also has a battery life of up to 11 hours, so you can carry it around with you all day without having to worry about recharging.
The HP Stream 11 is a great option for people who don't need anything too fancy or expensive and just want something that will get the job done without breaking the bank.
#6 Lenovo Chromebook Duet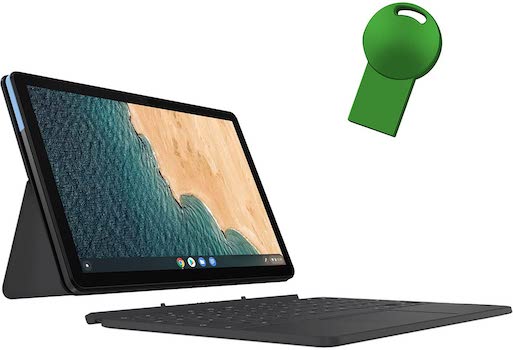 Price: S$476
Specs:
CPU: Mediatek
Display: 10.1 inches
RAM: 4 GB
Storage: 128 GB
Weight: 449.06 g
The Lenovo Chromebook Duet is an affordable stylish laptop with 4 GB of RAM and a 128 GB SSD. The 10-hour battery life means you'll never have to worry about finding a powerpoint or misplacing your charger on the go.
Listen to music, watch videos, or browse the web for hours. This machine lets you do what you want without slowing down. The Chrome browser is built-in, so it's seamless to toggle between different tabs and engage across online communities.
#7 Acer Aspire 5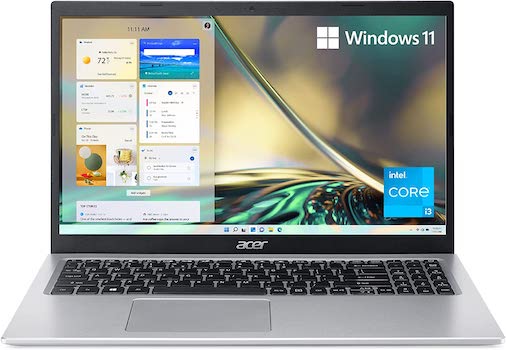 Price: S$538
Specs:
CPU: 2 Intel core
Display: 15.6 inches
RAM: 4 GB
Storage: 128 GB
Weight: 1.9 kg
Acer Aspire 5 is a sleek and powerful machine ideal for students and business people on a budget. It comes with an anti-glare display screen to enhance visibility in all light conditions. Users will have access to 128 GB of storage, giving them more than enough space for work or school projects
#8 HP Chromebook X2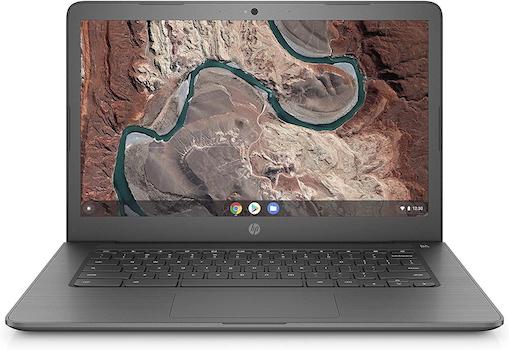 Price: S$286
Specs:
CPU: Core 2
Display: 14 inches
RAM: 4 GB
Storage: 32 GB
Weight: 1.4 kg
The HP Chromebook X2 is one of the cheapest laptops in Singapore and a perfect daily driver for those on the go. It features fast processing speed and an abundance of memory to support all workday activities, from browsing the web to making notes and spreadsheets, and more!
This laptop provides quick access to applications whenever needed and comes with 100 GB of free One Drive storage. With up to 11 hours of battery life, this durable device will keep your workday rolling.
In conclusion, the budget laptop market is full of options. You can find more affordable laptops than ever before, but you have to be careful about the quality and specs on offer with these cheaper models.
We recommend referring to our list when shortlisting your top choices in this category, for excellent laptops at an unbeatable price range.
---
Charging your budget laptop to a cashback credit card can help you further reap savings from your purchase. Apply for a card using our comparison tool for exclusive offers!
Read these next:
Singtel vs StarHub: Best Fibre TV Packages In Singapore
2021 Year In Wrap: Products And Stories That You Loved On SingSaver
8 Best Tech Gifts In Singapore For All Budgets – Gift Ideas For The Gadget Lovers In Your Life