Shining the spotlight on these top personal finance instruments and write-ups that helped many save more, protect their health and rough out the tough times.
This year may have been full of uncertainties and restrictions, but there was still some good that came out of it. In everything a silver lining, after all.

Let's take a retrospective look at all the products and stories on SingSaver that have earned a place in your 2021 personal finance journey .
Happy holidays, and here's to a more bullish 2022!
Most applied credit card: Citi Cash Back+ MasterCard
And the SingSaver award goes to…Citibank's Cash Back+ Mastercard.
This card is quite a contender, winning the 'Most Applied Credit Card' award for two consecutive years.
Whether it's the 1.6% unlimited cashback on all spending or the sweet slew of SingSaver exclusive gifts that come with it (congrats on being a Dyson Omni-glide or an Apple Watch SE owner), you readers have made it clear that having this credit card in your wallet is a big plus during a tumultuous and challenging year.
The runner-up to this credit card is Standard Chartered Unlimited Credit Card.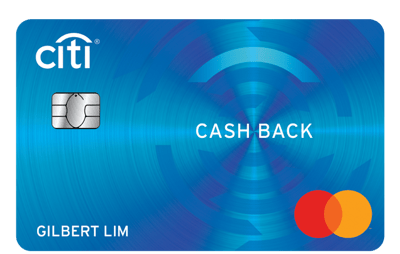 Most applied insurance plan: MSIG Maid Insurance
And the SingSaver award goes to… MSIG Maid Insurance.
Since WFH has become the new norm, our valuable domestic helpers are now being more appreciated than ever. They make sure our workspaces are spick and span, they put food on our table after a long day of work, and they entertain the kids when we're attending back-to-back Zoom meetings. And it looks like you, our dear readers, agree that taking care of their overall wellbeing remains one of your top priorities.
The MSIG Maid Insurance covers your helper's hospital and surgical coverage up to S$15,000 and even grants them up to S$1,000 coverage for outpatient support.
Some features of this insurance include: Enhanced medical expenses coverage, daily wages and levy reimbursement, replacement helper hiring fee and more. Read more of our review on MSIG Maid Insurance.
The runner up to this insurance plan is Etiqa TIQ Maid Insurance.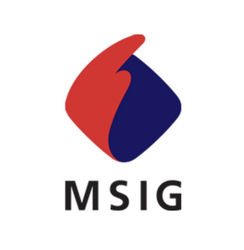 Most applied loan: Standard Chartered CashOne Personal Loan
And the SingSaver award goes to…Standard Chartered CashOne Personal Loan. A repeat contender from our Year in Wrap 2020. With a flat interest rate of 3.48% p.a. (EIR from 6.95% p.a.) instant approvals and quick disbursements (think: as quick as 15 minutes), the Standard Chartered CashOne Personal Loan is a tough one to beat. It's no surprise here, what with the many various restrictions, cash flow has been tough for many people.
Apart from that you can stand to enjoy a 5-year annual fee waiver on your Standard Chartered Platinum Visa credit card , Waiver of S$50 annual fee (from 2nd year till expiry of loan) if all installments for the year are paid on or before the due date and more. If you're interested you can read our full review of the Standard Chartered CashOne Personal Loan.
The runner up to this loan was Citibank's Quick Cash Personal Loan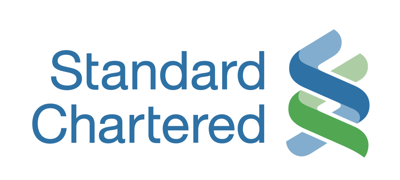 Most read about product: Tiger Brokers
And the SingSaver award goes to…Tiger Brokers Review.
The past year has seen a proliferation of new investors entering the market, all with the sole goal of achieving good financial planning, and Tiger Brokers have grown in popularity due to their attractive welcome gifts consisting of Tiger coins and free sticks.
Tiger Brokers is an online brokerage platform that is backed by Xiaomi and listed on NASDAQ. They provide customers with easy access to the global market. Undeterred by the pandemic, they have in fact enjoyed heightened success due to COVID-19 and the accompanying interest surrounding trading and investing.
So what can you invest in with Tiger Brokers? Stocks, ETFs, options, warrants, CBBCs, REITs, futures, funds. They also don't require a minimum balance or require a deposit. All in all, the growth Tiger Brokers experienced in account openings since joining the big boys in 2020 has been tremendous. They also saw a whopping 540% increase in trading value.
The runner-up to this article is moomoo review.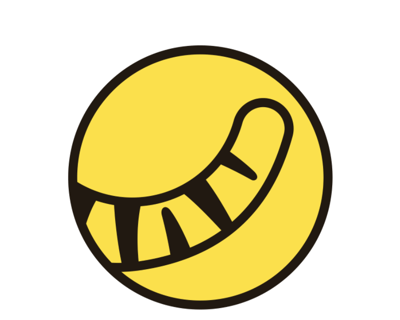 Most popular article: Foodpanda Promo Codes
And the SingSaver award goes to… Foodpanda Promo Codes In Singapore.
Foodpanda offers hungry patrons like you and me hundreds of delicious options at all times of the day, delivering food from restaurants as well as groceries.
As much as we love the convenience of getting our nosh delivered straight to our doorstep, we don't really fancy paying delivery fees. This article gives a lowdown on foodpanda's current promo codes, their grocery delivery service and delivery subscription plans, so we all can save up while ordering in.
The runner up to this article is Grab Food Promo Codes.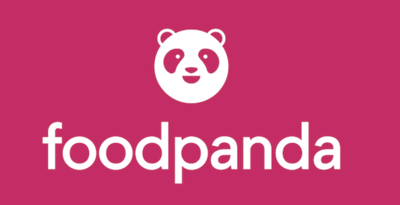 Most double-tapped Instagram post: Money lessons from Squid Game
And the SingSaver award goes to… Money lessons from Squid Game.
Money doesn't buy happiness.
Never skip on insurance payments.
Invest wisely.
These are just some of the financial lessons we've learnt while watching Netflix's Squid Game, and with over 600 likes on Instagram, it seems most of you agree too.
The runner up to this post was Me at an Interview.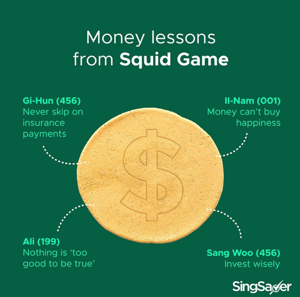 Most shared Facebook post: SAF Sign-On Bonus and Salary Guide
And the SingSaver award goes to… SAF Sign-On Bonus and Salary Guide.
Let's not forget about the people who keep our country safe. Yes, being a regular in The Armed Forces (SAF) may be a tough job, but there are many perks and benefits that come with the job.
If you are thinking of starting a career in SAF, or perhaps you're just curious about how much they earn, read this article. It highlights the sign-on bonuses, ​​career paths, starting salaries as well as other perks and benefits SAF regulars can enjoy.
The runner up of this post was 13 Best Discount Stores In Singapore 2021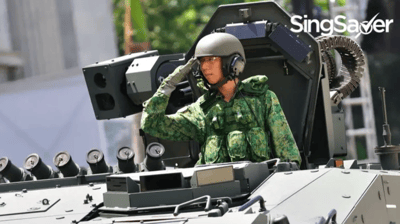 Most clicked on Telegram post: Canceling Your BTO Over The Ridiculous Wait? Here's All You Need To Know
And the SingSaver award goes to… Canceling Your BTO Over The Ridiculous Wait? Here's All You Need To Know.

As if the wait for our BTO flats pre-pandemic wasn't long enough. In 2020 and 2021, Singaporean couples saw an even longer delay in construction works, extending BTO projects by up to a few years, no thanks to COVID-19.
But there's good news: for couples who can't wait any longer, you can now appeal to cancel your BTO without incurring any penalties. Applicable situations include having to buy a resale flat due to urgent housing needs (like having a baby on the way, for example).
The runner up for this post was Complete Guide to HDB Grants.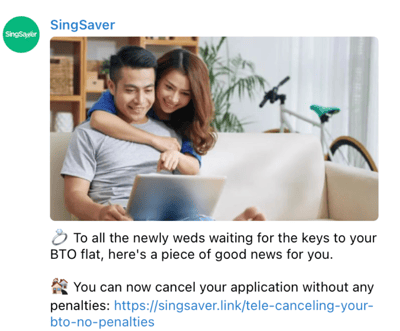 Most clicked article on SingSaver newsletter: CPF Policy Changes 2021
And the SingSaver award goes to… 6 Things To Take Note Of About The New Changes To CPF Policies.
A surprising winner? Not at all, considering the new changes that were announced are pretty huge. Whether you are a CPF expert, checking for a family member or simply preparing yourself, most of these changes will be taking effect as soon as the clock chimes 12 and we hit 1 January 2022. Consider this your CPF Cinderella moment. But what exactly are these changes that have been the talk of the town?
Announced on 1 November 2021 by the Ministry of Manpower (MOM) as part of the CPF (Amendment) Bill 2021, here's a summary of what you can expect in 2022:
Automatic continuation of retirement payouts from OA and SA
Quicker and easier disbursement of CPF money after a member dies
Automatic increase of CPF LIFE payouts upon contribution to Retirement Account
Contributor of MediSave top-ups will now receive tax reliefs
Increase in tax relief top-ups for self and loved ones
Simplified annual limits for MediSave top-ups
The runner up to this article on our newsletter was All You Need To Know About Income Tax In Singapore.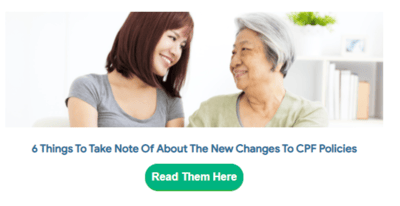 ---
Read these next:
Bid Goodbye To 2021 And Welcome 2022 With These New Year Countdown Events
Things To Do In Singapore That Get You The Most Bang For Your Buck (December 2021)
4 Ways To Spend New Year's Eve In Singapore On A Budget (2021)
Top Credit Card Promotions And Deals On SingSaver (December 2021)
Favourite Credit Card Combinations To Max Out Cashback And Miles (As Used By SingSaver Staffers)