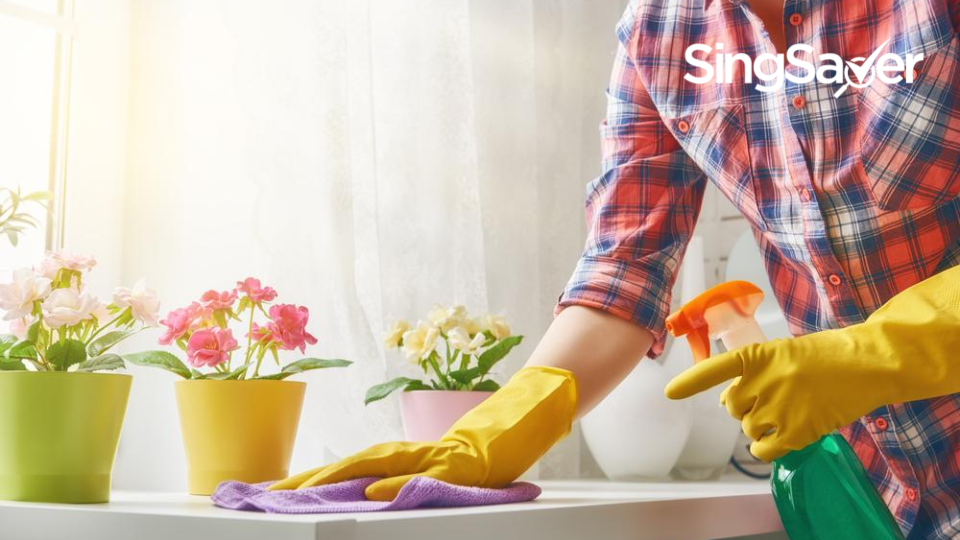 Best-in-class accident insurance for maids at competitive rates.
Although rare, domestic helpers do suffer injuries in the course of performing their duties. And with the circuit breaker creating added stress at home, likelihoods of accidents are heightened.
As employers, we are ultimately responsible for the well-being of our domestic helpers. Making sure they are protected with a comprehensive insurance policy not only shows we care, but it is also essential for avoiding potentially high hospital bills.
If you're looking to protect your maid with a high cover policy against accidents, as well as generous medical and hospitalisation benefits, consider Tiq by Etiqa's eProtect Maid Insurance. You'll like it for some of the highest benefits among similar plans, as well as the competitively priced premiums that make it affordable.
Let's have a closer look at the policy.
Pros and cons of Tiq by Etiqa eProtect Maid Insurance
| | |
| --- | --- |
| Pros | Cons |
| High accidental death, total and permanent disability payout in base plan | Does not cover pre-existing conditions |
| High personal liability cover for maid | No outpatient benefits |
| Inclusive benefits for wages, recuperation, alternative services and re-hiring | Maximum 30 days of benefits for wages, recuperation and alternative services in case of hospitalisation |
| Includes rarely seen benefits: reimbursement of indemnity, abuse by maid | |
| Powerful optional additional benefits | |
Key features of Tiq by Etiqa eProtect Maid Insurance
#1: Up to $70,000 accidental death and permanent disability cover
Tiq by Etiqa eProtect Maid Insurance stands out for its high policy cover for accidental death and permanent disability. The lowest-tier plan comes with $60,000 death cover, rising to $70,000 for the highest-tier plan.
$10,000 difference may not seem like much, but in the worst case scenario, every dollar makes a difference.
#2: Includes reimbursement of indemnity, abuse by maid
Another key standout of this plan is the inclusion of rarely seen benefits, namely reimbursement of indemnity, and cover against abuse by your maid.
Reimbursement of indemnity reduces your liability for the maid security deposit from $5,000 to just $250. This means that in case your maid runs away or does something that would cause you to forfeit your security deposit, you only need to pay $250.
As for cover against abuse by maid, it's exactly what it sounds like. If your maid was found to be guilty of committing abuse against vulnerable individuals, you can make a claim for compensation.
#3: Optional extension of medical coverage
Perhaps the best part of Tiq by Etiqa's eProtect Maid Insurance is the ability to add on substantial medical and hospitalisation benefits, including up to additional $20,000 for critical illness and up to additional $25,000 for hospitalisation and surgical benefits. This handy feature allows you to build a comprehensive healthcare policy on top of the basic plan.
#4: Add-ons to maid's liability, home cover
Also available as optional add-ons are extensions to maid's liability (up to $75,000) and also cover for home contents against burglary, fire or theft by maid (up to $20,000).
These are useful features for hedging against extreme situations that may arise from your employment of a domestic helper.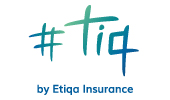 Important exclusions to note
Before you sign up for Tiq by Etiqa's eProtect Maid Insurance policy, do take note of the following noteworthy exclusions. For a full list of exclusions, be sure to refer to the policy documents.
General exceptions:
1. Wilful or gross negligence of the insured or his/her representatives.
2. Consequential loss of any kind whatsoever
3. Any expenses incurred as a result of illness contracted or which manifests itself during the first thirty (30) days from the start date or from the date of arrival of the insured, whichever is later
4. Any expenses or compensation for treatment or service incurred as a direct or indirect result of pre-existing Illness.
5. Any condition which is or results from a complication of venereal disease; any pre-existing physical defect or infirmity, pregnancy, childbirth, abortion, miscarriage, sterilization, menopause, or any complication thereof
6. The insured person engaging in training or practising for or taking part in extreme sports or dangerous activities including martial arts and professional sports of any kind
For whom is Tiq by Etiqa eProtect Maid Insurance best for?
If you are averse to large financial risks that could come from hiring a foreign domestic worker (such as lengthy hospitalisation or complicated medical procedures arising from unexpected accidents, or incidences that causes you to forfeit your $5,000 security deposit) this policy provides a way for you to avoid the bulk of it.
While the base plan offers a respectable level of protection, you can rely on the optional add-ons to really boost coverage for your maid in the areas of medical care as well as personal liability.
This plan also allows you to reduce your risk for your security deposit to a maximum of $250, as well as claim some benefits in case your maid engages in abuse against vulnerable household members.
Plan tiers, premiums and latest promotions
We've summarised eProtect Maid Insurance plan in the table below. The full details are available here.
In deciding the suitability of this policy for your needs, don't be afraid to boost or enhance your maid's protection plan via the optional add-ons. You can use Tiq by Etiqa's handy get-a-quote page to build your plan – the costs of additional benefits are clearly listed and easy to understand.
| | | |
| --- | --- | --- |
| Benefits | Sum insured – Base plan | Sum insured – Add on |
| Letter of Guarantee to MOM | $5,000 | Reimbursement of indemnity – $5,000 (excess of $250) |
| Accidental death or permanent disablement | $60,000 to $70,000 | N/A |
| Medical expenses due to accident or injury | $1,000 to $3,000 | N/A |
| Hospitalisation and surgical expenses (per year) | $15,000 | Up to $25,000 |
| Critical illness | N/A | Up to $20,000 |
| Maid's liability | $5,000 to $10,000 | Up to $75,000 |
| Physical abuse by maid | $5,000 | N/A |
| Home cover | N/A | Up to $20,000 |
How much does Tiq by Etiqa eProtect Maid Insurance cost?
This is one of the more attractively priced maid insurance plans available out there, and careful use of add-ons can further increase the value you'll get.
For a 14-month plan for a maid from the Philippines, without add-ons, the premium for the plan is priced at $184.55 (Plan A), $195.25 (Plan B) or $222.00 (Plan C).
Want to build your own policy with add-ons? You can do so by visiting this page.
What promotions are there for Tiq by Etiqa eProtect Maid Insurance?
If you're going to sign up for a plan, don't miss the following promotions. Do note that relevant terms and conditions will apply:
TIQ eProtect Maid Plan A Promotion: Use the SingSaver exclusive promo code MAID25 to enjoy 25% off and $5 via PayNow when you apply. Get an additional 5% off when you use promo code TEIF (only on Fridays).
How to claim
Should you need to make a claim under your policy, you may do so at Etiqa's personal claims page. Follow the online instructions to sign in and submit your claim.
Alternatively, you may contact Tiq by Etiqa via:
Email: customer.service@etiqa.com.sg
Tel: +65 6887 8777
Whatsapp: +65 6887 8777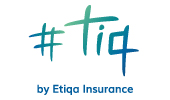 ---
Protected up to specified limits by SDIC.
Note: This is only product information provided. You may wish to seek advice from a qualified adviser before buying the product. If you choose not to seek advice from a qualified adviser, you should consider whether the product is suitable for you. Buying an insurance product that are not suitable for you may impact your ability to finance your future healthcare needs.
If you decide that the policy is not suitable after purchasing the policy, you may terminate the policy in accordance with the free-look provision, if any, and the insurer may recover from you any expense incurred by the insurer in underwriting the policy.
---
Read these next:
Best Maid Insurance Promotions and Discounts
Step-By-Step Guide to Hiring a Maid Without an Agency in Singapore
How MSIG's Maid Insurance Plan Can Minus Your Domestic Helper Woes
Home Insurance Promotions And Discounts To Protect Your Home
Mental Health Insurance: What Insurers Are Doing To Help Heal When You Need It Most
---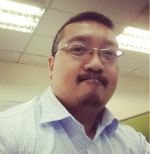 By Alevin Chan
An ex-Financial Planner with a curiosity about what makes people tick, Alevin's mission is to help readers understand the psychology of money. He's also on an ongoing quest to optimise happiness and enjoyment in his life.
---