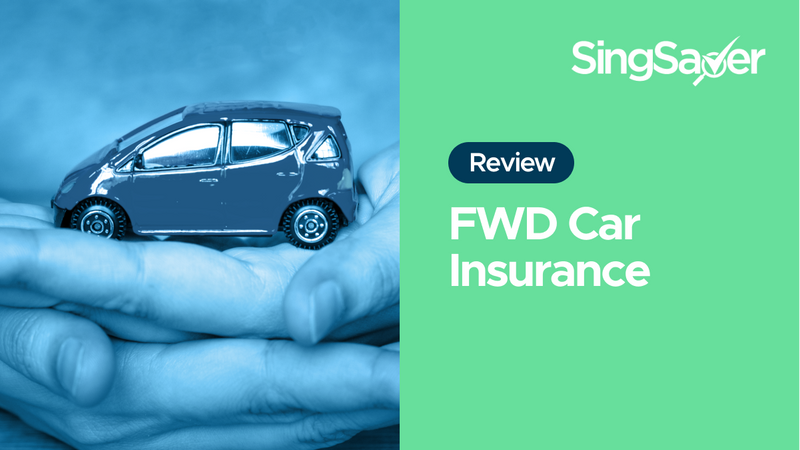 FWD Car Insurance covers the essential basics while bundling in quality-of-life features. Here's why this auto insurance policy may be ideal for you.
Auto insurers encourage safe driving by dangling a No Claims Discount (NCD) that can slash your premiums by as much as 50%. To qualify, you must have an accident-free record for at least five years. However, it takes just one accident to lose a large chunk of your NCD, if not completely.
Thus, maintaining your NCD is out of your control given that accidents are unpredictable (that's why they're called 'accidents'!).
Luckily, FWD Car Insurance offers a lifetime NCD guarantee, which essentially prevents you from losing your premium discounts no matter how many accidents you get into, as long as you remain an active policyholder.
Are the potential premium savings worth the ongoing commitment?
SingSaver reviews FWD Car Insurance, revealing its pros and cons, key features, exclusions, and more.
Pros and cons of FWD Car Insurance
| | |
| --- | --- |
| Pros | Cons |
| Lifetime No Claims Discount guarantee | Authorised workshops only (must purchase add-on for a workshop of your choice) |
| Coverage extends to West Malaysia and parts of southern Thailand | |
| Complimentary courtesy car (under the Executive and Prestige plans):For up to three consecutive months if the car is damaged beyond repair or permanently lostIf the car is damaged in an accident until repairs are completed | |
| Interest-free instalment payments with OCBC MasterCard or VISA credit cards for premiums above $500 | |
Key features of FWD Car Insurance
#1: Lifetime No Claims Discount
If you renew your FWD Car Insurance policy and have a 50% No Claim Discount (NCD) at the time of enrolment, you are automatically eligible for the Lifetime No Claims Discount benefit.
This benefit preserves your NCD at 50% regardless of how many 'at fault' claims made against you. The caveat is that you must remain insured with FWD and hold a valid Singaporean driver's licence.
This is the most attractive feature of FWD Car Insurance because it allows you to enjoy maximum savings regardless of accidents.
#2: Covers road trips in West Malaysia (and parts of Thailand)
FWD Car Insurance offers a rather generous geographical cover, extending all across West Malaysia and parts of southern Thailand.
As such, you and your vehicle will be protected in these areas. You can opt to have road trips up north without a separate motor insurance policy. However, make sure the total coverage offered is sufficient for your trip, and purchase any add-ons deemed necessary.
You may opt to include the following as part of the overseas booster:
Additional S$500 for towing (in case you want your vehicle towed all the way back to SIngapore)
Additional repatriation benefit
Additional emergency medical expenses to send you back to Singapore
#3: Automatic insurance for trusted drivers
The Executive and Prestige plans offer automatic coverage for drivers you trust without including their names in the policy beforehand. You may also add this as a rider under the Classic plan.
In comparison, some policies may require you to name all the people expected to drive your car, otherwise you'd have to pay a hefty excess, or face a completely void claim. This inclusion goes beyond mere convenience – it potentially saves you from a financial bind.
#4: Offers a 12-month instalment payment
You may opt to have a 12-month instalment plan instead of paying your car insurance policy in one go. This payment plan is offered on an interest-free basis if you have an OCBC MasterCard or VISA credit card and your premium being more than $500, which is quite helpful for those in need for an auto insurance renewal with low funds.
#5: Offers a courtesy car under extensive conditions (for Executive & Prestige Plans)
The FWD Car Insurance Executive and Prestige recently enhanced their courtesy car benefit. Previously, they would provide a courtesy car for up to three consecutive months if the car is damaged beyond repair or permanently lost, which is still included in both plans today.
But in addition to this benefit, they now offer a courtesy car if your car gets damaged in an accident for as long as its repair is completed.
Important exclusions to note
Take note of these exclusions if you're considering FWD Car Insurance. This policy does not cover the following:
Depreciation (including effects from accidents), wear and tear, mechanical, electrical and/or structural breakdowns
Tyre/rim damage unless other car parts were also damaged by an accident covered by this policy
Claims if you or another driver does not have a valid driving licence, drives under suspension, or drives under the influence of drugs/alcohol
Any losses caused by damage to your car's software or loss of software data
Any losses caused by failure to take necessary precautions to protect property, and minimise claims under this policy, such as failing to follow manufacturer's recall
For the full list of exclusions and other important information, read the FWD policy booklet.
How can you benefit from FWD Car Insurance?
FWD Car Insurance offers numerous options and customisations, but at the same time, it doesn't go overboard with excessively high benefits. Premiums are available across a wide budget range.
The Comprehensive Plan offers coverage for all the basics. The inclusion of a less-robust Classic tier gives more freedom for those who don't want or need other benefits such as courtesy cars.
Furthermore, you can opt for a higher excess in exchange for lower premiums, enabling you to have more budget control. Although, do should consider whether you can bear this decision's financial impact in case of an accident.
Meanwhile, the Third Party Only, and Third Party, Fire and Theft plans are direct offshoots of the Comprehensive plan, which means you won't find any additional or new benefits with these.
Plan tiers, premiums, and latest promotions
What are FWD Car Insurance's plan tiers?
Below is a summary of FWD Car Insurance's benefits from the Comprehensive option available in three tiers: Classic, Executive, Prestige.
You may also purchase policies that cover Third Party Only, or Third Party, Fire and Theft, if you do not require the full scope of coverage offered under Comprehensive.
For the complete plan details, please refer to the FWD's policy documents.
Item
Benefits (Comprehensive)
Workshop
Approved workshop only
Repair or replacement if your car is damaged or written off due to accident, fire or theft
Up to market value
Windscreen repairs and reinstatement (with S$100 excess per claim)
Included
Liability for death or injury to third party
Unlimited
Liability for damage to third-party property
Classic: S$5 millionExecutive: S$5 millionPrestige: S$5 million
Medical expenses for you, authorised drivers, and passengers
Classic: S$1,000Executive: S$3,000Prestige: S$5,000
Personal accident benefits
Classic- Driver: S$30,000- Passenger: S$10,000- Surviving children: S$250,000
Executive- Driver: S$50,000- Passenger: S$20,000- Surviving children: S$375,000
Prestige – Driver: S$75,000- Passenger: S$25,000- Surviving children: S$500,000
Accident towing charges
Classic: S$300Executive: S$400Prestige: S$500
Excess
Standard excess: From S$750 per claimYoung driver excess under 27: S$2,500
Optional benefits
Increase standard excess to lower premiums
Waive young driver excess
Use of any workshop
Overseas booster- Mortal remains repatriation: S$50,000- Additional towing: S$500- Emergency expenses: S$1,000
No Claims Discount protector
How much does FWD Car Insurance cost?
Period
Premiums (Comprehensive)
Yearly (before discounts)
Classic: S$1,239.16
Executive: S$1,425.92
Prestige: S$1,497.52
The premiums above are generated for a single male driver in his mid-40's driving a one-year-old Audi A3 Mild Hybrid with 50% No Claims Discount and no demerit points.
You may have noticed that yearly premiums are quite high, despite the relatively safe profile of the driver. The likely reasons for these are:
The car used as an example is quite pricey, costing over S$200,000 at the time of writing
Hybrid cars may be more costly to insure
NCD Protector is automatically included due to the driver having a 50% NCD, which might increase the cost a little
Moreover, note that these premiums are for the three plan tiers available under the Comprehensive option, which is designed to have the widest scope of coverage offered.
Again, those with a narrow range of needs may consider the Third Party Only, or Third Party, Fire and Theft, versions of this policy instead.
FWD Car Insurance promos
The following promotions may help you decide whether to sign up with FWD Car Insurance or not:
Inherit No-Claims-Discount of up to 50%, if eligible
Gain 5% discount if you are demerit point-free
How to claim?
Important things to remember
If anyone is injured in the accident, call the police immediately
If you are unable to keep driving your car, call the 24-hour emergency hotline at +65 6322 2072
If you are able to keep driving your car, report your accident to FWD within 24 hours. You may do so at any car workshop on this Premium Workshops list.
What to do in an accident
Do not move your car from the initial location of the accident
Take photos of all the vehicles involved. The accident scene photos are to be enclosed when you lodge the accident report.
Jot down the registration numbers of all vehicles involved
Exchange particulars of all drivers involved and take note of the injured people (if any), including: names, NRIC, phone numbers, addresses and names of the insurance companies
Do not admit liability or make any offers to a third party
Take your car to any car workshop on the Premium Workshops list, and make the accident report within 24 hours or by the next working day
Note: The content of this article is presented for information purposes only. Always speak to a certified financial adviser or qualified person before buying the product. If you choose not to seek advice from a qualified adviser, you should consider whether the product is suitable for you. Buying an insurance product that is not suitable for you may impact your ability to finance your future needs.
If you decide that the policy is not suitable after purchasing the policy, you may terminate the policy in accordance with the free-look provision, if any, and the insurer may recover from you any expense incurred by the insurer in underwriting the policy.
---
Read these next:
10 Best Car Insurance Plans in Singapore
7 Cheapest Car Insurance Plans in Singapore
What to Look for in a Car Insurance When Driving to Malaysia
5 Things to Consider Before Buying Car Insurance in Singapore
---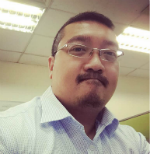 By Alevin Chan
An ex-Financial Planner with a curiosity about what makes people tick, Alevin's mission is to help readers understand the psychology of money. He's also on an ongoing quest to optimise happiness and enjoyment in his life.
---