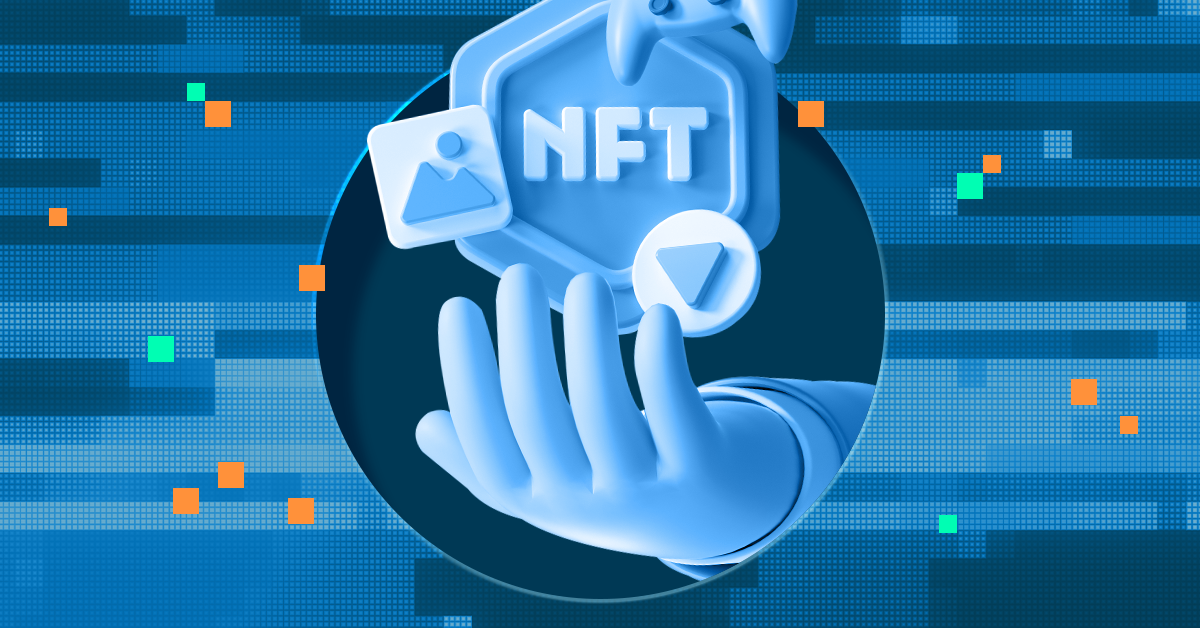 Do you need to be a design of art wiz to become an NFT creator? We spoke to two Singaporean NFT creators, See Kurd (alias name) and Tammy Tay, who shared what it takes to create your NFT collection, and what these projects mean to them.
NFTs took the world by storm back in 2021, and it doesn't seem to be slowing down in 2022. While "crypto winter" certainly has created a drop in demand for NFT creations, there's no telling when its popularity might surge again. With some famous and insanely expensive collections like CryptoPunk and Bored Ape Yacht Club having sold for millions of dollars, aspiring NFT creators are getting more excited than ever to create a collection of their own.
Even on our little red dot, the NFT landscape seems to thrive and grow as more NFT creators publish their works on NFT marketplaces like OpenSea and Magic Eden.
We spoke to two NFT creators, See Kurd and Tammy Tay, who share their NFT journeys, from the ideation and challenges all the way to marketing and selling their creations. They've also given some parting advice to aspiring NFT-creators who are in the midst of making one of their own.
Related to this topic:
Here's How To Create, Buy, And Sell NFTs
Non-Fungible Tokens (NFT): A Complete Guide (2021)
11 Most Popular Top NFTs / NFT Collections You Should Know in 2022

How it all started
See Kurd, founder of @secretcrypted on Instagram, started planning for this project back in February 2022. He shared, "I started brainstorming for a concept by creating random art pieces and reading up about projects with roadmaps and utilities. However, the NFT space was moving so quickly, such that I had to change my direction halfway through".
He commented further, "Ethereum was doing fine when I started my ideation phase a couple of months ago. Shortly after conceptualising, Luna crashed and the whole crypto market went down. However, there were many Defi degen (decentralized finance degenerate) projects that came up and they are very successful. I took that into serious consideration and altered my current plan accordingly."
"My main inspiration was from Gary Vee, an iconic figure in the NFT space," Kurd said. He has been listening to his podcasts since three years ago and following his projects very closely. He added that he "always wanted to create a series of artworks but I just couldn't find the right platform to showcase them." He mentioned that in the past, the only platform available was Instagram. In recent years, you can actually sell your artwork on platforms like OpenSea.
On the other hand, Tammy Tay, founder of TTTreasures shared that starting her own NFT collection was never her plan because "there are so many great projects out there".
"I started a community in September 2021 looking for people in Singapore who were in the NFT space or were interested in NFTs to come together to share knowledge." From there, several members of the community actually suggested that they do a Decentralized Autonomous Organization (DAO), which kickstarted TTTreasures.
The process of materialising their NFT projects
The process was surprisingly simple for Kurd as he believed that "less is more". "Many projects I came across overpromised with massive roadmaps such that they couldn't deliver. I wouldn't want to do that, so let's keep it simple and let the community decide what's next."
However, that didn't mean that the entire journey was smooth sailing. He shared that the biggest challenge during this process was how fast the NFT space was moving. "NFTs are highly dependent on the crypto market. One moment people are supporting bullish projects, and the next, people are buying bearish projects and turning them into gold," he added. He also lamented that the space is unpredictable, which means that you never know if your project is going to be well received by NFT collectors or not.
Meanwhile, Tammy shares a completely different kind of struggle. She laments that being a web2 influencer in the web3 space is a "double-edged sword".
"There's a stigma in the NFT world that celebrities and influencers who don't spend enough time in web3 often jump on the bandwagon to create a project. Then tend to take a lot of money out of the market instead of spending time to build as they don't usually understand what web3 is about". But for her, this is not true for all.
Tammy opines that as someone who is very active in the NFT space, she understands the danger of the space and at the same time, the importance of being able to talk and discuss upcoming projects in teh NFT realm. She shared that this project of hers is meant to be a safe space for Singaporeans to explore and share their views, and it serves as a platform to organise community outings a lot easier.
When asked what this project means to him, Kurd shared that he had always wanted to create digital art since young and hence "it means a lot to me. Especially since I would now consider myself an NFT creator with no team backing me up". He adds that "even if it doesn't become successful, it'll be an invaluable experience to prepare me to build my next project".
"Some projects I look up to are VF1 and VF2, psychedelic anonymous, Kara Furu, Doodles, Clone X, Meta Kongz, Crypto Mories and the list goes on. I aspire to create a project similar to their level of success one day". Kurd says. However, Kurd has not yet launched his project yet, but he says that you can stay tuned to his space for more updates on the launch.
Similarly, Tammy also looks up to some projects like Doodles, Project Godriha and Kara Furu. "I strongly believe and stand by these projects as their focus is onboarding web2 people through face-to-face events, instead of merely focusing on building in the metaverse"
Looking to invest your money elsewhere? Check out these brokerage accounts to kickstart your investment journey.
NFT space in Singapore
According to Kurd, the NFT landscape in Singapore "is growing, slowly". He adds that "there are amazing NFT projects here in Singapore and I can't wait to see more of these! I hope I can work with them in one way or another in the future".
Similarly, Tammy also comments that the NFT landscape is "super vibrant" and that there are way more Singaporeans in it than she had thought. "It was surprising to learn that Singaporeans make up the top four volumes of NFT and crypto trades" she added.
For all you aspiring NFT creators out there, Kurd has some invaluable nuggets of wisdom for you "In today's context, it's very easy to create NFTs. It takes you just a day to generate 10,000 images. You don't need a marketing team, you don't need anyone. Just generate a degen project, get all your platforms ready, and list it."
Tammy also advises you to "don't create it just for the sake of making money and risking your reputation if you do not manage to deliver". She adds "look at the entire NFT market and see if anyone else is already doing what you wish to do and how you can do better than them with the resources you have. How can you create value for our community and keep them happy?"
The bottom line
Both NFT creators had very different journeys and intentions when it came to creating their own NFT collections. But that doesn't mean the success of their collection is any different.
Whether your collection becomes successful or not depends on how you define success. According to Tammy, she didn't measure success according to the floor price or volume traded. To her, it is how long the community lasts and how happy they are.
If you're interested in making your own NFT, find out how you can get started:
Here's How To Create, Buy, And Sell NFTs
Non-Fungible Tokens (NFT): A Complete Guide (2021)
Meanwhile, to grow your money for the longer term, learn more about how you can kickstart your investment journey through DIY investing.