If you're considering investing in NFTs, here are the best ones you should look out for in 2022.
Non-fungible tokens (NFTs) took the world by storm in 2021, and the momentum doesn't seem to be slowing down in 2022. These are the latest cryptographic assets to go mainstream, and they continue to make headlines when they sell for millions of dollars. NFTs are unique and range from music and art to toilet paper, among others.
But what exactly are NFTs, and which are the most popular ones? We'll highlight the most popular NFTs and the ones you should know about in 2022.
What is an NFT?
NFTs are digital assets sold online that represent real-world objects such as art, music videos and game items. They are unique and limited in nature with a unique identifying code. Over the years, NFTs have become popular, with more than US$17 billion worth of NFTs traded in 2021.
NFT are irreplaceable, and no token is equivalent to another. Each digital asset has a non-transferable identity that distinguishes one from the other. You can also combine one NFT with another to make a unique NFT.
In addition, owners can add attributes and metadata for easy identification. A perfect example of a non-fungible digital asset is the famous first tweet by Twitter CEO Jack Dorsey, which was sold for $2.9 million.
You can buy NFTs from dedicated marketplaces. Before making any purchases, you must first choose a marketplace, a digital wallet and the cryptocurrencies you will use to pay for the NFTs. The Top Shot market, for example, is one of the most hyped and discussed markets. Top Shot sells collectables such as tokenised NBA moments.
Read more:
Best NFT Games To Play And Invest In (2022)
Non-Fungible Tokens (NFT): What They Are And How People Are Making Money Off Them
Digital Artists, Listen Up: Here's How To Create, Buy, And Sell NFTs
What are the most popular NFT collections?
Many NFT projects already exist, with more launching every day. With so many people investing in digital assets, the price of NFTs is expected to continue skyrocketing. In this section, we look at the most popular NFT collections.
#1 Phanta Bear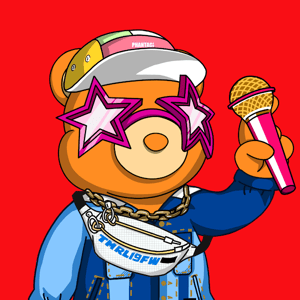 The Phanta Bear project is a collection of digital assets generated using algorithms and used as membership cards for the Ezek Club. The project is backed by pop star Jay Chou and is a collaboration between his fashion brand Phantaci and Ezek, a blockchain entertainment platform. Each Phanta Bear has unique traits and gives the holder access to different levels and perks.
#2 The Bored Ape Yacht Club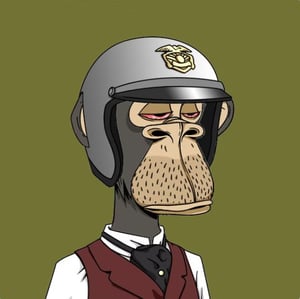 The Bored Ape Yacht Club (BAYC) is a collection of 10,000 unique digital collectables which double as the yacht club membership cards. One can access members' only benefits and perks through roadmap activation with the cards. The first access you get with the Bored Ape Yacht card is the bathroom, which has a collaborative graffiti board.
Celebrities worldwide who have bought into BAYC and used it as avatars include Stephen Curry, Steve Aoki and DJ Khaled.
#3 World of Women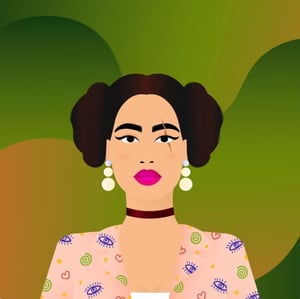 The World of Women (WOW) features more than 10,000 collectables from great women. It has seen tremendous sales, especially after being mentioned by crypto entrepreneur Gary Vaynerchuk. WOW goes for over $10,000 or 2.7 ETH. WOW supporters include Logan Paul, Gary Vee and MC Hammer.
WOW is expected to rise in price after announcing a partnership with Coinbase.
#4 CryptoSkulls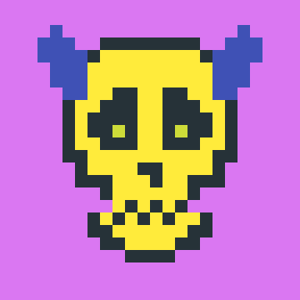 CryptoSkulls are NFTs stored on Ethereum or Polygon blockchains. They feature more than 10,000 unique pixel arts with a unique index property. The pixel arts provide their users with quirky social media avatars.
#5 Crypto Cannabis Club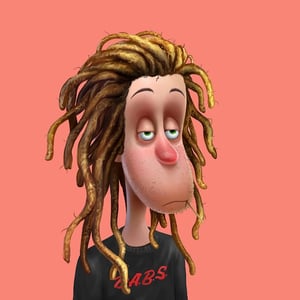 Crypto Cannabis Club is a collection of 10,000 tokens available on the Ethereum blockchain. Owning a Crypto Cannabis NFT grants you the ability to breed and sell cannabis plant NFTs on secondary markets, as well as participate in crypto cannabis cup competitions and win physical prizes. You can also work virtually in a greenhouse and earn a passive income.
There are more than 4,200 Crypto Cannabis Club members and the NFTs have an average selling price of $893, or 0.2277 ETH.
#6 Zed Run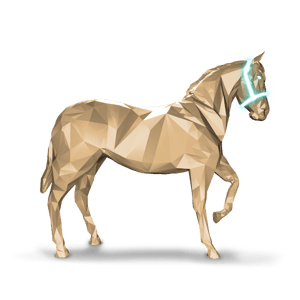 The barrier for entry into the horse racing world is usually high. However, Zed Run allows you to create a stable of elite digital horses on a Polygon blockchain, where you can sell, race and breed horses to make money. If you have always dreamt of building an empire, this might be the NFT for you.
Zed Run costs an average of $318, or 0.0816 ETH, and is owned by over 47,000 people.
#7 VeeFriends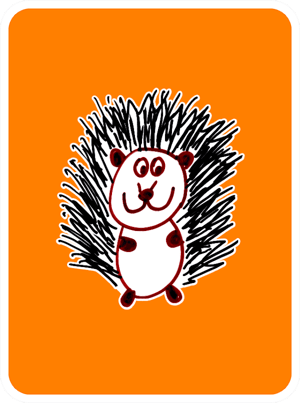 Gary Vaynerchuk created Vee Friends, which grants holders access to his multi-day super conference. It's the first ticked NFT and where VeeFriends come together as a community to build friendships, share ideas and learn.
#8 The Moon Boyz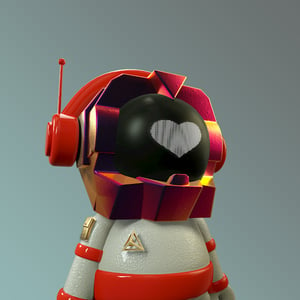 Moon Boyz is a collection of 11,111 unique 3D characters on the Ethereum blockchain. The NFT gives the holder membership in a growing community and access to a range of utilities.
#9 CryptoPunks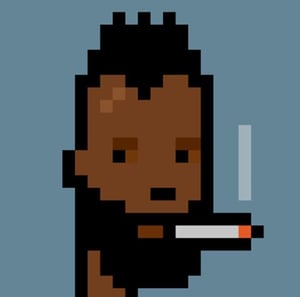 CryptoPunks are unique pixel arts on the Ethereum blockchain which were originally free. The algorithmically generated tokens command a competitive resale price in the market. The first nine characters that were developed are considered the most unique and expensive.
The most expensive is CryptoPunk #7523, issued in 2017. It was referred to as the "Covid alien" as it wore a mask. It was sold for US$11.75 million.
The second most famous CryptoPunk is #3100, which wears a headband and was considered unique enough to sell for US$7.67 million on OpenSea.
CryptoPunk #7804 wears a cap and shades and smokes a pipe. It sold for US$7.5 million in 2021.
#10 Ocean Front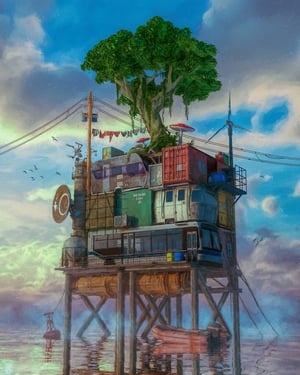 Beeple is a respected digital artist whose art pieces have been going for high prices as NFTs. Ocean Front, which references the challenges of climate change, portrays a massive container, caravan and tree on a platform in the middle of the ocean and was sold for US$6 million.
#11 Everydays: the First 5000 Days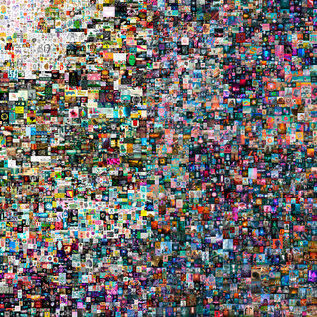 Everydays is one of the most expensive NFTs ever sold. A collage of 5,000 pieces of Beeple's work, it was sold for US$69 million.
Read more:
3 Common NFT Scams (And How to Spot And Avoid Them)
How Can I Maximise My Investment Returns with S$1k?
10 Businesses in Singapore That Accept Crypto Payments
Which is the best NFT marketplace?
NFT marketplaces provide creators, artists and other professionals a platform to showcase their works. Before choosing a marketplace, consider the digital assets you want to buy or create, the type of token supported by the marketplace, and the security in place. Here are the best NFT marketplaces:
OpenSea
OpenSea is one of the best places to find NFTs. It's a popular marketplace as it provides trading volumes and market capitalisation. It has a wide variety of digital assets, and it's free to sign up.
OpenSea has an easy-to-use interface and supports creators and artists in their minting processes. It has scaled its growth quite quickly, and it's worth more than US$13 billion. For the most popular and best NFTs, visit the OpenSea marketplace.
Rarible
Rarible has a very intuitive user interface, making the minting of assets accessible. This community-driven marketplace is efficient and offers royalties to the creators of digital assets.
In the Rarible marketplace, you can create art, videos, collectibles and music that can be minted, bought and sold. You will need to have the Rarible token to participate in the marketplace. Rarible, built on the Ethereum blockchain, has partnered with significant security stakeholders to secure the works of artists and creators.
Foundation
Foundation, built on the Ethereum blockchain network, was designed for bidding on digital art. The marketplace was launched in 2021, and its NFT minting process is quite simple and convenient.
To make purchases, artists are invited by the community members and users must have a crypto wallet funded using Ethereum.
Nifty Gateway
Nifty Gateway has facilitated the sale of many famous NFTs. Artists like Beeple have used the marketplace to sell their assets. If you are looking for an elite place to mint NFTs, this is a marketplace you have to visit. It is more of a minting marketplace than a listing platform.
The crypto exchange Gemini powers it, and it's built on Ethereum.
Axie Infinity Market
The Axie Infinity Marketplace is the online shop for the Axie Infinity video game. Buyers can buy a new Axie or the entire lot for use in the games. The Axie Infinity marketplace is one of the most expensive shops for gaming assets. It's one of the best places to reach billions in the gaming ecosystem.
The infinity tokens are built on the Ethereum blockchain and available from several cryptocurrency exchanges.
NBA's Top Shot
As the name suggests, NBA's Top Shot market is a sports-based marketplace. It's an exclusive market for basketball, and you can find the finest NFTs related to basketball. NBA's Top Shot does not allow minting, but it does allow selling and buying.
In this marketplace, you will find collectible clips, play highlights, and art from the world's basketball leagues. Top Shot has grown exponentially, and it's worth more than $1 billion. It currently has a market cap of $1.9 billion.
SuperRare
The SuperRare market supports all types of NFTs. You can get art, music, videos and other types of assets from this marketplace. It offers a simple-to-use and intuitive minting process.
With tens of millions in sales, it's one of the most popular NFT markets. It allows for both minting and listing of NFTs, making it more convenient for creators.
KnownOrigin
KnownOrigin is a smaller marketplace with a trading volume of $6.9 million that provides a wide range of NFTs. KnownOrigin emphasises security. It's easy to use, and all you need to do is connect your wallet.
BakerySwap
BakerySwap is a smaller marketplace compared to the likes of OpenSea. Unlike other marketplaces, it's built on the Binance Smart Chain. It has a marketplace section that allows traders and users to swap liquid assets. On BakerySwap, assets can only be purchased using BNB instead of ETH.
Wrap up
Minting, buying and selling NFTs are expected to grow in the coming years. Start by choosing a marketplace that you're comfortable with and that delivers the type of NFTs you're looking for, then scout out NFTs which you can flip for a good profit.
Invest your profits from flipping NFTs in stocks to further grow your wealth. Sign up for one of these best investment brokerage accounts for Singapore stocks.
---
---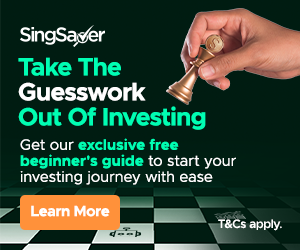 Start managing and saving money like a pro with SingSaver's weekly financial roundups! We dole out easy-to-follow money-saving tips, the latest financial trends and the hottest promotions every week, right into your inbox. This is one mailer you don't want to miss.
Sign up today to receive our exclusive free investing guide for beginners!
---