If you're on the fence about a purchase, use our handy infographic to help you decide what to buy for Christmas.
If you're like most Singaporeans, you're probably dizzy with delight by all the deals, credit card Christmas promotions, and sales this Christmas season. Research from DataSpark shows that Singaporeans spend around S$900 on 10 people during the holidays, and around S$1,360 to splurge on themselves.
In the days leading up to the 25th, stores in Singapore will be clamouring for your attention and your dollars. While it's a great time to shower your loved ones with gifts, the marketing tricks you'll encounter makes you vulnerable to overspending.
We created a useful infographic to help you think about each purchase you want to make. When you're tempted to grab your wallet, read this first!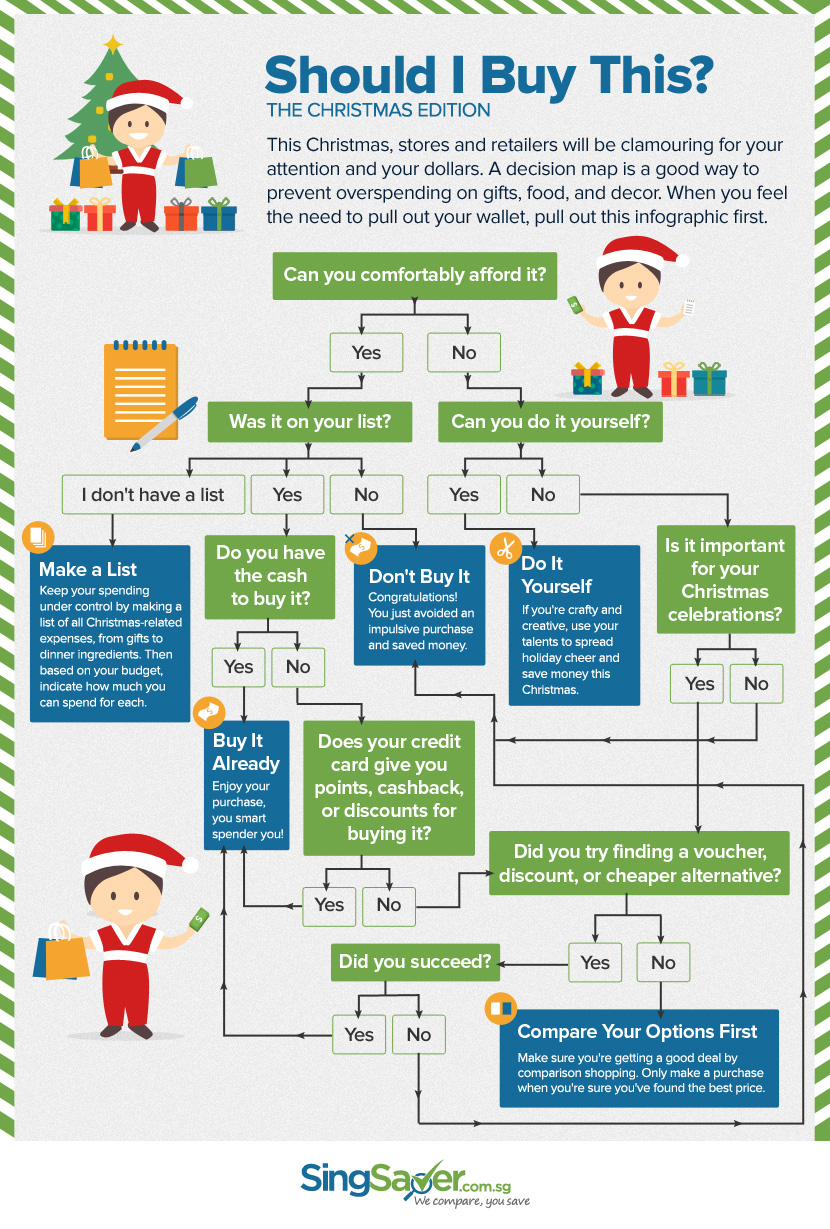 Pro tip: use the right shopping rewards credit card to earn points from your holiday expenditures!
Read This Next:
Shop Sales Like a Pro with These 5 Tips
Christmas Buffet Promotions in Singapore to Book this 2016
---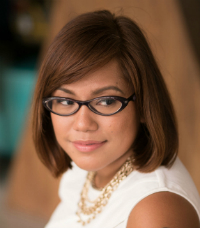 By Lauren Dado
Lauren has been a content strategist and digital marketer since 2007. As SingSaver.com.sg's Content Manager, Lauren edits and publishes personal finance stories to help Singaporeans save money. Her work has appeared in publications like Her World, Asia One, and Women's Weekly.
---