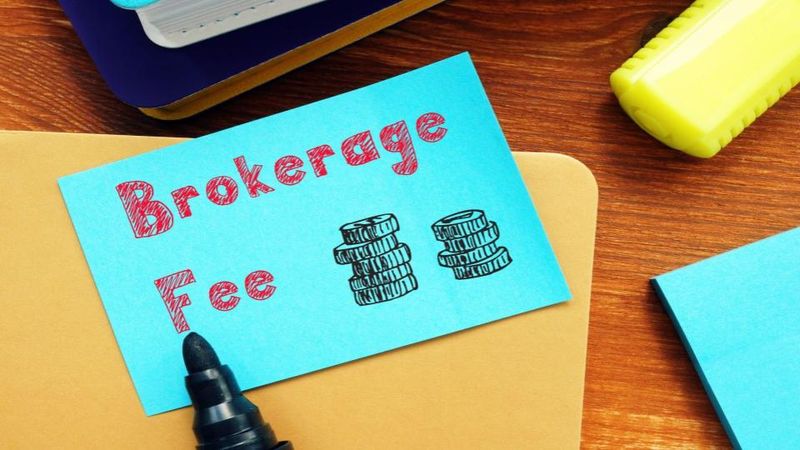 Before investing in a brokerage, it's vital to understand the fees and taxes involved as they can reduce your gains. Here are some costs to be wary about.
Investing can bring a high and occasionally, some heart-stopping moments. According to a Business Times article, a retail investor using trading platform Tiger Brokers was left with a S$11,000 deficit after selling US$5,000 worth of shares in his Tiger Brokers account. That's more than two times the value of his shares!
The reason why he incurred such hefty losses was that Tiger Brokers had charged him a settlement fee of US$0.003 per share, which was 3X what he had sold his share for. In addition, the settlement fee also had no minimum cap.
Tiger Brokers notified users of new fees, but not the details
In an email sent to users on 27 December 2021, Tiger Brokers announced that it would be implementing a new fee schedule effective from 13 January 2022. However, the email did not include details of the fee schedule.
Confusingly, the settlement fee is different across markets. In Australia and New Zealand for instance, the fee is capped at 7% of the trade's value.
In their response to Business Times, Tiger Brokers explained that it "operates separate business entities in each jurisdiction", and the settlement fee is capped based on the "needs of the local market".
Update: Tiger Brokers has now capped the settlement fees for US stocks and ETFs trades at 7% of the trade value with effect from 19 May. The brokerage also mentioned they will be contacting customers who had been affected by the settlement fee charge previously to arrange for a refund.
According to a statement from Tiger Brokers, out of about its 500k users, only 700 were affected. It also said that "only 26 ended up with a negative balance after the sale of their shares". However, the company has refunded the fees to all 700 affected customers out of goodwill.
The company also said that it had "promptly informed the Monetary Authority of Singapore (MAS) on its review and decision" and that "in no time was Tiger Brokers cautioned by MAS or any regulatory bodies on this commercial matter.".
Common fees that brokerages common charge for US stocks and ETFs
<
| | | | | | |
| --- | --- | --- | --- | --- | --- |
| Brokerage | Commission | Platform fees | SEC fees (for sells only) | Settlement fees | Trading activity fees (sells only) |
| Tiger Brokers | US$0.005/Share (Min. US$0.99/Order; capped at 0.5% of trade value/order) | US$0.005/share (Min. US$1/order; capped at 0.5% of trade value/order) | US$0.0000051 of trade value (Min. US$0.01/order) | US$0.003/share (capped at 7%) | US$0.00013/share (Min. US$0.01/order; capped at US$6.49/order |
| moomoo | US$0 for eligible clients | US$0 for the first year, US$0.99 per order after | US$0.0000051 of trade value (Min. US$0.01/order) | US$0.003/share (no cap) | US$0.00013/share (Min. US$0.01/order; capped at US$6.49/order |
| TD Ameritrade Singapore | None (US$7.44 commission applies to online trades of over-the-counter (OTC) stocks) | None | US$0.0000051 of trade value (Min. US$0.01/order) | None | $0.000119/share (Min. US$0.01, capped at US$5.95 per trade) |
| Syfe Trade | 5 free trades per month for first 3 months (US$0.99 per trade after) 2 free trades per month (US$1.49 per trade after) | None | US$0.0000051 of trade value (Min. US$0.01/order) | None | $0.000119/share (Min. US$0.01, capped at US$5.95 per trade) |
Source: The Business Times
Beware of 'hidden fees' when trading
From free shares to zero commission fees to cash rebates, it's common to see online brokerages offering 'welcome promos' and free gifts to entice new investors.
That said, remember that all investments carry costs; so there's no such thing as absolutely 'free' trading without terms and conditions. While they may seem like jargon, recognising these costs will help you maximise your gains while reducing your investment costs.
There are various types of investment fees and they can reduce potential returns. Below are some of the fees that you need to pay attention to.
Brokerage commission fees
The brokerage commission fee is charged whenever you buy or sell stocks, and it's based on a percentage value. The fee can vary according to your contract value (the amount you're trading in) and the market you're trading in.
In general, CDP-linked accounts have higher commission fees compared to custodian accounts. Depending on the brokerage, the fee can range from 0.08 to 0.25% for CDP accounts, and from 0.08 to 0.28% for custodian accounts.
Aside from commission fees, some brokerages also charge a minimum commission fee for trades. This amount can be a flat rate or percentage value. For CDP accounts, this can be from S$8.80 to S$25 per trade, whereas the fee is from S$0 to S$28 per trade for custodian accounts.
If a brokerage charges both a minimum fee and a commission fee, the amount you need to pay is the higher of the two.
For example, if you're buying S$1000 worth of shares and the brokerage charges you a commission fee of 0.08% and a minimum fee of S$10, instead of paying a commission fee of S$8, you'll need to pay S$10 instead.
Conversely, if the minimum commission fee is S$10 and the commission fee is 0.28%, you'll have to pay the brokerage S$28 instead of S$10.
If you don't trade often, commission fees won't be a big deal to you. However, if you trade regularly via the dollar-cost-averaging strategy, you'll incur multiple commission fees which will eat into your returns over the long term.
Therefore, if you're a frequent investor, it's more cost-effective to look for a broker that has affordable commission fees.
Fees when investing in SGX stocks
Besides commission fees, there are four main fees you need to pay when investing in SGX-stock trades: CDP Clearing Fee, SGX Trading Fee, SGX Settlement Fee, and GST.
CDP Clearing Fee: 0.0325% of your contract value
SGX Trading Fee: 0.0075% per contract value
SGX Settlement Fee: 0.35% or equivalent in foreign currency
7% GST: charged on commission fee, clearing fee, SGX trading fee, and SGX settlement fee
So, going back to the above example, let's assume that you buy S$1,000 worth of shares with a minimum commission fee of S$10. Below is your total investment cost:
| | |
| --- | --- |
| Minimum commission fee | S$10 |
| CDP clearing fee (0.0325%) | 0.325 cents |
| SGX Trading fee (0.0075%) | 0.075 cents |
| SGX settlement fee (0.35%) | S$3.50 |
| Total fees | S$13.90 |
| 7% GST | 0.97 cents |
| Fees for total investment | S$14.87 |
As you can see, you need to pay S$14.37 in fees and taxes for S$1,000 worth of shares. Note that you'll also incur the same amount when selling shares, so it's important to understand how this will impact your investment returns.
Custody fee
If you're using a custodian account, you also need to pay a custody fee for safeguarding your assets. This amount can be a percentage or a flat rate.
For example, CGS-CIMB iTrade charges a custody fee of up to 0.25% annually. For foreign market trades, there's also a S$2 fee per counter per month.
Platform fee
Some brokerages also charge a platform fee for using their investment platform. For instance, moomoo waives off the platform fee for US stocks and ETFs in the first year, but charges US$0.99 for every order thereafter.

SEC fee and trading activity fee
The SEC and trading activity fees are regulatory fees charged for the sale of US equities. They are auto-debited when you sell your shares. As with some of the fees, they vary from brokerage to brokerage.
In the above example, moomoo charges SEC fees of US$0.0000229 of the transaction amount, at a minimum of US$0.01 per trade; and US$0.00013 per share with a minimum of US$0.01 per trade and a maximum of $6.49 per trade.
Inactivity fee
As the name implies, inactivity fees are charged by some brokerage firms when you haven't been active. For IG, if you haven't been active in 24 months, you'll be charged with a monthly inactivity fee of S$25 (inclusive of GST). However, an email will be sent to you before the fee is deducted.
Handling fee
Some brokers also charge a handling fee when you transfer your foreign shares to a local brokerage. For instance, CGS-CIMB iTrade charges S$50 per counter (on top of GST).
GST
As mentioned, when trading in the Singapore market, GST will be levied on the commission fee, CDP clearing fee, SGX trading fee, and SGX settlement fee.
However, GST also applies to all markets, including to all the aforementioned fees: custody fee, platform fee, SEC fee and trading activity fees, inactivity fee, and handling fee
Where to look for fee charges
You can find the fee charges on the broker's website. There will be a page detailing the fees, usually on the fee schedule page or under the FAQ section. If unsure, always check with the customer service for assistance.
Note that some markets also charge additional fees and taxes such as stamp duty, GST, and capital gains tax. In the US for example, you can be charged up to 20% capital gains tax on any profits that you make.
So before deciding which brokerage to invest your money, it's important that you check the fee schedule to eliminate incurring unnecessary charges. Here are our reviews of some of the big brokerages here, or jump straight to our reviews of popular brokerages in Singapore:
Read these next:
---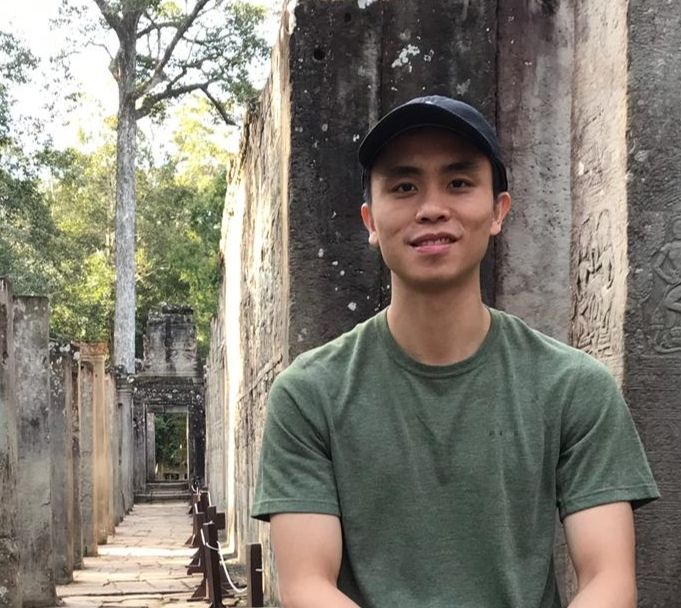 By Kang Yen Joon
Before joining SingSaver, I had poor financial literacy. These days, I try to maximise my money and publish a few posts every week* on personal finance to help you manage your money better.
*I mean, I'll try
---